FEATURES
Shigeto on How Living in Detroit Has Influenced His Eclectic Electronic Music
By Gus Navarro · March 13, 2017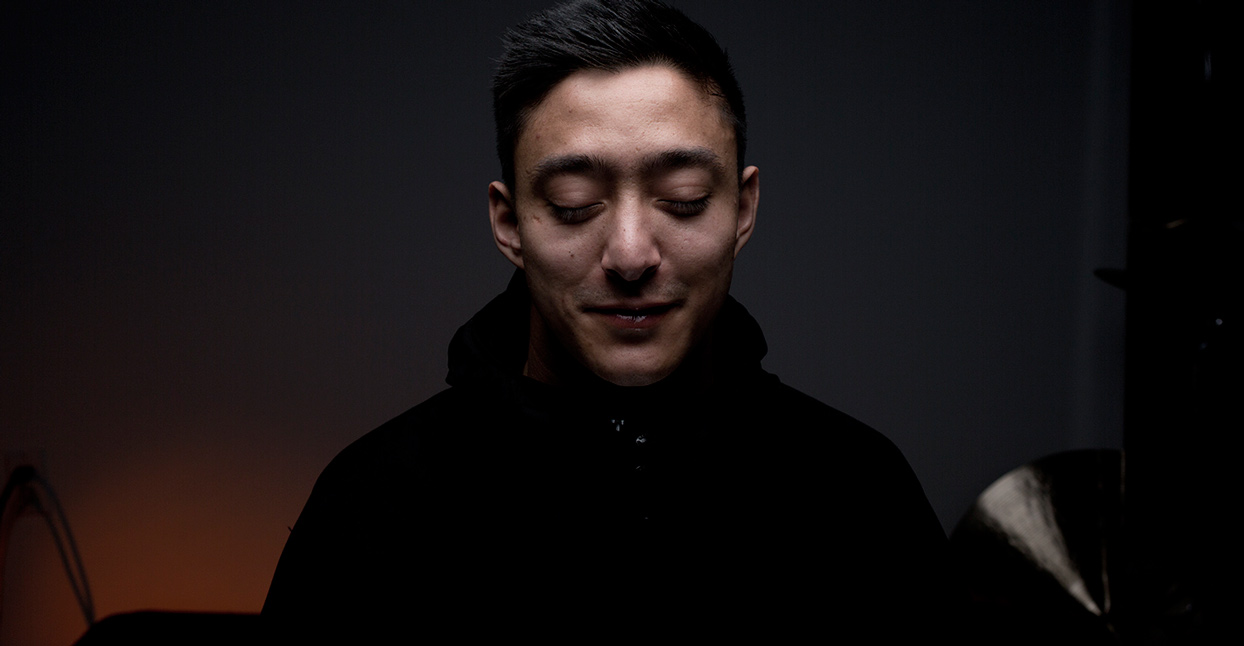 It's been four years since producer Shigeto released a full-length solo project, yet since 2013's No Better Time Than Now, he's composed more music and grown as an artist. Between local shows in Detroit, international performances, recording with trumpeter Dave Douglas and writing a new LP, there's no question the Ghostly International signee has been hard at work.
On any given Shigeto track, there are components of hip-hop, house music and jazz expertly mixed together with live samples and instruments, creating a sound that's unique and mesmerizing. As a performer, Shigeto incorporates his background as a jazz drummer, making his shows a cross between a complex percussion recital and epic dance party. Categorizing his style is difficult, and unnecessary, because there's a bit of everything in the music. The Ann Arbor native and current Detroit resident has done a lot these past few years, but there's even more on the horizon. In advance of what is set to be a busy 2017, Bandcamp had the opportunity to chat with Shigeto about maturing as an artist, his experiences within the local music scene, his upcoming LP and the track, "What Are We Made Of?," which was released in support of Planned Parenthood.
Merch for this release:
Vinyl LP
You're originally from Ann Arbor, have lived in New York City and London and are now in Detroit. What was behind the decision to return to Michigan?
I grew up in Ann Arbor and played jazz my whole life. I went to the New School in New York City, dropped out, and stayed [in the city] for a while. I ended up moving to London for three years and that's when I started producing electronic music and didn't really plan to do anything with it. Then I moved back to Michigan because my visa ran out. Being from Ann Arbor, Ghostly had heard that I was producing music and was interested in hearing it because I had been a player on the local scene. So I was intrigued by the fact that this label that I really loved was interested [in me]. So I put more effort into the music and ended up moving back to New York in 2010 to pursue that goal.
I stayed in New York for three years and got signed to Ghostly. I started touring, working and eventually had to leave my day job cause I was working on music so much. After I left my day job and I was touring six months out of the year I was like, "I could go back [to Michigan]." So I just decided to move back to Michigan because I could save money, hopefully buy property, start a studio and start a home and a life that's bigger than the month-to-month grind of living in a place like Brooklyn or Manhattan. I came back four years ago. I wanted to go to Detroit because I had lived in New York and London for a combined eight to ten years. I didn't want to be back in Ann Arbor, but wanted to be close to family. My brother had been living [in Detroit] already for years and years so it just made sense.
You studied jazz at the New School in NYC, but eventually decided to leave. What parts of learning music in a school setting do you still use today?
Those three semesters [at the New School] were the only real training I've ever had. Like academic training. So I took a lot from it. In a lot of ways, I learned what I didn't want to do, you know? I took basic piano theory and rhythmic analysis. I didn't know what an interval was when I started school, which is why it was so overwhelming. I don't regret it at all. Any sort of theory that I actually apply is from that time. Everything I did up until that time was just playing. It was just playing with good players, but not learning theory. And it's much easier to get by in the jazz world in that way as a drummer. I love jazz because it gives you freedom and it feels free. It feels like expression. As soon as you put it in a class, there's a right and a wrong, a black and a white. It took away what I took from music. I realized I didn't care about shedding ten hours a day to play these licks over songs that these other geniuses wrote 50 years ago. I didn't know what I wanted [from music], but I didn't want that. So it was good to not be investing my energy into something that was soul sucking.
Was there a specific moment when you knew you wanted to pursue electronic music professionally?
There was no moment where it transitioned. I loved doing [electronic music] because it was new and fun. In past interviews I've talked about how I actually started using computers to make music because I got tendonitis. Being a drummer, it was just such a new feeling to be able to compose actual songs. When you're a piano player or guitar player and you're jamming by yourself, you can come up with chords and a melody. And then you sing something. When you're a drummer, you're just playing the drums, you know? When you have a whole orchestra at your fingertips, it becomes a lot more fun. And then eventually when I realized that Ghostly was interested and other people wanted me to play shows, I just invested more energy and more time into it. Time went by and eventually my day job was like, "You're touring every other week, you can't work here anymore." I basically got laid off because I was doing music too much. I guess it was that moment, but it wasn't like I realized it or there was this transition or this moment where I decided to be an electronic musician. It was just taking every opportunity and going with it.
.
00:10 / 00:58
What projects are you working on for this year?
I just finished a new LP a few weeks ago, but it won't come out 'till the fall. I've also just finished a project with ZelooperZ, a great local talent. I can't really announce anything other than that it's done. Also just working on a lot of other music. Basically this year there'll be a lot of music coming out. I've always been busy, but my output in terms of music has really slowed down over the last four years. This year will be a lot of music.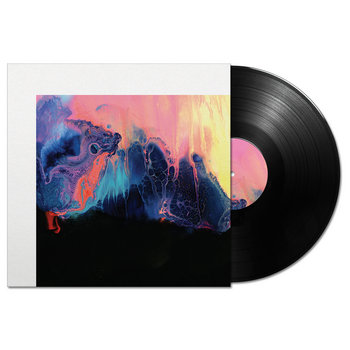 .
00:10 / 00:58
Merch for this release:
Vinyl LP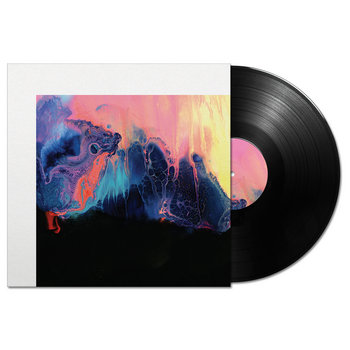 Your previous albums have all dealt with a specific theme or moment related to your life. Does your new album have that same kind of significance attached to it?
It's funny you say that because it's very relevant to this release. My time over the last four years in Detroit has done a lot of things for me. One thing in particular is that I've been immersed in the music culture here in a way that I never was before. In many ways I'm just applying that to dance music, House, techno and record culture. Detroit dance music. This was always music that I loved. I remember going to the very first DEMF (Detroit Electronic Music Festival) ever as a kid, but I was never coming from DJ culture. I was a jazz musician, a live player who found electronic music. Now, being immersed in DJ culture and getting to feel the solidarity of the dance floor, rather than being a performer, who's in a spotlight where everyone's eyes are on you and they're deconstructing every movement you make is a different side. With that, I took a whole new approach to writing. I've always had a message. It's always been very personal. Whether it was Full Circle, Semi Circle, Lineage or No Better Time Than Now, all of it is about me and is kind of like a diary.
This new record is letting go of that. It is very simply about tracks. It's just about music. It's just about a collection of tracks. Whether it's more dance geared, rap geared or jazz, it's just very much about the song and the influences that made the song musically. It's not about me and not about what I've been going through. But it is what I've been going through, but through the music you know what I mean? I think it's a distinct change in the flow because I think as a young artist I was attempting to be artistic. I was trying to put myself into the work and [trying to] have this message that was speaking through the track. As a more mature artist, I'm basically just saying, 'Here's the track.' I don't need to say I got dumped and I wrote this song, or I don't need to say my ancestors were in the internment camps and this is my way of expressing it. Just put this track on, you know?
—Gus Navarro