FEATURES
Shasta Cults' New LP Was Created Completely on the Buchla Touché
By Jordan Reyes · December 02, 2019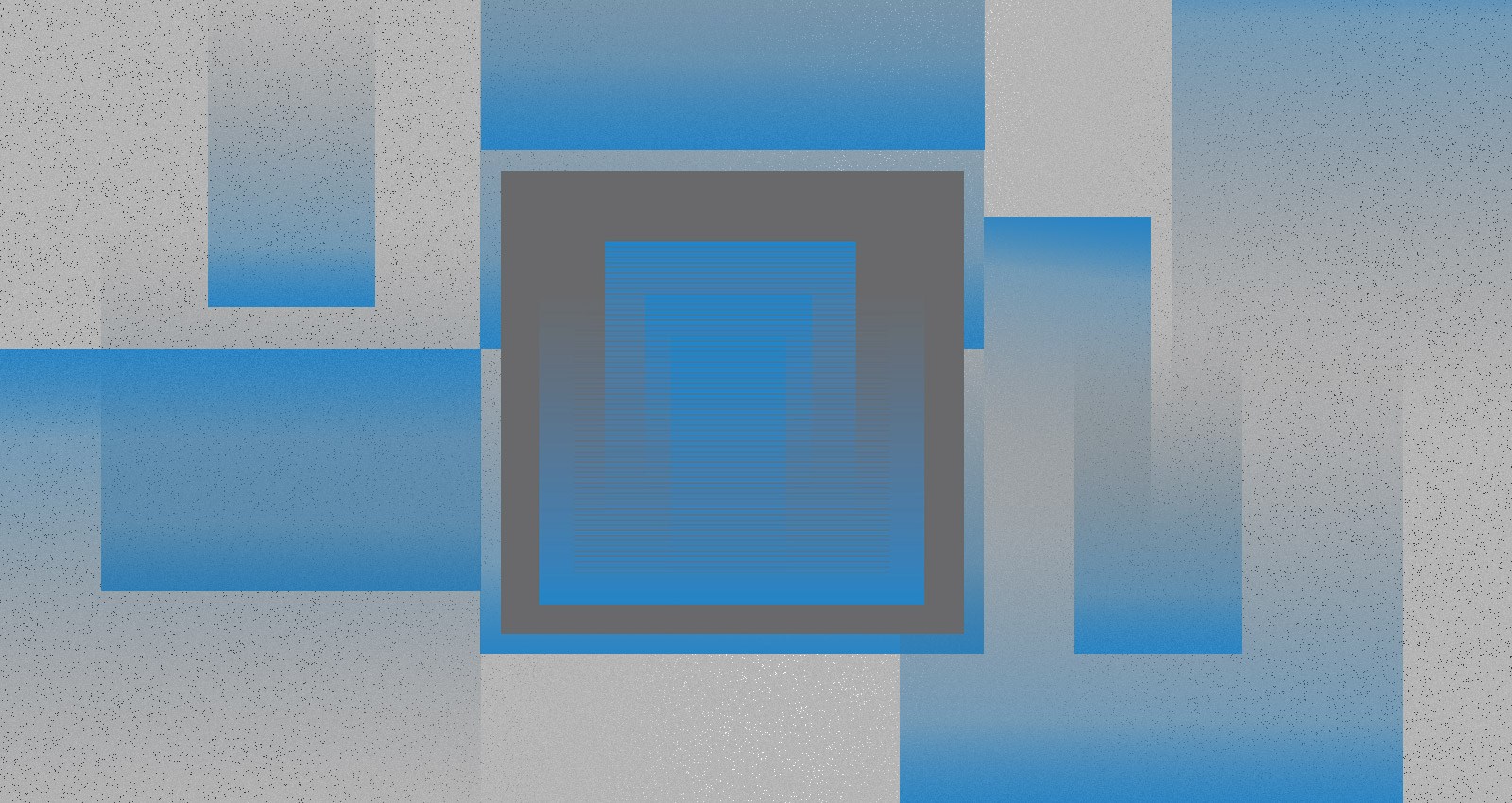 The Buchla Touché is the only instrument used on Vancouver experimental musician, synth archivist, and technician Richard Smith's self-titled Shasta Cults LP, released in November on Important Records. The Touché is one of legendary engineer Don Buchla's early digital instruments, created in the late '70s with academic and musician David Rosenboom. "Don was not a fan of the black and white keyboard," Rosenboom recalls over the phone, "but he had a number of friends, including me, who were quite fine pianists."
.
00:10 / 00:58
Rosenboom programmed the Touché's software using a language of his own making; he cheekily named it FOIL, which stands for Far Out Instrument Language—and also keeps the synth's fencing motif in mind. Buchla, at the time, was interested in making a digital oscillator. "We both thought the non-linear waveshaping algorithms that were starting to emerge in computer music had a lot of potential," Rosenboom says, "because you could get tremendous timbre range very economically," as opposed to combining thousands of overtones like typical additive synthesis.
Rosenboom used the Touché in hundreds of performances and recordings, but in 1990, he was offered the position of dean of music at CalArts, and any free time he had to keep the machine pristine went out the window. Smith had been trying to get his hands on one for years, and knew of Rosenboom's. "He contacted me," Rosenboom says, "and I thought—well, you know what, if he means to put the effort into repairing it, it's better that he has it than me, because I'm never going to have time for that."
Smith worked directly with Buchla for years during the early '00s, around the time Buchla was reinvigorating his brand with the 200e Electric Music Box. The 200e was a hybrid analog and digital modular system that updated the original 200 series designs from the '70s with more sophisticated technologies. Smith's collection, which he's dubbed The Buchla Archives, has been on display at several musical events over the past decade—Moogfest in 2014 and Vancouver's New Forms Festival years before. He often pairs the exhibition with concerts or Q&A sessions.
Smith began acquiring synthesizers in 1996, prior to the popularization of auction sites like Ebay and years before modular formats like Eurorack were available; prices were much cheaper then. "There was one day in 1997 [when] I bought like seven synthesizers and two drum machines for $500," he says. "A Roland JX3P, Korg Polysix, a Juno-60, a TR-606, a TR-707. [The people I bought them from] were happy to be rid of them." These days, you'd be lucky to find even one of those instruments for $500. A little later, he found two EMS VCS3's for $1000 each; the asking price for one these days can be up to $20,000. "The first [EMS VCS3] I got was from a composer who worked with John Carpenter," he says, "and was used for the Dark Star soundtrack."
His affection for gear runs deep. When he was young, he learned to repair guitars and guitar amps with a neighbor named Jack O'Connor. Near the turn of the millennium, he began hanging out and apprenticing with electronics technician Richard Faubel, though, which is when this became his life's work, and where he was first introduced to Buchla's instruments. "Don used to get frustrated with the crap in his workshop and would have these liquidation events that he called his 'Garage Sales.' He'd sell anything he had sitting around his place to raise funds or to get it out of the way—unassembled modules and broken things, whatever," he says. After the last of these sales, Smith was sent a pile of unassembled Buchla kits and broken modules [by a musician] and given a short window to turn it into a usable instrument. "I was too inexperienced to realize I should have ran away screaming, and happily said, 'Sure, why not?,'" he laughs.
.
00:10 / 00:58
"It's almost a cliche now to say that Buchla changed your life, so I won't," Smith says, "But, I remember clearly the first time I unpacked one. That was my first real restoration, being that I was sent all this broken stuff along with whatever documents were available at the time. I spent probably six months on it, cleaning it, inspecting it, testing it, not knowing what the hell it was supposed to do." Buchla eventually saw Smith's work on the restoration, and flew him down to Berkeley to assemble a small run of custom devices.
The two hit it off immediately. Buchla was a tireless worker, and Smith was no slouch himself. "I walked into his shop," Smith recalls, "and he said, 'Okay, this is what we're making,' [and] showed me the prototypes. 'Here are the boards—we're going to make 10 of each. Here are the resistors, here are the parts. Here's the model. Here are the schematics. Let me know if you need anything.' I just sat down and made them all that first night. I didn't sleep. The next morning he came upstairs to ask if everything [was] going well, and I told him 'I'm done, what's next?' 'What do you mean?' Don asked. They're done, and they're all sitting out on this table in the workshop. 'This was supposed to take you all week,' he said. He was disturbed." An indelible partnership was formed on the spot, and Smith and Buchla worked together from 2002 until Buchla's death in 2016.
Since 2002, Smith has been the "official" Buchla & Associates go-to repair person for institutions, private collectors, and musicians around the world, having worked with artists like Aphex Twin, Suzanne Ciani, and The Chemical Brothers, and places like NYU, the Library of Congress, and Mills College, which still houses the original Buchla 100.
After months of troubleshooting the cranky Touché, he finally got it to work—four user's manuals were included with the machine, but every one omitted nuances of Rosenboom's FOIL language that were so intuitive to its designer that he didn't bother writing them down. "Basically, I figured it out through logic, paired with trial and error and a lot of luck," Smith says.
It was worth all the hard work; the synth sounds gorgeous. For months, Smith woke up at dawn, and recorded until the synth froze or he was satisfied, keeping everything in long Logic sessions before going back later to cut out select passages for the self-titled album. By and large he chose the most lush, elegant pieces like "Console" and "Incline" for the collection, though tracks like "DA3" have more buzz and body to them. There is a sense of the sublime and the monolithic across the album, and the album's glacial grace comes from Smith's long, studied manipulation of the instrument.
.
00:10 / 00:58
Now Smith just wants to keep being creative, focusing on his vision, rather than studying or apprenticing under someone else. "After obsessing over the instruments and the history and working with Don for so long, the biggest takeaway is that I should have just been making records or been focused on my own creative output this whole time," he says. "I'm happy to finally be here I guess, but I wish I had made the move years earlier. Think about if all of these designers had not been innovating, but instead [had been] focusing their time on their heroes—we wouldn't have their [bodies] of work. This is what I tell all the guys making copies of Buchla's stuff or obsessing over his instruments like I did for all those years—maybe look for something that hasn't been done and do that. That's what would have excited Don."