FEATURES
"You Gotta Fight For Your Family": The Underrated, Powerful Shannon Wright
By JJ Skolnik · February 08, 2017
"That's my main priority, to be honest with my work, and put my heart out there."
"Musician's musician" may be a hackneyed and overapplied label, but it certainly describes Shannon Wright. The guitarist, pianist, and singer-songwriter has been making emotional, intense, iconoclastic music since the late '90s, earning the devoted fandom of friends like Dirty Three, Low, Steve Albini, and Yann Tiersen. Yet the mainstream recognition enjoyed by comparable peers like Cat Power or Sharon Van Etten has somehow managed to elude her.
As she speaks to us by phone from Atlanta about her new album, Division, Wright admits she doesn't see "musician's musician" as an insult. "It's a really good thing," she says softly. "It can be frustrating, because sometimes I wish more people would understand [my work], but it's definitely a great compliment. It's something that's been an ongoing thing with me throughout my time playing. It's great to inspire other musicians. I always feel very lucky that that's happened with me."
Merch for this release:
Compact Disc (CD), Vinyl LP, T-Shirt/Apparel, Bag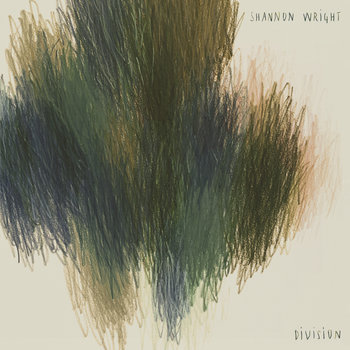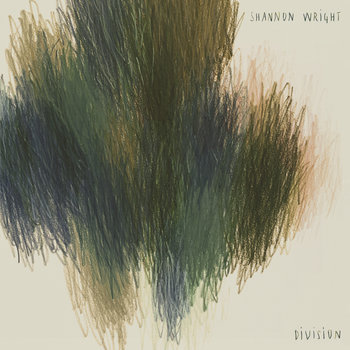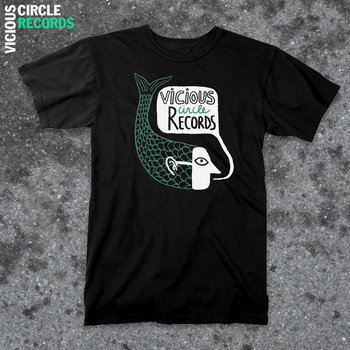 Division, a stunning record that's as simultaneously delicate, wondrous and strong as spiderwebbing, came about in part because of peer recognition. Wright was at a low point not too terribly long ago, when renowned classical pianist Katia Labecque appeared backstage at one of her shows. "[She] said some really beautiful things to me," Wright remembers. "It was kind of a crazy moment, probably the moment when I needed to hear those things the most. I was telling her that I was thinking about quitting, and she was not for that. She was saying, 'Why would you quit? You were born to do this. You don't have to do it a certain way, there's no formula.'" Labeque offered her studio in Rome as a place to meditate on new music during a spate of upcoming shows Wright had in Italy.
Inspired by the studio's beautiful pianos, Wright wrote a few songs right there in Rome. That initial burst of inspiration opened the floodgates; between those songs, material written at home in Atlanta, and final work at Labecque's other studio in Paris, the album came together both speedily and naturally. "It's made with a lot of love, with a lot of friends," Wright says. "Katia and the engineer, David [Chalmin], really did a lot of work for free and just gave a lot of support." (Another friend, artist Vincent Loiret, contributed the album's minimal yet remarkably affecting cover art.)
Wright's last record, the equally excellent In Film Sound, was more on the noisy, guitar-driven side of her discography; Division is spacious and intricate, and while it still has her songwriting's characteristic jagged edges and discordant movements, there is a sparse beauty to it. The piano is equally a percussive and melodic instrument, and Wright has always been a dynamic songwriter; here, she uses the occasional electronic embellishment to really bring out the fire within. While she worries that some newer fans might be put off, she acknowledges that she has to keep pushing herself creatively throughout her discography. "[Formulas are] really boring," she says. "And [they're] not honest, either. That's my main priority, to be honest with my work, and put my heart out there."
Merch for this release:
Compact Disc (CD), Vinyl LP, T-Shirt/Apparel, Bag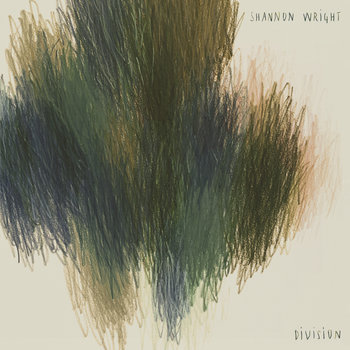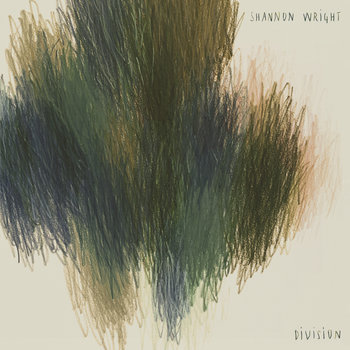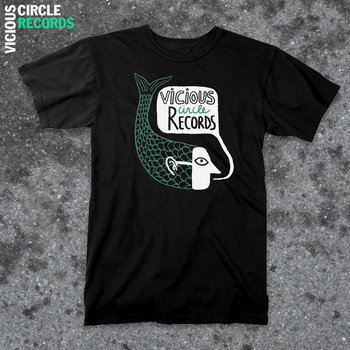 If you've ever seen Wright in concert, that honesty is nearly confrontational. Her performances are devoid of costuming or any other artifice, which is part of what makes them so hypnotizing and unforgiving. She's self-taught, so both her guitar and piano styles are unlike anyone else's. As she bends over her instruments, her voice keen and clear, she seems like a pure live wire, sparking and spitting. "[Performing is] probably my first love," she says proudly. "It's a way to really connect with people, and I really have no fear of performing. I don't really know why that is. I'm slightly shy in general. I never feel like I'm playing to the audience, it feels like I'm playing with the audience, even though I don't really talk. I always give everything I can—it's not a conscious decision, it just comes out so naturally."
She continues: "There's so few moments in life where we can really be free and allow ourselves to really feel things without being conscious of it or fearful of it, whatever it may be. Some people don't like that about my show—it's not for everybody. But I think it's important for some people, and it's definitely important for me. When I go to a show, I like to be moved. I like to be touched, because that's what art is there for. Some shows are more social gatherings, but for the most part, I would prefer to go to something and be moved by it, because that's such joy. Even if you feel sad, or it makes you think about things in a deeper way, I think that's very healthy and brings joy later, even if not in the very moment. And for me, after I play, I'm so joyful, because I feel like it's such a true moment, experiencing an hour with the audience. And especially if I can feel that the audience is there with me and is also inside their own story, and I'm just sort of igniting that, it's a very human moment that I appreciate so much."
While she finds French audiences are usually engaged and interested, ready for that connection, American audiences haven't always been as eager. She recalls a sold-out show with Low at the Great American Music Hall in San Francisco where almost the entire crowd talked over her set: "[Low] were so upset. That show was really exciting to them, because that was the first time they'd ever sold that venue out. So I was saying 'Don't worry about me, this is your show! Enjoy your show!' But after they walked on stage they said something to the audience about talking over me… you gotta fight for your family. The audience didn't even hear them—that's how loud they were talking, they didn't even hear them say anything. It was pretty brutal. It makes you stronger."
There are other tactics for addressing that kind of audience disrespect. "[Low] would play quieter if people talked [during one of their sets]," Wright says. "They would just get quieter and quieter, and that's one of the great things—when people start to realize how loud they are and get embarrassed. I tend to just stop playing and stand there, if I get really angry enough. People will be like 'What? What's happening? What's she doing?' So that works for me."
Merch for this release:
Compact Disc (CD), Vinyl LP, T-Shirt/Apparel, Bag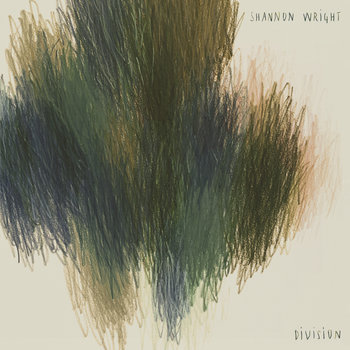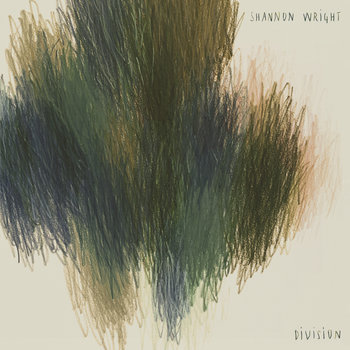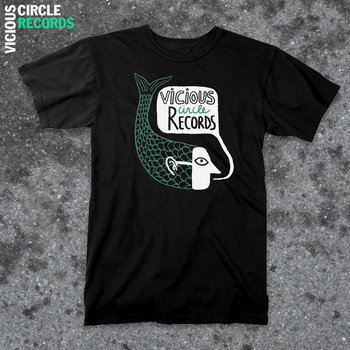 Besides touring Division in France (before thoughtful audiences), Wright's excited about scoring Homemade, a documentary by photographer Jason Maris and director/producer Danielle Bernstein exploring the toll war takes on soldiers' bodies, brains, and intimate relationships, and how little support veterans receive from the government after they've given so much of themselves. Wright's brother is a veteran, and she says she's seen similar damage close up; though he's doing better now, it "took him a while" to get there. "It happens all the time," she says of that difficult veteran experience. "It's something that is so complex. How do you fix it? It seems impossible." The film, she thinks, will give insight to those who've never experienced it. "I mean, that's just a huge thing to go through as a human being—to go to war and come back. [One of the main subjects of Homemade] was one of the top Marines in the country, who was basically trained to kill. As an outsider, and always being against all that stuff, looking in, you realize—'I never really think about how intense all of that is, and how that can destroy somebody so deeply.' How do they come back from that? How do they function in the world? Their trials of just everyday life, like going to the grocery store, relating with people."
Raising her son, who's 10 now ("he's a little dude," she says affectionately), has given Wright extra insight into the intricacies of human relationships. "He's very mature for his age, too. He's super sensitive, like me, and a deep thinker already. Which is a bit scary, you know? I know what he's going to go through. I just try to help him with that stuff as much as I can." Will he also, perhaps, become a "musician's musician" someday, channeling his feelings into songwriting and performance? "He plays the drums and a little guitar," Wright says. "I think he'll get really into music later. I think it's a little weird for him. Both his parents play music, so I'm sure it's like 'Yeah, whatever, that's what you guys do.' I think it's a little weird for him too—people at his school, his friends' parents know my music and go to my shows. That's not a normal thing for a kid. But he seems very proud. He's not embarrassed, at least…"
She laughs, "I have this theory that he's going to get really into terrible pop music [as rebellion], but so far so good. He's talking about the Melvins, and his friends are like 'What? Houdini, what are you talking about?' He's definitely well-schooled in music, but he can't talk about it with his friends. When he was young, before he was conscious of his friends judging him, he'd take Fela Kuti to school and the teacher's like 'Your kid's listening to this? That's insane! He's five!' And I'm like 'Yeah, he loves it.'"
—Jes Skolnik