FEATURES
serpentwithfeet Celebrates Community on "DEACON"
By Sasha Geffen · March 26, 2021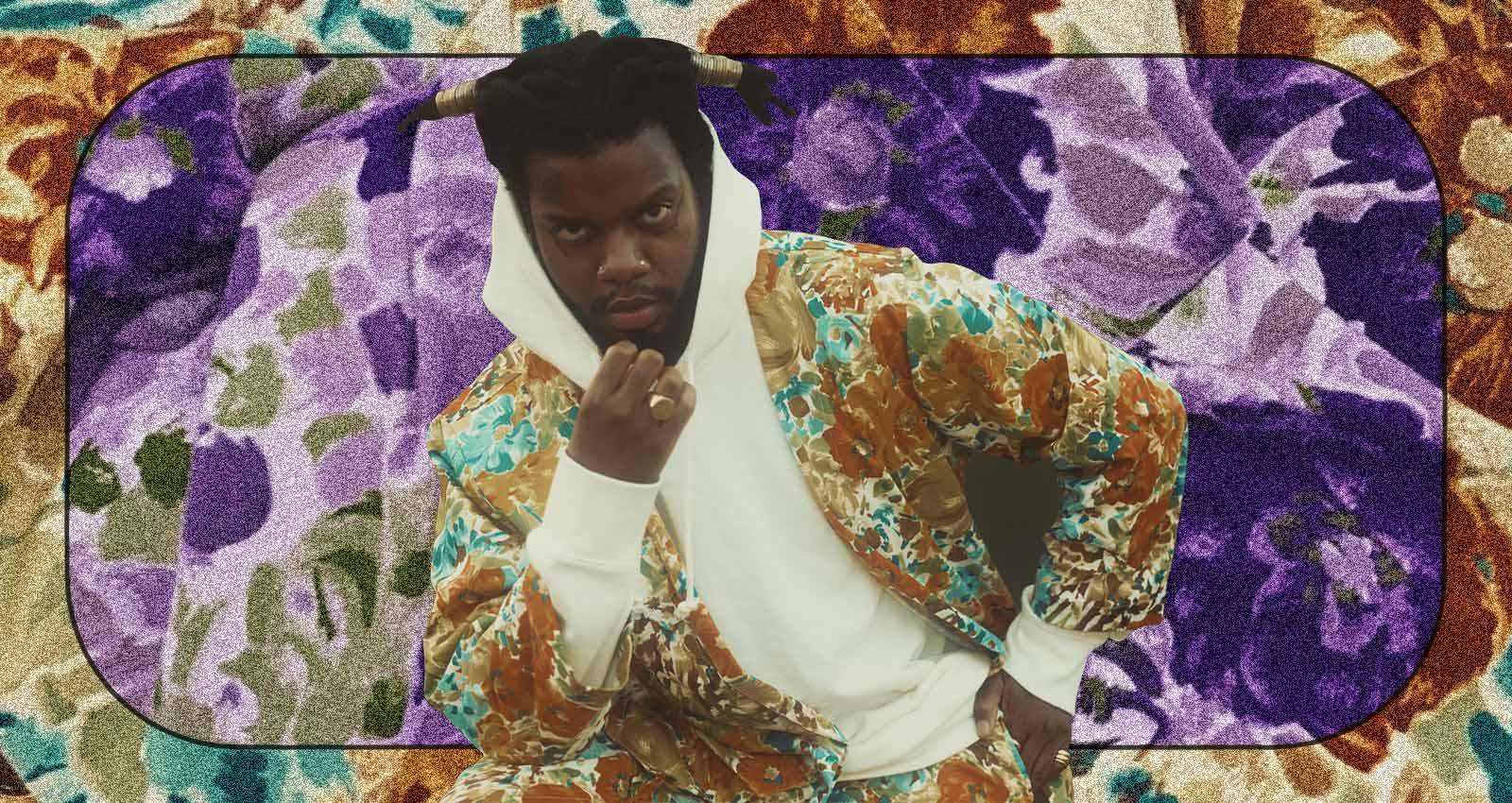 In the video for his love song "Same Size Shoe," serpentwithfeet relaxes into a world woven from Black gay history. At their brunch table, serpent and his love interest, played by David Adrian Freeland, Jr., pour themselves cereal from a box emblazoned with a photo of the choreographer and dancer Jonte'. Portraits of filmmaker Marlon Riggs, poet Essex Hemphill, and writer Joseph Beam adorn their home. A clip from Riggs' poetic 1989 documentary Tongues Untied punctuates the footage. The couple watches Patrik-Ian Polk's mid-2000s TV show Noah's Arc, then spends the afternoon dancing beneath the California sun. As the video rolls to a close, serpent fixes the viewer in an intimate gaze, a gesture inspired by the commanding eye contact Janet Jackson sustains throughout her videography. Before the credits, there's a postscript: "Thank you to all the icons who remind me to be infinite."
For months, the experimental R&B musician worked over FaceTime with creative director Rush Davis, theorizing how to build the video's warm and joyful atmosphere. "We knew we wanted to celebrate Black gay love. We knew we wanted to honor the legends," serpent says over video chat from his home in Los Angeles. "It's hard to think about me being a buoyant, gay, Black boy without the people who laid the foundation for me to not have to be as worried walking down the street, to not have to be as concerned if me and my boo are holding hands in the cafe. They put in so much work and got a lot of shit for what they were doing many, many years ago. I love saying, 'Thank you.' I think 'thank you' is one of the kindest things you can say. I just want to be like, 'Thank you! Because you paved the way.'"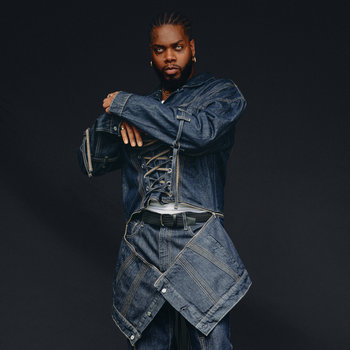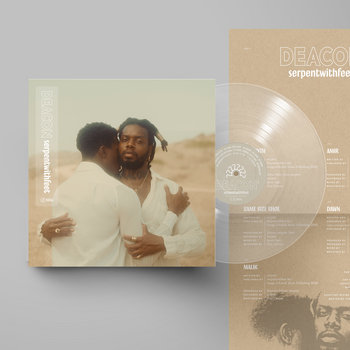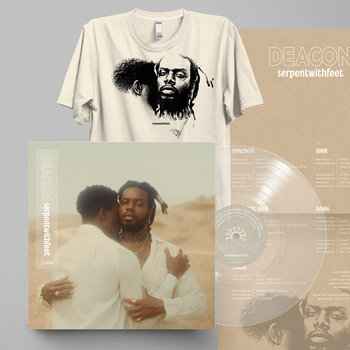 .
00:10 / 00:58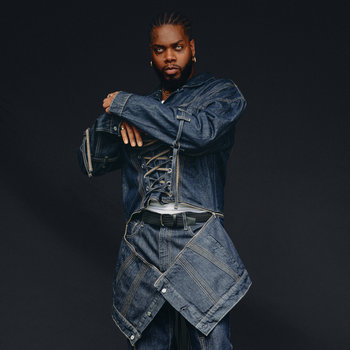 Merch for this release:
Compact Disc (CD), Vinyl LP, Vinyl, T-Shirt/Apparel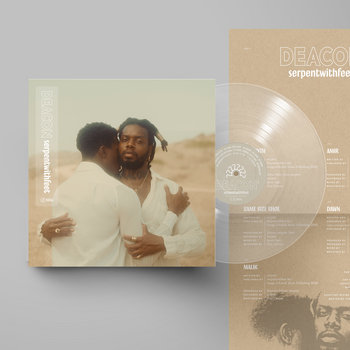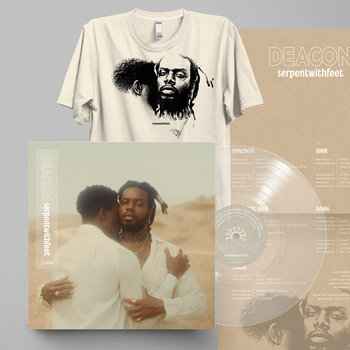 A month after releasing his arresting debut album, soil, in 2018, serpent moved from Brooklyn to L.A., an environment that allowed him to deepen his collaborative streak. "L.A. is such a music industry town—there's just so many people here," he says. "Having been in the studio with pop acts like Ty Dolla $ign, I think I've become a better songwriter. There's a lot of joy around making music here."
He began working on his second album, DEACON, shortly after the move. For a while, serpent found himself stalled, his songs conceptually overloaded. "I had all these complex, abstract ideas, and it just wasn't working," he says. "I played them for my friends, and my friends were like, 'Just have fun! Go play.' And I was like, 'Great—the same way I party, I'm going to put on a record.' It was so simple. I said, 'I'm going to give myself space to make something silly and fun, and if it doesn't make sense, fine! But I'm not obsessed with being brilliant.' Once I decided not to try to be brilliant, the album was done."
While his earlier work favored intense atmospherics, DEACON's backing tracks have a lighter touch. Loose, understated beats, sometimes made from nothing but a kick drum and sprays of fingersnaps, propel serpent's choir-of-one vocals. When the music crescendos, as on the stunning "Heart Storm," it's not any one element intensifying: it's a swell of discrete, gentle sounds growing together as a unified sound.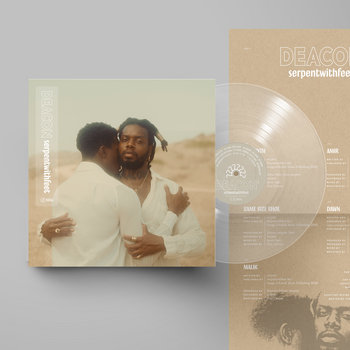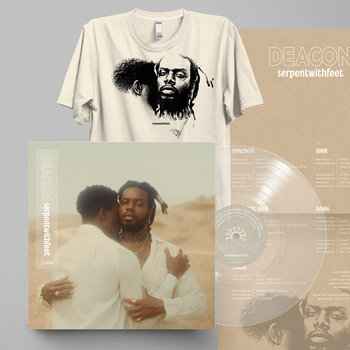 .
00:10 / 00:58
Merch for this release:
Compact Disc (CD), Vinyl LP, Vinyl, T-Shirt/Apparel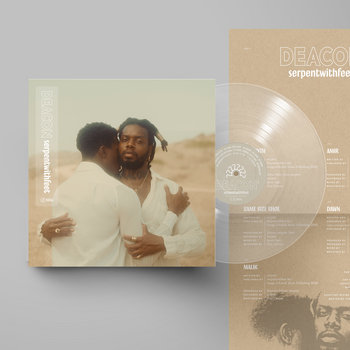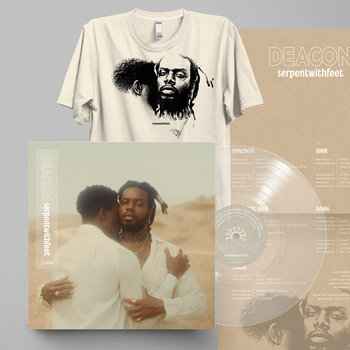 "Heart Storm" is a duet with the UK singer and producer NAO, whose voice arcs gracefully against his. On album closer "Fellowship," serpent sings alongside Sampha and Lil Silva, artists whose music he'd loved for years before they worked together. "I'm a fan first," he says. "I had been a fan before they even knew who I was." The song's vocal takes were recorded during a single session in London and the three artists wrote it together that day. Spontaneous, genuine laughter bubbles up in the mix. "I was like, the fact that I'm making music with both of you, I'm giggling," serpent says. "It was a lot of fun making that. A lot of fun."
"This is the blessing of my thirties/ I'm spending less time worrying/ And more time recounting the love," serpent sings on "Fellowship," a love song to his friends. The angst of his early music has evaporated and has cleared space for effervescent love and connection. "This time, I'm not trying to be this isolated artist in my own brooding world," serpent says. "There's a time to be melancholy and stoic and your own island. But I did that. I did the isolated, abstract art thing. I wanted this album to feel like I'm around people, because I love being around people. I love my Black musical community. I feel renewed."