FEATURES
How Rapper Serengeti Embraced "Kenny Dennis," His Shaq-Hating Alter Ego
By Blake Gillespie · November 21, 2018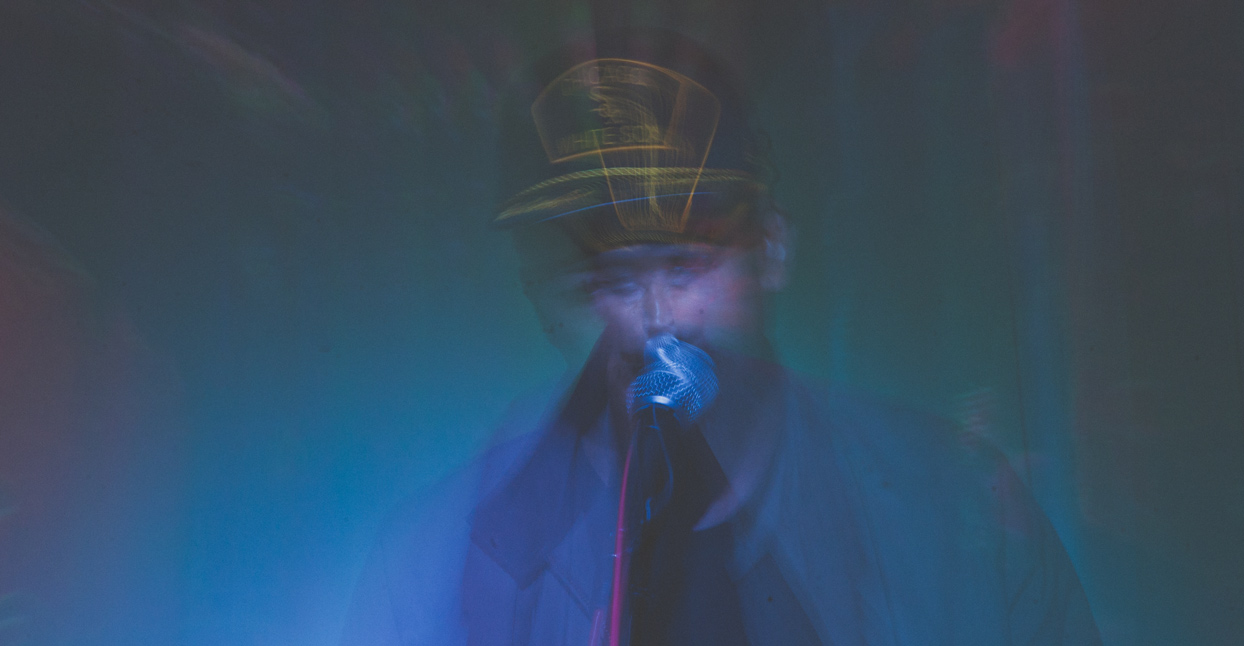 What would it take for someone who looks like a Bill Swerski super fan— from the accent to the mustache—to become a rapper? That was the question on rapper Serengeti's mind when he created his alter ego, Kenny Dennis.
The template for the SNL sketch, as described by its writer Robert Smigel, was simple. Smigel has said that the Chicago sports fans who worshipped former Bears coach Mike Ditka idolized him so much that they imitated his look and distinctive Midwestern accent. But Serengeti's creation went past the mustache and blue-blocker sunglasses. He imagined there was pain beneath the braggadocio, and over the course of nine albums, he wanted to peel back layers of Dennis's psyche.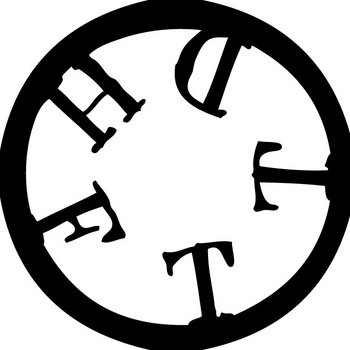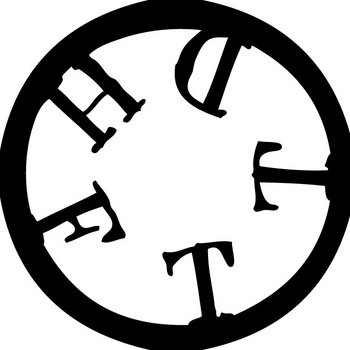 Merch for this release:
Cassette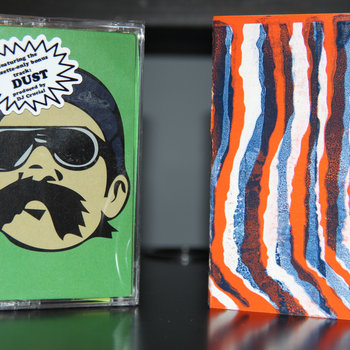 The template was set on his 2006 album, Dennehy, where Serengeti—in character as Dennis—rapped: "Favorite rapper Dennehy, favorite drink O'Douls / Bears, 'Hawks, Sox, Bulls." On the track, Dennis is a 40-something nobody with a beer truck route. He loves his wife Jueles and actor Brian Dennehy, but despises basketball star Shaquille O'Neal.
As Dennis came to life in Serengeti's head, he realized that the character demanded deeper exploration. Why, exactly, would this mealy-mouthed Chicagoan think he was a legendary MC? Why was he rapping at all? Serengeti provided the backstory on 2011's There's A Situation On The Homefront, enlisting fellow rapper Hi-Fidel to play the part of Prince Midnight Dark Force, Dennis's foil in their first rap group, Tha Grimm Teachaz.
There's a rich backstory to that album: While cleaning his older brother's garage, Dennis's younger brother, Tanya, finds a cassette labeled "TASOTH." The cassette, as it turns out, is Tha Grimm Teachaz's lost Jive Records debut, There's A Situation On The Homefront. The album perfectly mimicked the cerebral-yet-grimy sound of '90s legends like Lords of the Underground and Black Moon. As the album goes on, more of the story is revealed: the group's path to success went awry at the '92 Jive Records Showcase in Philadelphia, where Tha Teachaz were opening for Shaq, rap group the Fu-Schnickens, and R&B singer Tevin Campbell. Shaq insults Dennis's mustache. The group implodes and Dennis is inconsolable. Jive drops the group from its label and the Teachaz album is shelved. Dennis returns to Chicago, works the beer trucks, and plays adult league softball on the weekends.
Dennis never forgave Shaq, and the feud was reignited on 2012's Kenny Dennis EP with the diss track "Shazam." Produced by Odd Nosdam with cuts from Jel, the track flips Shaq's flow from "What's Up, Doc?" with threats that "jolly green giants get cut." The EP was followed by a Kenny Dennis full-length, which featured narration by Anders Holm of Workaholics, who Dennis affectionately calls "Ders." The album relays the events leading up to Dennis's 50th birthday celebration at a Ruth's Chris Steakhouse in Los Angeles. Early in the album, Ders and Dennis meet at Sharper Image on Michigan Avenue in Christmas 1988, when Dennis used his store credit to buy Ders a shower radio. The album-closing party is chock full of Dennis's celebrity friends—among them, several American Gladiators and actor Michael Dudikoff. The only person who wasn't at Dennis's birthday party was Dennis himself.
Merch for this release:
Vinyl LP, Compact Disc (CD)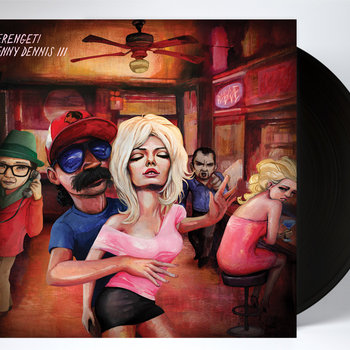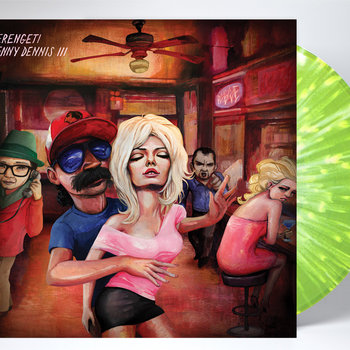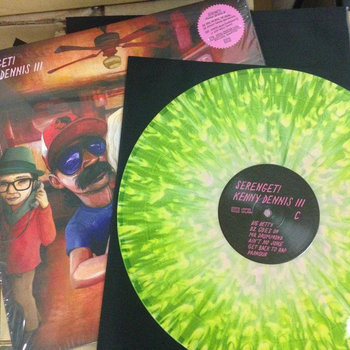 The reason for Dennis's absence is explored on Kenny Dennis III. As it turns out, Dennis had been covering up a 20-year "bennies" addiction, one that nearly ruined his marriage to Jueles. He'd sobered up around the Bulls' first championship in '91, but on Kenny Dennis III he relapses—enabled by deviant named Joji. The record is haunted by neurosis, paranoia, and disillusionment. On "Shidoshi," Dennis's swagger falters: "I make it look good," he swears, but his life is falling apart in the periphery: "Juele she just so upset / Makes me upset / Joji is paging me / Party is in River Forest / Party in South Holland."
Merch for this release:
Vinyl LP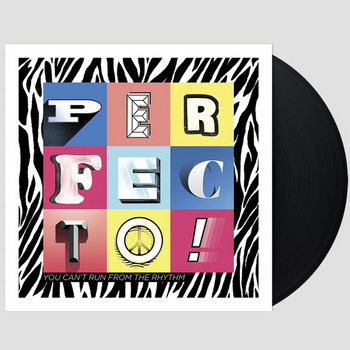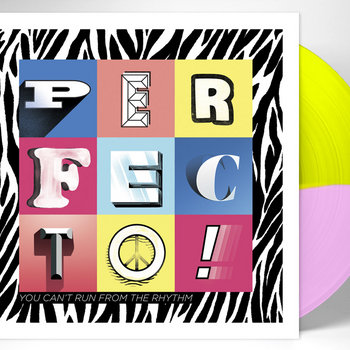 Depravity is the dominant mood throughout III, but on 2015's You Can't Run from the Rhythm, Dennis and Ders reunite under the name Perfecto to make an album lit up by the kind of '90s Eurodance production that would turn up on a record by Snap or C+C Music Factory. But despite the record's light tone, its lyrics hint at a kind of cerebral malfunction. The album's narrative arc is familiar: Perfecto were securing mall gigs throughout the Midwest, leading up to a climactic talent show at the Mall of America. But just before the gig, Ders's agent scores him an audition in L.A., playing Mr. Drummond in a reboot of Different Strokes. He abandons Dennis just hours before the Mall of America gig.
Merch for this release:
Vinyl LP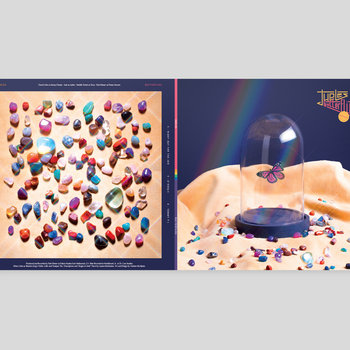 For the next installment of the saga, Serengeti decided a change in perspective was necessary. Butterflies is an R&B record voiced by Dennis's wife, Jueles. It's 1992 again and Jueles has her own dreams of fame. Here, Dennis is a supporting character, relegated to erratic appearances in phone call interludes between sleek, bouncy '90s dance production. Butterflies provides a missing piece to the Dennis story, illuminating a tragedy that feeds his manic state and leads to his eventual meltdown.
Merch for this release:
Vinyl LP
The story's conclusion comes with Dennis 6e, recorded with Andrew Broder of Fog and released on Justin Vernon's PEOPLE imprint. Dennis is alone in an apartment, finally facing the mustache in the mirror. Gone is the good-natured humor. The tough guy bravado directed at fake MCs is revealed to be a cover for a mental break that left him stuck in the '90s—hence Perfecto's obsession with Shaq and C+C and the Music Factory-esque beats. On Dennis 6e, Dennis is stripped bare, reflecting on the past three decades of his life: "Tom Selleck was supposed to be Indiana Jones / I'm not supposed to be sitting in this apartment all alone / I'm not supposed to be pretending you're just downtown." The album is a somber swan song, the only way that Serengeti says he could conclude the Kenny Dennis saga. It took him 20 odd years, but Kenny Dennis finally divulged the truth.