FEATURES
Producer Sen Morimoto's Big Year
By Zach Gase · June 06, 2018
Sen Morimoto's been a real force to be reckoned with in Chicago music recently. The Kyoto, Japan-born rapper/singer/producer/saxophonist moved to Chicago from western Massachusetts in 2014 and almost immediately fell into a rich pool of musical talent. He has produced for Pivot Gang rapper Joseph Chilliams, talented singer-songwriter KAINA, and emerging MC Qari. After one of his first performances after moving to the city, he met another multifaceted musician: Nnamdi Ogbonnaya. Morimoto quickly bonded with Ogbonnaya and joined his band, Nnamdi's Sooper-Dooper Secret Side Project.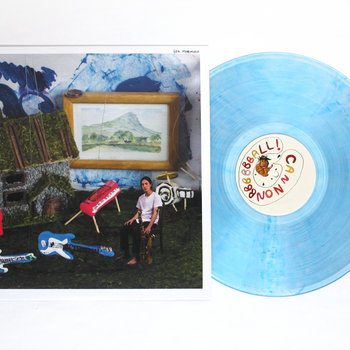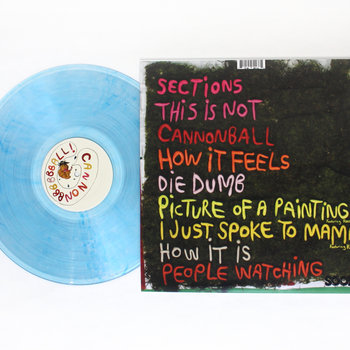 .
00:10 / 00:58
Merch for this release:
Vinyl LP, Compact Disc (CD), Cassette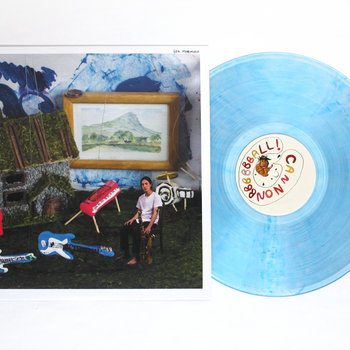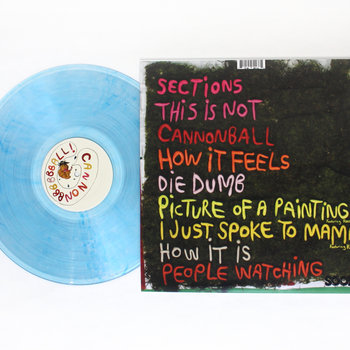 "I didn't tell him, but I had seen his videos on YouTube before, and I was a huge fan of his already," Morimoto says about the first time he met Ogbonnaya. "I was just trying to play it cool, you know, but loved his music. We met, and I think we just started making a few songs."
Morimoto's latest project, Cannonball!, is now out on Ogbonnaya's Sooper Records, a Chicago-based label, home to artists such as Date Stuff, Dan K., and Grill Billyenz. The album is additionally co-distributed by 88rising, an influential label/management/video production company that has helped break popular Asian artists such as Keith Ape, Rich Brian, and Joji. The LP is a fusion of Morimoto's many talents into nine psychedelic, dynamic tracks.
"I would say 'Cannonball' and 'People Watching' are two songs that kind of sum up the general tone of the record. 'People Watching' being a little more—actually, they're kinda both kinda paranoid and also kinda accepting at the same time." Morimoto says some of the album is inspired by a period in his life when his paranoia was playing tricks on him. "That's the worst part about being freaked out or just fried, it's not even real things around you in your day-to-day life—you're overthinking everything. And small interactions become just loops of bad thoughts in your head. But you get over it, looking for peace. I think I just had to get it out."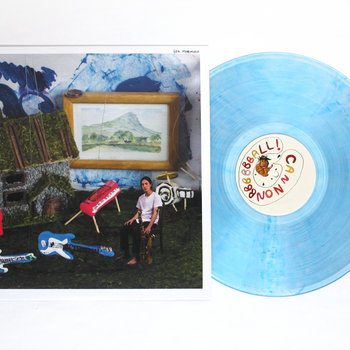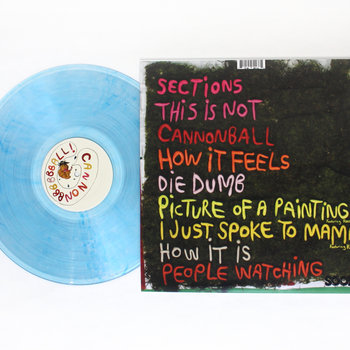 .
00:10 / 00:58
Merch for this release:
Vinyl LP, Compact Disc (CD), Cassette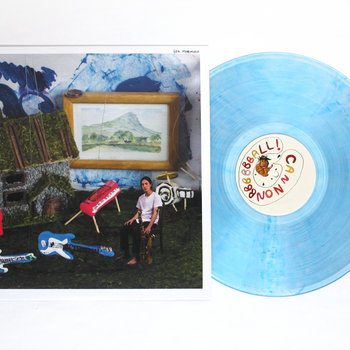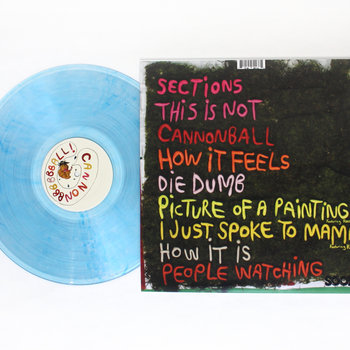 Cannonball! initially started out as a scattered 20-plus song project, but Morimoto says after linking up with Sooper Records, he wanted to make a more cohesive album. There was also a major setback—he lost most of his recordings when his computer crashed and he was only able to recover bounces of the instrumentals.
"I was pretty bummed out. I went through all these steps to try and save the hard drive," he says. "There was a while that would've been like a grieving period where I was just more focused and pretending I was going to be able to fix it. And when I realized it was not going to happen, it was all right because [the album] was not organized at that point. Too many tracks that were all kind of half-finished. I was kind of lost. I think actually it was probably a good thing for it to happen because I kind of had to start over with a few scraps that I had, kind of rebuild it, which I think focused the album."

This focus proved incredibly valuable; Morimoto has reached a level of success by which even he seems surprised. Cannonball! has received glowing reviews from major publications, and he recently sold out his release show at Chicago's storied venue The Empty Bottle. But he's not resting on his laurels; after a year in which he released Cannonball!, produced KAINA's 4U EP, and appeared on projects from Qari and Ric Wilson, Morimoto is still working on his craft. Morimoto also credits Ogbonnaya, KAINA, and Joseph Chilliams for teaching him how to be disciplined when crafting his music, which he admits was a challenge he faced on projects he made before Cannonball! "I hope more and more they get closer to that perfect image you set out to make," he says. "And then eventually I can make a White Album."