FEATURES
Composer Selene Saint-Aimé Celebrates Martinican Womanhood
By Rebecca Bodenheimer · April 12, 2022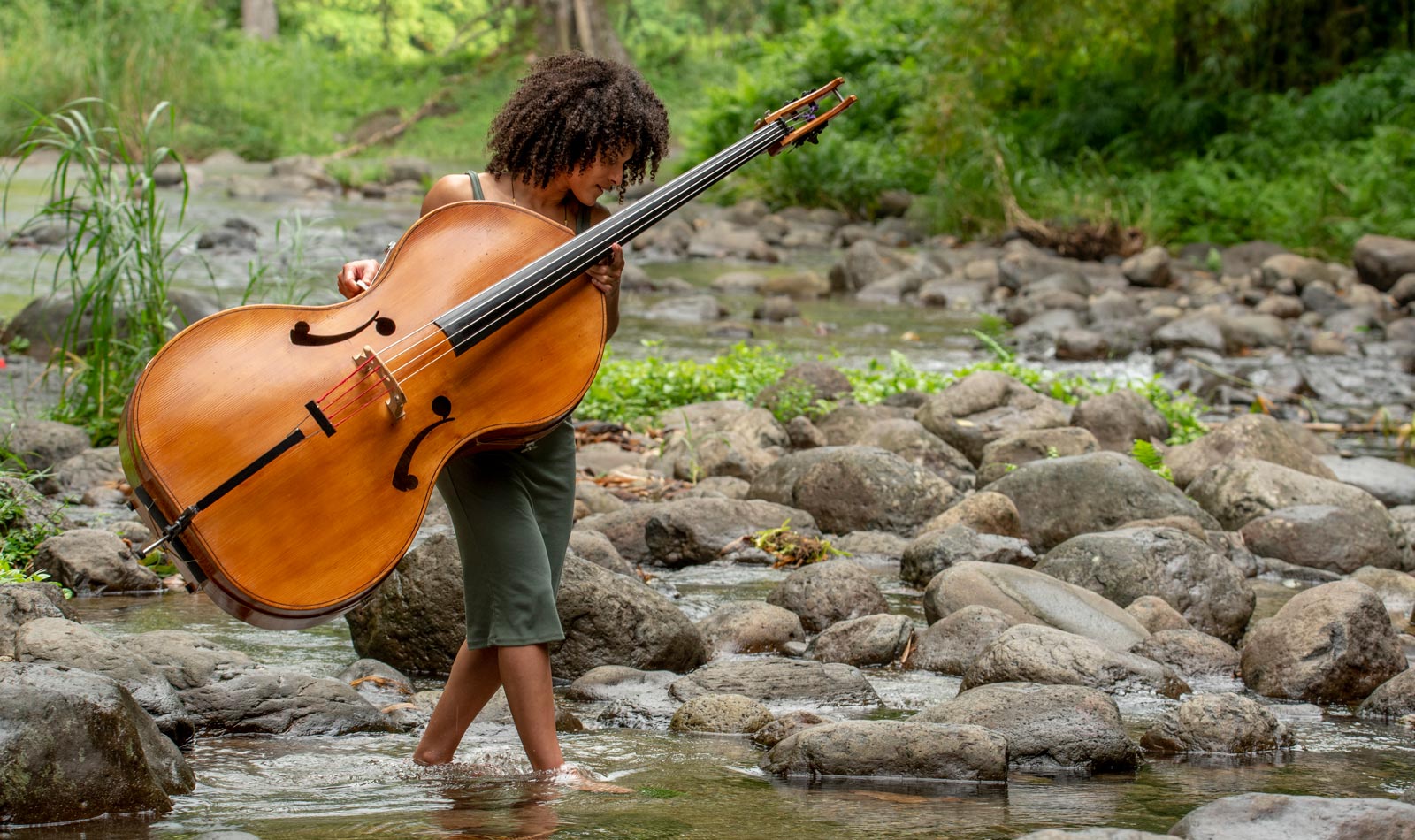 The Haitian Creole term potomitan has many meanings for the Martinique-born bassist, singer, and composer Sélène Saint-Aimé. In Haiti, it refers to the central pillar in a vodou temple, around which ceremonies are performed; but it's also a metaphor for women's roles: "the mother, who holds together the family and society," says Saint-Aimé, "but who's not respected as she should be." For her, the term also applies to the core group of musicians with whom she collaborated on her second album of the same name: Sonny Troupé on the ka drum (native to Guadeloupe) and Boris Reine-Adélaïde on the bèlè drum, from Martinique. While these three musicians form the potomitan of this album, various other melodic instruments are also featured, namely the trumpet—especially on the Charlie Parker composition "The Bird"—tenor saxophone, and even violin.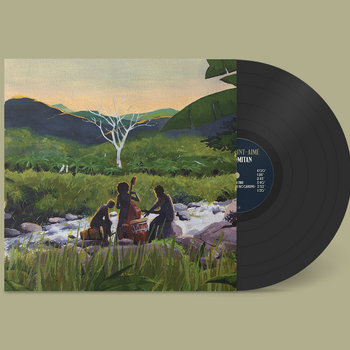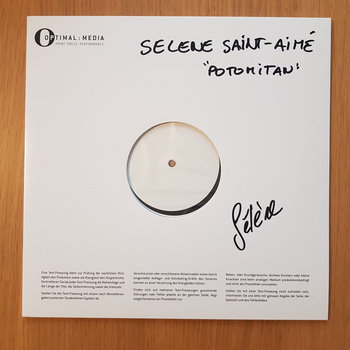 .
00:10 / 00:58
Merch for this release:
Vinyl LP, Compact Disc (CD)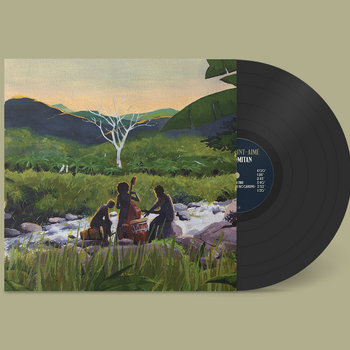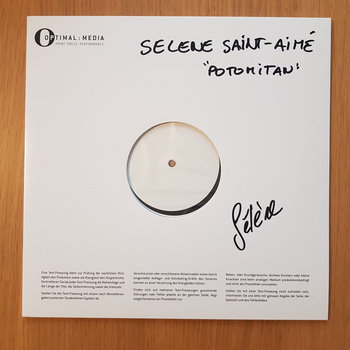 Saint-Aimé's approach to composition is clearly influenced by the avant-garde saxophonist Steve Coleman, who often melds Afro-diasporic folkloric music with improvisational jazz. Potomitan's recording took place organically, in one take, and without a score, in Paris last September. She dictated the melodic themes to the band on a piano, singing them the rhythms that would be played on the drums. However, the concept for the album was born on her native island of Martinique. Saint-Aimé contacted COVID-19 in March 2020 and found being in Martinique to be more conducive to her physical health, so she spent a prolonged period there during the pandemic. "Part of this project has been about healing," she says.
The eastern Caribbean island of Martinique, as well as nearby Guadeloupe, are not independent nations, but rather French overseas regions. Despite its tiny size, some of the most important intellectuals of the African diaspora and postcolonial thought were born there, notably Frantz Fanon and Aimé Césaire. Although their writing was very much influenced by their identity as Martinicans and the island's specific relationship with France, says Saint-Aimé, the themes of alienation they wrote about resonated widely with other colonized people, specifically descendants of slavery.

But as crucial as these writers were to the Afro-diasporic intellectual tradition, "there are women from this movement who've been completely forgotten," says Saint-Aimé, mentioning Paulette Nardal, who was not only the first Black person to study at the Sorbonne in Paris (in 1920), but also introduced Césaire and his collaborators to the ideas of the Harlem Renaissance, essentially conceiving of the Négritude movement before they did. "Even in Martinique, few people know her," says Saint-Aimé, adding that Césaire's wife Suzanne, also a writer, was relegated to the same fate of being overshadowed by male contemporaries and minimized in the historical narratives.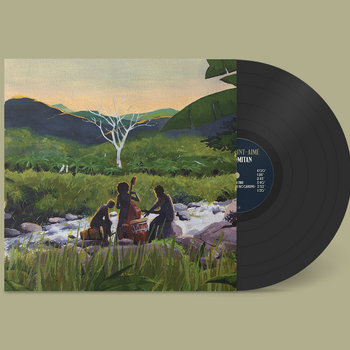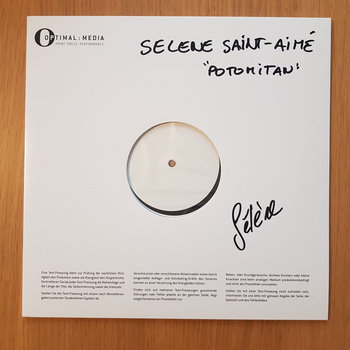 .
00:10 / 00:58
Merch for this release:
Vinyl LP, Compact Disc (CD)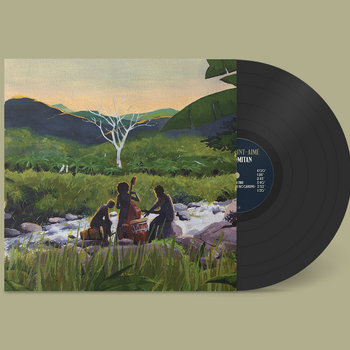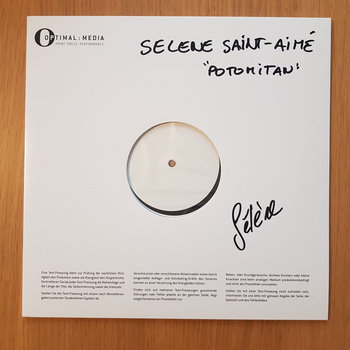 Paying homage to Black-identified women is a prominent theme of Potomitan, a tribute which extends to the spiritual plane. "Ézili," the longest track on the album, is the name of a highly revered pantheon of lwas (vodou spirits/deities) associated with beauty, femininity, sexuality, love, and maternity. Saint-Aimé employs various evocative vocal techniques in this song, including sultry spoken poetry, sung lyrics, and even non-lexical vocalizations (the latter heard in the guttural sounds and trills of the last minute of the song). The text, she says, is a lament and is very personal: "She's in love but it's not going well." Saint-Aimé also reveals that she wrote the poem in the dark as a metaphor for how she was feeling. "Mawu: Omens & Prayers" also references a female deity associated with the moon, who is found in the mythology of the ancient Kingdom of Dahomey (present-day Benin).
Another way Saint-Aimé harkens back to Africa for inspiration is by highlighting the folklore of her native land, specifically bèlè, a dance that emerged during slavery that fused West African musical elements with European court dances. The album's first track, "Arawak Uhuru"—whose title references the name of the first indigenous group to inhabit the island and the Swahili term for "freedom"—is a bèlè. "The melody is wide open, especially in the beginning with the horns," says Saint-Aimé. "I was imagining what an indigenous horn sound might be." While in Martinique, she learned that her grandmother's great grandmother was Arawak, so she wanted to pay homage to indigenous culture. Unlike in other parts of the Americas, indigenous people in the Caribbean were largely decimated during the colonial period, and there is little documentation about the lasting influence of their culture.
After the opening horns of "Arawak Uhuru," the rhythm section (drums and bass) enters, playing an ostinato and marking the more evident African influence in Martinican culture, the bèlè. Saint-Aimé notes that this drumming tradition was used by slaves while they were working and as a form of communication—only later, presumably after slavery, did it become a music that accompanied festivities and celebrations. She says the footwork of the bèlè dance reminds her of New Orleans styles, like stepping and juba—also called "patting juba," which consists of stomping and slapping your arms, legs or chest to create rhythms. The very short, a cappella song "Béliya" features the call-and-response vocals and the 6/8 timeline (provided by handclaps) that one might hear in bèlè.
Beyond the rhythmic elements of Potomitan, Saint-Aimé's vocals are often evocative and, on standout track "Indigo Bay," even operatic. Featuring violin, sax, and trumpet playing dissonant, disjointed melodies, it's also one of the busier instrumental tracks on the album. The concept for that piece "was more spiritual than musical," says Saint-Aimé, and thus she finds it difficult to describe. "Mélisande," adapted from a Sibelius composition, also uses highly suggestive vocals, both spoken and sung, over a haunting, melancholy string melody. As discussed in the album's liner notes, the piece "resembles a conversation with what lies beyond," and honors Saint-Aimé's maternal grandmother, born exactly a century ago.
With Potomitan, Saint-Aimé and her collaborators have created a beautiful tribute not only to her homeland of Martinique, and stretching back even further, to her ancestors in Africa—but also to the many women, both human and supernatural entities, who have nurtured her creativity and sense of self.