FEATURES
Sean Foran's Latest Jazz Opus Began as a "Blind Date"
By Dave Sumner · February 10, 2017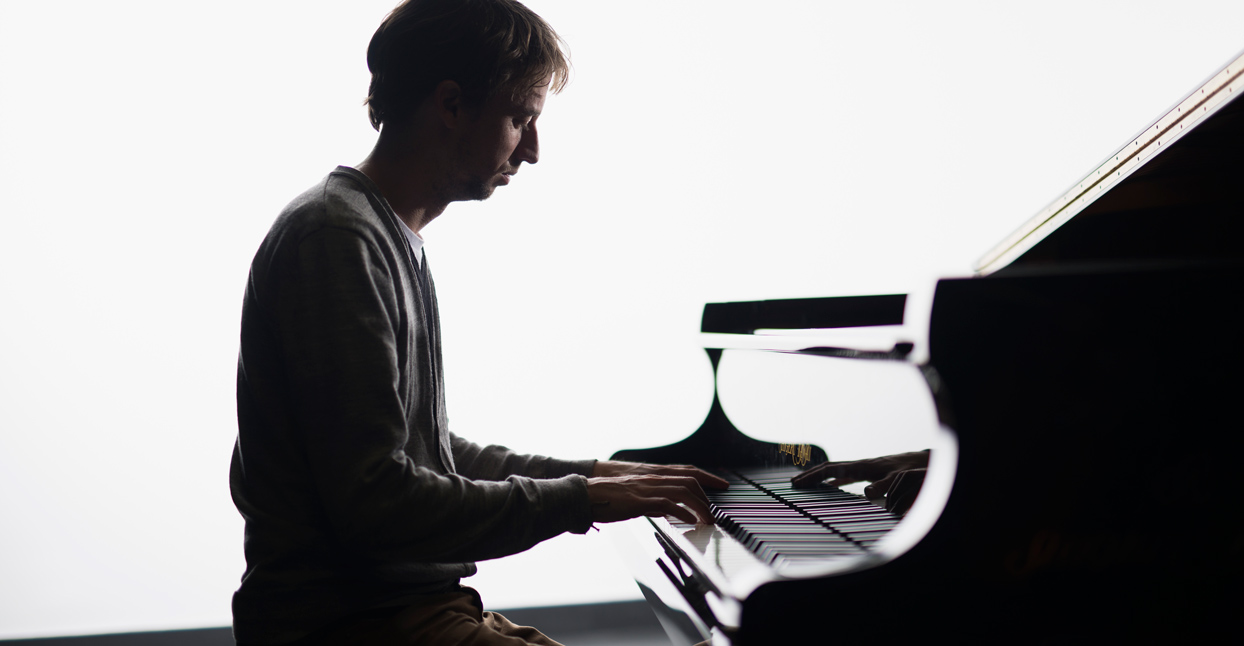 "I needed to create a project that was different," says Sean Foran. "Prior to this, my projects have always been very piano heavy. I wanted to step away from that to just be part of the band, and not be the guy out front all alone driving the melody." He's talking about two albums: his new solo release, Frame of Reference, and Known-Unknown, his 2017 release with Trichotomy. To achieve that goal, Foran had to travel—both geographically, to England, and then sonically, to the edges of jazz.
Foran's musical journey began in Brisbane, Australia, with Trichotomy, a group consisting of Foran and drummer John Parker. "Trichotomy was one of those things that came out of studying music with people you really connect with," Foran says. "We were attending the Conservatory in Brisbane and started gigging around town. That sort of bubbled along for a while, and even though we didn't take it too seriously for years, one day we just decided we should record some tunes and make a real go at it."  That inspiration turned out to be the small spark that led to a great flame.  "We recorded a bunch of songs I'd written and put it out on a little Australian distributor, and got a really good response.  We did a few festivals, got some decent reviews, and it was really fun.  And so it jumped off from there."
That jump-off point was Trichotomy's 2003 release, Now For The Free; the group released five albums over the course of 10 years before taking a brief hiatus in 2013. This year, they've reunited to release Known-Unknown, an album that illustrates the same spirit of fun that inspired their collaboration. There's a playfulness to the music—and a sardonic edge, too, as if each straight-forward piano melody has a darker underlying meaning. The drum and bass follow suit, with quirky phrasings and quick, circuitous diversions.
Merch for this release:
Compact Disc (CD), Vinyl LP, Sheet Music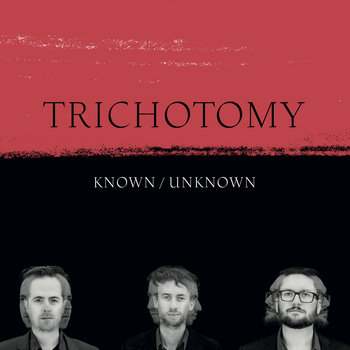 But the trio isn't at the mercy of its sense of humor. The sound of "It's Strange Coming Back" is an honest echo of the song's title. Deeply introspective while possessing an intimate warmth, the track highlights the trio's versatility working at different tempos and with different tones.
The new album also signals a shift for the trio, both in orchestration and organization. As Foran excitedly explains, "Known-Unknown features all three of us as composers for the first time, and I think it enhances the parts of each player. It also gave us the luxury of recording a heap of music. We spent five days in the studio, and ended up recording over 100 minutes of music." They've also added live electronics to the mix.  "Using effects is something that we've worked with a little before," Foran explains, "but we wanted to make them more integral to the texture of the pieces. The goal was to push our acoustic sound into new places without making it an 'electric' band."
Pushing acoustic sounds to new places is starting to become old hat for Foran. He began his experiments three years ago with Healthy, a collaboration between Trichotomy and the chamber outfit Topology. The album is a fascinating clash between a modern jazz trio's tendency to take off in unplanned directions and a chamber ensemble's methodical approach to development.  The end result feels something like two disparate styles touching bumpers in a crowded parking lot: Passages of harmonic loveliness suddenly explode in a burst of sonic frenzy. Quirky piano dialogs stop on a dime, and rich, melodic string movements ascend. And then there are those thrilling moments where the two entities unite and obliterate any musical divide between them.
Merch for this release:
Compact Disc (CD)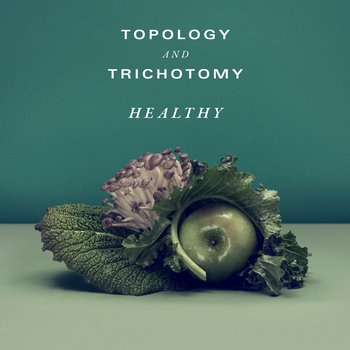 "The Topology project was the first kind of writing I'd done for a chamber sound," Foran explains.  "It was a nice test, to say, 'Yeah, this can work.'" But because Topology was not used to improvise, the planning and compositions for the project had to be precise and complex. When it came time to make Frame of Reference, Foran was looking for a different kind of experience. "I didn't want the new album to be that heavy in terms of the notation," Foran explains.  "I wanted there to be freedom within the pieces for the group to improvise.  It's a challenge I wanted not only from a compositional standpoint, but also in how it would let me perform differently than I would in a trio.  At the same time, I also wanted to bring in particular harmonies and tricky rhythms. It was a bit of a balancing act, and the work on the Topology project really helped me see what was possible, and how to approach the writing."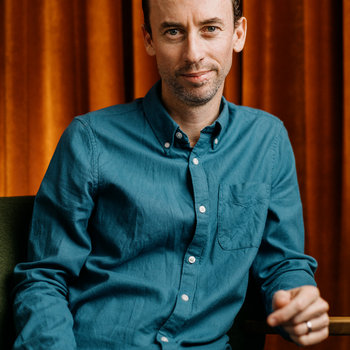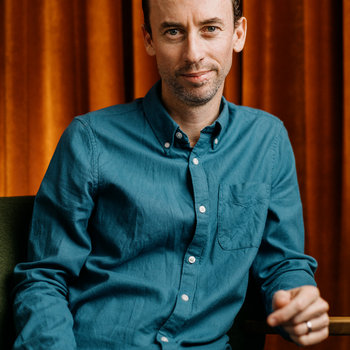 Merch for this release:
Compact Disc (CD), Sheet Music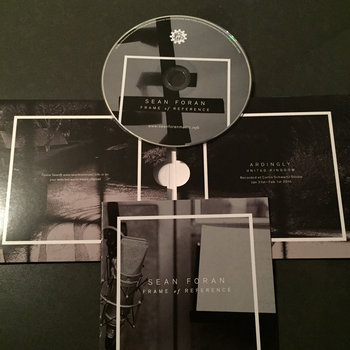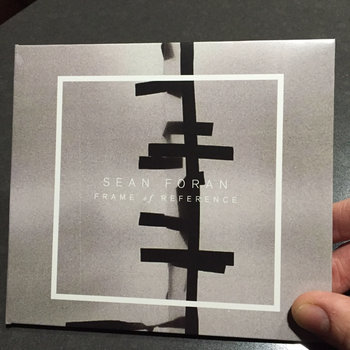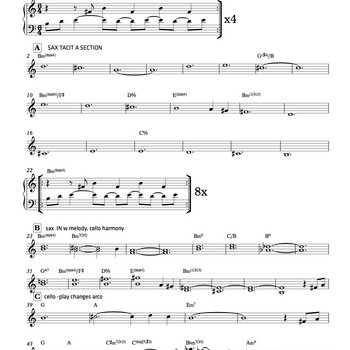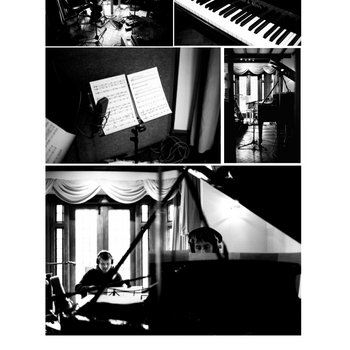 It was while Foran was in London studying at the Leeds College of Music he began meeting the musicians who would eventually comprise the personnel of Frame of Reference. Cellist Ben Davis (of Basquiat Strings), guitarist Stuart McCallum (of Cinematic Orchestra), and saxophonist Julian Arguelles (who may be nearing godlike status on the UK jazz scene) add their individual voices to Foran's melodic vision.  These new relationships eventually extended to other projects and other collaborations, but at first, the Frame of Reference endeavor felt like a blind date.
"It was all totally new," Foran says. "I'd sent everyone some demos and charts, but mostly it was that you trusted each person and that would be enough.  And, yet, I think we were all a little bit surprised at how it worked so smoothly. We hadn't even discussed how it should probably go.  Everybody had similar aesthetics and ideas of what they wanted the music to sound like.  And so it started coming together, and it felt like we were creating everything from scratch."
Merch for this release:
Compact Disc (CD), Sheet Music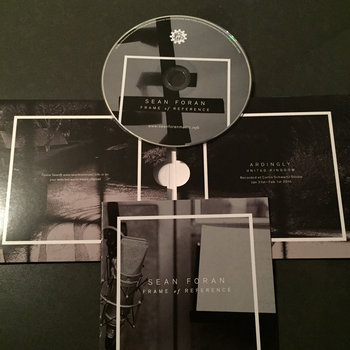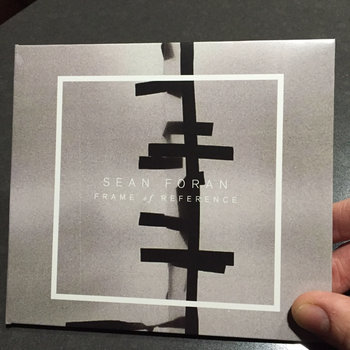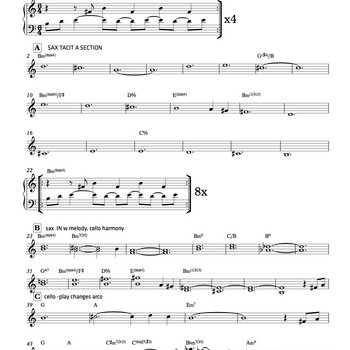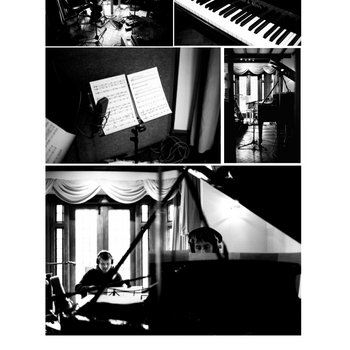 Considering how organic the entire recording process was, it's no surprise that the resulting songs have a natural, fluid lyricism.  On the gorgeous opening track, "Room With a View," Foran develops the melody so far out that its origins become a distant memory.  The song has an epic feel, with grand pronouncements, dramatic builds of intensity, and changes in pace and direction, giving the impression of a suite of songs bunched tightly together.  The parade of solos on "Une Fille" follow a circuitous compositional trail, and, likewise, "A Fine Balance" also values the scenic route over the more conventional path.  Along the way, the sax of Julian Arguelles seamlessly commingles its vision of melody with Foran's, as McCallum's guitar bolsters the melody while adding some counterpoint to Joost Hendrickx's rhythmic attack on drums.  It's just the kind of shared melodic responsibilities that Foran had hoped for.
"I really wanted each person to have as much of a share of the music as me.  And when I listen back upon the album, it doesn't sound like it's just me with a backing band.  And I feel like that carried right into the recording studio with Trichotomy.  They both sound like a collective, which is absolutely how I wanted it to come out.  I wanted everyone to feel like there was a balance."
—Dave Sumner