FEATURES
Scott "Wino" Weinrich On The Obsessed, Fatherhood, And Commitment
By Zachary Goldsmith · April 27, 2017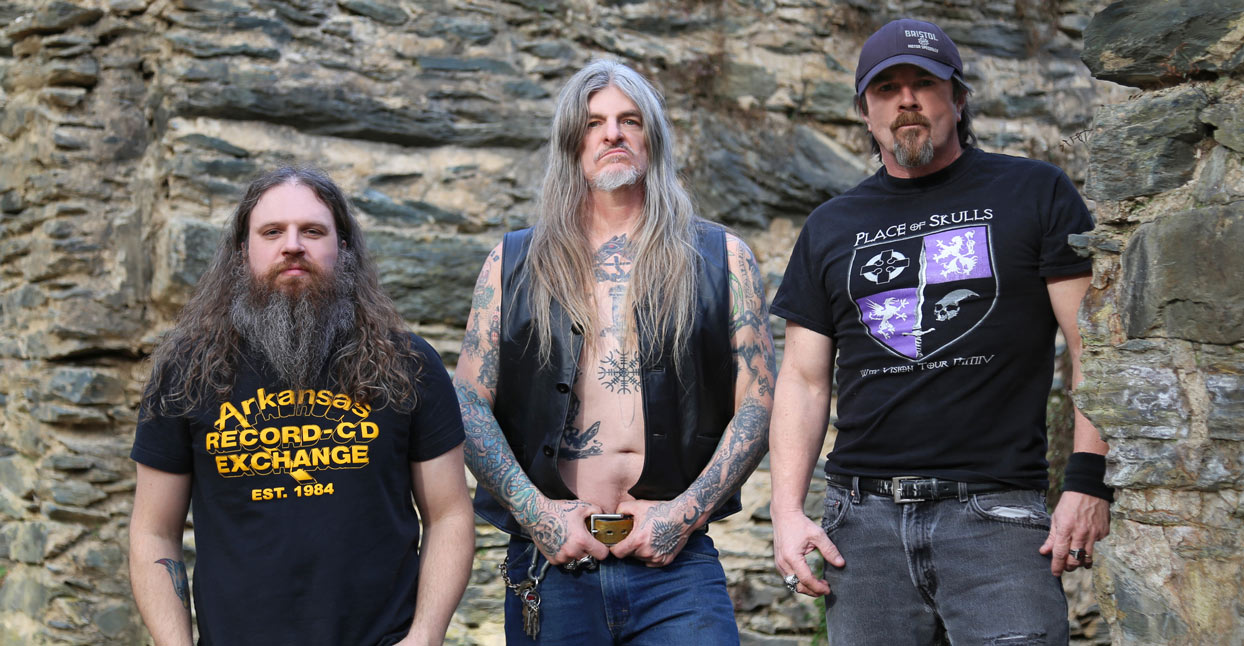 Scott Weinrich, aka "Wino," has been in the music industry since 1980—and, admittedly, he looks it. But despite his rich history—collaborations with Dave Grohl, stints with Saint Vitus, and Shrinebuilder—he's not looking backwards. He's weathered an ill-fated mid-'90s dalliance with a major label and well-documented struggles with drugs and alcohol. But he's emerged recently with one of the strongest records of his career, Sacred, with his long-running group The Obsessed. Aside from raising his three children, he's been given the chance to spend his entire life doing the thing he loves: making and performing original music with other tremendous musicians.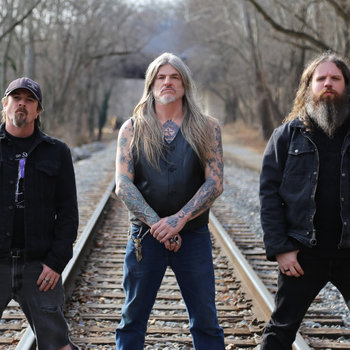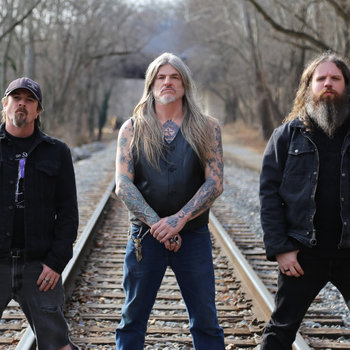 Merch for this release:
T-Shirt/Apparel
First, I just want to acknowledge that we are both "older" guys in the metal scene. Did you ever think, way back when you were in high school bands, that you'd still be playing music in 2017?
Hell, I never thought I'd be alive in 2017. I didn't think I was gonna live past 30. But I gotta tell you, I'm overjoyed at 56 years young. For me, the timing has never really been right for my music. But it seems like it might be now, and that's really great. I'm happy, and I'm embracing it wholeheartedly.
That's something I wanted to talk about actually: timing. You've been in a bunch of bands, and we are just focusing on one right now—and this is the third incarnation of Obsessed even.
In the '90s, when Obsessed got signed to Columbia, we had one or two people over there who were really in our camp. But the bottom line is that they didn't know how to market us. I remember getting picked up in the black limousine and the whole nine, but I knew in my heart that unless we had a real hit, it was never going to last. I remember being driven out to Jersey for a photo shoot. I had to pee and I went downstairs—this was at the shoot—and I heard on the radio that Kurt Cobain had just died on that very day. That was sobering. You know, Nirvana had done the whole grunge thing, and that was what was marketed. Motley Crue had just done "Girls, Girls, Girls" so it was very, 'Hey, let's do the whole Harley Davidson look.' Here we were, a three-piece band with no lead singer; who's gonna market that? They just fell asleep on that record [The Church Within] really quickly.
Now, you've got the power of the Internet, and it's just wild. I think that when Frank Kozik started the Man's Ruin label, he really gave metal a kickstart. He was way ahead of his time and really helped start the whole stoner rock movement. He fired it up some, and that's what saved a bunch of us.
You mentioned timing before—what do you think was off about 1994? That seems to be a real moment in time where major labels kind of lost their footing in metal.
That's pretty much the very minute where the Japanese movie arm of Sony pulled out and the labels started falling into a bit of disarray. To be honest, I think that was the first upheaval where the old guard was just kind of getting pushed out. The Internet came along and, man, the advent of the Internet just changed everything.
Both of us are old enough to have grown up a good part of our life without the Internet—taping shows, passing actual cassettes around. Now it's just all out there.
I've always let people videotape or audiotape my show, and people are really respectful. I just ask for a copy, and maybe 10 years later that person shows up and gives me a copy. When a band plays in town, I try to buy their record and pay for the ticket.
Before the Internet, we were on Columbia, making videos and like. We made a video for "Streetside." And the key was to get it on MTV and Beavis & Butthead. That was the venue to get your video broken. If you didn't pass the Beavis & Butthead challenge, you were finished. Our video came on and one of 'em said, 'Wow. These guys look old,' and that was it.
Merch for this release:
T-Shirt/Apparel
So, with the title of the album being Sacred, I have to ask what is sacred to you about music—or even just life, in general?
Well, it's all about passion. That's sacrosanct. The power of the song. It's the feeling you get when you hear that old song on the radio at a bar, or wherever you are, and you get those memories flooding back from the last time you heard it. Sometimes you can even associate it with a taste or smell, or whatever you were doing when you first heard it. My core philosophy is that I was given a gift, and it's my duty to use that gift to enrich other people's lives as well as mine. I have to carry that torch.
Commitment, in this line of work, is what it's all about. You have to commit. You can bet your ass that the best gig you ever get offered is going to be on your wife's birthday or your kid's birthday or some other special day. That's just a given. So it's all about commitment, with a bit of compromise.
You bring up an interesting point. You have kids and a family, so what's that like at this age, making all those commitments and maybe feeling spread so thin?
I was estranged from my family for a minute after being a stay-at-home dad for about eight years. But now, I've been able to rekindle the relationship with my ex, and her new boyfriend is just badass, a cool guy from West Virginia. You know, my oldest son is 15 now, and he just got the lead role singing in the school show where he's gonna sing a Bowie song. My little girl, she's 10 and just sang a few minutes of an Ariana Grande song at her elementary school. And my middle son, he's actually ranked in platform diving and well on his way to the Olympics.
That's very brave of all of them! Have you ever tried diving off the platform?
Nah, man. Bravest thing I ever did was shoot cocaine. I jumped into a quarry once, but, you know. Nothing close.
Well, that's great that your kids are doing so well.
Yeah, man. And they are all straight-A students. It's unbelievable to me. Their mother has done a tremendous job raising those kids. And they might be a tad sheltered, but I'm totally happy about it. I couldn't ask for anything more. My biggest fear is that they would fall into some of the vices that I have weathered. I'll do my best to steer them and guide them in the right direction. That's why I live here, in the same state as them, and the same state as the band. It's just really given me a solid platform.
My son that dives, he's already been to Cuba for the Pan-Am games. I mean, my oldest is getting ready to go to Canada with his school choir for the first time. I told my ex, 'I hope my record doesn't affect his entrance into Canada!' I'm persona non grata up there. But we'll get that hashed out eventually. All I'll say about it is that politics is all theater.
Merch for this release:
T-Shirt/Apparel
How have your kids influenced your music? 
Well, the track "My Daughter, My Son" on the new album, there's a verse for everybody on there. The first verse about 'strength and love you brought here,' that's about my first son who's a singer. The second verse is all about the 'adventurous child,' and that's about the diver. And then the two closing verses are for my daughter, you know, 'angel speaks with her eyes.' That was a personal song I carried around for a bit, and I wanted to record it as a little note to them.
—Zachary Goldsmith