FEATURES
Scott & Charlene's Wry Indie Rock Revels in Personal Details
By Doug Wallen · October 19, 2016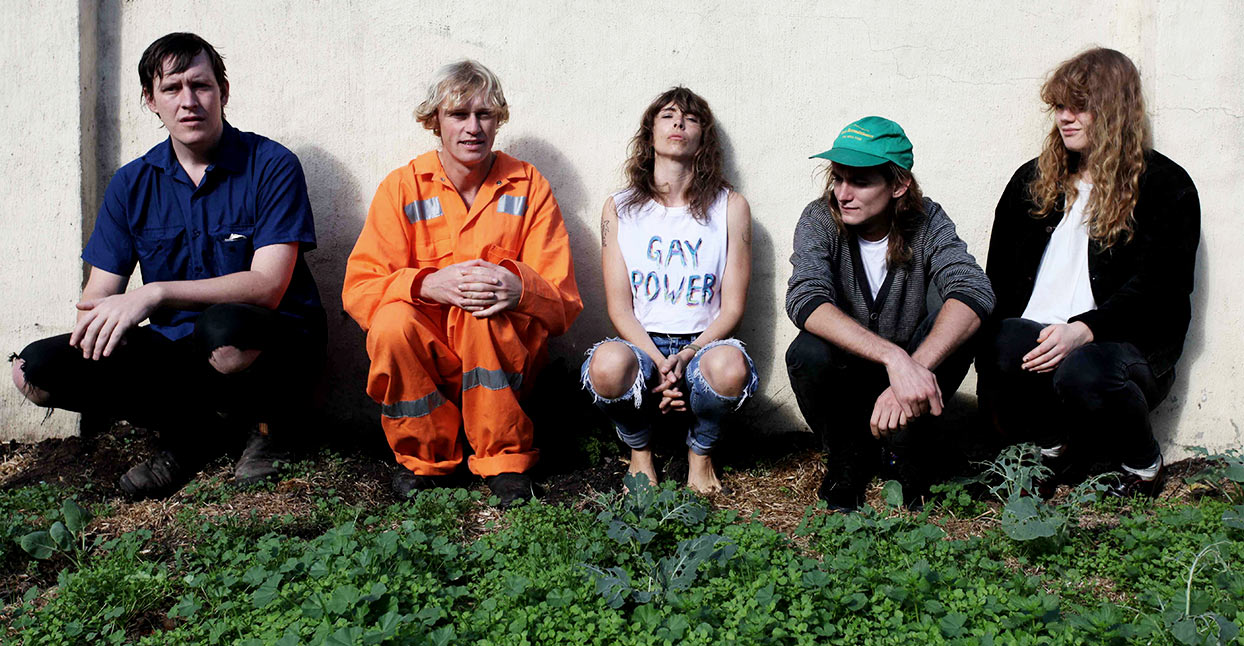 Closing out happy hour in a crowded bar inside Melbourne's Southern Cross train station, Craig Dermody is about to leave his home country for a weekend in New Zealand. This kind of casual travel is typical for his band, Scott & Charlene's Wedding. As their rationale goes, why not jet off to another country if you can be back in time for work on Monday morning?
"I always wanted to travel in this way, and I was gonna find a way to do it," says Dermody, amiable grin beaming below his tousled blonde hair. "Even if we were just playing to five people and had no record label, I feel like we would have found a way to do this [level of] touring, because I so badly want to."
Scott & Charlene's Wedding's scrappy, diary-like indie rock has taken Dermody on extended tours of America, Europe and beyond. Their new album, Mid Thirties Single Scene, comes a few months before their 10-year anniversary; Dermody originally started the band as a side project to the now-defunct Melbourne band Spider Vomit. It took him a few years to pull together his self-released 2010 debut Para Vista Social Club, which became a word-of-mouth cult classic before earning proper release through English label Fire Records and Aussie imprint Bedroom Suck.
Tunes like "Footscray Station" turned Dermody into a DIY hero for his raw chronicling of a young adulthood spent working dead-end jobs between sharing bands and beers with mates. Littered with Australian references, his early songs detailed the everyday grind of Melbourne's underground musicians—several years before Courtney Barnett's like-minded approach made her world-famous.
After a stint living in New York City with a romantic partner (documented on the 2013 album Any Port in a Storm), on Mid Thirties Single Scene, Dermody is back in Melbourne and surrounded by old mates. The band now includes his best friend (guitarist Gill Tucker), the producer who's recorded him since his earliest efforts (bassist Jack Farley), and Bedroom Suck's owner (drummer Joe Alexander)—plus a new addition, keyboardist/singer Esther Edquist from local duo Superstar.
"It was a real natural thing to get all of them together," he says. "They all had stories within the band before they even joined." Tucker, who played with Dermody in Spider Vomit, even gave him her old guitar and encouraged him to write songs on it. As for Edquist, Dermody had been wanting to have keyboards and piano in the band for ages, as well as someone to share duets with him. Edquist nails the latter on the new album's closing track, "Forever and a Day," a sweetly cracked ballad about a former bandmate of Dermody's.
For all the devastating vulnerability of that duet, the band deliver just as much emotional wallop in Mid Thirties Single Scene's faster rock songs. "Hardest Years" unflinchingly recounts Dermody's return to his home city of Adelaide to visit his ailing father, while the stubbornly catchy "Don't Bother Me" is a rousing anthem of personal resilience that runs all the way from silly ("When I dance I look just like a crab") to bleak ("Cause I've seen days turn my world black…").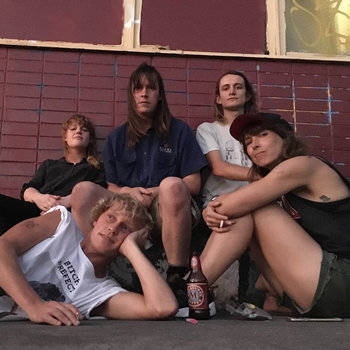 .
00:10 / 00:58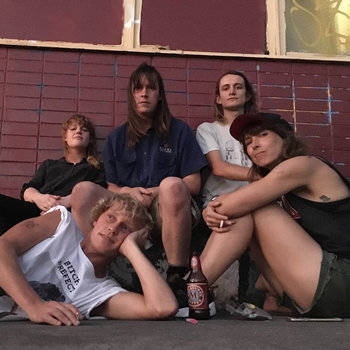 Merch for this release:
Vinyl LP, Vinyl
"I was so nervous about it," admits Dermody, given the song's revealing content. But he's never been one to hide behind lyrical abstraction: "It's important that the person listening knows what the song is about," he adds. Even the punky album opener "Maureen" takes its weird refrain—"The spiders know my name"—from an older woman who made that declaration when Dermody helped her move from her home of many years. The woman's name, of course, was Maureen. "Always trust that it's going to be literal," he says of his lyrics, with a self-deprecating chuckle.
Now juggling his thirst for touring with a 50-hour-a-week job doing set decoration for HBO's The Leftovers, Dermody recently managed to take a month off work to join a 15-date group tour called Up the Guts, in which Scott & Charlene's Wedding and a handful of other indie bands played parts of Australia that they rarely hit, finishing with five shows in the under-visited Northern Territory.
He calls it a "dream tour." "We've gone so many other places. I wanted to see how indigenous people live in the Northern Territory. Once we started heading north of Adelaide, it was like, 'This is new territory for us.'"
Dermody will keep touring hard behind the new LP, but also looks forward to painting and traveling on his own between albums. Sharing the band with such close friends, he's mindful of not abusing that bond. "I've worked them super hard," he admits, adding a deadpan resolution: "I try not to ruin their lives."
—Doug Wallen