FEATURES
Scene Report: Folk and Americana in Baton Rouge
By Amanda Wicks · March 15, 2017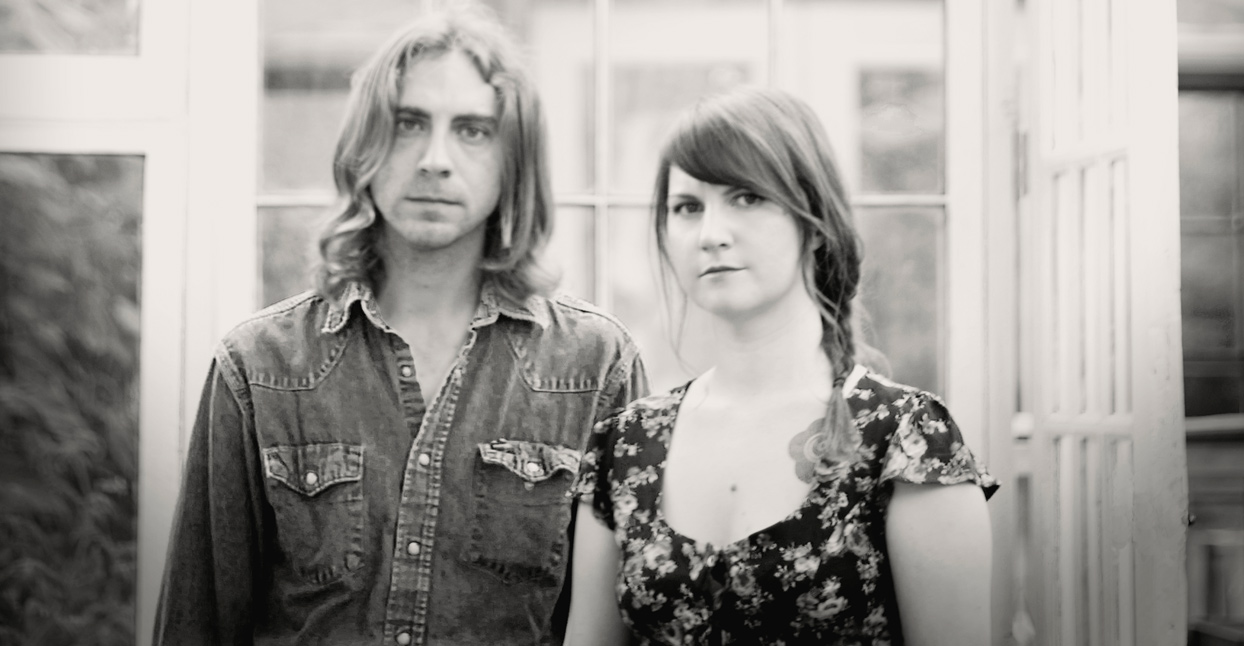 Any reliable definition of Baton Rouge's local independent music scene first begins with a discussion of what it is not. Thanks to surrounding cities like New Orleans and Lafayette, whose musical identities have not only been established but fully branded, Baton Rouge musicians often find themselves comparing their scene to the more famous ones that surround it. As Louisiana's state capital (and home to flagship Louisiana State University), Baton Rouge, with just over 200,000 residents, is primarily a college town given over to football, tailgating, and the kind of rowdy sportsmanship that goes with both. But that hasn't stopped a growing number of invested community members who love roots music from creating their own world.
Thanks to its wealth of emerging talent, Baton Rouge's independent music scene has started to truly define itself over the course of the last 10 years. It's transformed from one rife with cover bands to a place where exciting original music is being made in folk pop, indie rock, Americana, and funk. As Ben Herrington, multi-instrumentalist for chamber folk band Minos the Saint, says, "There's actually a benefit to having less of a strong identity [than neighboring cities], because it makes it easier for people to start from scratch creatively and sort of do whatever they desire to do."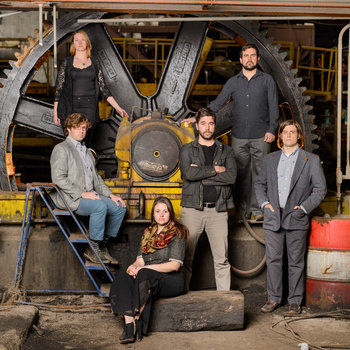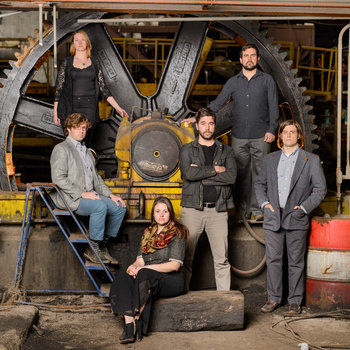 THE BANDS
Beginning around 2008, a group of singer-songwriters formed what could be called the burgeoning scene's first generation. Denton Hatcher, Ryan Harris, Luke Ash, Jodi James, Peter Simon, Clay Parker, and Jacob Zachary , among others, could be found playing—either individually or together—at spaces like the intimate Haven Gallery Listening Room, or bar venues like Red Star, Chelsea's, and Mud & Water (all three, unfortunately, are now defunct). Even though each singer-songwriter performed with only their guitar, they all had different talents. Hatcher wrote mean hooks that nodded towards blues and rock-a-billy; James captured melancholy with her exacting lyricism; Parker's poignant melodies—plucked effortlessly on his acoustic—could silence a room; and Harris captured the spirit of Louisiana in his rural rhythms. They were friends and collaborators, emphasizing original music over covers. As a result, they cleared a pathway for a different kind of musical experience, one that would eventually yield the culturally vibrant Baton Rouge that exists today.
Those same players are all still active on the scene, but have increasingly become enfolded in larger projects, groups, and bands. Clay Parker and Jodi James combined their respective talents to form a duo, garnering attention for their new take on traditional country and folk. Simon often partnered with Herrington when performing live, a combination which eventually yielded Minos the Saint. That band takes Simon's poetic, lyrically-driven songs and sets them against trombone, accordion, keys, fiddle, French horn, and drums. The resulting sound tapestry thrums with big builds, putting a classical spin on folk.
Humble Kind , a five-piece band known for its incredible male harmonies and roots- and country-leaning rock, has also risen to become one of the city's biggest draws. Local songwriters Michael Legendre and Benjamin Moore trade off in a McCartney/Lennon type set-up. Funk outfit Captain Green stands out from the more rock-oriented music being played around town, tending toward brass jams. Seven-piece rock band Burris , ukulele-driven folk pop band See Schaff Run , and four-piece strings-oriented folk/rock band Ship of Fools have carried the torch for the younger generation contributing to the scene in the last two years.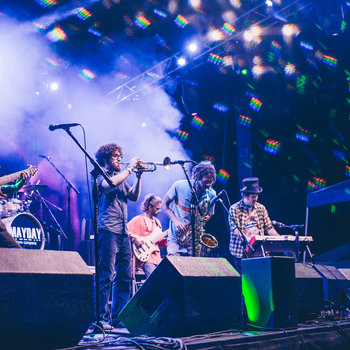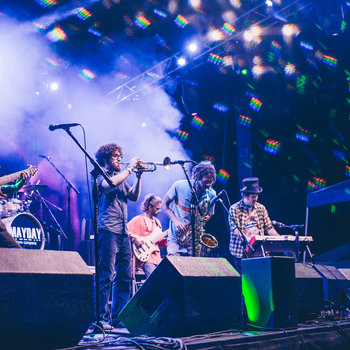 THE VENUES
For a scene so crowded with talent, the number of places to play has been on the decline. "To be quite honest, I'm sorta sad about the state of venues," Legendre says. "It's not that the ones we have are bad; it's that all the other ones are closing." For years, Mud and Water and Chelsea's served as the general go-to for live local music, places where listeners could catch a bill exclusively tailored to the local scene, or one that paired local musicians with national names, like Robert Ellis or Shovels and Rope. Chelsea's, which was part restaurant, part bar, part venue, left such an indelible mark on the city that Burris' Chris Hochkoppel wrote about it. "I just finished writing a song about how much we're going to miss Chelsea's," he says.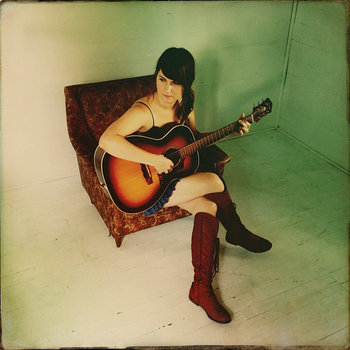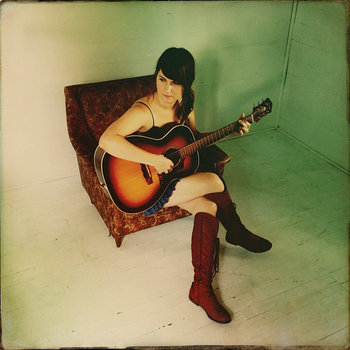 Merch for this release:
Compact Disc (CD)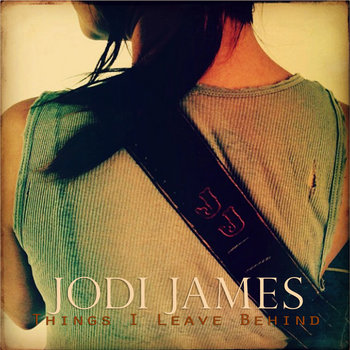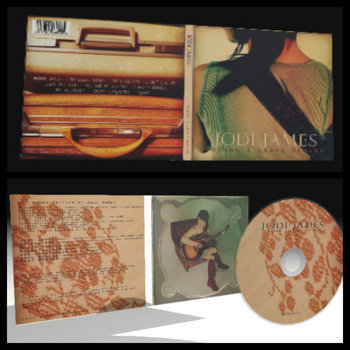 With Mud & Water and Chelsea's gone, area venues like the mid-sized Spanish Moon , lying on the outskirts of downtown, and the larger Varsity Theatre , located directly across from LSU's campus, have more pressure to keep the scene afloat. And a series of smaller spaces have also emerged to help fill the void.
"Right now, there are all these small venues popping up," says Emily McCollister of local music blog Jive Flamingo. "They're listening rooms, with an emphasis on really hearing music. It's not a bar—it's just for music." Red Dragon Listening Room is one such venue, a cozy space situated off the beaten path. Listeners can recline in couches or oversized chairs and enjoy an evening that usually features some of the country's biggest singer-songwriters, paired with a local artist by owner Chris Maxwell .
Dyson House Listening Room is a more recent addition to the scene. Although the space doesn't operate on a set calendar, when they do open for shows, co-founder John Burns makes sure that local talent gets the spotlight. "Being a big fan of the local music scene, we're doing our best to get many of them to play there," he says. "All of the money that comes in goes to the band; hopefully that will be appealing to local people."
Besides spaces dedicated to listening, Tin Roof Brewing Co. has stepped in to fill the dearth of regular live music venues by hosting a Juke Joint every Sunday. The two-hour show features a local artist or band while offering patrons beer specials that coincide with the brewery's Juke Joint IPA. And there are plans to expand the live music selection to at least one other night come spring.
THE PLAYERS
But for the scene to truly foster the talent it has—and continue producing more—it needs more options. Legendre says, "I feel like we're missing one piece of the puzzle, still."
Any local scene needs more than musicians to support it; to that end, a handful of community members have stepped up to the plate.
John Tulley and his co-owned Legendary Noise Floor gives musicians a space to both record their music and distribute it. Before opening the studio, Tulley could often be found running the soundboards at any number of shows around town, and his ear serves him well for developing locals' many and varied projects. Harris recorded his album Drowned Cicadas at the studio as did Humble Kind, whose debut LP arrived last summer. Harris recalls how the studio's other co-owner Ryan Farris called him up and asked him to put together a small acoustic group so he could test out the space before officially bringing in anybody to record. He offered to let Harris keep whatever they recorded that day, a handful of songs that went on to comprise the album Songs from the Porch . "That's what makes the Baton Rouge scene so cool," Harris says. "It's a give and take atmosphere." Hochkoppel agrees. "One of the things that makes the Baton Rouge music scene great," he says, "is that it's a community where people really care about each other."
—Amanda Wicks