FEATURES
The Future's So Bright For Indie Pop Group Say Sue Me
By Mariana Timony · Photos by Jungran Park · April 17, 2018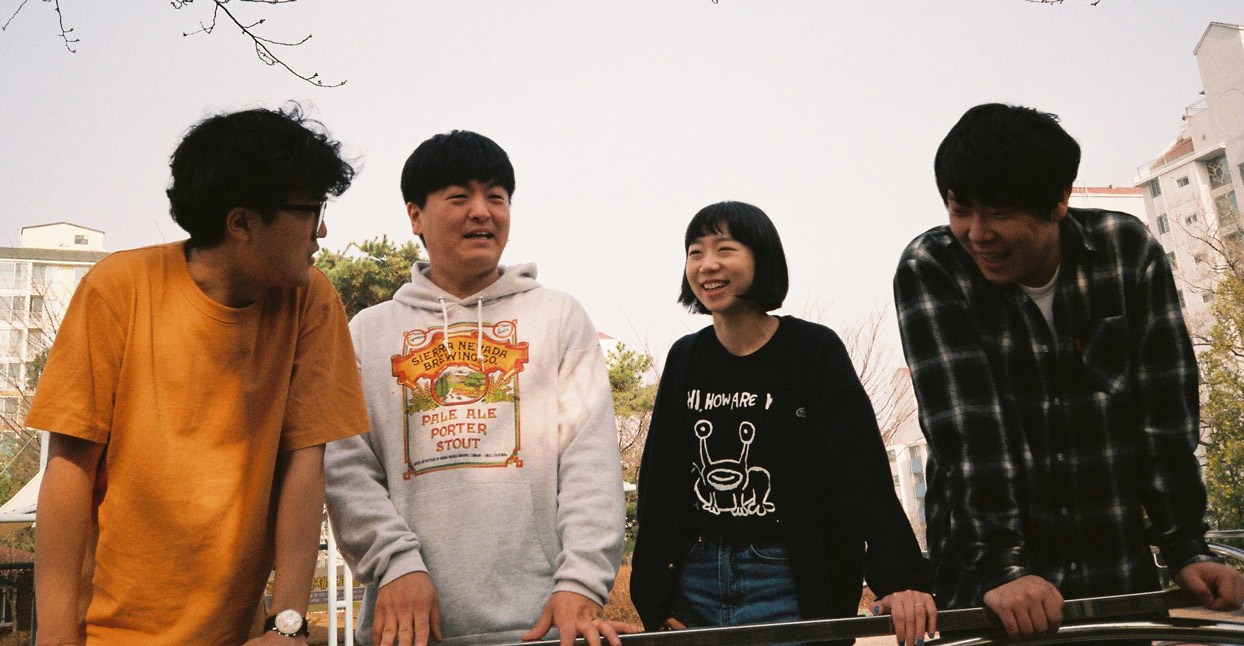 Things that have happened to Say Sue Me in 2018 so far: they've been an official SXSW band, embarked on a second tour of the U.K. and western Europe, landed a supporting slot with Japanese Breakfast in Paris, and racked up yards of positive coverage for their second full-length and first international release, Where We Were Together.
It's clear that the indie pop quartet from Busan, South Korea are well on track to become one of 2018's breakout bands, but when I ask Say Sue Me via Skype a few weeks before the record's release if they feel more famous inside or outside of their home country, they laugh.
"Well, if you're famous outside Korea, you're famous inside Korea," says vocalist and guitarist Sumi Choi. "I think we are getting famous outside of Korea, but there's still not much focus on us here."
That will be changing soon. A cursory listen to their music reveals why Say Sue Me, made up of Choi, guitarist Byungkyu Kim, bassist Jae Young, and drummer Chang Won, is rapidly taking over the world. The band's mix of catchy indie pop and vibrant surf gives them instant, familiar appeal that works over a variety of spectrums—think a combination of Alvvays' twinkling hooks, La Luz's wet atmospherics, and Pavement's spiraling coils of noise. (We like to call it indie surf.)
Merch for this release:
Compact Disc (CD), Vinyl LP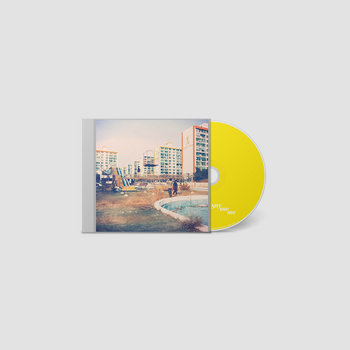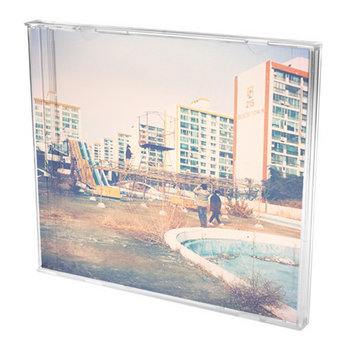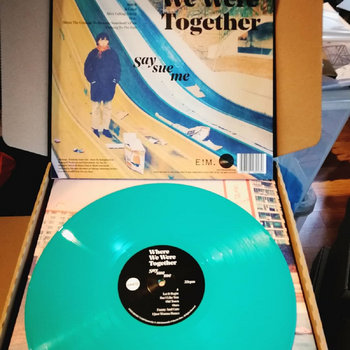 Their self-admitted first "well-prepared record," Where We Were Together is the fullest expression of Say Sue Me's own sound to date, presenting a skillfully rendered amalgamation of elements drawn from genres the band has been experimenting with since their formation in 2012. But it took them a while to arrive at the right blend.
"When we started our band, we didn't do it seriously. We just wrote songs," says Choi. "Luckily, we knew Dick Dale and the Beach Boys. They have a vibrant sound, and we liked that."
Say Sue Me's discography shows a band dabbling in everything from heavy surf instrumentals and sparkling C86 jangle pop to blown-out proto-shoegaze and grungy '90s indie. Last year's Damnably compilation Say Sue Me, a retrospective made up of tracks taken from the band's two Korean releases, provides an overview of the group slowly assembling their sonic identity (it made our best records of 2017). The results can be heard reverberating throughout the warmly recorded tracks on Where We Were Together.
That Say Sue Me are able to combine genres in such a natural fashion is due largely to the synergy between Kim, who pens all the music, and Choi, whose deeply empathetic lyrics and themes are inspired, you might not be surprised to learn, by an actual diary she keeps. "I have so many complaints about my ideas and myself and everything in this world," she jokes.
Choi's got a knack for balancing sweet and sardonic sentiments within lyrics like "I'm full of things I hate / But I like you," from "But I Like You," and this mirrors Kim's ability to shift moods by layering various guitar tones and textures within the space of a single song. This versatility is not lost on the band. "He's a genius," Choi says of Kim.
Merch for this release:
Compact Disc (CD), Vinyl LP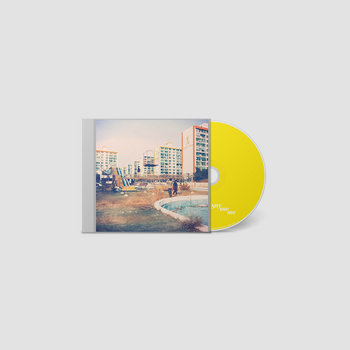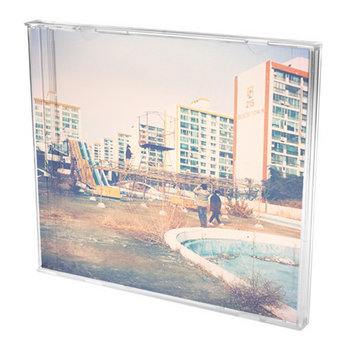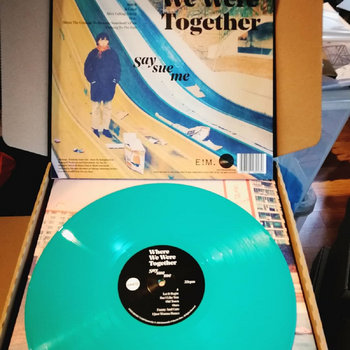 When asked about their current influences, they mention Yo La Tengo and Pavement (Kim likes Megadeth). They're also big fans of '90s Chicago indie band Seam, who, they point out, was fronted by Korean-American Sooyoung Park. The feeling from Park is mutual. It was through Park that George Gargan of Damnably, the U.K. label distributing When We Were Together internationally (Electric Muse is Say Sue Me's longtime Korean label), became familiar with the Korean indie scene after booking a tour for Park's band Bitch Magnet. This led him to John Yingling's The World Underground, a documentary series dedicated to covering underground scenes from around the globe. Yingling had recently uploaded a live recording of Say Sue Me playing in a Busan club, Basement, to Bandcamp. Gargan clicked play.
"The name kind of seemed unusual, so I had a listen. You can hear Sumi shout 'Yeah!'—then 'My Problem' kicks in, which is one of their best songs," Gargan explains via email. "I was blown away by the bouncing melody, the switch to double notes on the lead, then Sumi's lyrics.
"There's a lot going on that in part reminded me of the Sarah Records releases I'd bought in my youth," he continues. "But with added crazy guitar skills and full-on surf. A band that could do incredibly catchy indie pop and straight surf was a band we had to release."
Much like the Sarah Records releases Gargan mentions, there is a distinct melancholy burbling beneath Say Sue Me's radiant pop hooks. Where We Were Together, which bravely kicks off with a gentle, downcast six-minute ballad entitled "Let It Begin," is, in part, about their former drummer, Semin Kang, who suffered a fall and remains in a semi-comatose state. Many of the songs touch on his absence, like "B Lover," referencing good times had together in the past or paying homage to the type of pop culture he favored.
Merch for this release:
Compact Disc (CD), Vinyl LP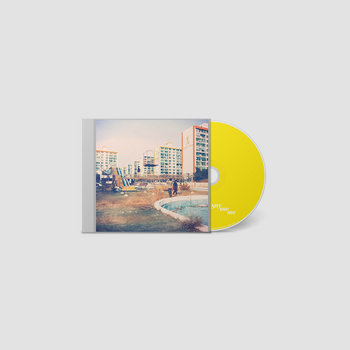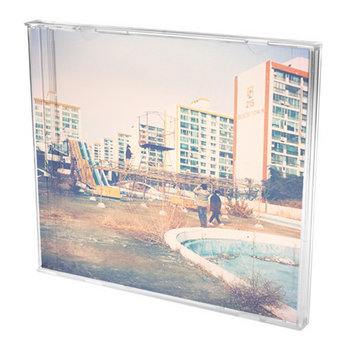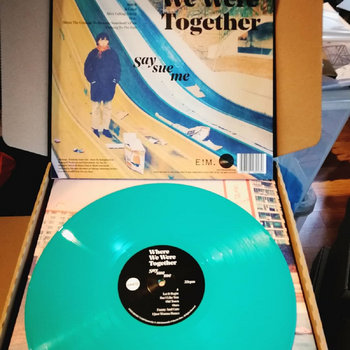 The other shadow falling over the record is that of Busan itself, a place Choi sings about with conflicted emotions on the record's lead single "Old Town": "I just want to leave here / But I want to stay here." The record's cover art is a photo of an unused swimming pool near the band's practice space, the same broken down cityscape that graced the cover of their 2014 debut, We've Sobered Up.
"Busan is the second largest city in Korea, but the infrastructure is really poor," Choi says when asked about the local music scene in Busan. "All the young people go to Seoul or other places, so there's no audiences, but there are so many good musicians."
Though they may indulge in wistful nostalgia in their music, Say Sue Me themselves are upbeat about their own future, so much so that they've all just quit their day jobs to focus on the band.
Merch for this release:
Compact Disc (CD), Vinyl LP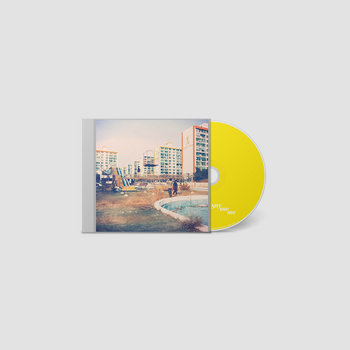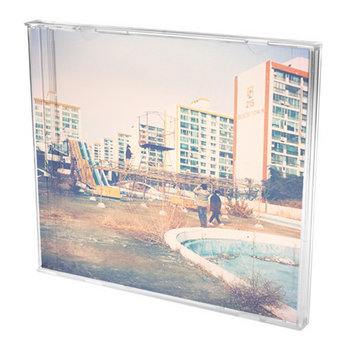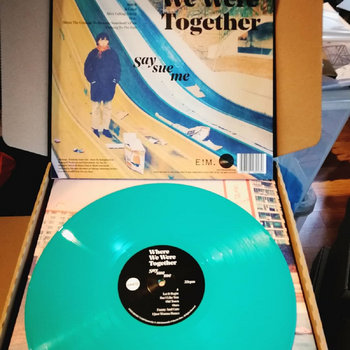 "I just want to keep this band healthy and happy," says Choi. "That's why I like Yo La Tengo. Yo La Tengo have had their band for a long time, and they're always making good music. Even when I'm a grandmother, I want to be in this band."