FEATURES
SassyBlack Pays Homage To The '90s On "New Black Swing"
By Erin Williams · June 29, 2017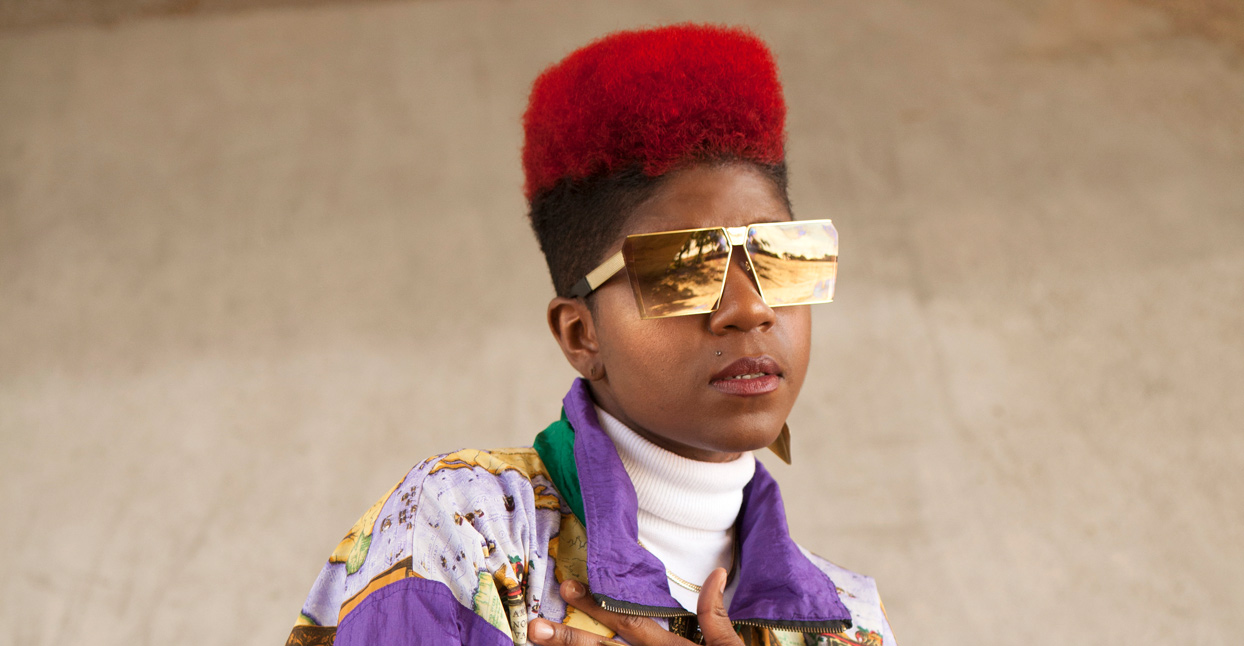 If SassyBlack's previous album, No More Weak Dates, was about tapping into the here and now, then her sophomore record, New Black Swing, goes back to the there and then. "This is a record I've been wanting to make since I was a kid," says the 30-year-old, born Catherine Harris-White. "When you were younger and you were like, 'I love this sound, I wish I could make something like this, I wish I could get my voice across in this manner'—this is one of those projects for me, and it's been a dream of mine to make an R&B, pop, hip-hop-influenced record."
Born in 1986 in Hawaii and raised in Seattle, Washington, SassyBlack was immersed in the trends and sounds of the day—the bold colors, the vibrant clothing style, and the bawdy humor from shows like Martin, Living Single, and In Living Color. "That really inspired me, seeing the different skits and the diversity; it impacted me a lot as a person," she remembers. "I listened to a lot of techno, house, new jack swing, R&B, and jazzier hip-hop with A Tribe Called Quest and Digable Planets. Those were the sounds and that's what makes me feel amazing."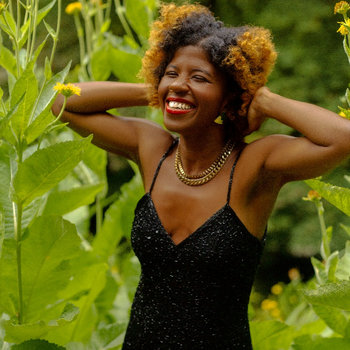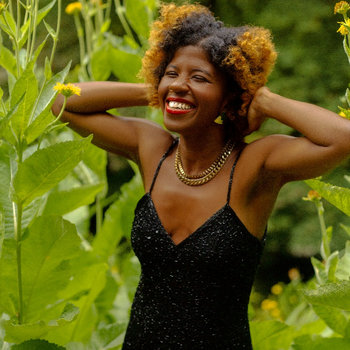 At the top of the list was Michael Jackson's Dangerous, which came out when she was five years old. "There's some indie rock, some inspirational music, and then a touch of indie rock/grunge," she says. "That album was just pivotal for me." Those musical and cultural moments have set the tone for her life in many ways—from the seven years she spent as part of the music duo THEESatisfaction, right down to her own personal style: her flat-top haircut, her collection of fanny packs, her platform shoes.
So it seemed natural for SassyBlack to create this solo project. "I keep telling everyone, 'This is my grown and sexy album.' This album is more romantic. I'm letting my inner R&B diva come out and do her thing," she says. In crafting it, Sassy culled inspiration from the canon of early '90s artists like Guy, Babyface, Tony! Toni! Toné!, and SWV.
"I was intentional about making this record very masculine and feminine," SassyBlack says. "There are times when I'm trying to sound more like Boyz II Men or Ralph Tresvant or Bobby Brown. And then there's going to be more times when I'm trying to sound like Toni Braxton or Brandy or SWV or TLC. I wanted to have both sides of it with that sound."
She even channels her inner rapper on a few tracks, like "What We Gonna Do," which has a smoothly-delivered verse that talks about rockin' worlds and taking control. "I love it," SassyBlack says with a laugh. "It's so empowering to me, but then I'm like, 'Dang, you're gonna know more about me [once you hear it]." She's also fond of the upbeat track "Watching You," which is a fun song about an individual having a crush on a couple. Once you get to the end of it, you might wonder if the lyrics are drawn from real life. "I don't think that's a popular subject as of yet that I know of," the vocalist says. "But it's super catchy and I'm excited that people are probably going to be singing along to it and not understanding what they're singing about first."
The album itself is very intuitive, and digs below the surface in a way that much of the music that inspired it did not. Opening track, "Games," is an attempt to untangle the "what" of a relationship, with a slightly moody chorus that acknowledges, "Time flies when you're having fun / Guess our love is on the run." It's reminiscent of SWV, with a melody that runs smooth and easy. The album becomes more playful as it goes on; the spoken vocals on "I'll Wait For You" is prime material for solo-concert moments in the car.
But the "Sassy" is not lost—desire and passion turn up again and again, especially on "Glitches" and "What We Gonna Do." The rap break on the latter is a clear declaration of Sassy's authority. And as she says on "Watching You," "They call me Sassy…Ms. Black if you're nasty.' Taken in full, the album is more about paying homage than trying to directly re-create sounds.
SassyBlack has also demonstrated her talent in front of the camera, appearing in the now-defunct HBO show Vinyl as soul singer Ruth Brown. "With acting, I think that people see that I'm able to tune in to different parts of myself. My acting side gives people a dose of what my focus looks like," she says. SassyBlack is also a tireless facilitator, DJ, and live act—and, if you've scrolled through her Instagram photos, she's big on the "usies" (group photo "selfies") with Erykah Badu, Janelle Monae, Quincy Jones, Carrie Brownstein, and Issa Rae.
If nothing else, SassyBlack wants people who listen to the record to feel energized. "I want them to feel good," she asserts. "I want them to feel a familiar feeling. I want them to be excited about love, about living and life again. It's an album made from passion and excitement. I want to inspire folks to feel again and feel their emotions in whatever range and feel sensual—and be OK with that."
—Erin Williams