FEATURES
S/\RIN's Apocalyptic Sci-Fi Soundtrack
By Andi Harriman · September 01, 2016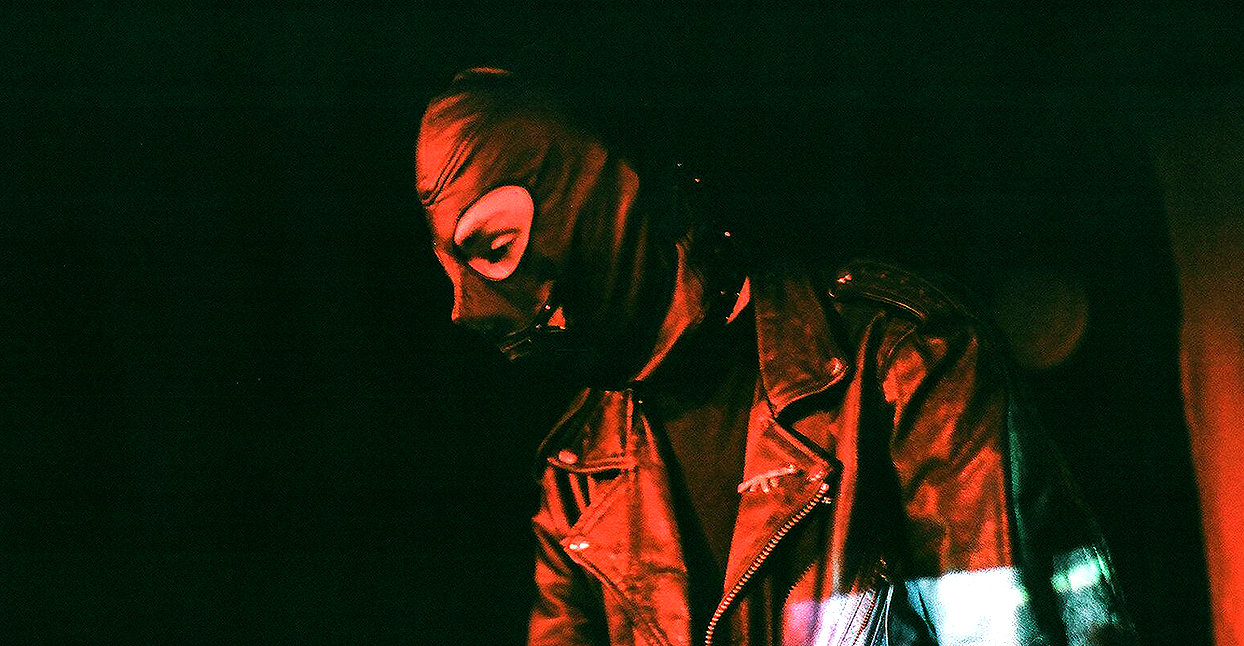 Generally considered a weapon of mass destruction, the odorless and colorless liquid sarin can kill a human in under 10 minutes, causing a death that erupts from within as the body collapses in defeat. The music of Emad Dabiri, a/k/a SΛRIN, may not be quite as deadly, but it's just as severe, full of explosive, militaristic beats and icy synth patterns. It seethes with an urgency and severity that reflects its '80s old school industrial predecessors, while also perfectly suited to the current ominous atmosphere of dark techno dance floors. SΛRIN's work builds a bridge between industrial and techno, a romantic pairing between two parties that have been tiptoeing around one another for decades.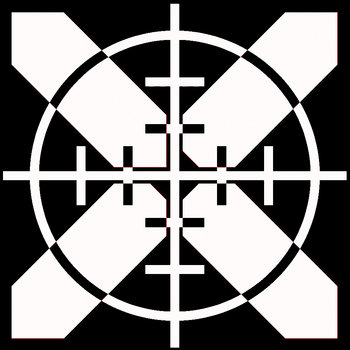 .
00:10 / 00:58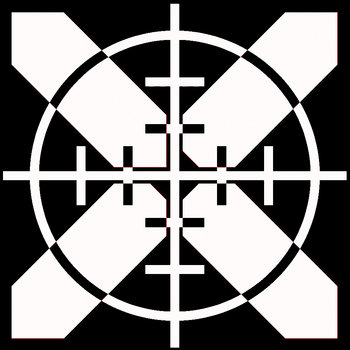 Merch for this release:
Vinyl LP
"SPINE," the first single from SΛRIN's new EP Current Conflict, on the Berlin-based  aufnahme + wiedergabe, is a firing-line-style aural assault. With its forceful, oscillating bass line, violent kicks and, just as importantly, carefully-placed samples, "SPINE" retains the crucial elements of a classic industrial track; the genre is built on the sound of whirring machines, metal clashing against metal, and the menacing sounds of terror. Current Conflict reflects both the temperament of the world and its impending doom—a landscape that often feels like a science fiction storyline.
But war is an autobiographical fact for the Iranian-born Dabiri. His early childhood was fraught with conflict. "I was born in Iran in the middle of a massive and bloody war with Iraq, where something like one million people died. I was fortunate enough that no one in my family was harmed," he says. "I have a few scattered memories that stand out like odd, dreamlike artifacts." These recollections are no less vivid than family picnics or his trips to the Caspian Sea with his grandfather. "I guess I'm obsessed with the history of that conflict, and I also have a fixation on following global conflicts and wars in general—and there are quite a few going on now, unfortunately."
After leaving Iran with his family at the age of 6, Dabiri lived in Toronto before moving to Berlin in 2014. Though Toronto provided Dabiri with the foundation to pursue his music, he knew he had to move overseas to explore his art further. "The depth of the underground electronic scene [in Berlin] is vast," says Dabiri. "There's also a good sense of community and support among the artists and musicians here." The current sounds coming out of Berlin, combined with Dabiri's fixation on battle and warfare, influenced the menacing tone of Current Conflict.
Another factor was a piece of advice that Dabiri received from artist Jubal Brown, who he met in Toronto. Brown told him that his goal, when it came to his audience, should be to "penetrate their skulls." Dabiri achieves this by focusing on the structural skeleton of a track. His minimalist approach to production creates space in the music and between the beats—an element that makes his songs appealing to techno DJs. ("The simplistic side stems from a lack of actual musical knowledge," says Dabiri.)
Dabiri's background is in "visual music"—an audio and video technique that is built from the repetition of video samples—and he still retains the precise and obsessive mentality of a video editor. "A lot of tedious editing goes into the sampling of obscure movies and news clips that become the vocal element in place of lyrics or my own vocals," he says. "I spend a lot of time tweaking every other sound to get it just right. With drum samples, and basically any sound I use, I try to manipulate them to get them a bit darker and weirder than what they were originally."
.
00:10 / 00:58
Merch for this release:
Vinyl LP
S/\RIN. Photo by Oddity
Full of off-kilter, catastrophic sounds and annihilating beats, SΛRIN's sound is very much of the moment. "I think people are sick of this EDM thing, and the happy or minimal techno of the past," says Dabiri, "I think people might also be a bit freaked out by the state of the world and harboring a feeling of futility at what's going on. They might want their dance music to reflect that."
Current Conflict is an unrelenting soundtrack for the dystopian dance floor, and SΛRIN is the aural manifestation of the world's present fears: man versus machine, the uncertainty of the future, and the degradation and destruction of society. The convergence of industrial and techno meet here. As Dabiri puts it, "I think so long as we live in an uncertain world, there will always be an appetite for dark dance music in some form."
—Andi Harriman