FEATURES
On "Gave In Rest," Sarah Davachi Explores Cathedral Music Through An Atheistic Lens
By Jordan Reyes · September 14, 2018
Though she herself is irreligious, Canadian electroacoustic drone musician Sarah Davachi is fascinated by churches—and not just because of their scale, sound, or smell. "I guess I would identify as an atheist," she says, "but I still have this deep interest, even beyond the architectural aspects—tapping into the sense of time and ritual, and feeling how ritual behaviors can be healing when you're in a state of chaos or transition or grasping onto things."
While living in and touring through Europe in the first half of 2017, it became a bit of a running joke—new city, new cathedral to visit; and inhabiting—or imitating—that sacred space became fundamental in creating her new record Gave In Rest, a full-length work of ambient drone that weaves together voice, organ, piano, synthesizer, and more into something at once massive, healing, organic, and meditative.
The all-encompassing ambient would be nothing if not for its instrumental diversity: swathes of organs, synthesizers, piano, woodwinds, and more, all performed by Davachi herself. A collection of expansive drone pieces interwoven with mellotron, harmonium, and a myriad of legendary synths (including the Buchla 100 and the Korg PS-3300), her 2013 debut album The Untuning of the Sky revealed Davachi as a bona fide multi-instrumental marvel, enamored with each and every aspect of compositional craft.
Davachi's love for instruments, in particular, prefigured the music she would become known for. While living in Calgary in her early 20s, the composer worked at a musical instruments museum, where—either before or after her shift, of course—she was free to fiddle around with harpsichords, ondes martenot, clavichords, chamberlins, and "basically any vintage synthesizer you can think of." These experiments, coupled with a precocious love for Baroque music, sparked an interest in "early music"—music from the Renaissance and Medieval periods—which has been a consistent influence on her music. That influence is even more apparent on her newest album, Gave In Rest.
Drone and experimental music have a lot in common with early music, and it was while attending Mills College in Oakland for graduate school that the experimental tradition became a deeper part of Davachi's creative blueprint. "I've always felt that there's a strong connection with modern experimental music and early music," Davachi explains. "I think they share a lot stylistically, theoretically—especially in tuning—and also philosophically. It's a very different thing when you listen to pop music or classical music—they're more normative styles of music with basic structures. Realizing there were connections between experimental music and early music got me more interested in both practices."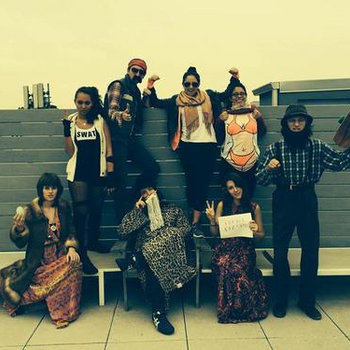 .
00:10 / 00:58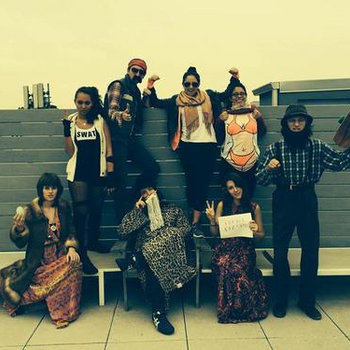 Merch for this release:
Compact Disc (CD), Vinyl LP
Davachi has kept herself quite busy in the five years since The Untuning of the Sky, releasing a dozen or so solo releases on respected independent labels (including Important Records, Students of Decay, and Constellation Tatsu) and touring worldwide. These overseas travels inspired an acute period of European nomadism in the artist, which in turn became the catalyst for her contemplative, largely organic Gave In Rest.
Across several solo European tours, Davachi says, she found peace and inspiration in old, historic churches: "In the summer when I was working on [Gave In Rest], it became more of a necessity to go to these quiet places." It was while indulging in this travel ritual, visiting these churches, that she became interested in "not creating a sacred space, but imitating the sense of space in sacred buildings from a secular perspective—being reflective about the mysticism of the everyday experience." The record sprung form that ethos and viewpoint accordingly.
Ritual and time play a significant role in the heady feel of Gave In Rest, both sonically and conceptually. Consider opener track "Auster," a sparse drone piece named after a minor Roman wind god, which slows recorders down to a syrupy rumble; at eight and a half minutes long, it is the longest track on the album, as well as an omen for the heavy, expansive soundscapes to come. Or "Evensong," titled as if to evoke an evening prayer,  finds Davachi spooling pianos, choir vocals, and creepy effects into a melancholic incantation.
.
00:10 / 00:58
Merch for this release:
Compact Disc (CD), Vinyl LP
The ensuing songs continue to dwell on both the precise and the massive, with piano and vocals darting in and out of an omnipresent haze. They are lush, glacial compositions which—like the most famous churches—straddle the sublime and the beautiful. For a secular album, Gave In Rest sounds nothing short of a miracle.