FEATURES
Sango Mixes Baile Funk and R&B For a Fresh New Sound
By Vance Brinkley · March 23, 2017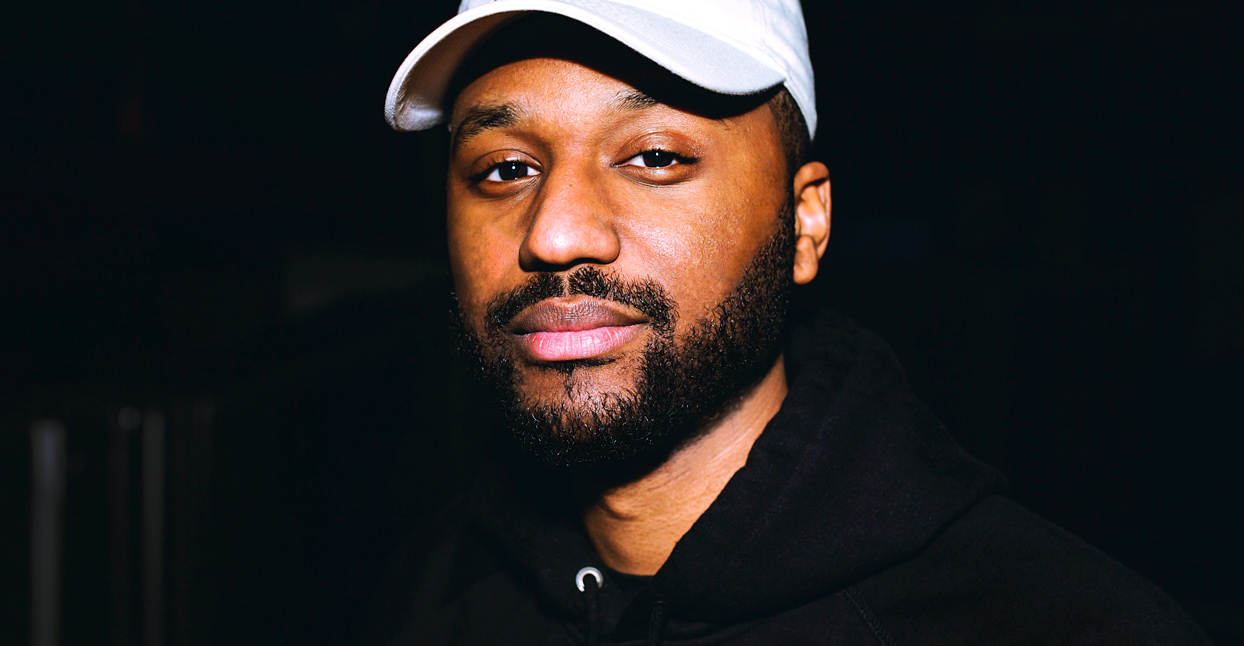 As Sango spun through his set at U Street Music Hall in Northwest D.C., his relatively calm stage demeanor was a sharp contrast to the energy of the crowd that was watching him. The venue was dim, but the stage lights caught silhouettes on the 1,200-square-foot dance floor dancing joyfully to the mix. From "Infinidade" through "Na Hora," the room roared ecstatically at the appearance of every new song.
At first listen, Sango's music sounds like it's plucked directly from a favela in Rio de Janeiro; many of his compositions contain heavy traces of baile funk. But dig a little deeper, and a vast array of influences start working their way to the surface—heavy bass kicks, quick snares, and cleverly-assembled samples of classic R&B tracks. It's territory that was mostly uncharted before Sango started exploring it on Da Rochina. That cross-genre splicing is now a key characteristic of his work.
After seven years of critically-acclaimed projects—including North and Da Rochina 2, as well as work with artists like Bryson Tiller, Tinashe, Kaytranada, and Goldlink—Sango has become one of the most prolific artists of the digital age. His song "SNS" was featured on the Golden Globe-winning show Atlanta. More importantly, he's a staple of the Soulection sound, a musical movement that has captured a massive audience over the last six years by embracing a deep exploration of soul, jazz, and hip-hop, and fusing those genres with a new wave of future beats and electronic dance music. His fresh take on baile funk has inspired other producers to develop their own iterations of his sound. This includes Gravez' flip of "Calabria 2007″ to make "Where We From," Lehvi's use of baile funk to make Pineapple Pool Party (Sango Taught Me), and K-Wash's love for the Seattle producer's catalogue to create an EP comprised of remixes. 
The UHall show was one of Sango's last performances before ending his #ITCO Tour. Before his DJ set in D.C., Sango sat down with us to discuss the tour, his new vocal and instrumental albums, and how he balances work and family.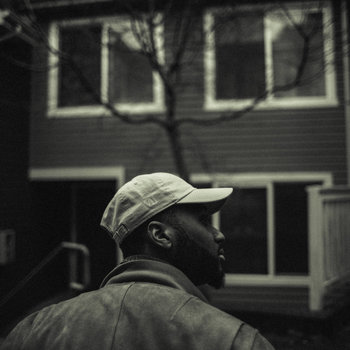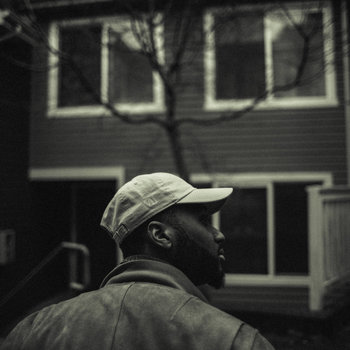 How has the #ITCO Tour been with Monte Booker? You've been traveling everywhere.
It's been dope, man! It's more like a Bandcamp thing, you know. It's more like when you're out with all of your friends who just focus on one thing: music. You make those connections and build friendships. It's like a thing you should do, you know? It's good to tour with people you fuck with.
What is the direction of your new album? Is it going to be inspired by Baile Funk, like the Da Rochina series?
It's gonna be like North, that was an album I dropped in 2013 on Bandcamp. It's gonna have Xavier Omar, Jesse Boykins. There's [also] a guy named Midnight, man. He's from Michigan by way of New York, a real good vocalist. Some other names I can't remember, because I don't want to jinx it.
Tell me about your latest project on Bandcamp, De Mim, Pra Você.
I have an album called De Mim, Pra Você, [and] it means "From Me, To You." It's in-between albums, and it's really different from my other from Da Rochina stuff. It has a real Carnival influence, and [since] Carnival just happened, I was inspired by that.
It seems like you've been doing more reggae music, you produced "Lemon Pon Goose" with Smino.
Yeah, I was inspired by that! I got it going through more of a dancehall wave, but I don't want to do 'Drake dancehall.' I wanna do more Beanie Man dancehall—like '04 or 2005. So I was listening to "Girls Dem Suga" and got inspired by that. I was like 'Man, I gotta make something like this.'
What inspired you to drop this album, along with your extensive catalogue, on Bandcamp?    
One of my personal favorite artists is Sujfan Stevens. He's like 40-something years old and a guitarist, singer and amazing musician as a whole. He's pretty big in the indie world, but he's known to have all of his music on Bandcamp. It's an easy way to listen to someone's music. At other places, man, you feel like you're part of this factory, [but with] Bandcamp, you feel like you're leaving a Wal-Mart to go to Jim's Record Store. You're not rushed, you're on this person's music site, just their music and that's it. It has that flexibility, and it still leaves room for those audio heads [laughs]. They still want all the .wav files; they don't want to just stream, they like, 'Bruh, I want the files so I could play it somewhere.'
What was the idea behind the single "Dance for Blessings"?
Sometimes you have to [try] to get what you want. You've got to move and act while getting it for yourself. That's why God gave you two legs, two hands, two feet, two arms to do what you want to do. So I guess that, technically, when you're dancing, you're giving God the mightiest glory. So just go with your idea, man. Not necessarily dance, but move for your blessings—don't be complacent for your blessings. Don't ever sit down and take your blessings like that. They're out there for you—go get 'em!
How have you been able to create such a consistently diverse sound?
I think it comes with knowing what you want to make, compared to what you think people want to hear. So, when I'm making a song, I know what I'm thinking about getting into. I guess it's like when someone asks you, 'Why do you get paid this amount of money?' You get paid that amount of money because you make those decisions fast. Some people, they just spend a whole year trying to figure out something, because they don't know what direction they want to go. So for my situation, I've been able to make music since I was 12, so I know I can mold many sounds to carry out an idea. I've gotten comfortable enough with myself to know when to experiment and when to give people what they've always been coming for.
How did it feel hearing "SNS" play on Atlanta?
That was tight! They reached out to us, and I think the music supervisor [Jen Malone] is really into internet music. When I saw that, I was like, 'That was random…let's do it!' because that song was sooo low-key. It was underground.
It was crazy how it blended so well with the scene. You hear Waldo's rhymes come in, and then you hear your beat kick in. It goes together so well.
He's [Waldo] one of my favorite people to work with.
That was actually going to be my next question! Are you going to release any new music with Waldo, and will it drop on Bandcamp?
Bandcamp is always going to get those releases, man. Regardless. But I've been giving him space to work. I don't want to saturate myself on his music. I'm more than just a producer, I'm an artist myself and I have a name attached to it. So if I do music with him, it's always going to be "Sango x Waldo."
How has your journey been now that you're a father and husband?
I guess it goes back to timing, man. You got like 20 minutes to do something. You learn how to get these ideas before your baby starts crying or your wife leave to go to the store. So, music usually takes a backseat a lot of the time. But I'm not afraid of that, because I'm not going to forget how to make music. There's no limit, and I'm not afraid I'll forget things. Because if it's in me, it's gonna happen again. So if I forget a melody or chord, and I don't have time to record it or actually sit down and make something, I'm never gonna panic because I know it's gonna pop up again. I had an idea two years ago, never wrote it down, and it came back to me about a month ago. I remember it was from two years ago, and I was like, 'You know what, this sounds familiar, I remember hearing this before.' I don't panic. Just trust your instinct, you know?
You've posted on pictures on Instagram of you Facetiming with your wife and child.
Yep, Facetime during a show.
During a live show!? So you'll just be talking to them during with show with the music going?
Yea, they'll watch.
That's dope.
Not every time; it has to be a night show, and I gotta have room.
What do you want to tackle next? It seems like you're becoming a household name. What do you see for yourself as an artist?    
Since moving back to Seattle, it's been great because I have a great support system out there. I have family and friends. So I want to continue building up Seattle any way I can. The youth there, the scene there, the arts there. So that's what I want to tackle next, just bringing up Seattle. There's so much talent there. Some people feel like they've gotta leave to be successful. It's just like, 'Yo man, you can stay here and work, you don't have to leave at 8 to go [follow] a dream and don't know what it's about.'
—Vance Brinkley