FEATURES
(Sandy) Alex G on Growing Up and Getting (A Little More) Serious
By Jonathan Bernstein · May 10, 2017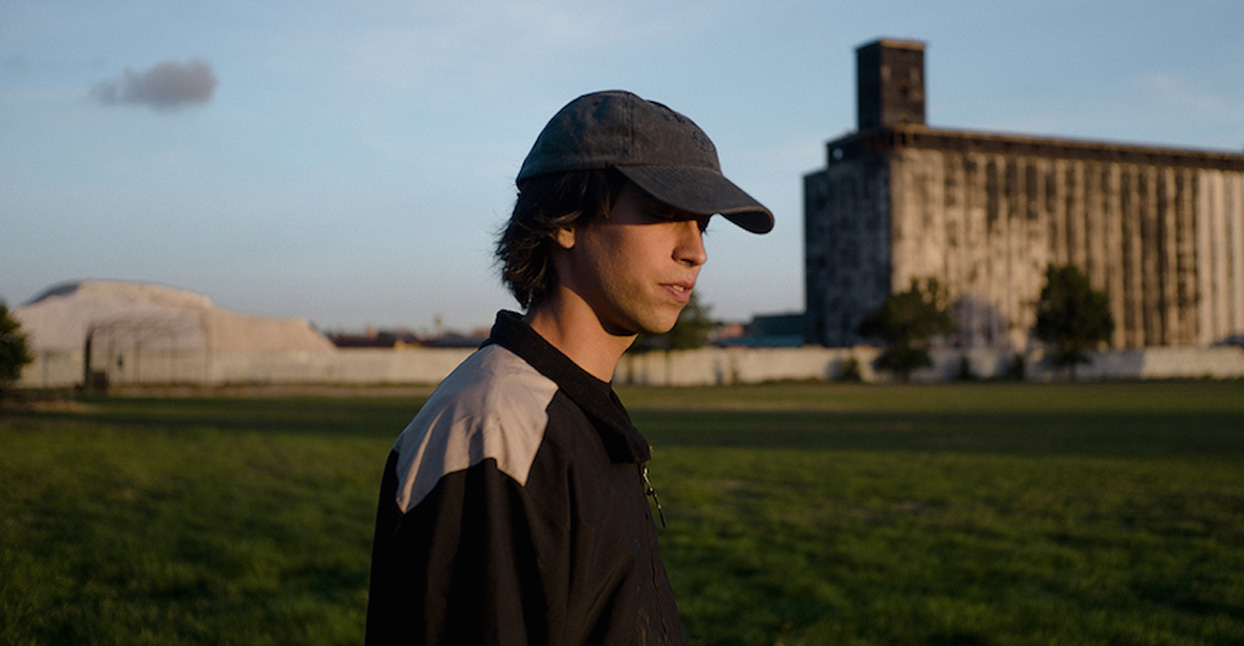 Alex Giannascoli is no longer easily amazed by music. That's neither a good nor bad thing; he sees it as an inevitable part of growing up. It's a radical about-face for the Philly-based Giannascoli, who has spent the past half-decade in the throes of musical creativity as he learned how to write, sing, record, and produce records all on his own. Nowadays, Giannascoli, 24, who now records under the moniker (Sandy) Alex G  is no longer in college, no longer uploading an endless stream of home recordings to the internet, and no longer immediately impressed by the first sound, or riff, or lyric, guitar tone that he comes up with.
"It's harder for me to get excited as I get older," says the singer-songwriter-producer whose new album, Rocket, is a measured statement of an artist negotiating what it means to make music with practiced discipline rather than creative abandon. "It's no longer three chords and then I'm like, 'This sounds amazing.' Now, I go through all my options. I'm just more critical in general."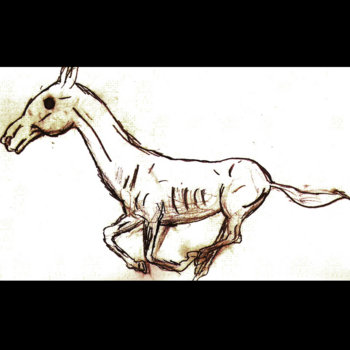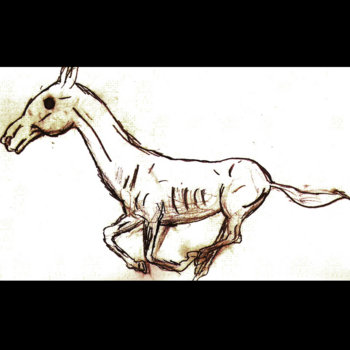 The songs that comprise Rocket, (Sandy) Alex G's second album for Domino Records, represent his most disparate batch to date, a collection that ranges from electronic-experimental ("Horse") to front-porch folk ("Poison Root") to rollicking piano pop ("Proud") to aggressive hardcore ("Brick"). It's an album of extremes: The pop moments are more wholly melodic and the sound experiments are more confrontationally left-of-center than anything Giannascoli has ever released before. That comes from years of honing his home-recording methods, another byproduct of growing up.
"When I was young I'd be bouncing around with ideas and be like, 'Oh, let me mess with this weird shit,' and then, 'Oh, let's mess with this instead,' and then, 'Oh no, let's make it more like this.' I couldn't focus. I was just too excited by everything. Now, I'm more methodical. I have more of an idea at the beginning, and I'm able to follow through on my intention."
By the time (Sandy) Alex G released DSU in 2014, he had already been self-releasing full-length albums on Bandcamp for almost five years. His label debut, DSU, released the month after Giannascoli finished his junior year of college, catapulted the young musician into the realm of 2014's most buzzed-about indie upstarts. National publications began visiting the singer at his "decrepit" college house that he shared with "like, nine people" to profile him. It was weird, it was nerve-wracking, but mostly, for Giannascoli, it was a thrill.
The following year, Giannascoli signed with the indie mainstay Domino Records, home to Blood Orange, Arctic Monkeys, and Real Estate. Today, he's still smitten by the relative luxuries that come with being on an established label. "Dude, you know it's high class when they have the ice like this," he says upon receiving his whiskey with a giant cube of artisanal ice during our interview at a Downtown Brooklyn hotel rooftop bar that Domino has put him up in for the night.
(Sandy) Alex G has been sitting for interviews since, well, before he was of drinking age, and in the ensuing years, he's figured out how to get used to speaking about his music. "Bullshitting" is what he calls it: "It's part of getting older, shooting the shit." But for Giannascoli, there's still something inherently nerve-wracking, unnatural, even, about trying to explain his art to strangers.
"Unless the person who made it is your best buddy, you can only hurt a song by knowing everything about it," he says. "It kills the mystery, and then there's no magic. You just learn like, 'Oh, you recorded the song in the studio and then you went out to dinner afterwards, like some normal-ass dude.'"
Giannascoli's philosophy on interviews extends not just to his own work but also to his relationship to music as a fan. Artist interviews bum him out so much that when he's obsessed with a particular new band, or album, or song, and he needs to get the music out of his head and "stop liking it so much," he'll go online and read interviews about how that music was made.
"If something is so good that it intimidates me, then I'll dig through the internet and find something revealing, something to destroy the mystery," he says. "That's what I'm doing right now, destroying myself like that."
One of the main differences on Rocket is that Giannascoli finally recruited more outside help from close friends and collaborators. The rootsy violin of Molly Germer helps define the album's country/folk moments on songs like "Powerful Man" and "Bobby," while touring band members like bassist John Heywood and guitarist Sam Acchione provide solos on "Country."
"It was a new thing because I never do that," Giannascoli says of collaborating extensively with other musicians. "It was a relatively big thing on this record. I'm reluctant to say that because I want to feel like everything's mine, like I did that all, but to be honest, it was a big thing."
Working with other musicians was part of a larger spirit of shaking up the routine on (Sandy) Alex G's staggering eighth full-length album. "I was just tired of doing the same thing," he says. "When I would record previous albums, there'd be a method to it. I'd be like, 'This song needs drums, that needs guitar, that needs this.' I think those same sounds, and that same feel, are starting to get old."
—Jonathan Bernstein