FEATURES
Dublin Producer Sal Dulu Soundtracks Dreams on "Xompulse"
By Phillip Mlynar · February 26, 2021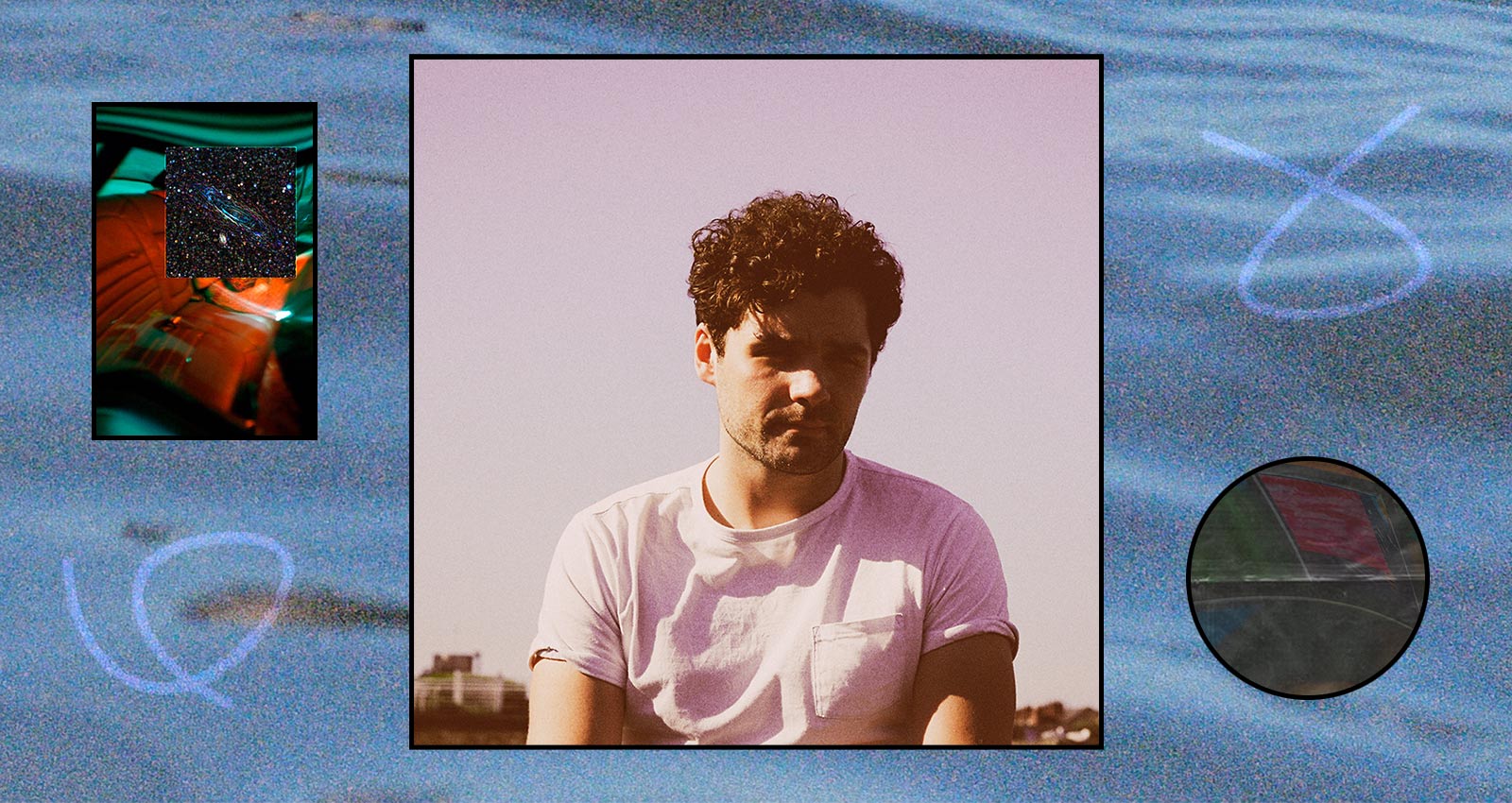 "Lately I can't remember my dreams, but all last week I was having what is called hypnopompic hallucinations," says Sal Dulu, a Dublin-based producer and musician whose debut album, Xompulse, weaves together downbeat hip-hop and ambient electronica to conjure the hazy liminal state between consciousness and sleep. "I was waking up in the middle of the night in a sort of zombified half-dream state, where I was imagining that someone was in my room watching me. It kept happening every night, and I would run out of my room in a panic and eventually realize I was hallucinating."
The concept behind Xompulse, Dulu explains, is to create "a nostalgic dreamscape that is influenced by memory." The project reflects a period in his life where he felt unsettled, having moved between London, Berlin, and Dublin over the course of a year. The album's title is a word Dulu invented while he was "a bit dejected" and found himself improvising on the piano for 20 minutes. "When the song was done I felt a relief," he says. "So the album title describes the transition from not feeling good in myself to feeling that I have a purpose, because I have music."
Merch for this release:
Vinyl LP
Dulu's first musical steps were inspired by hearing his cousins performing songs; eventually, they taught him how to play the guitar. The Smashing Pumpkins' 1993 album Siamese Dream became an early obsession, before he moved on to digging into the catalogs of The Beatles, The Doors, Bob Dylan, and The Velvet Underground. After writing a few rock songs and playing with local bands, Dulu developed an interest in more electronic-based production techniques after hearing Radiohead's Kid A and Amnesiac.
Xompulse combines all of those influences: wistful guitar and pensive piano float through the album, often cushioned by fuzzy bass tones and ripples of ambient static. The album blends subtle musicality with hip-hop-inspired drum patterns, a decision Dulu made after he finished recording the first two songs. The stripped-down title track is carried by somnolent piano notes, while closing cut "Buzzcut" is based around elegant and bittersweet strings underlaid with bursts of intricate percussion. After playing them back, Dulu realized he wanted to "expand on the minimalist ambient approach of 'Xompulse' as well as the hip-hop electronics of 'Buzzcut' and create a fusion of both styles that worked together in an album."
"Buzzcut" is one of a three songs on the album that feature guest vocals from MCs. StaHHr helms that song, while Mutant Academy members Fly Anakin and Koncept Jack$on appear on "Zumo" and "B," respectively. Their voices feel like cameos from characters passing in and out of dreams, somehow both strange and familiar.
Dulu originally contacted staHHr after hearing her guest appearances on a few MF DOOM songs. "I liked that Dulu had actually listened to my music previously and sent me something in the style of that," staHHr says. The original beat Dulu sent her for "Buzzcut" was eventually remixed and changed from "more of a '90s hip-hop style" to "a more experimental jazz beat."
Merch for this release:
Vinyl LP
On "B," Koncept Jack$son rhymes over a sonic backdrop that includes slivers of ethereal-sounding voices that weave in and out of the mix. "I love the space on Sal Dulu's beats," Jack$son says. "I'm a bar-heavy MC, we love space. The feeling I instantly got when I heard [the beat] was definitely original and unique, which I always look for—it just sounded like its own world, like a parallel universe where shit is just slightly—but noticeably—different."
That parallel world owes much to the album's origins in the subconscious. Dulu says that recently he, "woke up and thought that there were knives falling from the ceiling, so I was running around my room trying to dodge the knives from falling on me." While the vision might sound ridiculous, Dulu says it was also quite terrifying. "Dreaming is a way for your mind to emotionally heal and problem solve without the constraints of logic and reality," Dulu says. "Your mind is more flexible to come up with abstract ways of solving problems when you are dreaming."