FEATURES
On "Stars Have Eyes," Saint Abdullah Assess Political and Cultural Strife
By Antonio Poscic · April 11, 2018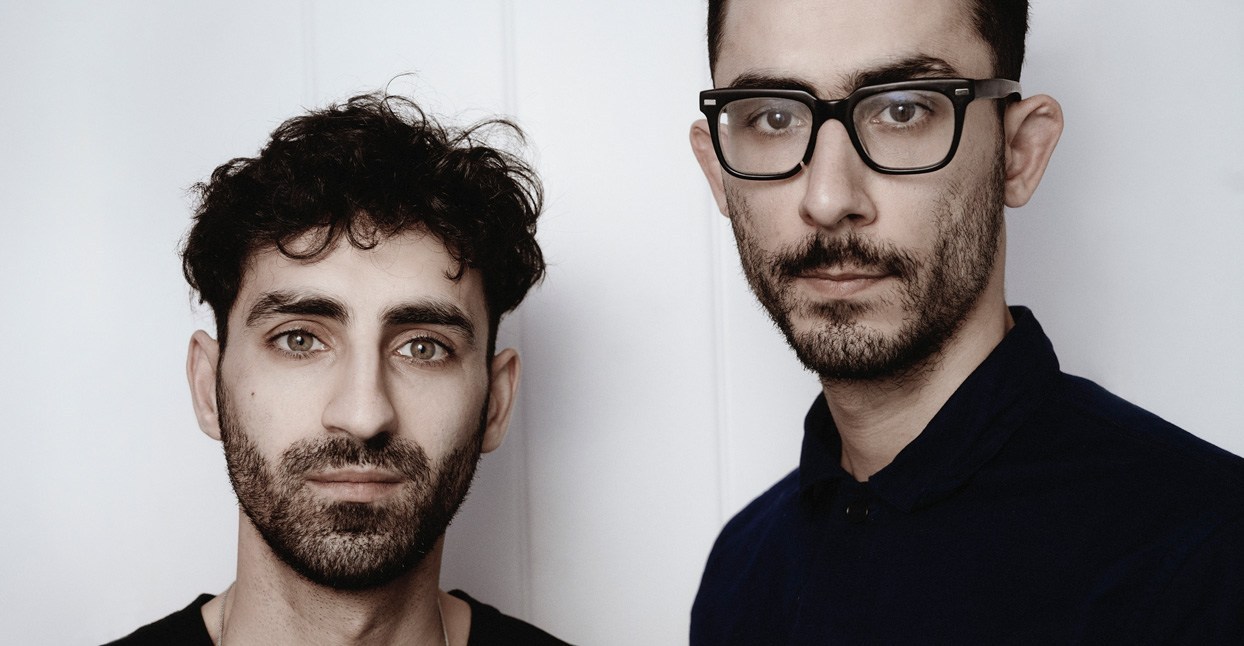 In a political and cultural era of rising distrust and threats of imminent conflict, the existence of Saint Abdullah feels essential. The duo, comprised of Iranian-born, Western-raised brothers Mohammad and Mehdi Mehrabani-Yeganeh, was formed out of frustration, "not necessarily between the West and Islam," the siblings say from their home in Brooklyn, New York, "but with the broader state of affairs, and the implications on human beings. Our take on it happens to be rooted in an Iranian or Middle Eastern context set against a broadly Western upbringing. That's what we know and where we are most vulnerable."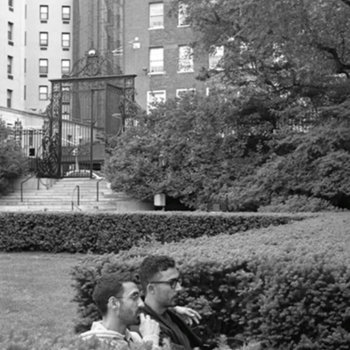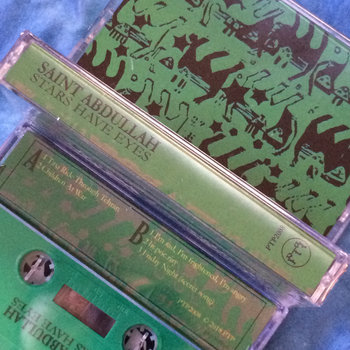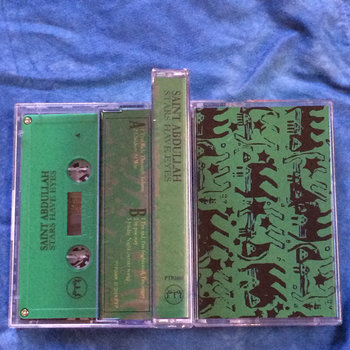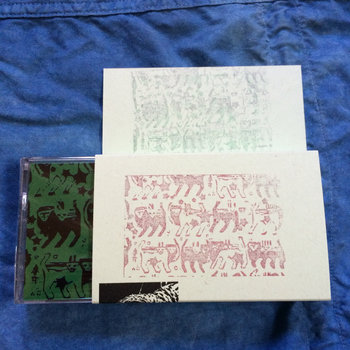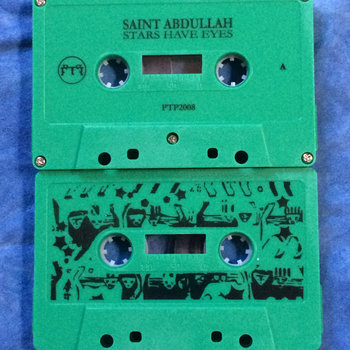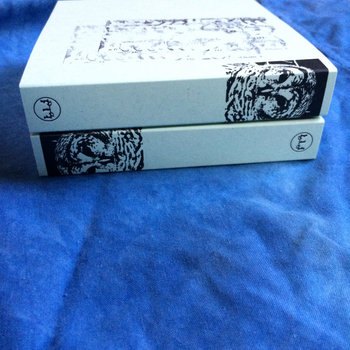 .
00:10 / 00:58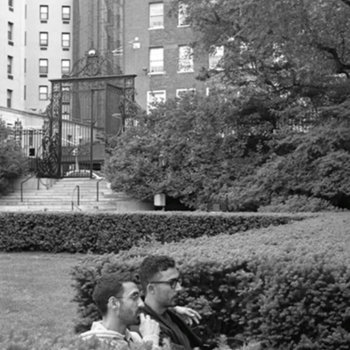 Merch for this release:
Cassette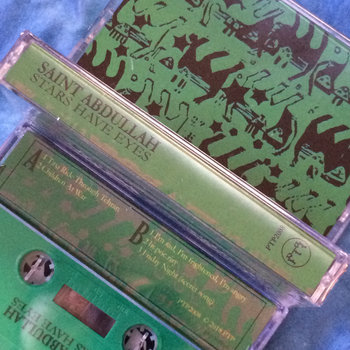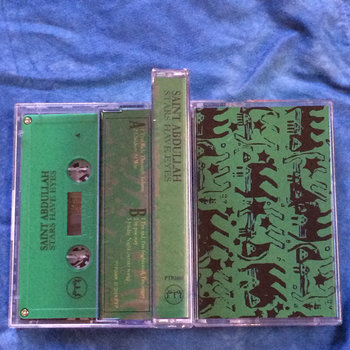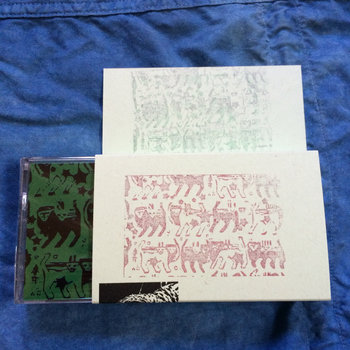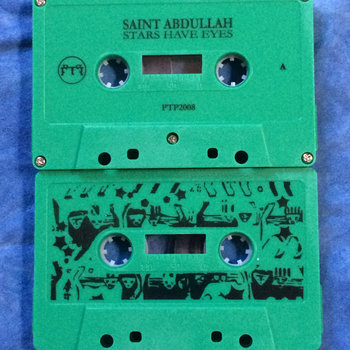 Saint Abdullah's music blends minimal dub and ambient music with layers of abstract noise, Shia Muslim orations, field recordings from the streets of Tehran, and news clips. It is at once Western and Eastern, while belonging to no one and everyone. "It was about an articulation of a perspective, emotion, and dialogue using sound as its foundation," they explain, insisting that they be cited as a collective entity. "Feelings that we might otherwise have been too scared to share were fused into sounds that we simply enjoyed creating. Sound just felt most natural as a starting point."
In turn, "I'm Sad, I'm Frightened, I'm Angry," from their excellent sophomore album Stars Have Eyes, is a clear example of this. It's a claustrophobic, "very fatigued, almost desperate, and defeated track," where a lone vocal line gets crushed into pulp before re-emerging. "We had had a fight that night," they say of the song's origin, "so those words are as much about our own personal struggles, as brothers, creative partners, and family, as they are speaking to a broader sentiment existing as a Muslim in the West."
Anger is often a powerful catalyst for the brothers, usually in response to from the West's reactions to the Middle East and growing sense of institutional Islamophobia. "The expression of what that does to you—the weight of what that makes you feel," they say, discussing Donald Trump's immigration ban, "matched head-to-head with a lifetime of shared, personal experiences." And for Saint Abdullah, a loss of freedom of movement symbolizes a loss of humanity. "Movement is critical to connecting the dots. There's no amount of articles one can read that can replace walking down a street in a town—any town, anywhere. Maybe that's why we're so attracted to live and street recordings—in how humanity bellows in its element."
The album cut "Taxi Ride Through Tehran" reflects this idea. It's an introspective piece that combines hard beats, the rhythmic pattern of industrial noises, and calmingly familiar sounds of urban life: tuneful invocations of Shia vocalists, the rumble of motor vehicles, and the dissonance of people chatting. While Mehdi and Mohammad humbly reject comparisons to the transportive works of Iranian cineastes Jafar Panahi (Taxi) and Abbas Kiarostami (Taste of Cherry), they still note "[…] we are inspired by their works, and the freedom in their expression. The obsession with the ordinary, daily life, and slowness—gazing into Tehran through a peephole."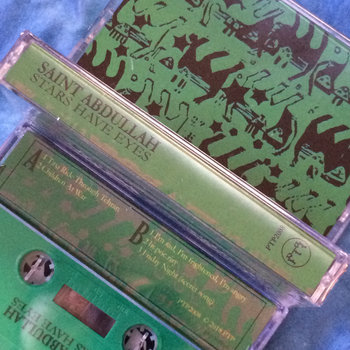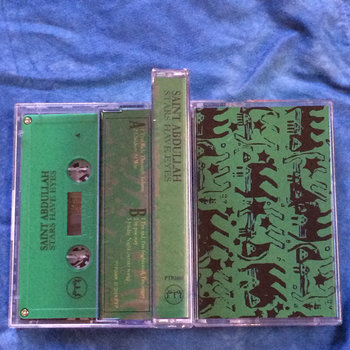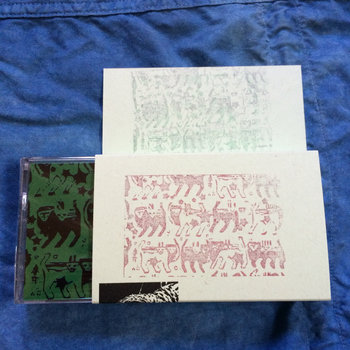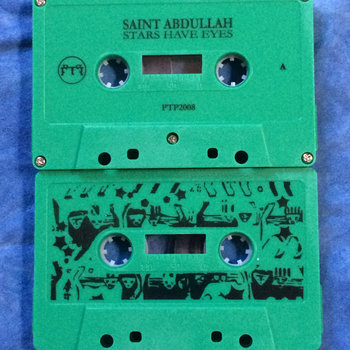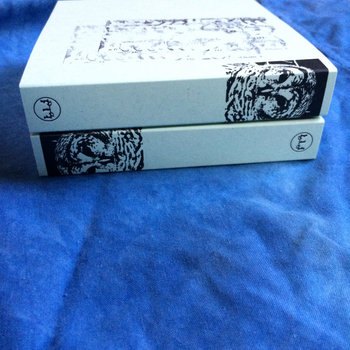 .
00:10 / 00:58
Merch for this release:
Cassette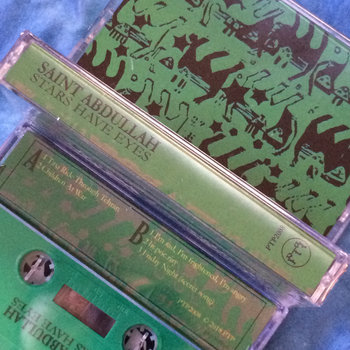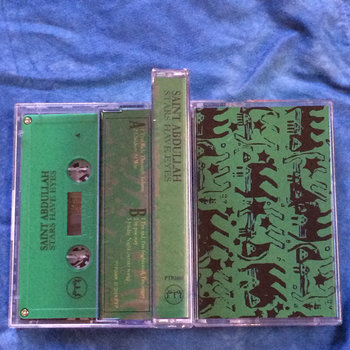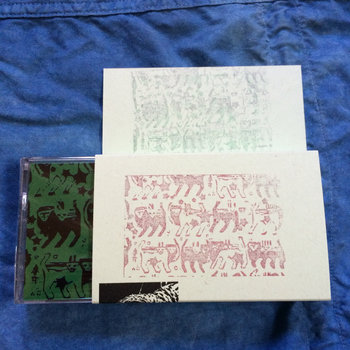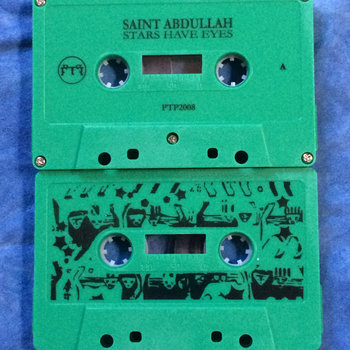 But it is indignation that overflows on "hy.poc.risy," the album's centerpiece. Distorted Shia chants are replaced with children singing and clapping in fervent rhythm, only to be abruptly stopped by ominous sound bites of politicians and news anchors discussing the 1988 Halabja chemical attack in Kurdistan. Vivid descriptions of destruction and death are left in a vacuum, unaccompanied by beats or effects, making for one of the most powerful moments on the album.
Moments like these are a departure from the urgent, aggressive clatter of their previous record The Sounds of Evil – Vol. 1. In comparison, Stars Have Eyes is expansive, full of grief. "Anger has many colors, and tones, and moments. It's also not stable, and is bound to transform. After Sounds of Evil, we were tired, both mentally and physically," they explain. "We were also inspired by guys like Sahba Sizdahkhani, a wonderful santoor player living in Calito, who gave us the courage to experiment more with sounds, structure, and improvisation."
Even if the closing "Friday Nights (SECRET SONG)" might pass as a club banger, the brothers aren't interested in making dance music: "If you're going to create art, and if it's going to have a place in the world, then it should matter in the context of perhaps standing up and fighting for something. In a very real way. Today. Now."
Inspired by the memory of their grandmother and "with the belief that someone is watching over you and you ought to do good for the world," Mohammad and Mehdi look ahead with optimism, even as the world seems locked on a path of regression. "Those are the inevitable ebbs and flows of politics," they muse. "One narrative, it's powerful. But that doesn't leave you powerless or hopeless. We're full of hope because we get to have a say. Maybe then one day we'll make happy music."
-Antonio Poscic