FEATURES
Sabatta's Misfit Punk is Built on a Deep Groove
By Stephanie Phillips · June 07, 2018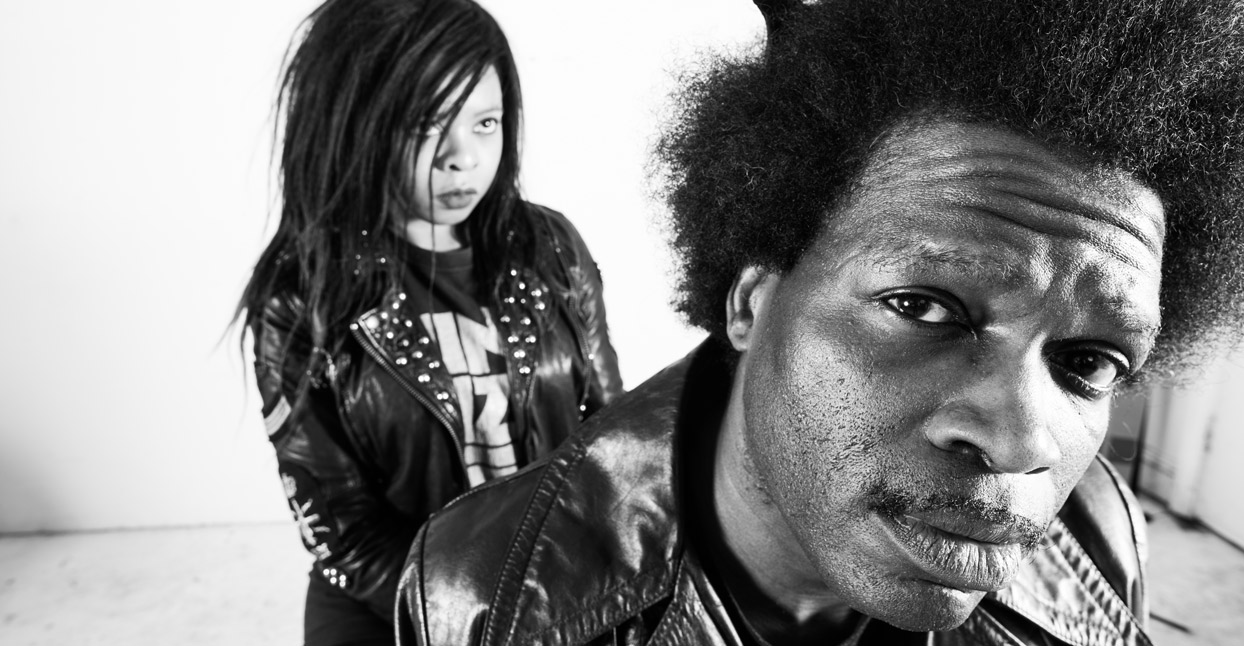 South London band Sabatta don't like genre tags. They also don't like rules and they especially hate fitting in. After finding themselves on the receiving end of a few white gig-goers' limited understanding of punk and who can play it, bassist Debbie Dee coined a catchphrase based on a popular British home decoration brand.
.
00:10 / 00:58
"We're the opposite of Ronseal, we don't do what it says on the tin. Many people see us and say, 'I really wasn't expecting that, I was expecting you to be doing jazz or reggae,'" says Dee. The feeling of dismissal that comes with these interactions is a reality for many black punk bands. The hurt is double-edged for Sabatta, who pride themselves on their unpredictable sound. Along with Dee, guitarist Yinka Oyewole can play scuzzy, stoner punk one moment, and horn-laden '70s funk extravaganzas the next, all of them fused together by Oyewole's primal screams. Think James Brown getting high with Dead Kennedys, with Living Colour popping along for the ride.
On their 2015 debut, The Middle of the Night, the group restrained their love for raucous punk in favor of laid-back funk, as heard on the fuzzed-out desert rock of "Go And Be Damned." Oyewole admitted that he missed the "heavy" in the songs, as he calls it, so when Dee joined in 2016, Sabatta brought back the heavy, resulting in their new album Misfit Music.
On the aptly-titled second album, the band pay homage to their punk idols Bad Brains and The Clash. On the '00s indie rock-inspired opener "Rock Star Shit," Oyewole delves into the misconceptions of being in a band, singing about having to "take the bus at a quarter to eight, to the Morrisons reduced aisle but it's too late." Lead single "Scream of Consciousness" starts out as a slow burner then breaks out into full throttle, soulful wailing.
In their songwriting, Oyewole and Dee always come back to one essential element: the groove. "Sometimes when I hear raw guitar music, the groove is lost. I like to hear groove," says Oyewole. "It's almost like between the members of Sabatta, groove is what links us. Groove is an innate substance in each of us, and we thrive on that," says Dee.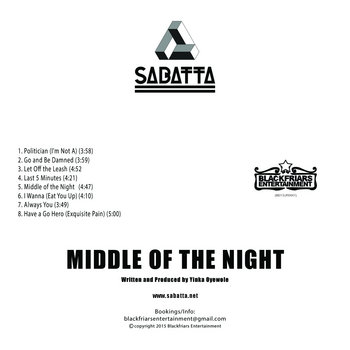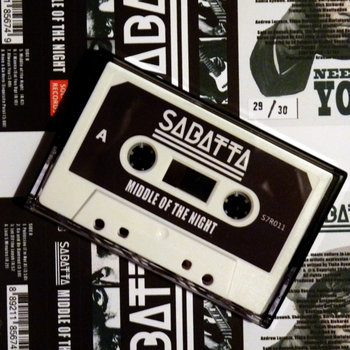 .
00:10 / 00:58
Merch for this release:
Compact Disc (CD), Cassette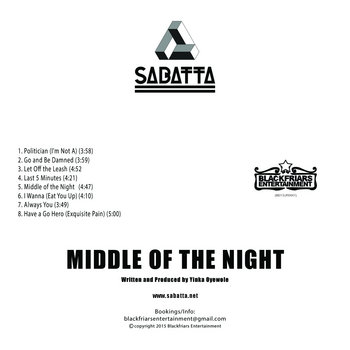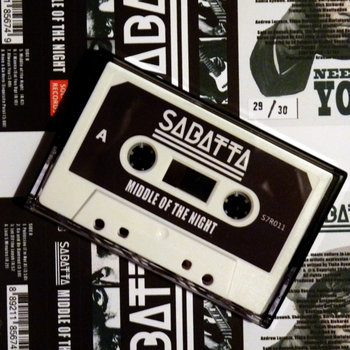 The band have a unique connection due to their similar childhoods. Oyewole and Dee grew up in Essex, a majority white, working-class county in southeast England. They only met after they both moved to London, and shared stories from their time living in hostile areas for black people. Dee lived near a pub that held the local meetings for the BNP, a far-right, fascist political party. Oyewole's experience brought back memories of the openly racist Britain of the '70s. "At one point, there was a swastika drawn on my house when I was seven," he says softly. "It wasn't all good, but you get through it."
The underlying racism of their childhood stayed with the band, but it didn't define them, and they launched themselves full-force into London's sprawling punk scenes. The group have played with bands like riot grrrl darlings Skinny Girl Diet and post-punk aficionados Trash Kit. Playing with so many different bands has shown Sabatta the ways that gentrification is changing the city—to the detriment of the musicians living there. Reflecting on the recent closure of a community art space, Dee says, "It's not only the venues that are closing down, people's ways of life are being affected."
The band have also become a staple on the growing international black punk scene, making appearances at London's Decolonise Fest, Punx of Color Fest in New York, and Afropunk Fest in Brooklyn. On their travels between the U.S. and the U.K., the group claim that although the Stateside black punk scene is bigger, they're excited about the work going on in their home country. "There are things happening in the States but at an organic, grassroots level; I think there's more of that happening here now," says Oyewole.
The band light up when they talk about the impact of these festivals on people of color, but are frustrated the U.K. mainstream don't pay attention to black punk bands, despite the genre-pushing art being created by them. "You are pushing the culture forward and pushing the boundaries back. People are seeing you as the benchmark and that's what we deserve," says Oyewole.
He continues: "People have to look at us and realize this is what it is and we're the archetypes…"
He pauses for a second, long enough for Dee to finish his thought, "…And grant the respect where it's due."