FEATURES
Meet the Other Duo Behind Run the Jewels
By Phillip Mlynar · January 16, 2017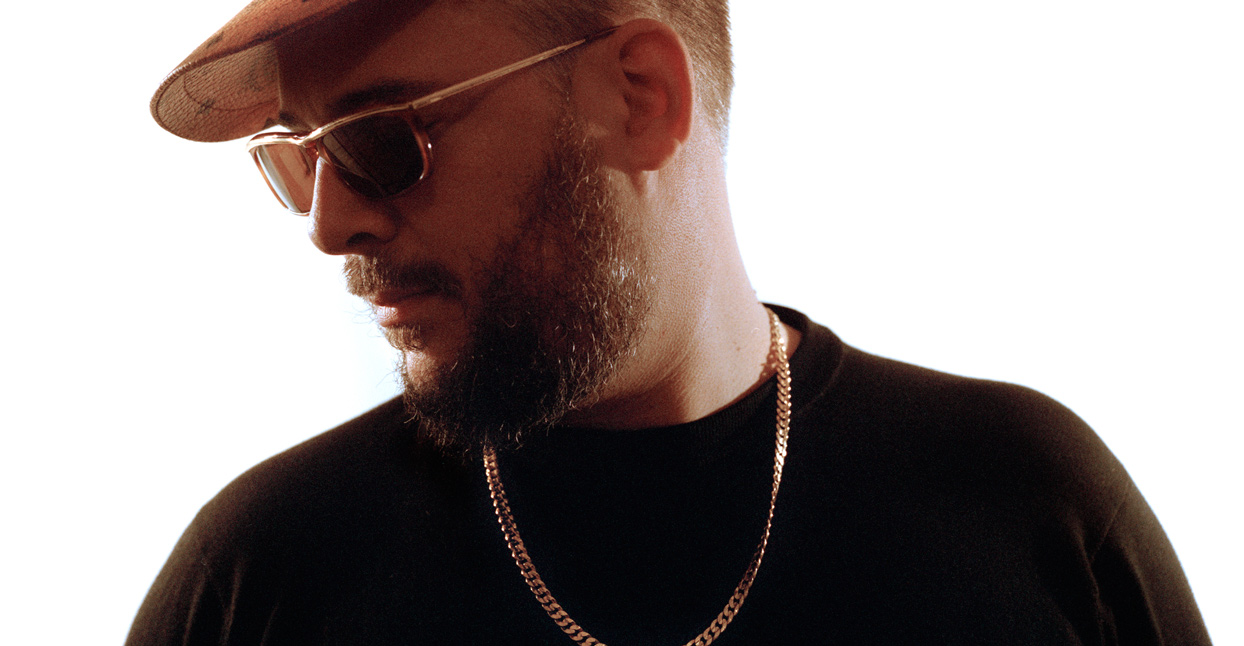 At its core, Run The Jewels is a tag-team hip-hop duo comprised of the Brooklyn-raised rapper and producer EL-P and Atlanta's firebrand spitter Killer Mike. But as each album release has been rolled out, the Run The Jewels phenomenon has blossomed into something of an ensemble movement, with a deep cast of guests and supporting artists adding to the texture of each project. (2014's sophomore outing even featured a salacious trombonist perking up the mix on "Jeopardy.")
Chief among the Run The Jewels cohorts are Little Shalimar and Wilder Zoby, two multi-instrumentalist brothers who've contributed to every RTJ album to date, and have been promoted to co-producer status for the entirety of the recently-released Run The Jewels 3. We spoke to them about their long-running relationship and friendship with EL-P, what goes down during a Run The Jewels studio session, and revisit some of their solo projects.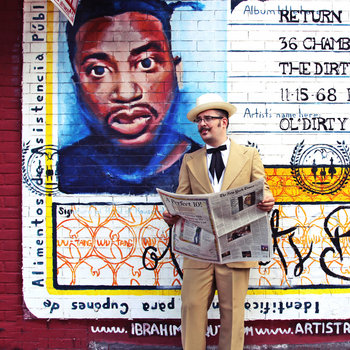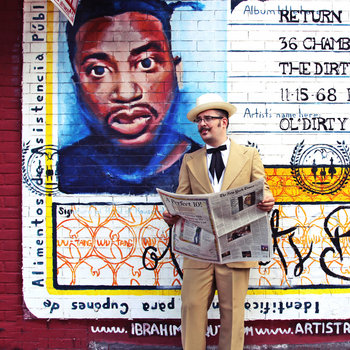 How did both of you end up meeting and working with EL-P?
Wilder Zoby: I'm a partner in a bar in New York called Max Fish, where I was also a bartender for many years, which is how I know El. He's a long-time customer, and I was a long-time customer of this bar before I started working there. I had a band with my brother at the time, Chin Chin, and while I was working there one day a mutual friend said, "Hey, you two should talk—he's a really good keyboardist and you're making a new record."
This was when El had I'll Sleep When You're Dead coming out, and I knew who he was 'cause I had bought [Company Flow's] Funcrusher Plus while I was in high school. He said, "I need some fuckin' spacey-ass synth sounds. Will you come over?"
When I got to El's house, he had just started working with this DJ named Mr. Dibbs [https://mrdibbs.bandcamp.com/ ] and they were shooting videos on their phones when I showed up. I set my Moog synth up and El was like, 'I just want to hear space. What would fuckin' space sound like? I wanna hear somebody falling through space.' Honestly, I think the first try I did he was like, 'Exactly, that's it.' That was 11 years ago and now it would be harder for us to be any closer.
Little Shalimar: El heard the Chin Chin record and we'd only released it in Europe, so El and Definitive Jux wanted to put it out in the States. We got to know each other through that process. Then El started having me play some guitar and some keys as he was recording—at that point, they were just amorphous recordings, he didn't know what the next record was going to be.
When it came time to make [EL-P's] Cancer 4 Cure, he asked me to basically come and help him make that album. That was the first time we started going upstate New York to the studio and we banged out Cancer 4 Cure. That was the first time I really worked with him in a co-producer capacity and I've done everything with him since then.
Were you around when Run The Jewels was born?
Little Shalimar: Yeah, we were on the Cancer 4 Cure and [Killer Mike's] R.A.P. Music tour—they came out within a couple of weeks of each other—and on that tour everybody vibed so well it made sense to try and do something with El and Mike, and that's where Run The Jewels was born. I was on board with the very first sessions of Run The Jewels, and we basically started locking in and making tracks that would end up being Run The Jewels 1 and Run The Jewels 2.
What do you remember about those Run The Jewels sessions upstate?
Little Shalimar: A lot of mushrooms, a lot of weed… It's funny, I'm an avid NPR listener, and the other day there was this talk thing and the bumper was the instrumental from "Twin Hype Back" off Run The Jewels 1, and it came on and I was like, 'What is this? This is dope! What is this?' Then it got to the chorus and I was like, 'Oh, right, that's me playing a lot of the hook, I remember playing that!'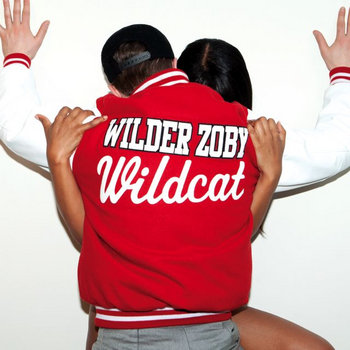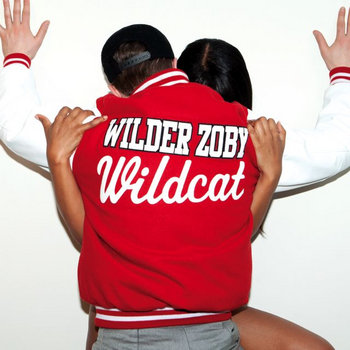 What's EL-P like to work with in the studio?
Little Shalimar: El has a really unusual work method—it's very different to the way I've worked previously. It's more of a collage and editing-based pastiche composition method so that things wind up in different places. Something you made for this beat may wind up in this beat. Mostly, it's throwing a bunch of shit at the canvas and seeing what sticks. I remember mostly harmonious sessions—we'll get into it sometimes if someone's got a really strong opinion on how something should be—but mostly I just remember staying up really late, eating a bunch of mushrooms and just making cool shit.
Wilder Zoby: At this point we've done it so much it's kinda like a no-brainer. El and I have a rapport with each other. Basically, El and my brother and I are really good friends and we hang out and make music. At this point, the three of us just know how to work tougher. On Run The Jewels 3 I packed up my bags and moved into El's house for a year and co-produced the entire record.
Can you break down what co-producing involves on a project like Run The Jewels?
Wilder Zoby: Well, for something like "All Due Respect," the song with Travis Barker, the way that credit came about is I was playing drums in the studio and they recorded me. That was the foundation of that beat, and then I think they ultimately had Travis come in and replay the drums that I had done. That was something my brother and El really put toughener, but it was like, "Oh, shit, that song would not have been made if not for Wilder's drums."
It's a case-by-case situation. On Killer Mike's R.A.P. Music there's this song "Willie Burke Sherwood," and that's almost 90% of a song I'd made on my own. El heard it and was like, "Hey, can I chop it up for Mike?" He put some drums on it and did some other shit to it, but the majority of the keys and basslines were things I'd made on my own in my house.
Little Shalimar: Being a co-producer kinda happens organically. El really has his own sound he's been developing for so long, and he's really intent on maintaining and keeping his fingers in it at all points. We could be hanging out and El chops a sample, and then we'll have a discussion about what kind of drums should be there. Or it could be contributing to the drum programming or going and playing live drums. It's really just collaborative producing, essentially.
Production and composition, classically, were two different things, but in the hip-hop world, production really means composition as well. So it generally means you co-compose, or you've written parts for it, like maybe come up with the harmony for the song or the melody that happens in the chorus.
I've never really worked by committee this way before—especially with Wilder there—but at the end of the day, with these records, El decides what the final product is. He has veto power on it.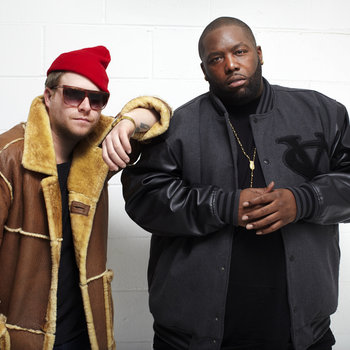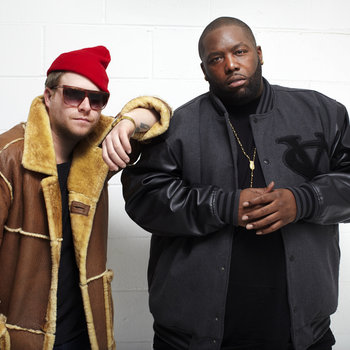 How have you seen the Run The Jewels sound evolve from album to album?
Wilder Zoby: To me, there's a progression in all three of these records, cumulatively. There's an ascension in the sonic-ness of it and the lyric writing and their rhythms and the flows they kick. To me, I can hear a natural ascension, like it's moving upward in a new direction and touching on unchartered territory. I'm a Miles Davis baby, my biggest musical influence is Miles. He was very much about not going backwards, but doing new things, not repeating yourself, trying to push the envelope. I take a big cue from that artistically. I think with Run The Jewels there's an attitude about it and a swag to it. I think the envelope gets pushed on this new one and we go to places we haven't been before.
Beyond Run The Jewels, you've both released solo projects. How did Little Shalimar's Rubble Kings soundtrack come about? 
Little Shalimar: I scored that film, and I've known the director [Shan Nicolson] for a number of years—we used to DJ together, and he was a hip-hop producer back in the day—so we knew each other through musical circles. Then, he moved into film. He'd gotten to the point where he had a finished cut of the film, but the budget to clear the music would have been astronomical. He saw another film I'd scored and asked me if I'd be willing to come in as a composer for Rubble Kings. Once I'd scored the film, I thought it would be a really cool idea to make a soundtrack album out of the music. We decided it might be a cool idea to have me sample myself and my own score and put rappers on it.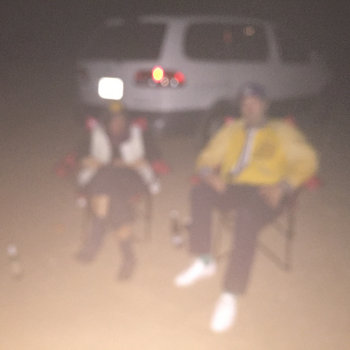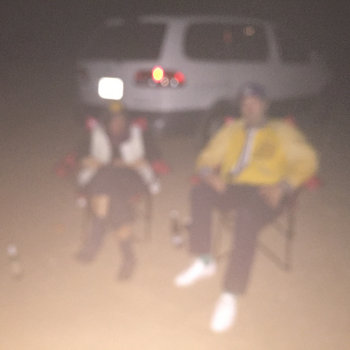 What about Wilder's instrumental Music To Clean To project?
Wilder Zoby: That's me getting to work with a humungous musical hero of mine, Tara Jane O'Neil, who had a very seminal rock band called Rodan in the early '90s. She and I became good friends, and one day it was just, 'Come over and let's do some stuff.' I love making weird, trippy, synth mood music. I don't even know if I've played that for El, but that's something that he'd love and he'd want to sample it!
And how about Wilder's Wildcat EP from 2013, which was also produced by EL-P?
Wilder Zoby: At the time, I wanted to get away from New York and bartending and spend a month not having to worry about my shit and just make some music and not be distracted. I was feeling a little bit jammed up at Max Fish and so me, my brother, El and my dad all took a vacation together. As we were on our way back home from the airport, I said to my dad, 'Hey, I could really use some alone time to work on some music back home in Kentucky.' El was like, 'I wanna come too.' Wildcat came about when El came to Kentucky with me for a month and holed up in my dad's house and the two of us made those songs.
—Philip Mlynar