FEATURES
Forty Years Into His Career, Rubén Blades is Still Building Bridges & Inspiring Change
By Andy Thomas · July 03, 2018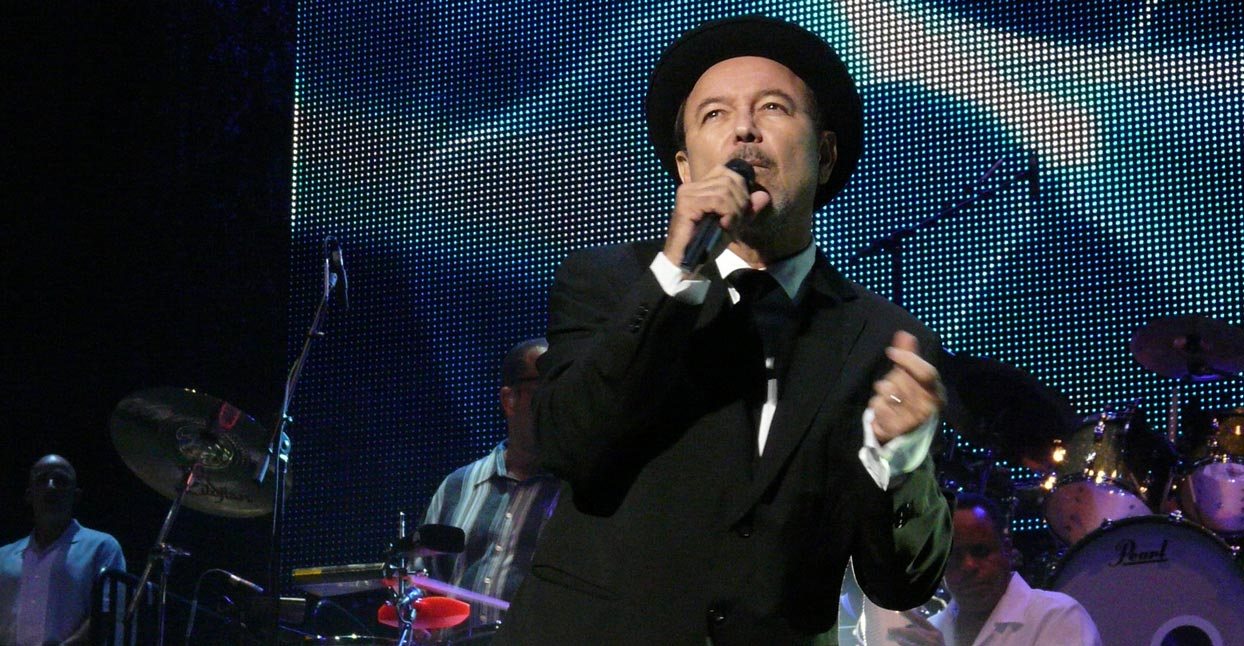 Rubén Blades is one of the biggest names in Latin music, whose songs for social justice speak just as loudly today as they did when he first earned his rebel image in New York in the early '70s. At the same time, his constant innovations—whether adding synthesizers to salsa or mixing Cuban music with reggae—have marked him as a true pioneer.
The Panama-born Blades was one of the leading singer-songwriters responsible for creating the "Fania sound," the streetwise Latin dance music created by Nu Yoricans in the Big Apple in the 1970s, which got its name from the record label founded by Dominican-born bandleader Johnny Pacheco and Italian-American lawyer Jerry Masucci in 1964. Fania quickly became known as "The Latin Motown" and, with his social-realist songs, Blades helped Fania bring salsa music to the youth, writing anthems that addressed the issues of the day. More than 40 years later, Blades continues to record acclaimed LPs that straddle a wide range of genres.
That musical diversity in part stems from Blades's upbringing in Panama. "I grew up surrounded by all types of music," says Blades. "You have to remember, Panama is a port so I always had contact with all types of music—from the big bands of Count Basie to all the Cuban bands of people like Benny Moré."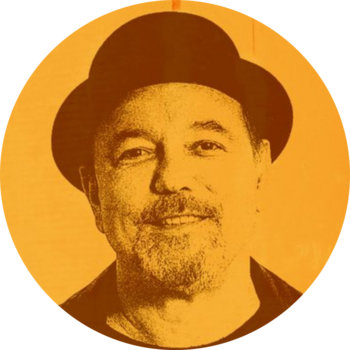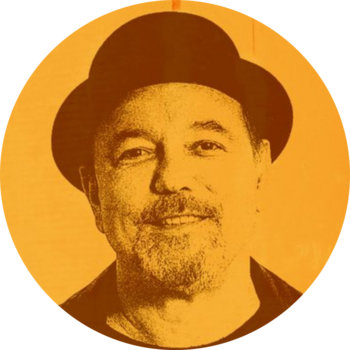 Merch for this release:
Compact Disc (CD)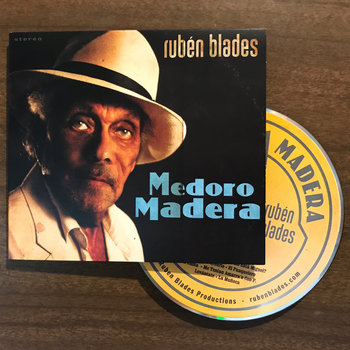 One of his biggest musical influences growing up were the great Cuban soneros like Ibrahim Ferrer. The music inspired him so much that he created an alter ego, Medoro Madera, and his latest LP under that title pays tribute to Cuban music. "[Medoro Madera] began because I wanted to give my voice that old Cuban son kind of feel," he says. "I have all this knowledge of all these older Cuban guys, so this character was like someone living inside of me who wants to come out and sing. So I created this guy from Santiago de Cuba, the birthplace of son."
While Cuban son inspired him to sing, it was a love of rock 'n' roll that opened his mind to the cross-cultural possibilities of music. "I heard Elvis Presley when I was about eight years old, and I never heard anything like it," he says. Blades began playing with Panamanian groups like El Conjunto Latino de Papi Arosemena, and the daily reality of living under the dictatorship of General Omar Torrijos sparked a political awareness in him that would grow in the years that followed.
Blades moved to New York in the summer of 1974. While working in the mailroom of Fania Records, he began to write songs for some of the label's bigger names. After guesting on a number of recordings, he auditioned to become a member of percussionist Ray Barretto's group. "That was really my big break as a fully-fledged musician, when I was hired as a singer alongside another guy called Tito Gómez," he says.
But it was in his partnership with fellow teenage rebel Willie Colón that Blades found his own voice, making a series of LPs that spoke directly to the youth. "It wasn't just a matter of being rebellious, it was about standing up to what was wrong," he says, reflecting on the social conditions for Latinos across the diaspora at the time. "It didn't make me popular in the industry, where you aren't supposed to antagonize people, you are supposed to smile and be nice in order to sell records. But I never bought into that."
Following Willie Colón presents Rubén Blades Metiendo Mano! LP (which featured classics such as "Pablo Pueblo" and "La Maleta"), the duo released Siembra the greatest-selling salsa record of all time. Blades transformed salsa from songs about love to narratives about real life in the barrios of New York. "I had heard Brazilian music from 1965 by this group called Jongo Trio, and they had written songs about social issues with songs like 'O Menino Das Laranjas,'" he says. "They were talking about a reality. So I figured music can be used to address social issues, to document what is happening and to confront it not just as a means of escape." Check Disc One of the recently released The Bootleg Series, Volume 1 recorded in Amsterdam in 1982 to hear the full force of songs like "Pablo Pueblo" and "Pedro Navaja."
He followed these LPs with his most ambitious project to date, a two-part salsa folk opera produced by Colón by the name of Maestra Vida. "Going right back to songs like 'Pedro Navaja' I have seen myself as a storyteller and a writer," he says. "What I wanted to do was that to show salsa music is a part of the cultural contribution of all these different societies. But I mixed it with classical music, literature, and spoken word. So it becomes much more complex."
Blades's homage to the struggles of the people traced the hard lives of two generations. The story took elements from the magic realism of novelist Gabriel García Márquez, a friend of Blades since 1981. Maestra Vida was so close to Blades's heart he continued the narrative for his 2009 LP Cantares del Subdesarrollo, recorded in the garage of his California home. "These are stories that continue to be lived by people in every generation, so that is why these songs are always relevant," he says.
Blades's longstanding interest in drama and theatre led to acting roles in a number of films (including his role as Petey in Spike Lee's Mo' Better Blues and alongside Jack Nicholson in The Two Jakes), for which he often wrote the soundtracks (check Crossover Dreams from 1985). In 1994, he ran for president of Panama, going on to become the country's minister of tourism for five years. He then returned to music with a trilogy of Grammy-winning recordings and a live tour with the band Seis del Solar, which can be heard on the LPs Todos Vuelven Live. "Those gigs were wonderful, because I had just come back from five years in the government so I didn't know if I could sing," he says. "So far, I've been lucky with my voice and it helps to have a great band."
Blades is still a hero both in the New York neighborhoods where he made his mark and across Latin America. To hear the power of his voice, and his undiminished ability to fully connect with his people, listen to Volume 2 of the Bootleg Series (Disc One is a 2001 recording at the Harlem Apollo Theatre; Disc Two is a recording at the 1998 Amnesty International Concert in Caracas). "All of those recordings bring back a special memory for me, so I love them all," he says.
And despite the fact that Blades has lived in America for nearly 50 years, he has never forgotten his roots. Released in 2015, the Grammy Award-winning Son de Panamá was recorded with the orchestra of fellow countryman Roberto Delgado. "He's absolutely wonderful, and I've been working with him since 2010. He's a wonderful arranger and very solid bandleader." Blades would reunite with Roberto Delgado & Orquesta in 2017 for his Salsa Big Band project, a tribute to the jazz and Latin jazz big bands of the 1950s. And if there is any doubt about the power of his voice as Blades approaches his 70th birthday, take a listen to Eba Say Ajá, his 2012 collaboration with Cheo Feliciano—each of the two singers performs songs written by the other.
But whatever music he makes, there is a timeless quality to Blades's work that reaches across the generations. "I like to think of it as like watching The Godfather," says Blades.  "You might have seen it 1,000 times, but when it comes on it makes you stop. Each time you see it, you find something different. That's what I want people to get from my music."