FEATURES
How Rosehardt's "Songs" Helped Him Battle Personal Demons
By Jack Riedy · May 01, 2018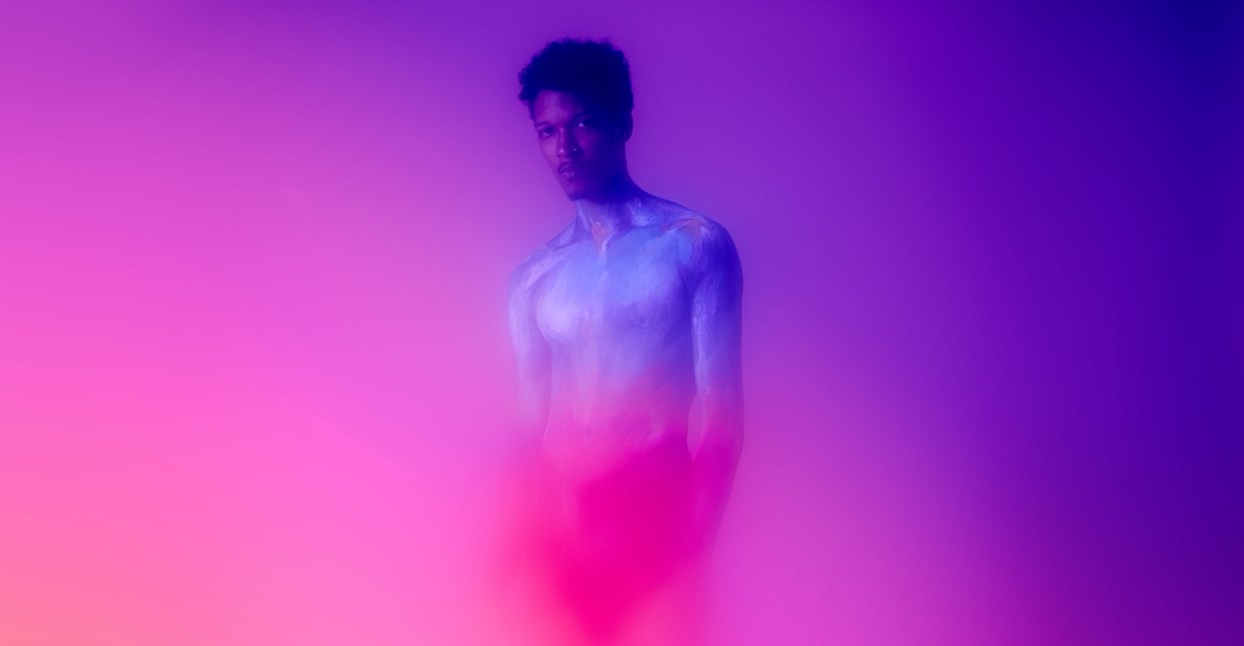 Although Caleb Eberhardt studied theatre at SUNY Purchase, a notable liberal arts and sciences college about 30 miles north of New York City, the 28-year-old insists he's no actor. When he raps and sings under the name Rosehardt (a combination of his parents' last names), he's pulling from a very real personal story. "Even though there's a narrative that I try to make as clear as possible," he says of his new album Songs In The Key of Solitude, "I'm never putting on and saying something that's not what I went through."
Merch for this release:
Vinyl LP, T-Shirt/Apparel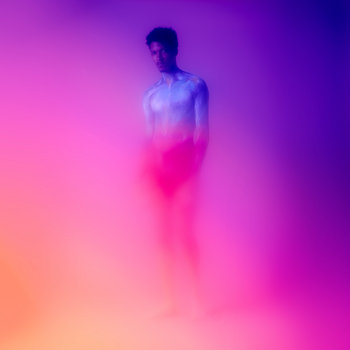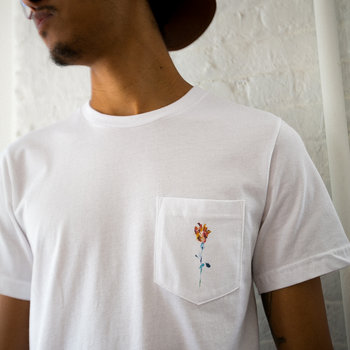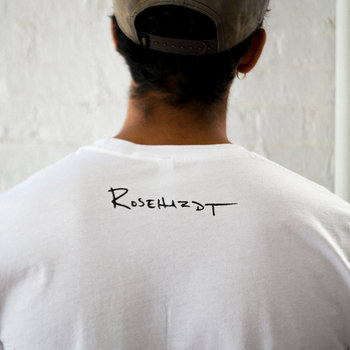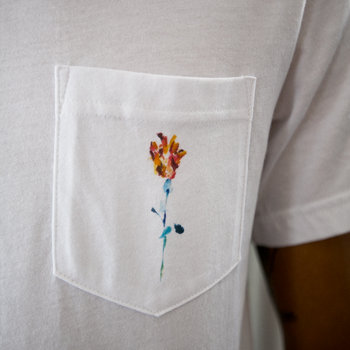 His parents Arthur J. Eberhardt Sr. and Dr. Albirda Rose-Eberhardt were ordained ministers at their Baptist church in San Francisco, until Caleb's father passed away in 2010 after a fight with Alzheimer's disease. Songs In The Key of Solitude is about the artist's struggle with personal and religious doubt, inspired by both his father's death and the end of a romance. Though it was written over the course of two years, Songs In The Key of Solitude loosely tells the story of one night in which he was home alone wrestling with his faith and battling depression.
Eberhardt titled his album as an homage to soul music legend Stevie Wonder, whose 1976 album Songs in the Key of Life is widely considered one of the most resonant pieces of music ever released. But while Wonder's record focused on different aspects of everyday life, Eberhardt's album focuses on solitude and the stifling darkness that surrounds it. In doing so, Songs in the Key of Solitude stands as a cathartic release that helped Eberhardt become comfortable in his own skin. "I want to be able to be OK with being by myself," he says.
Solitude is an almost entirely self-produced collection of new-school R&B in 12 distinct moods. Equally smooth, somber, upbeat, and emotional, it could soundtrack your next therapy session or a night alone with a red light bulb in your bedroom lamp. Lead single "Fall Into You" speaks directly to the album's dichotomy. A rollicking new wave track that sounds festive to the ear, Eberhardt sings about wanting to be used and torn apart. It's about "the immediate aftermath of being broken up and just wanting to get your rocks off and not have any attachment to anybody," the artist admits.
Merch for this release:
Vinyl LP, T-Shirt/Apparel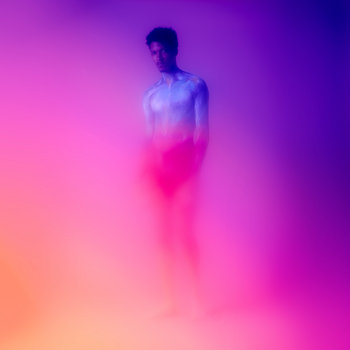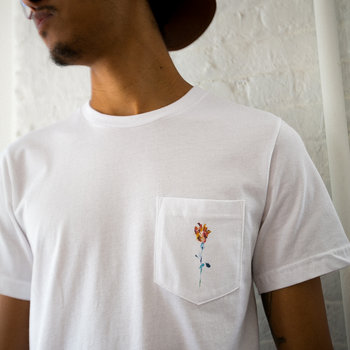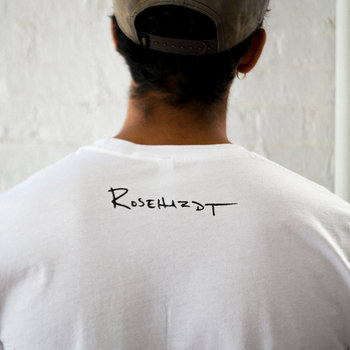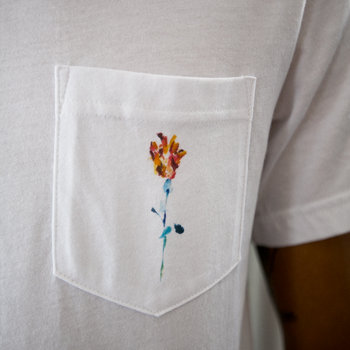 The midpoint in Solitude is "Come Away Death," a spare recording on which Eberhardt sings and plays acoustic guitar. Contrasting the sheen that typifies the album's other songs, Eberhardt says he wanted to sound rough, ugly, and unpolished on that track. He wrote the yearning melody in college for a production of William Shakespeare's Twelfth Night. The song feels bright yet strained, hinting at tragedy. "Everyone has had that feeling, where you just don't really know what to do with yourself," Eberhardt says. "It feels wavy in a really sickening way."
The following track, "Bartender," opens with garbled vocals bubbling up from the bottom of a bottle. The artist puts us in the head of a guy desperately drinking alone. Inspiration was simple. "I wrote that song a day after going to a bar by myself and getting trashed," Eberhardt says sheepishly.
Rosehardt's narrative reaches its nadir on "Soulstiss," where he demands "make me an angel, if you don't want to make me one, send me one" over a knocking beat. "I wrote it as a threat," he says now. "I'm wrestling with my faith. At this point, it was like, 'Dude, I'm low, you don't seem to be helping.'" The shakers and synth stabs add funk to the vocals' raw emotion.
Merch for this release:
Vinyl LP, T-Shirt/Apparel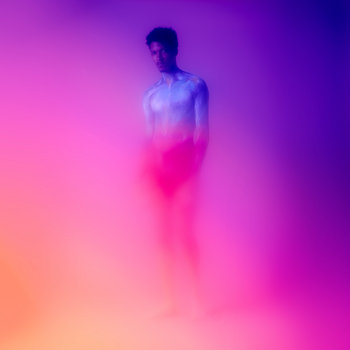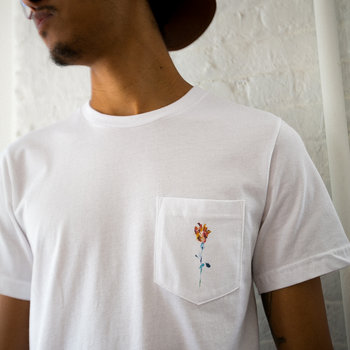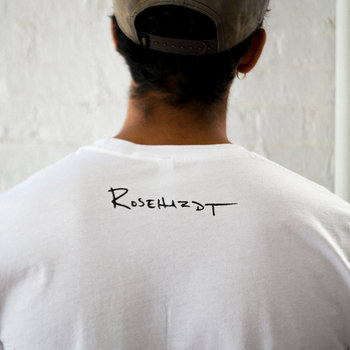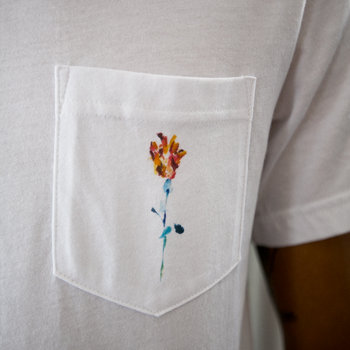 Eberhardt expected the album to lead to conversations about his spirituality with his devout family members. "It's big to say, 'I don't know if I feel the same way I grew up,'" he says. "The surprise was how brief the conversations were."
Songs In The Key of Solitude concludes with unresolved questions that Eberhardt still asks himself today. He now attends weekly therapy sessions and urges others to do the same if they face similar distress. It took both making this record and seeking professional help to make him feel comfortable alone again. Finally, Eberhardt has found peace in solitude. "It doesn't end just because I put it on wax," Eberhardt says, "but I know that I've been through it with the brambles stuck to me still."
-Jack Riedy