FEATURES
On "Kistvaen," Roly Porter Translates Prehistoric Ritual Into Crushing Electronica
By Lewis Gordon · June 09, 2020
Dartmoor, an ancient expanse of moorland, lies approximately 100 miles southwest of electronic artist Roly Porter's home in Bristol. Neolithic burial sites lie submerged in its windswept landscape, only visible from a distance by the rectangular slabs of granite which cover their entrances. These prehistoric graves, known as kistvaens—derived from the Cornu-Celtic for "stone chests"—have long fascinated Porter, even as modern life has encroached into their sacred boundaries. 
"The funny thing is, they're often relatively unexciting places to visit," he says, laughing over the phone from his Bristol home. "There was one I was really obsessed with, a site called Merrivale. It's got this incredible shape, split open, and the whole lead up to it almost felt like a pilgrimage. It was going to be the most incredible spiritual event. But it's about eight meters from the road. There's no magic, no mystery left." But it was the idea of a ritual accompanying these sites, and a "universal language" tying us back to them, which inspired Porter to write his latest album, Kistvaen. The result—a synthesis of deep pressure bass, haunting electronics, and eerie, wordless vocals—unfolds like the soundtrack to an arcane ceremony, one deeply attuned to its surroundings. Listen closely and you can hear the thwack and groan of organic textures such as rock, wood, and earth, each material a link to the moorland tombs.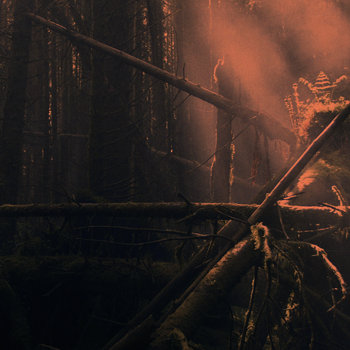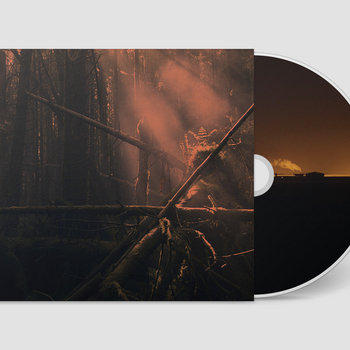 .
00:10 / 00:58
Merch for this release:
2 x Vinyl LP, Compact Disc (CD)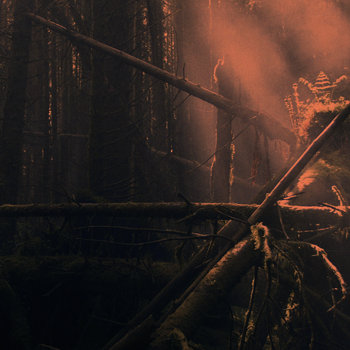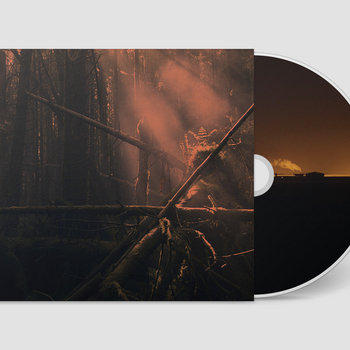 The album's subterranean origins seem far removed from Porter's previous, cosmologically-focused records. The 10 tracks of 2011's expansive Aftertime are named after planets or stars from Frank Herbert's science fiction epic, Dune; his 2013 LP The Life Cycle of a Massive Star navigates its titular subject matter through cataclysmic drones and ambient washes; 2016's Third Law unfolds as an interstellar journey of harsh noise and pummeling percussion. But even Kistvaen, intended to be "organic and focused on the human language"—certainly more terrestrial in its outlook—taps into the same deep time and elemental energies that have defined Porter's solo work since the dissolution of his dubstep duo, Vex'd. "When I think about those topics, I get a sense of scale which allows me to look at things in an abstract way," he says. "I find it really emotionally reassuring."
Conceived as a live show alongside visual artist Marcel Weber, Kistvaen was performed at European art and music events such as Unsound and Berlin Atonal in 2019, before its release as a standalone album. While shooting the accompanying film, the pair experienced how Dartmoor could transform from a "ragged, brutal landscape," amidst heavy rain, to a "lovely picnic spot" when the sun crept out. Weber was "furious" when it was the latter, recalls Porter: "everything was like the Shire in Hobbiton—so quaint." During more primordial-feeling moments, the trips helped deepen the album's sonic aesthetic while providing important breaks from the intense compositional work. "It's really beneficial to go somewhere where your ears open up," he continues. "To be forced to not listen to any sound except the environment for two or three days."
Porter's newly earthen music welcomes other collaborators. "Assembly," the album's opening track, features Mary-Anne Roberts, singer in the medieval Welsh group Bragod. Her guttural vocals function as a summons to the imagined ritual Kistvaen depicts sonically—like a "church bell," he says. She sits high above a tapestry of swelling synths and glitchy skitters before the track transitions into serene calm. Porter remembers their first session in a "vibe-less" Bristol practice room where Roberts sang what would become the track's vocals for the first time. "It was completely drenched in grief but without any lyrical structure," he gushes. "Just the sound of anguish and calling."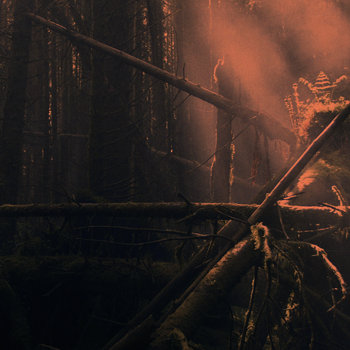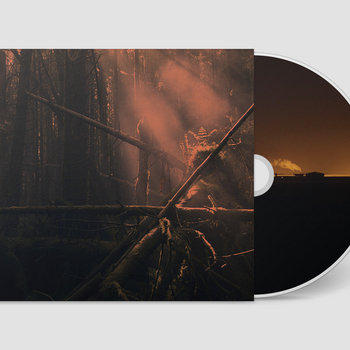 .
00:10 / 00:58
Merch for this release:
2 x Vinyl LP, Compact Disc (CD)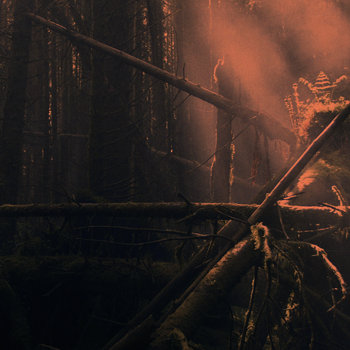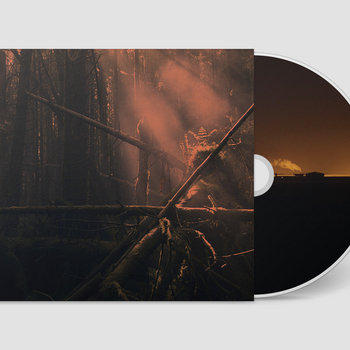 At Berlin Atonal, where Roberts performed alongside Porter and Weber in a cavernous disused power plant, Porter found himself overcome with emotion. "I was basically in tears," he confesses. "I spend my whole life on sound design, and when you have someone who can just sing—they open their mouth and it's pure emotion—that's the point of it all really." Still, as a self-confessed introvert who attended raves alone in his youth, Porter wishes such events were less socially focused, with more attention locked purely on music's transcendent potential. "I spend a lot of time in church; my daughter is in the choir, and I'm fascinated by that experience," he says. "Whatever your religious perspective, having absolutely strict ritualistic structure is what gives it a sense of reverence. For me, music is that important."
Perhaps Kistvaen represents the purest expression of Porter's inquiries into sound as spiritual experience. Like previous albums, there is a narrative structure, which he scribbled down in a notebook as words and drawings, but this time it's focused on human rites of passage rather than the celestial. Mammoth undulating tones are an almost constant presence, a route back to Porter's own formative and ecstatic musical experiences with the "overwhelming" bass of London's Aba Shanti-I sound system. "Your whole world becomes that frequency. It's the first time I ever felt a combination of complete peace but also an infinite space within my head," he says, choosing his words carefully. "There was a time in my life before sound systems and there was a time in my life after. Chasing that experience, not just sonically but mentally, has been an obsession ever since."