FEATURES
Rolling Boulders, Making Beats
By Will Robin · March 18, 2014
"The process for the Sisyphus record was a meta-shift, and you can hear its result. It sounds like three friends in a room together making music, each one allowing the others to be themselves."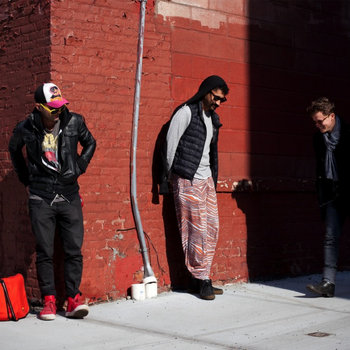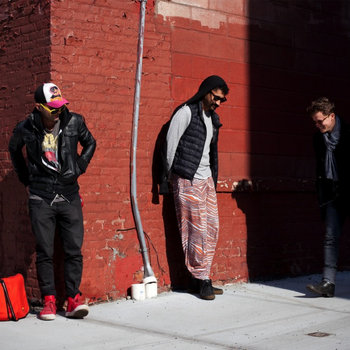 Merch for this release:
Vinyl LP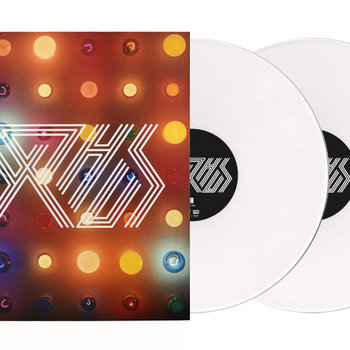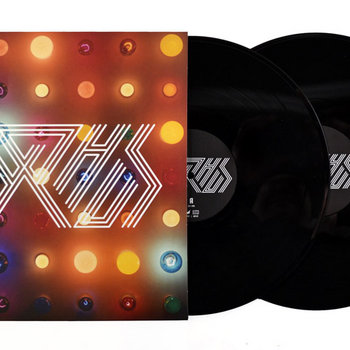 "From the moment absurdity is recognized, it becomes a passion, the most harrowing of all." These words embody philosopher Albert Camus's analysis of Sispyhus—the boulder-pushing figure of Greek myth, condemned by the gods to repeat the same task for eternity. For Camus, Sisyphus was the emblem of absurdity: his tireless, fruitless quest was that of humankind, a search for meaning filled with much fervor but no answers.
The passion of absurdity, too, marks a more recent boulder-rolling attempt: the new full-length album created by the trio of rapper Serengeti, songwriter Sufjan Stevens, and producer Son Lux. Released under the name Sisyphus, the album drives the boulder a bit higher up the mountain than Beak & Claw, their 2012 debut EP. The futility that the trio's appellation evokes may be a bit of an over-sell: the music on this album feels entirely natural, a coming-together of artistic personalities whose differences enhance their collective vision.
Take "Rhythm of Devotion." Squeaky, space-age pulses—created by Sufjan, fine tuned by Son Lux—kick us off. Serengeti unfolds verses with resolute bluster, wrapped around the insistent refrain "I'll be right right where you stand." The music segues smoothly into a brassy interlude—bass drum smacks, industrialized cymbal crashes—and we hear Sufjan's cooing response, the sugar to Geti's spice: "This is how I want to love you/With an open heart, and an open hand." Then the two voices intertwine, Sufjan calling out with a seductive gleam and Serengeti responding with stern braggadocio. It's alternately loving and boastful, all atop the grandeur of Son Lux's gunmetal beats.
Merch for this release:
Vinyl LP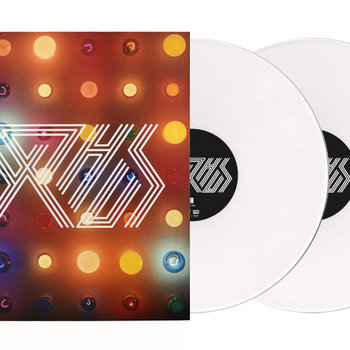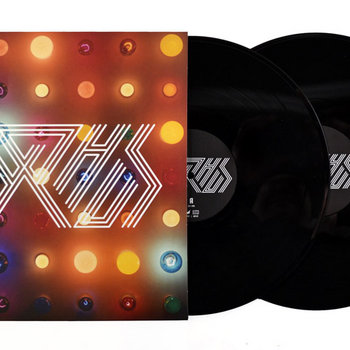 The intimacy of those trade-offs marks the album as a whole. In their previous collaboration, Sufjan and Serengeti didn't meet in person. This time, the trio spent eleven days working together closely in Sufjan's Brooklyn studio and in Indianapolis, at Son Lux's in-laws' house. "The process for the Sisyphus record was a meta-shift, and you can hear its result," Son Lux wrote to me. "It sounds like three friends in a room together making music, each one allowing the others to be themselves."
That intimate spaciousness is a boon throughout. Several tracks are absent Serengeti's rapping, with the focus instead on the delicate realm of Sufjan's voice. These interludes are airy and deliberate; "I Won't Be Afraid" plays out like a Baroque passacaglia, with a shimmering, repeated bassline undergirding Sufjan's singing.
Merch for this release:
Vinyl LP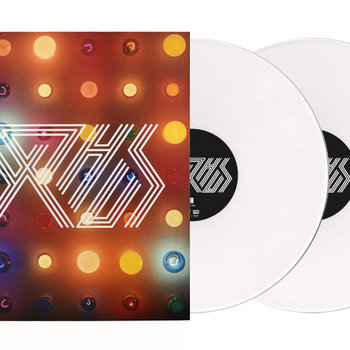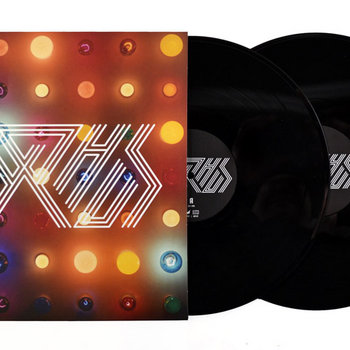 Commissioned by the Walker Art Center and the St. Paul Chamber Orchestra's Liquid Music Series as a response to artist Jim Hodges, Sisyphus picks up on the themes of Hodges's pop-ish installations: love, drugs, masculinity, death. Dark tones lurk beneath sparkling surfaces. The Walker Art Center's campus features Hodges's "Untitled," a series of multi-colored boulders that inspired Sisyphus's name. In the hook of one song, Serengeti mutters "Give it more than you can take," echoing the name of the Walker's Hodges retrospective.


Jim Hodges' sculptural boulders, Untitled (2011)
"While fleshing out ideas together, we 'shocked the system' of our process with mediations on his work, responding literally but also emotionally to his stuff," Son Lux told me. On "Dishes in the Sink," Serengeti raps about the hazards of aging and caring for a family in a broken economy. But it's not just a familiar rage against the machine; there's a sense of exasperated agency to the music, the self-portrait of a melancholic father. In the chorus, Sufjan chants "It was my choice/And the life I create."
Merch for this release:
Vinyl LP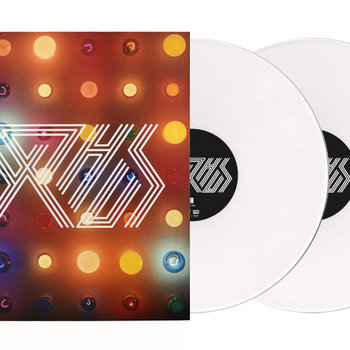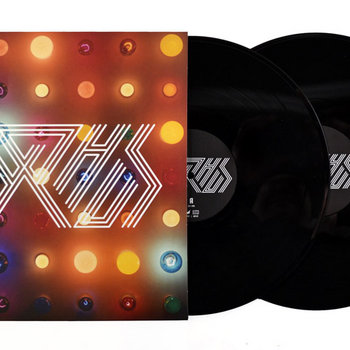 There's also a swagger to the collaboration that's not usually present on the artists' individual releases. If the rhetoric occasionally verges on the cloyingly macho—Sufjan emphasized Axe body spray and grinding girls in an interview, and there's a Twitter campaign giving out Sisyphus-brand shot glasses in exchange for party pics—it is fortunately tempered by the intricacy of the music. Swagger and intricacy come together in the album's final track, "Alcohol," perhaps the textual and musical mantra of Sisyphus. Taking after Hodges, it's a fierce and desperate portrayal of addiction as illness and inheritance—"Disease in my knees," Serengeti calls it.
Serengeti spins out lines, accompanied by beats that resemble drumming on empty oil drums: "I need you beside me like Sisyphus/Down on me, holdin' me thrown/Like he's found in the stone." When he concludes, the music seems primed to segue into one of Sisyphus's typically expansive interludes; one anticipates a Sufjan section, followed by another Serengeti rap. Instead, we are treated to an immense, three-minute electronic postlude. Sheets of sound gradually accumulate; towards the end, a blur of voices races ahead, just out of focus.
At the album's conclusion, the boulder hangs, somewhat perilously, at the top of the mountain. For Camus, there was no solution to the absurdity of endless toil; it served as its own ends. "The struggle itself," he wrote, "is enough to fill a man's heart. One must imagine Sisyphus happy." We'll see if the stone rolls back down. At the very least, it might get us another great album.