FEATURES
How Robin Hatch Mastered the World's Largest Analog Synth
By Jesse Locke · November 10, 2021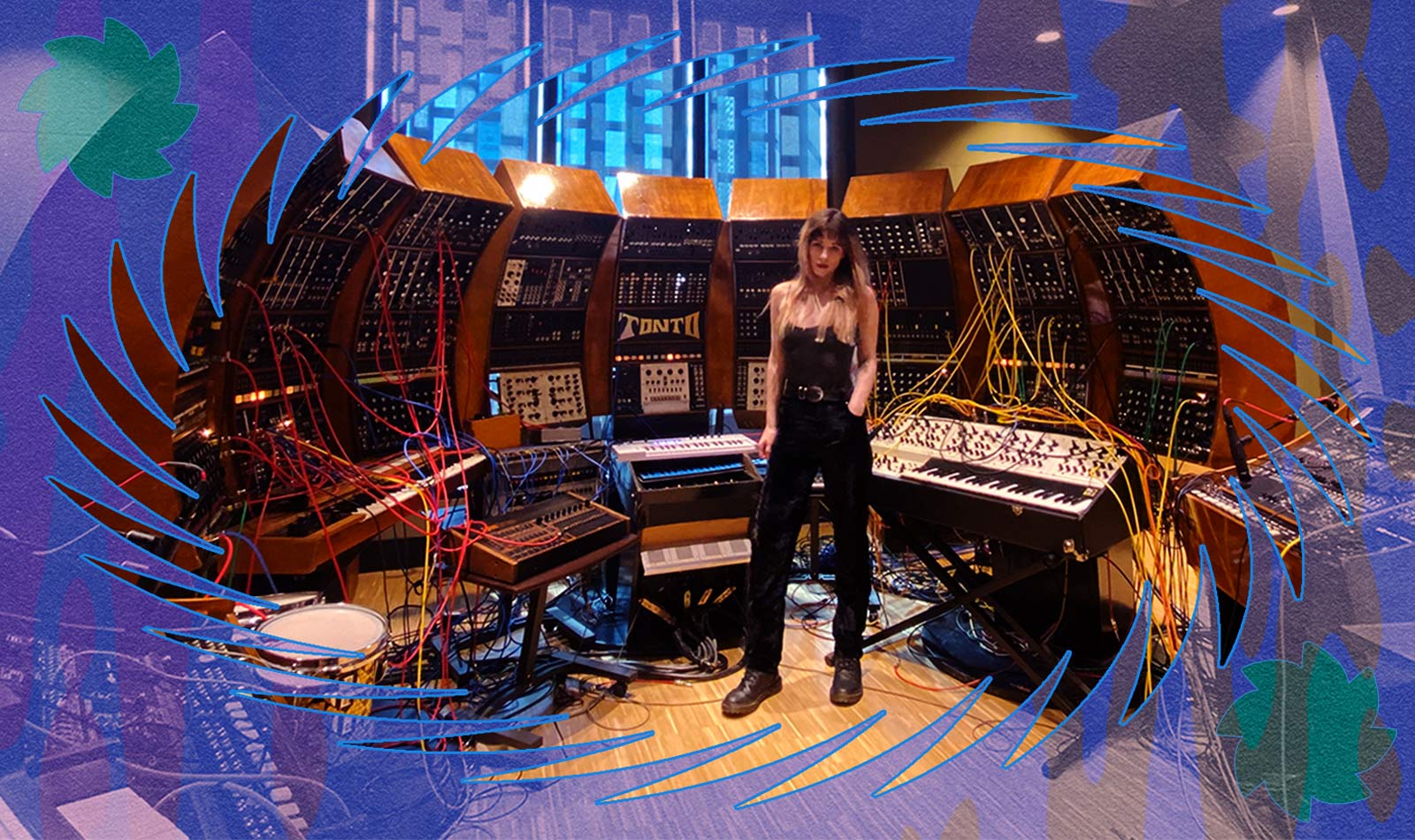 Robin Hatch and TONTO are a match made in synth nerd heaven. For her latest album, T.O.N.T.O., the Toronto keyboard virtuoso was granted a rare opportunity to record on the world's largest analog synthesizer. Created in 1968 by producers Malcolm Cecil and Robert Margouleff (aka TONTO's Expanding Head Band), this playable Frankenstein includes parts from Moog, ARP, Oberheim, EMS, Roland, Serge, Yamaha, and more, all housed in a 20-foot semicircle of wooden cabinets fused together with Boeing 747 airplane wire. While best known for shaping the sound of Stevie Wonder's string of '70s albums, TONTO (The Original New Timbral Orchestra) has been put to good use by DEVO, Gil-Scott Heron, Joan Baez, and countless others.
Hatch is just as versatile herself. Besides playing with Our Lady Peace, the Rural Alberta Advantage, and Sheezer, she has lent her considerable skills to several different cover bands, one of whose repertoire consisted of Motown and Stax hits. Stevie Wonder's "Superstition" was the song on their set list, but she became fascinated by "You and I," thanks to its high sine lead played on the ARP 2600. Hatch first learned about the larger-than-life instrument behind this unique sound while attending the music trade show NAMM in 2015. At that year's Moog booth, she met a "mad scientist" in white overalls, who turned out to be TONTO co-creator Cecil.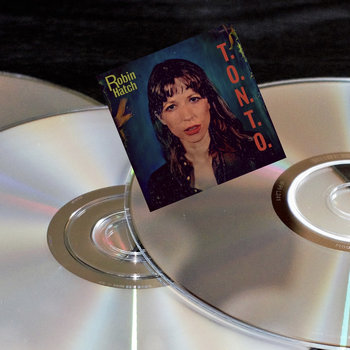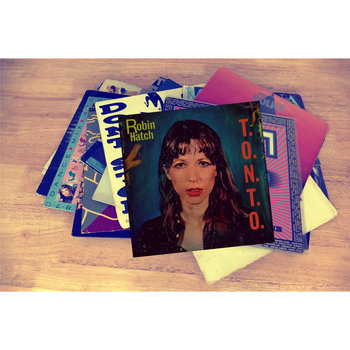 .
00:10 / 00:58
Merch for this release:
Compact Disc (CD), Vinyl LP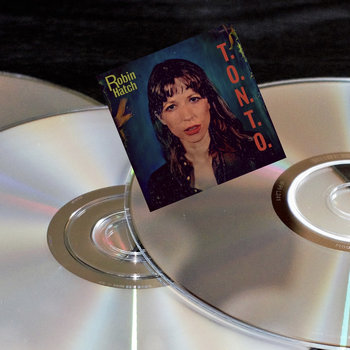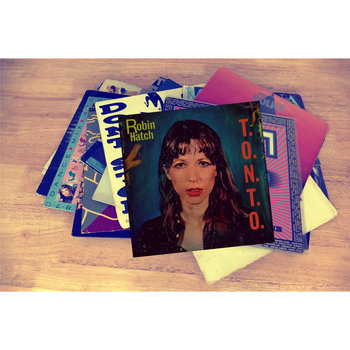 "Malcolm invented the pitch-shifter that allowed for that song's unique portamento tone,'" Hatch explains. "At that point it didn't exist, so he jerry-rigged it out of a remote control airplane joystick, which is insane. Using cables from a 747, he created the world's first universal voltage system so that all of the synths could be on at the same time. In the '60s they had way more time to do that stuff because they didn't have Twitter."
Since 2014, TONTO has lived at the National Music Centre (NMC), a world-class instrument museum and studio in the unlikely location of Calgary, Alberta. Over a five-day artistic residency this March, Hatch recorded the album's primary tracks on the historic synth, before adding overdubs from other hard-to-find instruments like the Yamaha CS-80, LinnDrum, and Therevox, an Ontario-made version of the Ondes Martenot. As an unabashed CanCon fan, she was equally excited to use Randy Bachman's space echo and a phaser played by Nash the Slash.
Much of Hatch's time at the NMC was spent dialing in sounds, requiring her to record with the fearless approach of "first thought, best thought." "I wrote a lot of the album when I was quarantining in Calgary before the residency," she says. "I thought it was romantic in a way to be in this jail that was actually a hotel they were paying for." Once she arrived, Hatch compared the experience to entering the gates of an electronic music Mecca: "If you were really into cars, the NMC would be like a dealership that allows you to drive everything you've ever wanted to, after you'd been stuck in your parents's basement for a year."
While Hatch's latest album may not be the first to feature TONTO since its restoration in Calgary—that distinction belongs to the Halluci Nation's One More Saturday Night—it is easily the instrument's most prominent billing in decades. For Hatch, utilizing the synth's countless creative possibilities to compose music without words served as a therapeutic outlet to cleanse her mind of negative thoughts. "When I use key changes, I'm thinking about voices arguing with each other, or arguments in my head that won't get resolved," she says.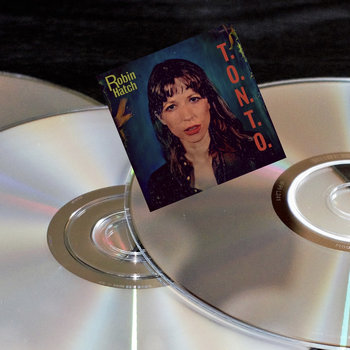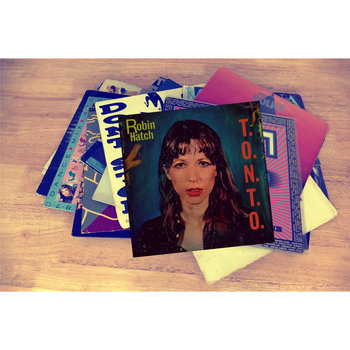 .
00:10 / 00:58
Merch for this release:
Compact Disc (CD), Vinyl LP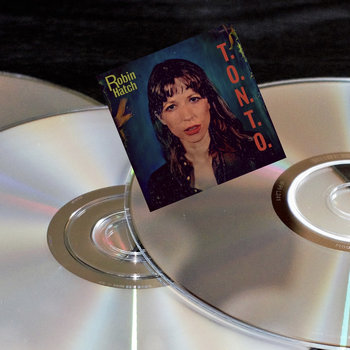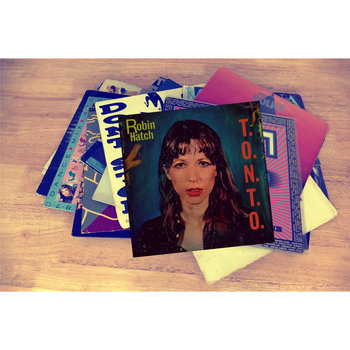 Some of the equipment used to record the album dates back 50 years, resulting in a lived-in, vintage sound. To contrast this, Hatch invited a group of contemporary musicians to add modern instrumental flourishes. "Brazil" features both saxophonist Leland Whitty (BADBADNOTGOOD) and drummer Eric Slick (Dr. Dog) laying down fractured breakbeats. "The Standoff," a synth duel with Joseph Shabason, could be mistaken for a video game soundtrack, while "Mockingbird" featuring Islands's Nick Thorburn swerves into darker, squelching territory. "Airplane" is both the album's longest song and its most emotionally resonant. This collaboration with violinist Laura Bates of metal band Völur depicts the feelings of sorrow in the wake of a sexual assault, merging mournful strings with an endless jet stream of bleeps and swoops. 
Cecil sadly passed away before he could hear T.O.N.T.O., but the album was mastered by Margouleff at his L.A. studio, where the instrument's co-creator asked Hatch to re-tune her synth parts "by sense." This request required an additional 60 hours of work. "Robert was initially horrified when he heard a bunch of my mixes," she laughs. "That process was a nightmare, but it brought an organic quality to the album that wouldn't have been there otherwise."
Beyond TONTO's historical importance and Hatch's connections with its creators, recording on the massive, austere synthesizer made her personal problems feel less monolithic. "COVID has its own set of traumas that probably won't really hit people until five years from now," she says. "Everyone suddenly had this time to sit with all of their baggage from the past. When I was writing this album, I wanted to find a way to get rid of that, or at least stop it from being screamingly loud."