FEATURES
With "Black Radio III," Robert Glasper Continues His Fusion of Jazz & Hip-Hop
By John Morrison · March 10, 2022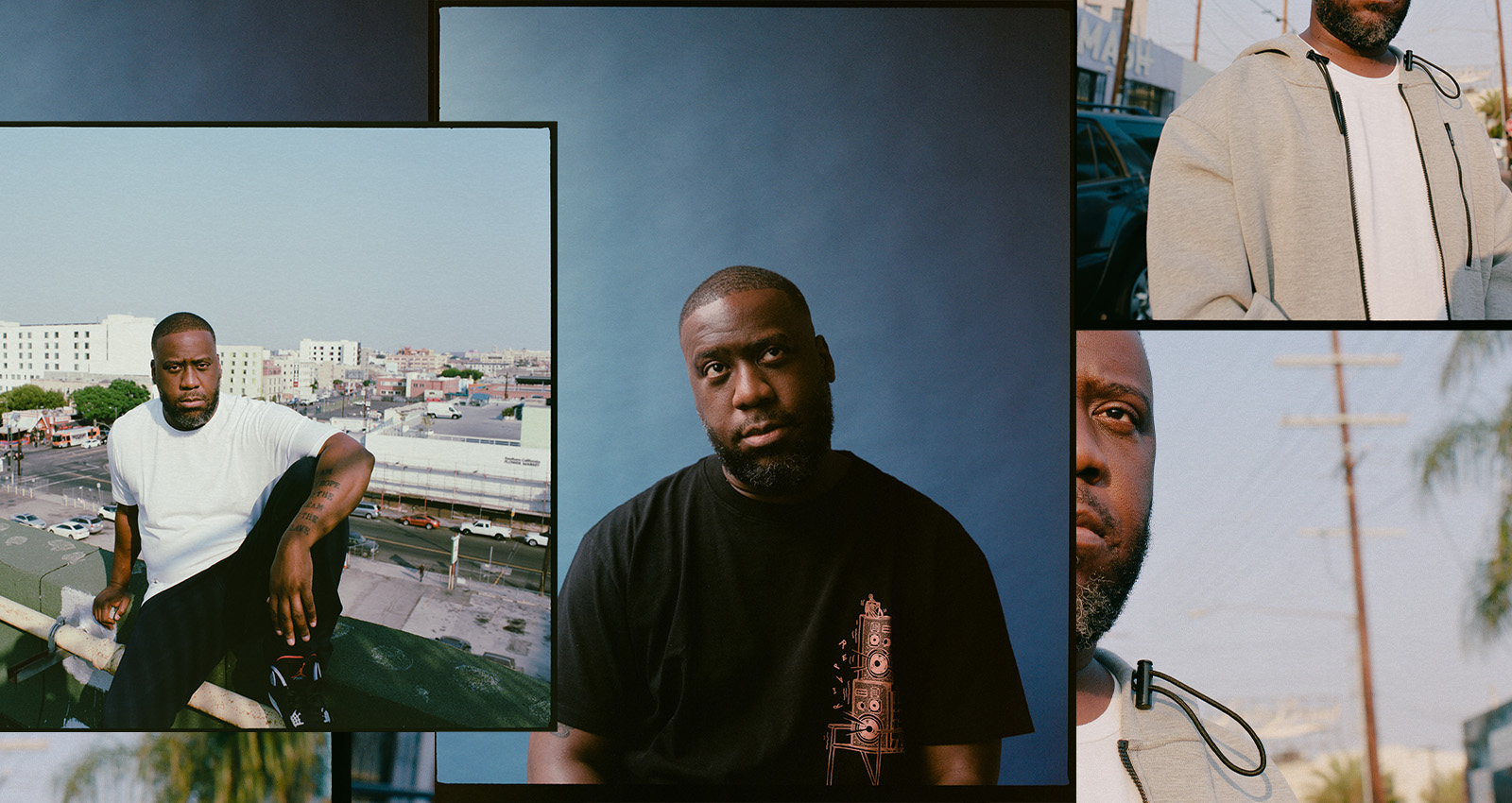 When Robert Glasper released his album Black Radio in 2011, it was difficult to predict the ways in which his work would shape Black music as a whole. A virtuosic young player who had previously cut his teeth recording for the famed jazz label, Blue Note, Black Radio found Glasper exploring the commonalities between three of the most storied traditions in the history of Black music: jazz, R&B, and hip-hop. While hip-hop had produced some truly thrilling uses of jazz through the magic of sampling, and R&B had a long history of integrating jazz's musicality, Black Radio succeeded by infusing these genres with jazz's complexity to create a cool, and urbane sound. Constructed like a hip-hop mixtape, Black Radio's guest stars—Erykah Badu, Lalah Hathaway, Lupe Fiasco, Yasiin Bey, Bilal, and more—read like a who's who of progressive contemporary Black music. Black Radio and its 2013 follow up Black Radio 2 blew up, topping the charts and winning multiple Grammys.
In the winter of 2019, Glasper recorded "Better Than I Imagined" with H.E.R. and Meshell Ndegeocello, a song that inspired him to begin work on Black Radio III. The onset of the pandemic presented a significant roadblock: Black Radio, as a series, is based on real-time musical exchanges in the studio. But Glasper, undeterred, went to work on the album, creating songs and ideas and recruiting an impressive list of collaborators including Jennifer Hudson, Gregory Porter, Ledisi, Ty Dolla $ign, Yebba, and Esperanza Spaulding. Ranging from the heavy, head-nodding hip-hop cut "Black SuperHero" (featuring Killer Mike, BJ The Chicago Kid, and Big K.R.I.T.) to the dreamy dance tune "Everybody Love" (featuring Musiq Soulchild and Posdnous of De la Soul), Black Radio III doesn't just move fluidly between genres, it erases many of the barriers that existed between them in the first place.
We talked with Glasper about recording Black Radio 3; creating a workable fusion for jazz and popular music; and his recent work supporting the few remaining Black-owned record stores in the U.S.
Merch for this release:
Compact Disc (CD), 2 x Vinyl LP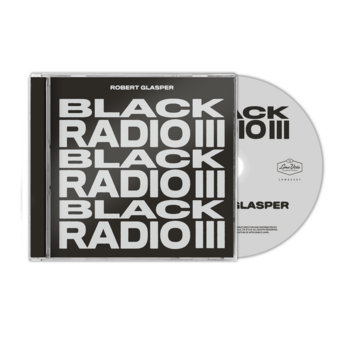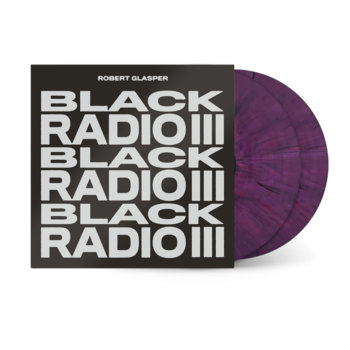 ---

For starters, I wanted to go back to the beginning and ask how you initiated this project. How did Black Radio as a series come about?
When I first got signed to Blue Note in 2005, my guy who was the A&R at the time, Eli Wolf, knew I could do this record back then. So we sat down and I said, 'I wanna wait to do the record where I have all of my friends collaborate with me.' I wanted to do my trio records first, so I could solidify myself as a piano player and I get that respect and that can't be shook. I learned that from Miles and Herbie Hancock. You can say what you want, but at the end of the day, you can't say they can't play. You have to give them their props as a musician.
Yeah. Especially in that stripped-down format (acoustic jazz trio), like, 'Yo, this is exactly what it is.'
Exactly. You can go from jazz to other things. The other genres are nicer. You can't go from other genres into jazz. I wanted to do piano trio stuff anyways, so I did Canvas, which was a number one album. I did In My Element, which was a number one album. And then I did Double-Booked, which is a half-jazz-trio, half kind of hip-hop exploration album. And after that, I said, let me do this record Black Radio, cuz I felt like it was time. The album was gonna be half guests, half just my band, and it just kind of boiled over. People started hearing about it like, 'Yo, so-and-so said they on the record, and I'm not on the record?' And I was like, 'Let's just go, let's do this. We're doing Quincy Jones. Q's Juke Joint. Let's go.' So that's kind of how that started. And I was only thinking of doing just that one album. It wasn't gonna be a trilogy or anything. But it did much better than I thought, it won the R&B album of the year Grammy. I didn't think that was gonna happen, and when that happened, then I had to do a part two, you know? So I did part two, and that won a Grammy. And then when COVID hit, it was like, 'Let me just try to do one now,' you know? And this is a good time for music. People need music. So I felt like it was my responsibility to give them what they wanted. So I did a third one.
When you were first learning how to play—like, building up your chops and your understanding of how to play this music—did you always have this vision that you were going to take this jazz foundation and fuse it with hip-hop and R&B? Did you always imagine yourself doing that? Or did you think you were gonna be a quote-unquote straight-ahead jazz player?
I was trying to be the best jazz piano player in the world. That was my thing. And then I realized what my calling was. When I was in college, that's when I started playing with The Roots. That's when I met Bilal. He introduced me to The Roots. Bilal introduced me to the Q-Tip. That's when I got into hip-hop, really. I liked it in Houston, but I wasn't a hip-hop head or nothing like that. But once I got to New York, I kind of had no choice. I was in it. I was teaching Common piano lessons, going to Q-tip's house recording, playing gigs with The Roots on the weekends, you know what I mean?
You were immersed in it.
I was immersed in that neo-soul movement in '97, '98. I was always doing the jazz thing, but then I was in this hip-hop R&B/neo-soul thing at the same time.
Merch for this release:
Compact Disc (CD), 2 x Vinyl LP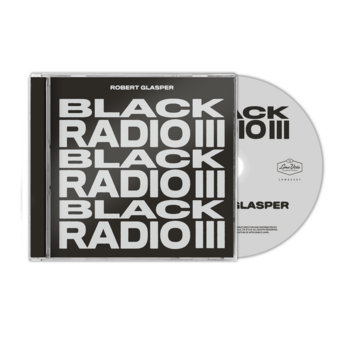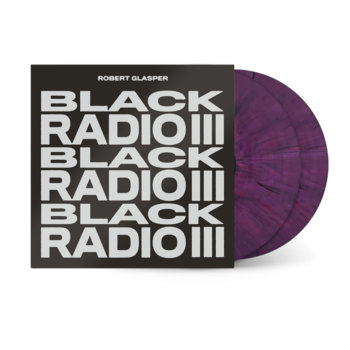 Hip-hop and jazz being very different genres of music, stylistically, how much of a stretch was it for you to acclimate yourself and be able to cross over in that way?
It's like basketball. You can't have a true crossover unless you really know how to dribble with your left hand, and you really know how to dribble with your right. Cause that's what the crossover is. They don't know which way you're gonna go. It's the same way with music: You have to really know how to play hip-hop or really know how to play R&B, and you have to really know how to play jazz, to make a true organic crossover. And the only way you really do that is to play with the people who do those kinds of music. The mistake that people make is they play hip-hop with their jazz friends.
I'm being taught in real-time. You know what I mean? I got to sit down across from J Dilla at his house while he's on the MPC and I'm on his Rhodes for two weeks straight, for hours every day. That's class, you know what I mean? I'm getting taught. I'm going to Q-tip's house and playing samples and replaying samples for him. And he's showing me things. That's class, that's education. So that's why I learned how to play hip-hop and the same thing in R&B. I was on tour with  Maxwell for six years, Bilal for 10 years, and Ledisi, and playing with all these different people. I played with Aretha Franklin, Chaka Khan…I can go on and on and on. That's education. So it was easy for me to do those things. Also, my mom was a singer, and I grew up playing R&B music. But that's not, that's not anything different for Black folks. All the musicians on all the Motown records were jazz musicians,
Could you tell me a little bit more in detail about how Black Radio 3 started? And could you walk me through the process of recording it, and actually putting this record together?
So, I scored this movie called The Photograph (2020), and I was at the premiere, which was like a month before COVID hit. I'm at the premiere, and after the movie ends, H.E.R. is sitting in front of me. She turns around and she was like, 'Yo, Robert I'm so inspired by your score. What are you doing tonight?' She was like, 'Let's go to the studio.' So we ended up going to Electric Lady at like midnight, one in the morning. The first thing I played when I sat down was that passage [hums the opening chords to "Better Than I Imagined"].

Did you have this in the tuck and ready to go beforehand?
No, that was just the first thing I sat down and played. I didn't know what it was. I did that, and then she started writing to it—and it wasn't for anything. She just wanted to get into the studio, 'cause we've been wanting to get into the studio together, and that's the first time we're able to just get in. It wasn't for anything special. We did the song, and it was like, 'Oh, this is a joint.' She let me use it for my album, I threw Meshell Ndegeocello on it, and then we put it out as a single. So I was like, 'Let's just go ahead and do Black Radio 3.' That was the beginning of it. And then, because of COVID, obviously it was more challenging to do a Black Radio record. I had to send files to the artist. All the other Black Radio albums, the artists are in the room with me, you know? That's kind of the point of the Black Radio. And during COVID, a lot of artists were depressed, their imagination wasn't running. They weren't feeling creative.
Merch for this release:
Compact Disc (CD), 2 x Vinyl LP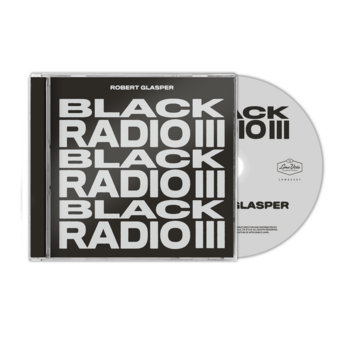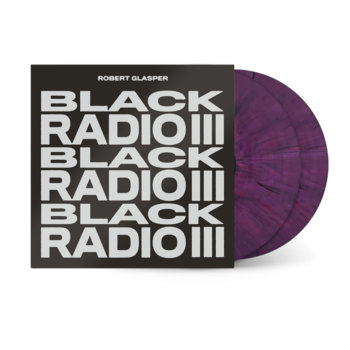 That's something I wanted to ask you about. Were you sending folks fully fleshed-out compositions, or just ideas like, 'Yo, this is a progression, can you do something with it?'
It depends on the artist. Because some artists would rather have the song finished. They'd rather just go in and sing the song. So depending on the artist, I will send them full songs already written and everything, so it's like, 'Hey, all you gotta do is sing it.' And then some artists like to be a part of it from the roots, from the very beginning. So sometimes I'll just send an idea, 'Hey, here's a progression. What do you think about this?' And they'll be like, 'Oh, I love this. I'll put something over this.' Then we'll go back and forth.
What attracts you to somebody and makes you want to collaborate with them?
I like originality, you know what I mean? I like working with artists who are really in it to be an artist, and are really in it because they love music. Not in it because they have the hot song, and they're just trying to get popular. You know what I mean? Like, I'm not into that at all. Even if you're bad, as long as you're original. I'll take that.
At least they took a chance.
Yeah. 'You took a chance, man.' If you are trying to be original and you have an original bone in your body, you have a better chance of me wanting to collaborate with you. But I also have to feel like you're going to be willing to sacrifice a little and kind of step out a little bit. So I take a true collaboration as what I'm doing and what you do, put together. So that means there's a little bit of give and take.
Yeah, meet me somewhere.
Meet me in the middle. I love artists that are okay with that. Not artists where everything has to be their way, and this and this and this and this and this.
Merch for this release:
Compact Disc (CD), 2 x Vinyl LP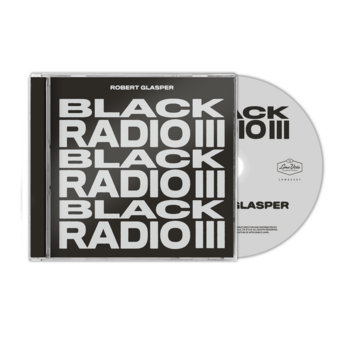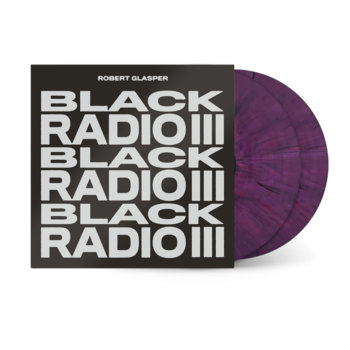 From what I understand, you're doing an initiative around Black-owned record stores in the U.S. Could you talk a little bit about the significance Black-owned record stores?
I think there's like 30-something Black-owned record stores left in the country. I'm trying to drive people to go to your local Black-owned store and buy albums, because it's gonna be extinct in a minute, you know? Black-owned stores were thriving at a certain point, but now it's definitely whittled down. It's important that we support our businesses, in general, but definitely for Record Store Day. It's important that we try to keep those places up and running.
Yeah, I speak with younger people and students that I've taught, and I think that it's a little difficult to impress upon younger people who may not have grown up in a record store culture to understand how vital Black-owned record stores were to the Black musical ecosystem. That's where we got music, artists went and made appearances. There was a whole network and set of relationships that helped move the music and get the music to people.
Absolutely. I remember going to the record store and getting Michael Jackson's Bad album when I was in third grade. And it's literally like the ride from the record store, you're reading the liner notes—just those little things, those little bitty things going from the record store. You open up the vinyl, you're looking at the pictures, you're learning more about the artist, 'cuz you're reading the liner notes. You're learning who's on it, who's singing, who's playing the instruments, blah blah, blah, blah, blah. And it's just a gratifying experience. It's educational.