FEATURES
Robert Ellis Sings Both Sides of a Breakup
By Jewly Hight · June 28, 2016
photo by Dusdin Condren
"I don't really wanna market people's experience, or manipulate them into listening to it a certain way." —Robert Ellis
"Where do you live at the moment?"
It seems like a straightforward enough interview question, one that ought to get a clear-cut response. But it's best not to expect simplicity from Robert Ellis.
"I'm not living anywhere—not for the past two years," Ellis says on the phone. "Basically, when I moved away from Nashville, I didn't move to anywhere. Since then, I've been just, like, floating around. I spent a lot of time in New York and a lot of time in Houston and Austin."
On this particular day, the 27-year-old Texas native is tooling around Houston, on his way to buy a trailer to haul his band's gear on tour. Years back, after picking up guitar in fourth grade, he got hip to the virtuosity of Doc Watson and Django Reinhardt. He started giving lessons in eighth grade and, after dropping out of high school to pursue music, served as the long-haired ringleader of a freewheeling, weekly honky-tonk night at a local club, a gig that inspired the twangier half of Photographs, his 2011 debut for New West Records. The other half of the album suggested an affinity for the refined craft of '70s singer-songwriters of both the folk-country and Brill Building persuasions.
Following a move to Nashville, Ellis ran with his southern-accented, urbane pop instincts on The Lights From the Chemical Plant, cementing his reputation as one of the most impressive young songwriters on the roots-minded scene. Then, he circled back to Houston to record a phenomenal new song cycle — a self-produced, self-titled effort, but not, as he takes care to point out, "because these songs are somehow more personal or I feel like they represent me more than anything else I've done."
Merch for this release:
Compact Disc (CD), Vinyl LP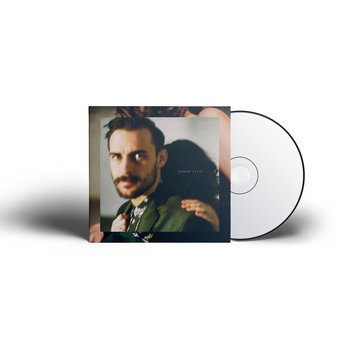 This is in direct contradiction to a press release sent out before the record's release, touting it as "his most personal statement yet," but Ellis dislikes the common promotional practice of pairing new music with a digestible narrative. "I don't really wanna market people's experience that way, or manipulate them into listening to it a certain way," he explains. "At some point, some marketing guy somewhere realized that, 'If I say this album's about getting sober, or I say this album's about my divorce, and I just keep saying it, eventually more people pick up on the story.'"
Here's the sticky part: getting divorced is, in fact, one of the major life events Ellis has experienced since Chemical Plant. So this would've been the opportune time for him to air emotional wounds on a breakup album—if he was that sort of singer-songwriter. But knotty narratives are his thing. His lyrics, which tend to get more attention than his equally engrossing rhythmic and melodic ideas, capture disquieted characters in exquisite detail. Most of the protagonists on the new album are at excruciating junctures in disintegrating relationships.
"I'm sure every writer puts themselves into their material somewhere or another," offers Ellis, "but I'm not gonna discuss details of my marriage with anybody. And I'm definitely not going to, in my opinion, ruin the surprise of connecting with these songs in a way that's meaningful to the listener. And it's not really even to protect me. Like, I don't give a shit. I don't mind talking about my life to people that I know. I think the strength of these songs is that they can be kinda ambiguous. If you just listen to 'em and connect with them in that way, I just think it's a much better experience. I think if you listen to the songs on here, there's not one side."
In pop songs like Justin Timberlake's "Cry Me a River," it's perfectly clear who's claiming the emotional high ground and who's receiving the retaliatory low blows. That the listener instinctually knows who to root for is a big part of what makes those songs so cathartic. But Ellis prefers how Paul Simon dealt with dissolved romance on Hearts and Bones, or how Joni Mitchell did it on Hejira, acknowledging the restlessness that can haunt relationships. And so, not once on his own album does Ellis play a character that comes off as a hero.
"I don't know any heroes, really," he muses. "It doesn't feel like I should paint a bad guy either, though, because in all this stuff, I don't think there is anybody right or wrong. It's just dealing with uncomfortable realities of trying to tie yourself to another human being, while everything is constantly changing and dying around you. It's a very complicated prospect."

photo by Dusdin Condren

Merch for this release:
Compact Disc (CD), Vinyl LP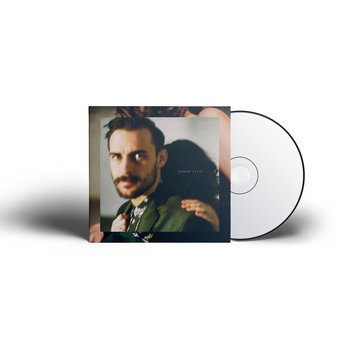 Album opener "Perfect Strangers" is a work of friskily acrobatic, cinematic orchestration that traces initial infatuation to inevitable antipathy. The protagonist's wryly bleak prediction? Getting to know a lover intimately is bound to ruin everything.
A couple of tracks later, in the fetchingly broody "California," Ellis zeroes in on a woman depleted by rearranging and relocating her life for her partner, only to be left alone. "Maybe I'll move to California, with the unbroken part of my heart I still have left," he sings in a keen, reedy tenor lost in listless daydreaming. "Maybe I'll fall in love again someday; I'm not gonna hold my breath."
Ellis can't decide exactly how fatalistic the vignette is. "Sometimes I hear 'California' as very hopeful: 'In the wake of this tragedy, I have all these opportunities, things that I can do.' Then other times I hear it as almost sarcastic, like she's really saying, 'I don't know what-the-fuck I'm supposed to do.'"
The musical liveliness of "Drivin,'" propelled by a light-footed train beat and beelining acoustic and electric guitar licks, belies the lyrics' vivid portrayal of passivity—a man cowering from mutual dissatisfaction in his marriage. "Oh, I just wish you'd go to bed," Ellis whines impatiently, "without the expectation that I'll come up there and say something to help you feel like things aren't such a mess."
Merch for this release:
Compact Disc (CD), Vinyl LP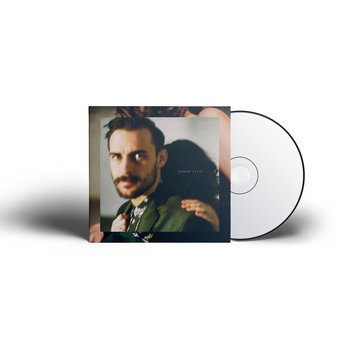 In "You're Not the One," "It's Not OK" and "Elephant," the protagonists tie themselves in knots. One strains against the stranglehold of lust for a forbidden woman. Another is tormented by the pattern he's fallen into: undermining the partnership he's supposedly committed to by indulging in the trysts he craves. But the album's most conflicted character appears on "Elephant." Over a tense, prickly guitar figure, Ellis plays a man who's lost faith in the model of marriage he once agreed to—not to mention in his own conscience—and for whom the idea of loving, monogamous devotion has mutated into something more like imprisonment.
Ellis has no trouble naming the emotions that color these deftly executed songs. "There's a lot of anxiety and a lot of insecurity and guilt," he says, "and sort of struggling with, 'Should I feel guilt about things?'"
But that's about as far as he's willing to go. "I'm not sure if the characters are likable," he offers with a small laugh. "I'm sure that's up to the listener, and whatever they're going through."
—Jewly Hight