FEATURES
The Subtle Horrors of Robert Aiki Aubrey Lowe's "Candyman" Score
By Jonathan Williger · Photos by Josie Keefe · September 17, 2021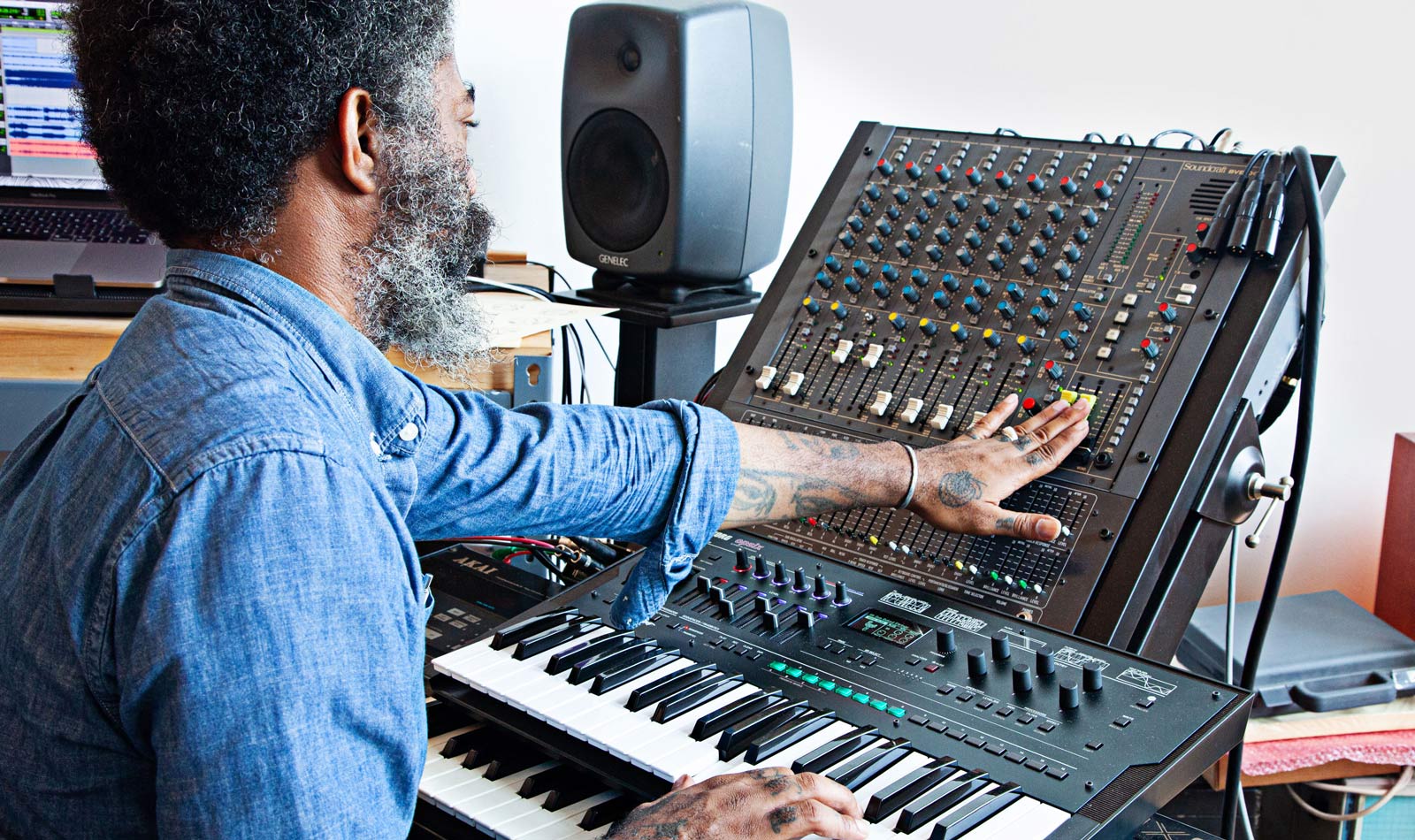 To summon the Candyman, the conjuror must first face themselves. Manifesting the restless, hook-handed soul that haunts the area around the Cabrini-Green housing projects in Chicago requires looking in the mirror, saying his name five times, and waiting for his image to appear in the reflection. The sound of that recitation, the slowly repeated "Candyman, Candyman….," is woven throughout Robert Aiki Aubrey Lowe's score for the newly-released film adaptation of the modern folktale, stretched and contorted until it resembles the unsettling sound of insects buzzing around the ear. "I wanted to play with that idea of illusion and reflection, presenting different signifiers and using them in ways that you may not consider them to be what they actually are," says Lowe. "That summoning lives throughout the score in different places. The energy of that word is there, but you don't actually know what you're hearing."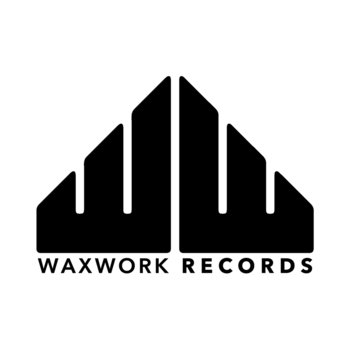 .
00:10 / 00:58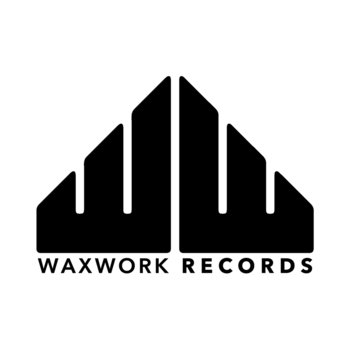 Merch for this release:
Compact Disc (CD)
The veteran synthesist and composer, who has also recorded under the name Lichens, hopes his score "embodies the narrative through sound," integrating sonic elements of the film's environment and characters while encapsulating the complex mix of terror, disbelief, and rage that permeates the story. A hallucinatory haze permeates Lowe's Candyman score, full of undulating waves of disembodied voices, groaning swells of bass, and the weightless scrape of horsehair on cello strings. Lowe traveled back to Chicago, his home for 13 years before moving to New York City over a decade ago, to collect field recordings around Cabrini-Green and other areas in which the film was shot, layering and warping those sounds until they became as unrecognizable as the summoning.
Candyman began its life as a short story by horror master Clive Barker titled "The Forbidden," which was adapted by director Bernard Rose into the notoriously shocking and gory original film in 1992. It was the first horror movie to address the injustices of American racism directly, as the main character, a white woman named Helen Lyle, investigates the folkloric underpinnings of a series of very real murders around Cabrini-Green credited to the mysterious Candyman. Her sanity unravels as she uncovers the Candyman's origins—the tortured soul of a Black man named Daniel Robitaille, brutally murdered in the late 1800s when he falls in love with a white woman—and ultimately, comes face to face with the spirit himself. Directed by Nia DaCosta, the 2021 film, framed by producer Jordan Peele as a "spiritual sequel" as opposed to a hard-and-fast remake, underscores these connections further, connecting the folklore to police violence, systemic racism, the intergenerational trauma endured by Black communities, and the white world's inability to comprehend those experiences.
"When you're dealing with the trauma of Black bodies, it is horrific," says Lowe. "It's a tale of horror. Being able to take that energy back, to take that space back, is really important. It's very therapeutic to be able to address these issues in terms that are not coming from a white perspective." In portraying that trauma through sound, Lowe says that he was eager not to give in to the fear, but rather to harness it, exposing the nuances and complexities embodied by the characters's experiences in the film. He often achieves this by juxtaposing seemingly contradictory atmospheres and tonalities. Dissonant passages can sound delicate and almost beautiful, such as "Brianna's Mirror Dream," which soundtracks a scene of grim foreshadowing for the main characters Brianna Carter and Anthony McCoy. "The Sweet," which is reprised throughout the film, features a frantic synthesizer arpeggiation disrupted by wordless chanting and slow-motion pulses of contrabass.
.
00:10 / 00:58
Merch for this release:
Compact Disc (CD)
Philip Glass scored the 1992 Candyman film, and his characteristically frenetic, hypnotic music acted as a manifestation of the frenzied terror experienced by Helen Lyle, punctuating its dramatic moments. By contrast, Lowe's score often recedes into the background, all slow-motion ooze and fractured hints at melody that suddenly grow forceful during moments of extreme torment and violence. "For this particular work, the music needed to be completely interwoven with the fabric of the story and the visual aspects of the film," says Lowe. "That means that a lot of the time you don't get these grand gestures. I wanted to have an electro-acoustic score that had a psychoacoustic result; sounds that are able to excite the ear while watching the film, but ultimately something that works in a more subliminal way." Even Lowe's interpretation of Glass's "Music Box," which plays during Candyman's closing credits, transforms the insistent melody into a ghostly echo of the original, wisps of delay spiraling behind the keyboard like smoke rising into the night sky.
Lowe says a major throughline in his music is the experience of "letting go and being enveloped by sound." He has spent much of the past year uploading music from his personal archive to Bandcamp, and across those albums are many long-form pieces that slowly twist and turn. It is easy to see how these tendencies translate to his work on Candyman, a singular multi-movement suite that subtly outlines the narrative of the film, its glacial swells of bass and hazy atmospheric synthesizer swallowing the listener whole. Just as the Candyman comes to life through the retelling of his story, these sounds become a living thing as they are absorbed by the listener. "I wanted to score to become an organism," says Lowe. "You might consider it organic, something that is itself moving, living, and breathing."