FEATURES
Rob Mazurek's Universe of Sound
By Dave Sumner · July 15, 2016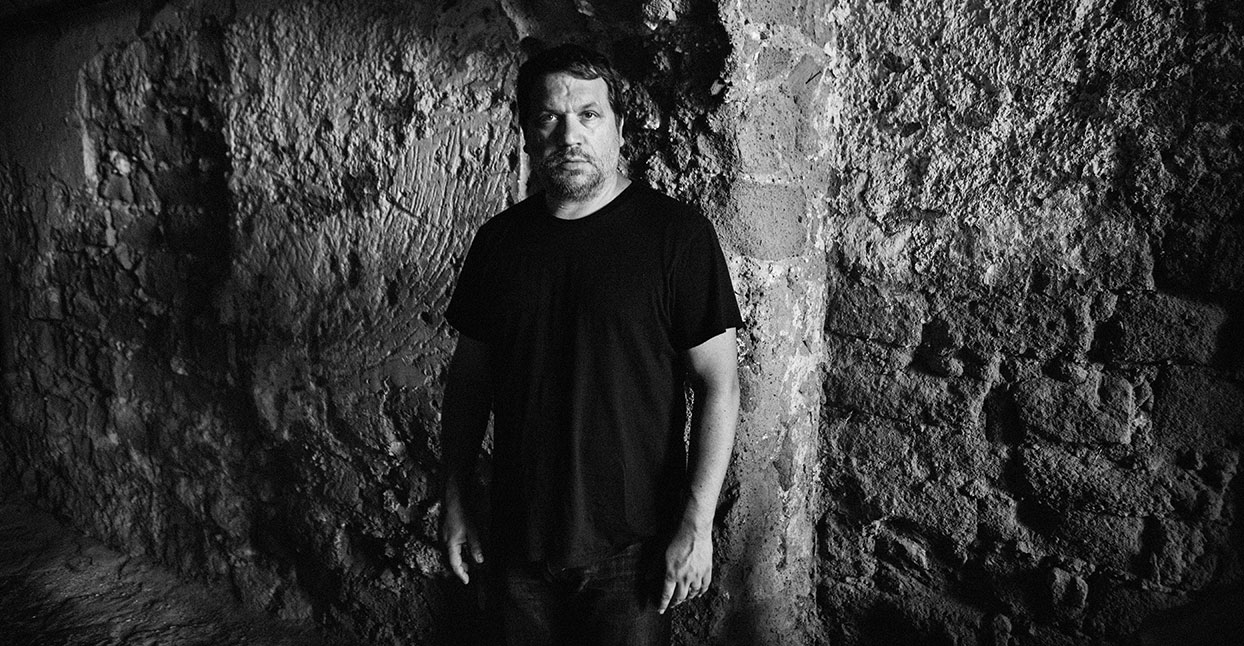 It wouldn't be too difficult to draw comparisons between the creative fearlessness of cornetist Rob Mazurek and the work of Miles Davis. Both carved out their niches with brass instruments, and both have prolific recording histories that cross any number of unwritten music borders. They may sound nothing alike, but what they share is a drive to expand their sonic perception—to seek out something original, in both the new and the familiar.
"I have this thing with melody," Mazurek says. "I love writing melodies in the realm of pure, dense sound. But these new melodies running through my head felt different, and I was just trying to find the right context for them."  Mazurek hit up a number of past collaborators to see if their vision fit with what he was envisioning. "I wasn't finding what I was looking for with these different configurations. It just wasn't clicking. And after a year of searching, I thought, why not just give them to Emmett [Kelly] and see what he can do?"
In the context of Mazurek's past works, it's understandable why singer-songwriter Kelly might not have been an obvious first (or third) choice. But his haunting vocals and hazy guitar work on those original melodies make it quickly clear that Kelly, who has also collaborated with Bonnie "Prince" Billy, was the perfect co-conspirator.
"Emmett just rolled with it and came up with these amazing lyrics. Plus, with his guitar playing, it's just perfect. He sent those back to me, and I ran them through modular synthesizers and the computer and added the instrumentals. When he sent me his work, I thought, 'That's it, that's what those melodies are.'"
If an album can be said to inherit the personality traits of its creator, then this is a side of Rob Mazurek that hasn't been shown before. Followers of Rob Mazurek's works know better than to be surprised. Doing something new is old hat for Mazurek.
"One of my first experiences with Jazz was hearing Sun Ra at the Chicago Jazz Festival," he says. "I was 15 at the time. I didn't know what I was going to hear, I just wanted to go to the festival. And I heard Sun Ra play, and he floored me. He blew me away. To such an extent that I kind of went a little crazy. All I could think about was that I wanted to get to the city and play jazz."
Mazurek took advantage of the talent pool for both teachers and collaborating musicians.
"In the '80s and '90s, there were so many things happening in Chicago, from the straight-ahead stuff to the more free and avant-garde," he says. "It was coming from all directions, and if you got to a point where you could open yourself up to these influences, it was quite extraordinary."
His work in the Chicago scene led Mazurek to a number of wildly expressive and varied projects, with Jeff Parker, Chad Taylor and the Chicago Underground Collective, and then later, expansive projects like the Exploding Star Orchestra, Pulsar Quartet and Starlicker. For Mazurek, the key to remaining tethered to all of these different visions was conceptual.
"The whole thing is about thoughtful interactions," he says with emphasis. "Trying to get rid of all bias of what you think something should be, or what someone should be doing. The worst thing in the world is to be on the bandstand, and the guy that you're playing with wants to hear something other than what you're playing. To me, it's accepting things for as they are. That's the way to discovering everything."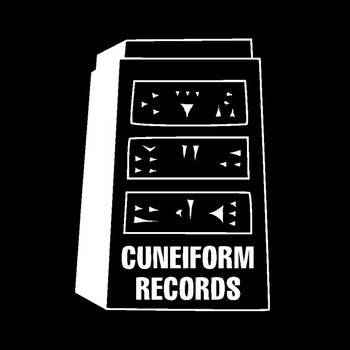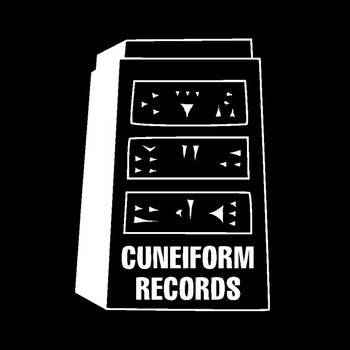 Merch for this release:
Compact Disc (CD)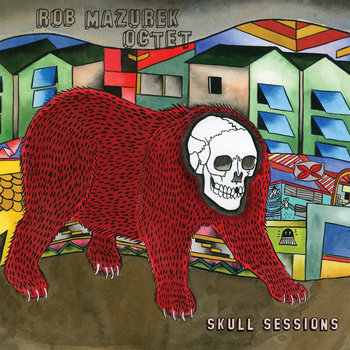 Eventually, Mazurek moved to Brazil—first to the Amazon rain forest and then, later, to São Paulo. While in Manaus, he got lost in the land and its environment, utilizing what he discovered in his music in both the literal and theoretical sense.
"I initially moved to Brazil in 2000," he says. "My first wife was a researcher in the Amazon. It was a crazy, incredible place. I was able to go to the research institute and record the sound of electric eels, which I still use in some of my compositions. Certain electric eels have a sound like a violin, and no two have exactly the same tone. So when I'm playing with another horn player, we'll move the tone to create a wobbling effect."
And if Mazurek's days in the Manaus rainforest were about conceptualizing the meaning of sound, his Sao Paulo days were about discovering its feel.
"It's a culture that is riveted to the idea of song and rhythm," he says of São Paulo. "It's an infectious thing, and the São Paulo Underground delved into what São Paulo is all about, this immense, sprawling, insane city. Talk about the 'sound of the city.'"
The São Paulo Underground were comprised of percussionist Mauricio Takara and keyboardist and effects man Guilherme Granado, who Mazurek met during his time in Brazil.
"When we started the group, we had a lot of similar influences. Strangely enough, they had all these free jazz records in their collections, and knew about the Chicago scene and Tortoise and Isotope 217 and the AACM."
Those Chicago influences flow into the group's combination of '60's Brazilian-psych-trip and new-millenium post-rock, all of it poured through a system of electronics and effects. This is music that has all of the elements necessary to generate a kind of cerebral trance, but its danceable grooves and quick-changing shifts in tempo also kickstart the heart and feet. It's fun music for the introvert, thoughtful music for the clubgoer.
Merch for this release:
Compact Disc (CD)
It was tragedy that led to two massive moments in Mazurek's catalog. The first was the passing of his mother, which led to the massively emotional release of Return the Tides: Ascension Suite and Holy Ghost.
"We played this music with as much spiritual and emotional energy as I have witnessed in a situation."  That's one of many things Mazurek writes about the recording session and his mother's passing, and everything about the recording backs his statement up. Its high-voltage dissonance reflects emotional turmoil and pain, and the speedy grooves and sudden melodic departures speak to a sense of peace and hope. "One of the very last things she said to me was that no matter where she was in the universe and wherever I was, she would always hear me."
Mazurek gathered an ensemble of previous collaborators in seclusion. There are passages where 70s jazz-rock fusion rages beside free jazz chaos; there are passages where a post-rock fury and a post-bop momentum sing out in the voice of the present day. But ultimately, this music isn't about genres— it's about the vulnerable trembling and the unchecked fire of a musician taking everything inside of him and getting it all out for all to hear.
Merch for this release:
Vinyl LP, Compact Disc (CD)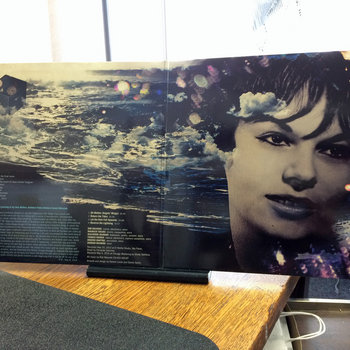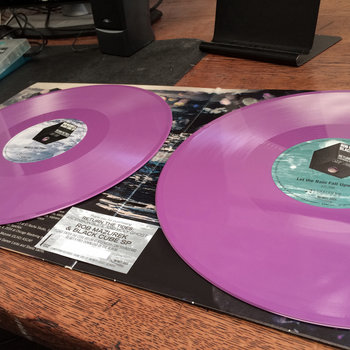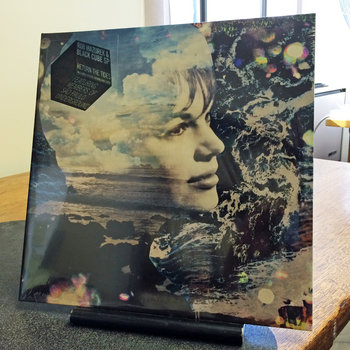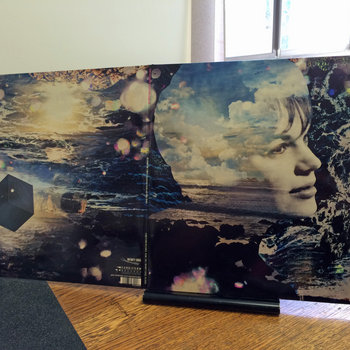 "I want to know these things about myself on an intimate level, and that's perhaps the overriding reason for why I'm doing this—to discover something and then to share that with other people."
If Return the Tides was Mazurek releasing emotional pain, his subsequent recording, the ambient drone of Alternate Moon Cycles was representative of the catharsis that followed. And though Alternate Moon Cycles was a departure in sound from what had come before, the approach was one that felt right at home. "There's a power that comes from honing in on one very specific thing. It has the potential of opening up a whole other world. The vocabulary is so deceptively simple. But I listen to that music and I hear universes."
On Alternate Moon Cycles, that universe is comprised of two extended tracks that build up from an undercurrent of pulsing electric bass and the drone of organ, to the hum and cries of cornet, as comforting and distant as moonlight on an overcast night.
Merch for this release:
Cassette, Vinyl LP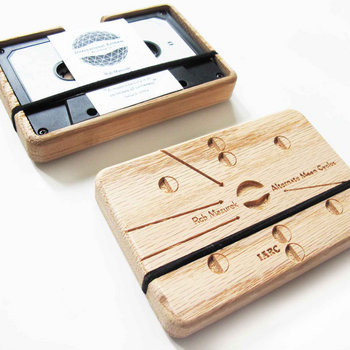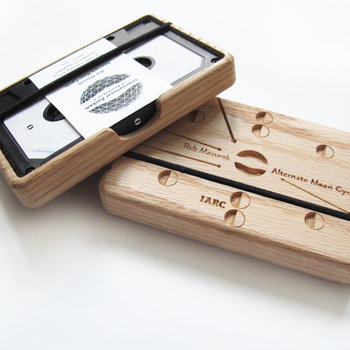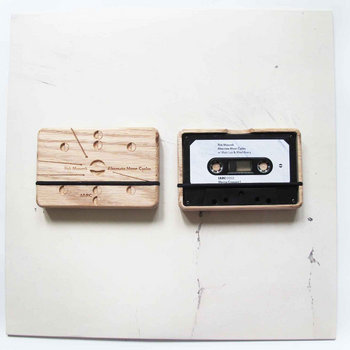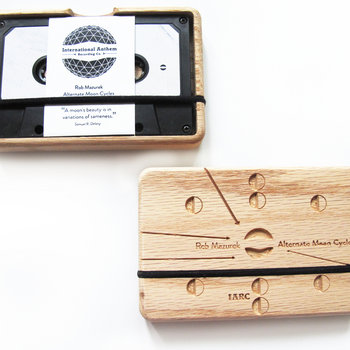 "The vocabulary has built up to a certain degree to where I'm trying to construct things that are interesting to me, but also things that, perhaps, haven't been done before. And then the question becomes, 'Where do you go after that?'  And that's my constant thing. 'Now what do you do?'"
Mazurek keeps finding ways to answer to that question. He has just released a duo recording with guitarist and long-time collaborator Jeff Parker and, in the fall of 2016, a new São Paulo Underground recording will see the light of day. Considering that Mazurek has approximately fifty recordings to his name, it won't come as a surprise if he fills the time in between those dates with even more new music. When he speaks of the music that most affects him, it seems almost a certainty that he'll get hooked on a project that will lead to more experiments in sound.
"My favorite experiences are ones where the music is right there in nature, indigenous to the ground it's made on. Or an eight-hour ceremony where most of the people in the congregation are on another level of consciousness. Maybe that's why I like São Paulo and Chicago so much. These big cities have this kind of energy that comes from the top and if you open yourself to it, you can find this ecstatic feeling that makes you believe it'll be the saving grace of humanity."
—Dave Sumner