FEATURES
Hong Kong Tastemaker Riz Farooqi Wants You to Hear More Asian Hardcore Music
By Josh Feola · May 14, 2018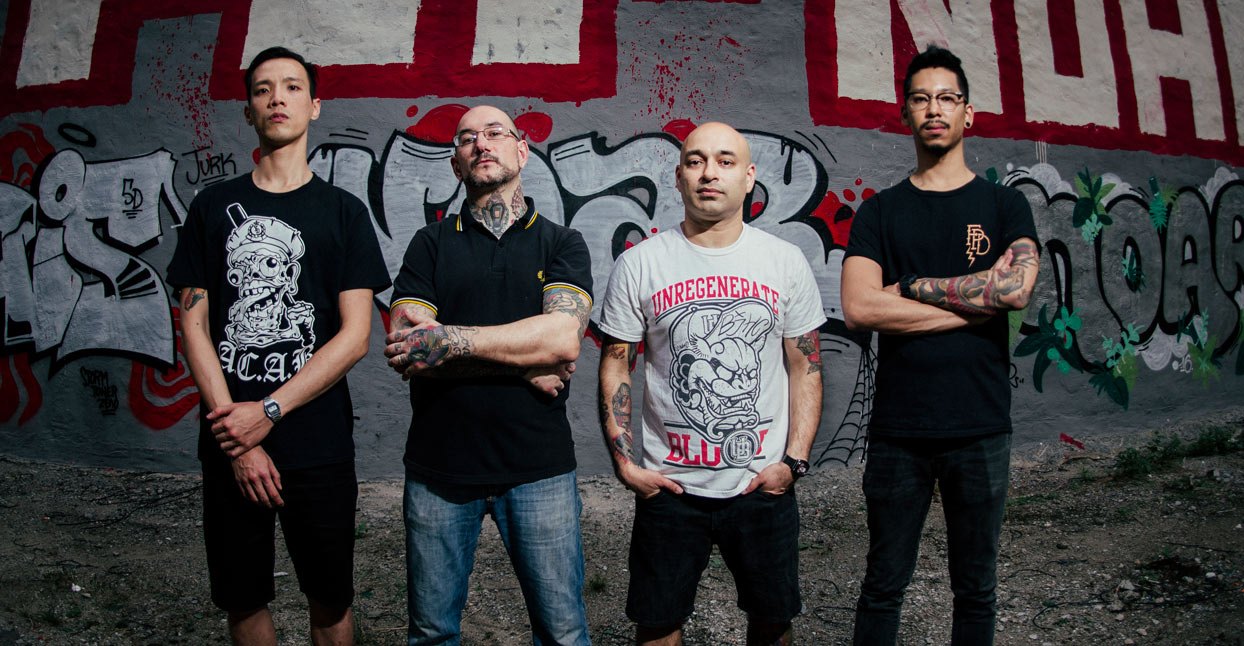 It's not an exaggeration to call Riz Farooqi the reigning king of Chinese hardcore. His band King Ly Chee—which formed in 1999 and disbanded last year—were not only the first group to introduce the fast, heavy strain of punk to greater China, they also put in years of effort and work to help build and sustain a community around it. Farooqi and his band, who wrote songs in both Mandarin and English, inspired the current crop of diehards keeping hardcore alive in mainland China.
Farooqi was born in Karachi, Pakistan. When he was two months old, his family moved to Hong Kong to join his father, who was already living there. Farooqi grew up in the Tsim Sha Tsui area, which is where a large number of South Asians land when they first move to Hong Kong. He currently lives in the far-flung Po Lam, which is full of verdant hills, rock pools, and waterfalls. "My daughter loves it here," Farooqi says.
Though he'd been a fan of metal when he was growing up, Farooqi's true awakening came in 1994, when he saw NYHC legends Sick Of It All play in a sweaty basement in Western Massachusetts while he was a university student in Amherst. "Hong Kong in the '80s or early '90s had zero hardcore bands," he says. Growing up, Farooqi's access to extreme music came mostly via heavy metal cassettes, vinyl, and VHS tapes. But, he says, seeing Sick Of It All that night "changed my life forever."
Farooqi began exploring the music and culture of DIY hardcore immediately after that gig. He started a band, made zines and CDs, and booked tours. After graduating, he moved to New York, where he was certain he'd spend the rest of his life. But when he failed to secure a visa to prolong his stay, he moved back home in 1999, and has been in Hong Kong ever since. Since then, much of his energy has gone to his day job as a first-grade teacher, a position he's held for the past 15 years. The rest of his energy has gone into his core mission of spreading the gospel of DIY hardcore throughout China.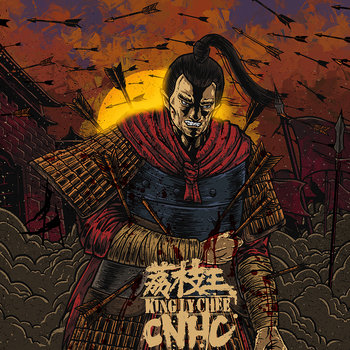 .
00:10 / 00:58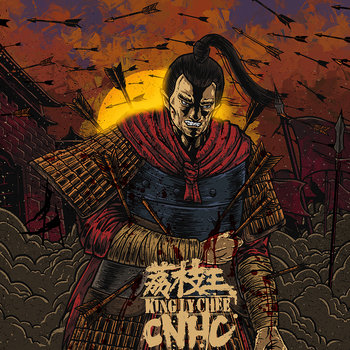 King Ly Chee was arguably the first hardcore band in greater China and, as is often the case with trailblazing bands, they had their share of ups and downs. Though they had a passionate following across the country, King Ly Chee struggled to break through the cultural noise in Mainland China, which is currently in the middle of a sustained crackdown on underground music.
Despite signing with a label that also operated a nationwide festival network that was initially eager to support them, King Ly Chee was effectively banned from performing at music festivals on the mainland from 2004 on. "Anytime we were offered shows at festivals, or some pretty public events guaranteeing us a show fee, flights from Hong Kong, hotels," Farooqi says, "without fail, a few weeks later the promoter would call back saying that we were singled out by the Ministry of Culture, stating that we were not allowed to perform."
Nevertheless, King Ly Chee still made it from Hong Kong to Beijing—which officially re-claimed sovereignty over Hong Kong from the United Kingdom in 1997—for smaller-scale events, most notably the annual China Hardcore festival, which launched in 2012. They were regular headliners, though Farooqi says he's seen the scene wane in recent years. Still, there are "pockets of diehards" keeping hardcore alive in China, and Farooqi says he's encouraged by the people who keep the CNHC festival going. That same collective recently launched a merch production company called As One Merch: "It's still insanely small, so every single person's little effort goes a long way."
.
00:10 / 00:58
Outside of Asia, King Ly Chee reached its apex when they were invited to join Farooqi's idols, Sick Of It All, for a string of U.S. dates celebrating the New York band's 30th anniversary in 2016. The idea came after Farooqi had invited the NYHC heavyweights for an Asia tour the year before. "We were joking with them in Kuala Lumpur and I said, 'You should just have us come out and open your 30-year anniversary shows.' They looked at each other and said, 'Fuck yeah, we should!' I made them repeat it, I put it down in writing, and we knew it was on."
During that run of shows, King Ly Chee experienced a series of career highs: they got a tour of the Dischord House from Ian MacKaye, and had Lord Ezec of NYHC mainstays Skarhead and Crown of Thornz stumble into their backroom at a show in New York.
Since then, however, Farooqi has set his sights on a new goal: introducing bands from around Asia to a wider, international audience. As a musician and a fan, he's been touring Asia since 2003, and has been listening to bands from the continent since the '90s. As a daily reader of Western web forums like Lambgoat, Punknews.org, MetalSucks, and Dying Scene, he realized there was no similar platform covering the daily rumblings from Asia's geographically wide and sonically dense underground music scenes. "One day I was just like, 'Fuck it, let me start my own.' This has been my approach to everything in life—to just make shit happen myself." Since 2015, he's been posting daily on his platform Unite Asia, with the expanded goal of bringing new music from around the continent to the rest of the world.
Farooqi says that he's learned a lot from launching Unite Asia. His coverage of different scenes has strengthened his appreciation of new music coming out of Indonesia, which "has the biggest scene for everything" outside of Japan, he says. "Because there are so many bands there, the bands are in constant—healthy—competition with each other, so the level of music that's created is of the highest quality."
.
00:10 / 00:58
King Ly Chee split up in 2017, but Farooqi is still busy as a musician with his more riff-heavy metal project Dagger, which has, as he puts it, "more anger in the music." The band started in January 2017, and released a six-song cassette EP soon after on Singapore label Dangerous Goods. They have three new songs coming out in 2018, the first of which, "Live Your Life," is up now on their Bandcamp page. All three will be on a split 7" released later in 2018 by Dangerous Goods.
Yet despite the music he's recording and releasing, Farooqi ultimately wants to help others build long-lasting careers beyond their respective home bases. That also calls for American listeners to dig for music beyond what they'd normally listen to.
"We all have to check our own actions," Farooqi says. "The next time you share a song, video, or album from an American band who already have access to all the media and booking agents and labels that run the world of music, how about putting up 10 consecutive posts about bands from another part of the world?"
-Josh Feola