FEATURES
Introducing Risa Rubin: An Exclusive Video Album
By Daniel Ralston · June 29, 2016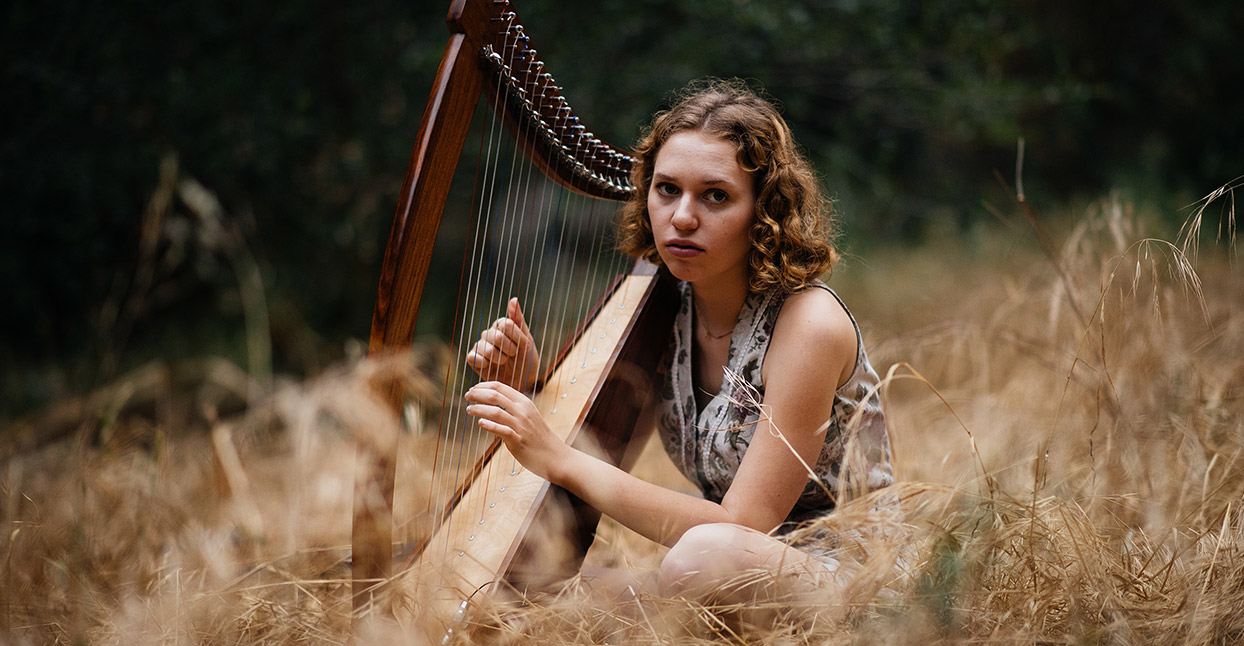 photo by Patrick Gookin
[Watch exclusive videos for every song on Risa Rubin's Jewish Unicorn here.]
The laptop Risa Rubin uses to record her music currently sits in two pieces. Her harp is "literally the worst one you can buy." Last year, while writing and recording her new record Jewish Unicorn, there was a distinct possibility that she would be homeless. Given that, choosing to play the harp as a career option probably felt like a mistake.
But despite those obstacles, Rubin kept hitting 'record', and kept fighting to carve out a little piece of the world for herself. Now, one year later, she's 21, she has a steady nanny gig, and she's moved into a basement apartment with her sister. There's a orange tree in the yard, and her life is a little more manageable now. The laptop is still busted, though.
It's a rare gray day in Los Angeles. Risa Rubin is sitting in the cafe at Little Dom's, a hot spot frequented by actors you might recognize from various Netflix original series. As we discuss her album—and the visual accompaniment she created for each track—it's clear that her family is a huge part of her life. It's no wonder she references them often in her songs.

photo by Patrick Gookin
As a kid, Rubin bounced from city to city, the daughter of creative parents. "My dad is a comedy writer who didn't really work, and my mom is an artist who didn't really work." Amy Winehouse was her first musical obsession, and that same outsized performative quality runs through her work. "I started singing in this crazy voice, which hasn't gone away completely," she says. While living in the Bay Area in her late teens, she struck up a conversation with a weird lady on the BART train who turned out to be a harp teacher. "I didn't pick up an instrument until I was 18, and it was the harp," she says. That was just four years ago. Jewish Unicorn is her second full-length, and when I ask her what songs she covered when she was first learning to play, she laughs and says, "I only know my own songs!"
There's a ragtag, "let's-put-on-a-show" quality that runs through Rubin's music. Her filmmaker sister helped her assemble the accompanying video clips, which range from Harmony Korine-level absurdity on "Cry Longer" (in which Rubin attempts to pop a series of balloons in her underwear), to nostalgic and sweet in "Decision." Her intent is the same throughout: to take the small moments in her life and bring them into the world with as little filter as possible.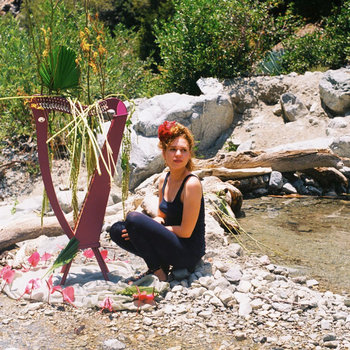 .
00:10 / 00:58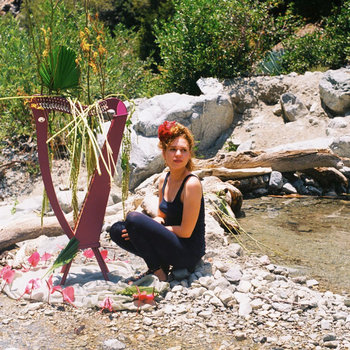 photo by Patrick Gookin
The figure that looms largest in Rubin's life is her twin brother Miles. Much of the time Rubin spent moving around as a kid was the result of her brother's behavioral issues. Because Miles required so much attention, Rubin responded by turning inward, not wanting to cause problems or upset the family dynamic. Her brother, who is now in the Israeli military, is a frequent subject of Rubin's songs. Jewish Unicorn standout "Twin Symphony" deals with the conflicted relationship that comes with loving the person who knows you best. It opens with the line, "Can't you see/ I encourage co-dependency" and later states, "I have nothing to do with my brother." It's a sad, sweet song with lo-fi keyboards looping and twisting around a simple harp pattern. Rubin's voice weaves between them with a sense of resolve and purpose, repeating the line, "I want to be me/ without a tragedy." The video that accompanies "Twin Symphony" features Rubin and Miles, as well as other sets of twins. "The song and video are questioning what it means to be twins and siblings," Rubin says, "and pondering how you could be so close to one sibling and basically not know the other."
.
00:10 / 00:58
Because Rubin is a young woman who sings an affected voice and plays the harp, comparisons to Joanna Newsom are inevitable. This isn't lost on Rubin. "I hear it," she says. "I think my voice is changing and becoming more my own as I figure out what I want to do." Rubin is also aware that the creation and cultivation of an identity is something that used to happen in private. Only a handful of people knew Bob Dylan was a middle-class kid from Minnesota when he was aping Woody Guthrie in Greenwich Village. Joe Strummer was a straight-up hippie before he started The Clash. Everyone starts somewhere. Risa Rubin is carving out her identity in real time.
—Daniel Ralston