FEATURES
Medieval Electronics: The Occult Techno of Renart
By Ammar Kalia · November 17, 2017
The process of making art can be confounding to those who aren't creatively inclined. When it's spoken about, it's often enshrined in secrecy, described using the kind of sacred language often reserved for the spiritual—or, on the other side of that same coin, the occult.
By the same token, the occult is often explicitly referenced in music; look no further than the work of '70s rockers like Black Widow, or the contemporary psychedelia of Ghost. In the music of Frédéric Destres, aka Renart, the connection to the occult is more explicit—Destres is a Professor of Occult Sciences at Paris' La Sorbonne. To date, Destres has released several EPs of propulsive, synth-heavy songs that draw heavily on his studies of otherworldly texts and practices. He's now preparing to release his debut LP, Fragments Séquencés ("sequenced fragments"), on the French label Cracki.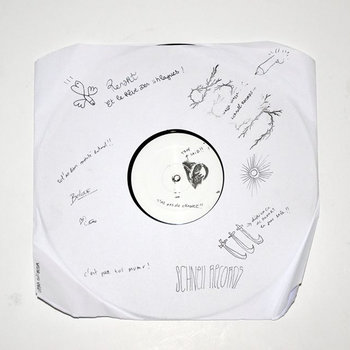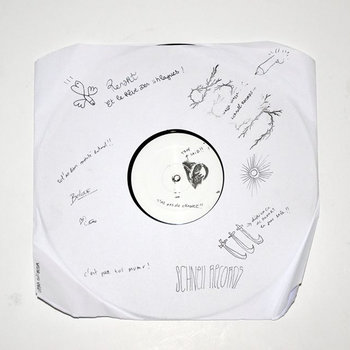 "In both instances—in my academic work and my musical arrangements—it is a question of manipulating dangerous energies," Destres says. On Séquencés, he translates those "dangerous energies" into the acid-synth rave of tracks like "La Prise du Pouvoir," and the tensile movement between ambient keys and electronic imitations of nature on "Cyber-Moineaux." This back-and-forth between danceable energy and introspective soundscapes turns up throughout Fragments Séquencés, as the relative calm of "Cyber-Moineaux" transitions into the gently oscillating synth bass of "Souvenirs Miroirs," all of it held together by Destres's masterful percussive programming.
"When I compose music, I do not try to convince the listener, I instead want to share an emotion with them," he says. "The album is a set of stories. 'La Prise du Pouvoir' ('The Seizure of Power'), for example, is about a mythical character called Singifus Pontifex, who was born a peasant and then who becomes king. The practice of power made him cruel and insane, and the track speaks of hope and, finally, of disappointment as his kingdom is besieged." And while this alt-Medieval tale might be tough to pick out amongst the compressed rhythmic charge of the track, the emotions of hope and disappointment are clear in the switch from major to minor scales, from the twinkling of topline pads to the insidious underlying bassline.
Narrative mythology aside, one of Destres's most powerful statements on the record is about the artistic power of electronic music, and the ability to connect current musical forms with ancient knowledge. "I want to overcome the contradictory image between a futuristic electronic music and an antiquated past," he says. "For me, this music I make bears witness to our ancestral ritual forms." Its insistent use of the trance-like, software-driven 4/4 production grid is a nod to that ritual element. Even the digitized cover art—a parchment of pseudo-hieroglyphics on an abstract background—is intended to be a "hypothetical reconstruction of a musical score from an exoplanet"—the material witness of Destres's sonic creations, translated into pixel and color.
Renart's work does involve more collaborators than just mythical occultists. On "Le Cult de Noire Vouivre," he enlists the help of saxophonist Axel Rigaud, as well as noise fragments from the recently discovered exoplanet Kepler-22b. This combination of different audio sources, of digital reverb with analog synth, of earthy bass with extra-terrestrial transmission, broadens the artistic reach of Fragments Séquencés. It propels the record beyond a fantasy mythology into something like self-expression.
Over the course of its nine tracks, Fragments Séquencés takes an experiential journey not only through the mind of Destres himself, but also through '70s psych-rock, guttural Detroit techno, and even '90s jungle. Ultimately, his work is one of "medieval electronics," a jarring clash of intricate academia with historical telescoping and emotive abstraction, which Destres hopes "will at least not bore the listener."
—Ammar Kalia