FEATURES
Remi's Everyman Anthems Rule Australian Hip-Hop
By Christina Lee · September 16, 2016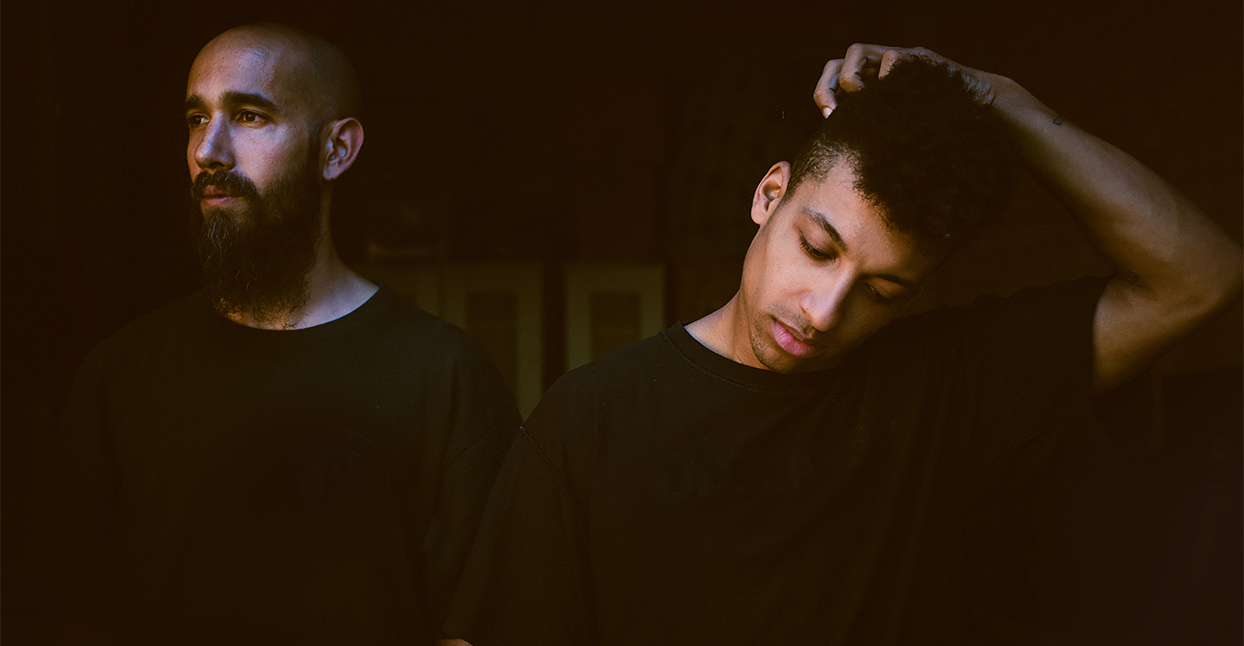 "And now blow your money / there goes a hundred," Remi Kolawole repeats on "Substance Therapy." With its heavy-hitting electronic production, the song sounds, at first pass, like a club anthem, an exuberant celebration of cash and its benefits. In the video for the song, Kolawole is charging his way forcefully—almost angrily—down railroad tracks, his left hand gripping a champagne bottle. Kolawole and his producer Sensible J are the two members of the Melbourne-based group Remi. As it turns out, "Substance Therapy" is not a song that thrills in indulgence; it took shape when Kolawole witnessed friend's increasing dependence on drugs as a way to cope with hard times. That backstory gives its lyrics greater gravity: "It's just getting older like my favorite line / You know the one: 'Really, I'm fine, I'm fine,'" Kolawole raps.
.
00:10 / 00:58
Kolawole wrote "Substance Therapy" at around the same time that an increasing number of critics were anointing him the new face of Australian hip-hop. Last year, REMI became the first rap act to clinch the Australian Music Prize. Historically, the local hip-hop scene has been dominated by "skiphop"—white males rapping about partying, over music vaguely inspired by '90s East Coast hip-hop. REMI's prize-winning album, 2014's Raw x Infinity may have its share of easygoing moments (like the wordplay-rich freestyles where Kolawole boasts of "Nigerian excellence"), but the duo shine brightest when recounting their personal struggles. In "Ode to Ignorance," Kolawole, who is half black,  doesn't mince words when describing Australia's oppression of its native Aboriginal communities: "If you're not male and Caucasian, you ain't shit."
Remi's new album, Divas & Demons, is full of such blistering moments. On "Young and Free," Kolawole opens a newspaper to catch up on Australian current events, only to be deeply disappointed: "Next page, it says 'no matrimony for gays' / How can you promote that?"
"Some of this stuff is polarizing, some of this is challenging," Kolawole says. "How often do you hear conflicting issues in hip-hop? It's struggle music. Some people are not trying to be reserved. They're trying to be bold. They're trying to be real. They're trying to be open."
Where does the story of this album begin for you?
Sensible J: We did a song about four years ago that didn't make [the album]. We just called the song "Divas & Demons," because it fit the vibe of the beat and what Remi had written about. That song sat on our laptops for the last four years. Then, two years ago, when we wanted to start our next record, we thought, "That's a great title." That song is not even on Divas & Demons—it's still sitting on the laptop. Sonically, it sounds like if Kid A, Hail to the Thief-era Radiohead did a hip-hop beat.
Remi: I guess for me, it started at the end of Raw x Infinity. With "Substance Therapy," I had written it about a friend of mine who had gone through depression. After that, I spent the whole next year and a half going through depression. It was the only thing that I could really write about—the causes of that—because that's what's on your mind. Everything ended up forming around that song.
All of this happened as REMI was approaching a career high. What has been the biggest highlight for you guys, from between Raw x Infinity and now?
Sensible J: Getting to go overseas and play music that we laid out in my bedroom. We went to Europe four times and America once. Not many Australian hip-hop acts get the chance to do that. We've been very lucky.
Remi: Playing new places I never thought I would even visit, let alone play new music in — even places in Australia. We just went away over the weekend to the northern territories, to the northern part of Australia. Where we were specifically was an indigenous community.
Sensible J: Four-hundred people live there normally, and over the weekend there were 4,000 people, which was a first for an Aboriginal community, to have that many people there. It's a 10-hour drive from the closest major city, and in the 10-hour drive we passed three towns, each of which had maybe a hundred people, 200 people living there.
Remi: It's kind of what a lot of people would think [all of] Australia is—this big, hot, red desert. We live in a Westernized city at the bottom of Australia. So I guess it would be the equivalent of going from New York City to the middle of the desert where there's 350 people, just living in a totally different way of life, culture, language, everything.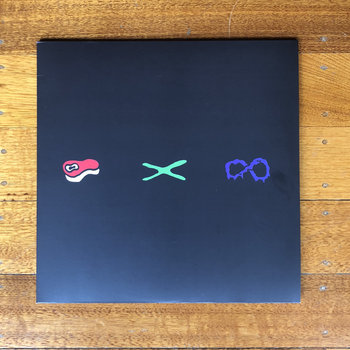 .
00:10 / 00:58
Merch for this release:
Vinyl LP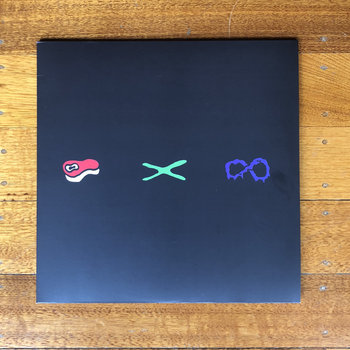 Do you guys feel like mentors in any way, perhaps because of your status in Australian hip-hop? Remi, you have a lyric in Divas and Demons about showing black kids that you can be proud of your skin color.
Remi: When I was younger, there was this lady on TV. Her name was Frosina. They used to call her "Fuzzy." Her show is Video Hits. Basically, it's like MTV, but in Australia. She was the only black person I'd seen on TV that was Australian at that time. For me, to see her on TV representing me, even in the smallest way possible, was huge. Fuzzy didn't really drop knowledge on me about my history, or about my genetic makeup, or what racism was in this country. She was just being, which is sometimes more important. I don't want kids to listen to me that much, but I definitely want them to see that being a little bit different is a great thing.
Of the tracks featured in Divas and Demons, which are you most proud of, and why?
Sensible J: I'll pick the weirdest one. "Move On." It doesn't sound like any "hip-hop" that I've heard before, from the beat to the vocals, to the piano solo that goes throughout the whole song. We were very lucky; we got Simon Mavin from Hiatus Kaiyote to do it. I just put the beat on, and I think it was his second take. He's a genius.
.
00:10 / 00:58
Remi: The second joint ["Forsaken Man"]. "Contact Hi[/High/I]," which features my friend Silent Jay. That's like my brother my brother. I was so touched that he chose to do his first ever singing feature on our album—and then also that he killed it so hard. And I like weed, so…
The third is "Young and Free." [Sensible J] played, like, five different drum beats in one track.  And he wasn't doing easy, digestible drums. That made me simplify what I was writing about. We have such a beautiful country; I love everything about it. But the oppression out here is not visible. It's mental, and it's hard to explain, because most of our media references are coming from America, because of what culture is glorified out here and how people love its hip-hop and pop acts or whatever. We see things like Alton Sterling and Mike Brown — glaring examples of systematic racism. Which does happen to indigenous people, that's not to take away from that. But when you're in the city, a lot of the oppression that you deal with, whether as a person of color, as a woman, as members of the queer community is mental. It's very hard to explain to people that are ignorant to that. To me, that song did that, even if it was a really, really simple way, it was like, "Okay, let me show you a tiny aspect of how this is fucked up."
It was something that I was always trying to write about but found very difficult. So as a writer of this song, I was really happy with that song. Because you can talk about it and I can say these things to you, but then you can go back and listen — "I understand." More importantly, I can do that to people in Australia that might need to hear it.
—Christina Lee