FEATURES
Regional Justice Center's Powerviolence Takes on Incarceration and Its Effects
By Luke Ottenhof · June 28, 2018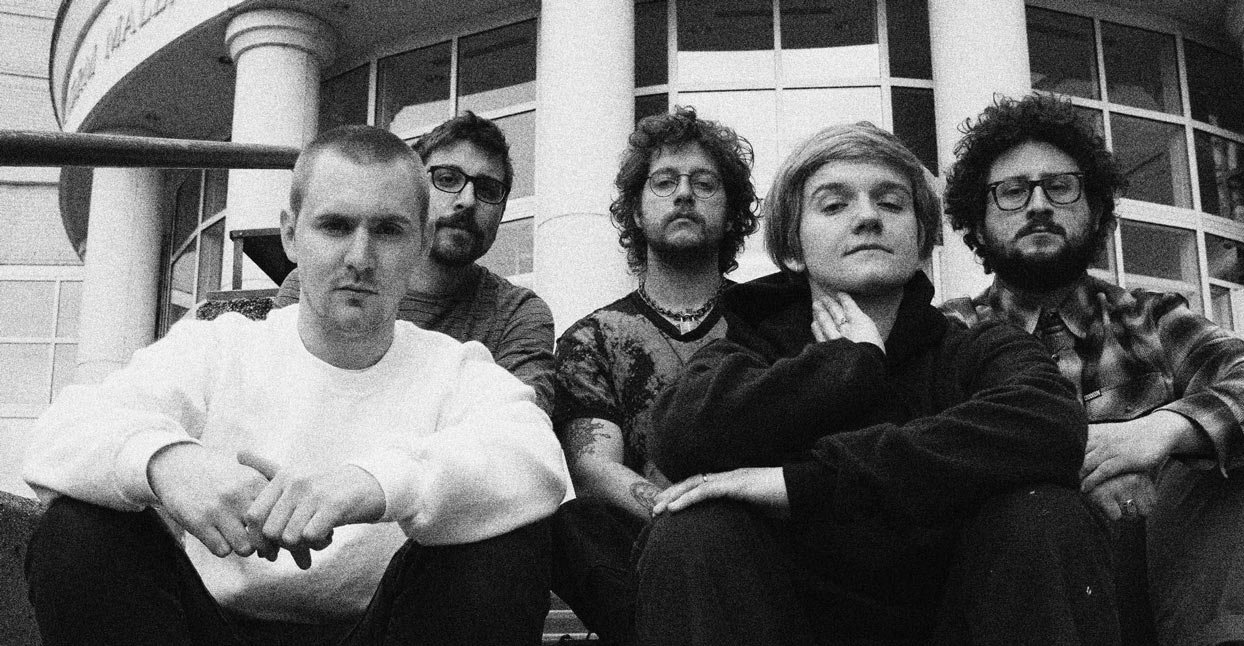 Ian Shelton just moved from Seattle to Los Angeles, a move that came just before his powerviolence band Regional Justice Center released their debut full-length. Shelton hopes that with a new roster of musicians in L.A., he'll be able to tour more frequently. He's anxious to hit the road. "I've been trying to just keep going and keep going and keep going," he says.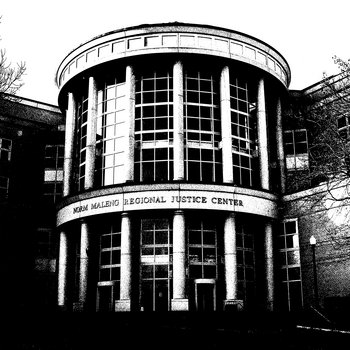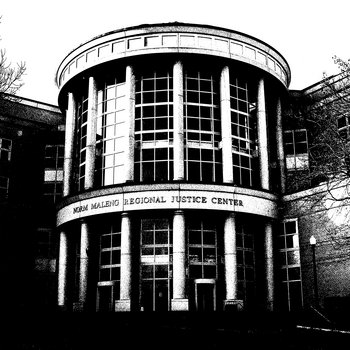 Merch for this release:
Vinyl LP, Cassette

Shelton's passionate drive to share Regional Justice Center's new record, World Of Inconvenience, has a lot to do with the circumstances under which it was created. World Of Inconvenience documents his younger brother Max's incarceration in Maleng Regional Justice Center in Kent, Washington, just half an hour south of Seattle. Max was 18 when, in 2016, he was sentenced to 72 months for Assault in the First Degree, stemming from a drug-related altercation. (He was held in Maleng while awaiting trial; he's now serving his sentence in state prison.) "He'll be incarcerated until 2022," Shelton reiterates. Max just celebrated his 20th birthday, from the inside.

World Of Inconvenience functions on a few different levels. It's an 11-track, 12-minute blast of powerviolence, sludge, noise, and hardcore; it's a personal narrative that finds Shelton grappling with his brother's incarceration; and it's a piece of prisoner advocacy, a text that rails against America's malignant prison-industrial complex.
All of these things are qualified with Max's voice, dispersed in clips throughout the record, which Shelton captured during phone calls with his brother. Shelton learned that some topics were off-limits while Max awaited sentencing, as anything he said over the phone could be used against him at trial. "Sometimes I would ask him a question and he's like, 'That's so stupid that you asked that,'" he laughs.
Shelton explains that Max was excited to be involved with the record, though. "He wants to put things creatively into the world," Shelton says. "He's gonna walk out of prison, and I'm gonna hand him this record like, 'Here, you created this. You were a part of creating this while you were gone.'"
Merch for this release:
Vinyl LP, Cassette


Regional Justice Center is hardcore at their best: precise, efficient, and forward. But Shelton admits he was hesitant to take such a direct approach with the band. Mid-album cut "Exploitation" unpacks Shelton's desire to properly present the content. "There's a thin line between what happens to somebody that's close to you, and what happens to you, because in a way it's happening to both of you," he says. "My brother's incarceration is something that's happening to him, but at the same time, it's happening to me, and I'm having to figure out how I'm dealing with that, and how I deal with things mainly is through creating something."
Shelton notes that his goal with Regional Justice Center isn't to claim his brother's innocence. Rather, Shelton's focus is on the prison system, and the those affected by it.

When Max first went in, he would call his older brother multiple times a day. "I couldn't stop him from calling me," Shelton says. "He was scared." He soon realized that Securus Technologies, which provides Maleng's phone services, charged $15 per call. Over the first two weeks, Shelton spent hundreds of dollars to speak with his brother. Further research showed that Securus was in a profit-sharing model with the jails and the King County Sheriff's Department. "There's an actual investment [by the state and private corporations] in the idea that people need to be going in," he says.
These experiences angered Shelton, but they also drove home reality. "People always say that for-profit prison system is bad, and you know that… but then you're like, 'Oh shit, I'm paying half of my wages right now talking to my brother on the phone. It suddenly hits you: the weight of the economic burden of the prison system on family." He also recognizes he's in a position of relative privilege: "I'm not broke. You can think about how this affects more vulnerable populations."
Merch for this release:
Vinyl LP, Cassette
These systems have consequences beyond time served. "Class A" refers to Max's permanent criminal status: "Branded / Scarred / Can't escape what you are," Shelton roars on the track. "When my brother comes out, he'll be a Class A felon, which is the same class as murder," he says. "He's gonna have difficulty finding a job. He's gonna have a lot of difficulty re-acclimating to the real world, so that was a song about my fears surrounding that."
For now, Shelton is focusing on taking this record on the road. He's anxious about living farther away from Max, but knows he has to keep going. "My family is very important to me, but there's four more years of him being inside, and I can't live my life totally in accordance to what's happening with him." Of the new record, he summarizes simply: "It's more personal than any record I've ever done, and it has my little brother on it."