FEATURES
Rational Youth's Brave New Wave World
By Barry Walters · June 06, 2016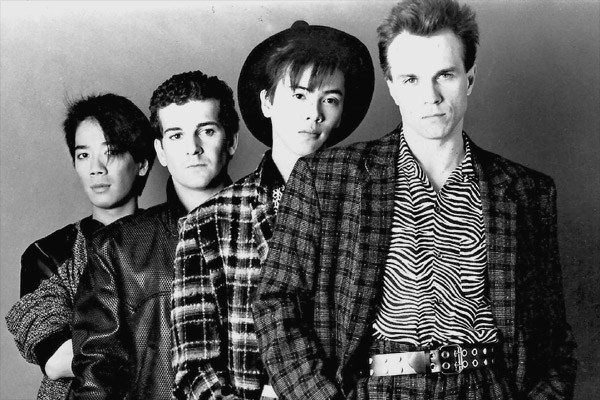 "The future we used to think about, that's all in the past. It's gone out of fashion, almost like a concept that doesn't exist any more."—Tracy Howe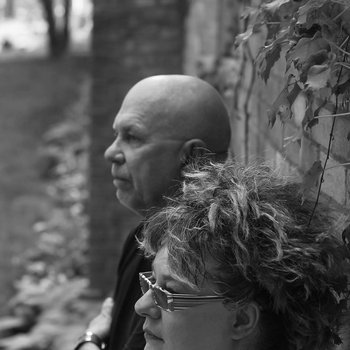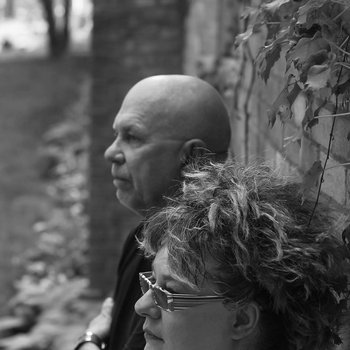 Merch for this release:
Vinyl LP, Compact Disc (CD)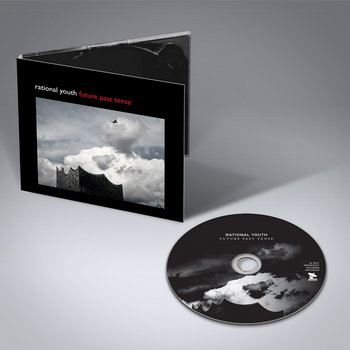 As the singer of Rational Youth, a Canadian synth-pop band with an ever-fluctuating membership, Tracy Howe went from being a rising indie star in the early '80s to a major label has-been only a few years later. After retiring from music in 1986, he discovered, about a decade later, that his record had an unexpected cult following in, of all places, Sweden.
Now, at age 64, he's teamed with his wife, Gaenor Howe, to release his most relevant and satisfying music since Rational Youth's lauded 1982 debut album, Cold War Night Life. Future Past Tense—a six-song digital EP soon to be issued as a clear vinyl 10″—is a sleek and anxious set of electronic art-pop gems akin to early Human League and Depeche Mode. As its title suggests, this picks up where that album left off – the 21st century as imagined in the early '80s.
"The future we used to think about, that's all in the past," Howe reflects from Ottawa on his new record's title. "It's gone out of fashion, almost like a concept that doesn't exist any more. And "Tense," that's because of my anxiety. I feel like I finally got back to that thread of music I'd lost."
That thread began in the late '70s, when Howe's punk band The Normals morphed into the more synthetic Heaven Seventeen, which named itself after the fictional act in A Clockwork Orange before England's more well-known Heaven 17 did the same thing. Toward the end, the group was joined by Ivan Doroschuk, who drafted Howe into an embryonic Men Without Hats. Working in the Montreal branch of Sam the Record Man (at one point, Canada's largest music retail chain), Howe  befriended fellow synth enthusiast Bill Vorn. When Howe brought his modest Sequential Circuits Pro-One and Logan String Melody II to Vorn's apartment, packed with sprawling stacks of modular synths—like Roland's System 700 and 100 and Moog's System 35 and 15—he was hit with a heavy case of gear intimidation.
"I almost turned around and walked right out," Howe says bashfully.
But the pair bought new toys—the earliest Roland TR-808 and the notoriously difficult Roland MC-4 MicroComposer—and started writing the songs for Cold War Night Life. Their manager, Marc Demouy, launched Yul Records and drafted accomplished Montreal disco producer Pat Desario, who recorded the duo afterhours at his studio. Vorn commanded the beats and programmed the sequencers; Howe wrote the melodies and lyrics, and Desario helped polish the hooks. The adventurous but still accessible results clicked with Canadian prog-rockers, disco dancers, and New Wavers alike.
Named after and inspired by John Rechy's transgressive 1963 novel about gay street hustling, "City of Night" became a Top 10 Québécois radio hit when the group re-recorded it as "Cité Phosphore." Now fleshed out to a trio with keyboardist Kevin Komoda, the group opened for Orchestral Manoeuvres in the Dark and played Montreal's most chic disco, the Lime Light. The album sold 20,000 copies, which in Canada is nearly halfway to a gold record—a rare achievement for an independent release, much less a relatively avant-garde one.
Merch for this release:
Vinyl LP, Compact Disc (CD)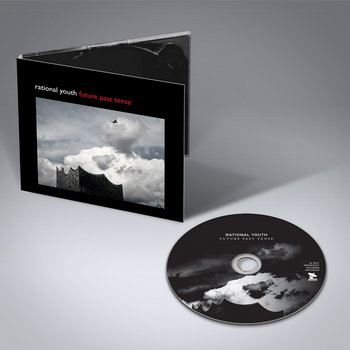 Immediately thereafter, things started unraveling even as they escalated. Unnerved by sudden success, Vorn left the band, and took both his equipment and programing knowledge. Howe and Komoda found a conventional bassist and drummer, and Capitol Records came calling. In 1983, every major label wanted a Duran Duran. Capitol believed they'd found their second one.
"I remember the very night we got signed," Howe remembers, "this guy from the New York office of Capitol, he took me aside and said, 'Tracy, I see you as the poet, but we gotta get rid of that drummer. I see you with a Phil Collins.' 'You are gonna go on a bad little ride,' I thought."
After a promising Canada-only EP, this edition of Rational Youth split up. While Komoda produced CBC Radio's long-running Brave New Waves show, Howe recorded what he thought was to be his solo debut with Dee Long, guitarist of Klaatu, a prog-rock band once famously mistaken for the Beatles. Problems began when Capitol directed Howe to re-record the EP's lead cut "In Your Eyes" as a tacky rock anthem. They insisted on issuing the finished results, 1985's Heredity, as a Rational Youth album—but the album's fate was doomed from the start. US Capitol's West Coast head of promotion thought that "I Got a Sister in the Navy"—the sole dance tune that still sounded like Howe's old group—was anti-American.
Merch for this release:
Vinyl LP, Compact Disc (CD)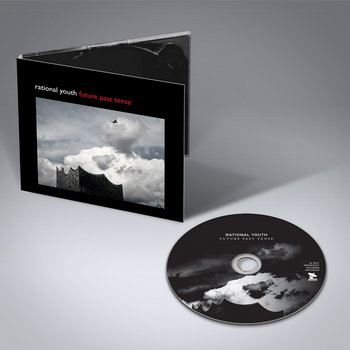 "He hated the album because of that song, and I knew the record was dead," Howe correctly surmised. "It was awful; the worst period of my life."
Howe assembled another touring incarnation of the band, and kept the name long enough to perform in the Kiefer Sutherland vehicle Crazy Moon, but quit music completely before the film's 1987 release. One desk job led to another until the would-be Gary Numan got his unlikely current gig as the official languages coordinator for the Royal Canadian Air Force.
While climbing the bureaucratic ladder, Howe created a rudimentary Rational Youth website in the late 1990s, and suddenly was hit with a Swedish flurry of concert and album offers. This inspired several more Rational Youth incarnations, which, at different times, included Vorn, Komoda, and former members of Toronto's Digital Poodle; the latter helped record 1999's To the Goddess Electricity. None were built to last. Active in the field of robotics, Vorn now teaches Electronic Arts at Concordia University, and the others have similarly moved on. Although history would suggest Gaenor's current participation in Rational Youth means she might divorce him any minute now, Howe insists that the current duo that recorded Future Past Tense on analog, virtual analog, and software synths is the one built to last.
"She's essential; this record wouldn't have happened without her," he confides. "After 35 years, I feel confident in saying that this is the Rational Youth that will have a consistent evolution. I feel really inspired now. I am actually enjoying this."
—Barry Walters