FEATURES
Ramuntcho Matta Packs A Full Day Into "24 hrs"
By Aaron Carnes · February 12, 2021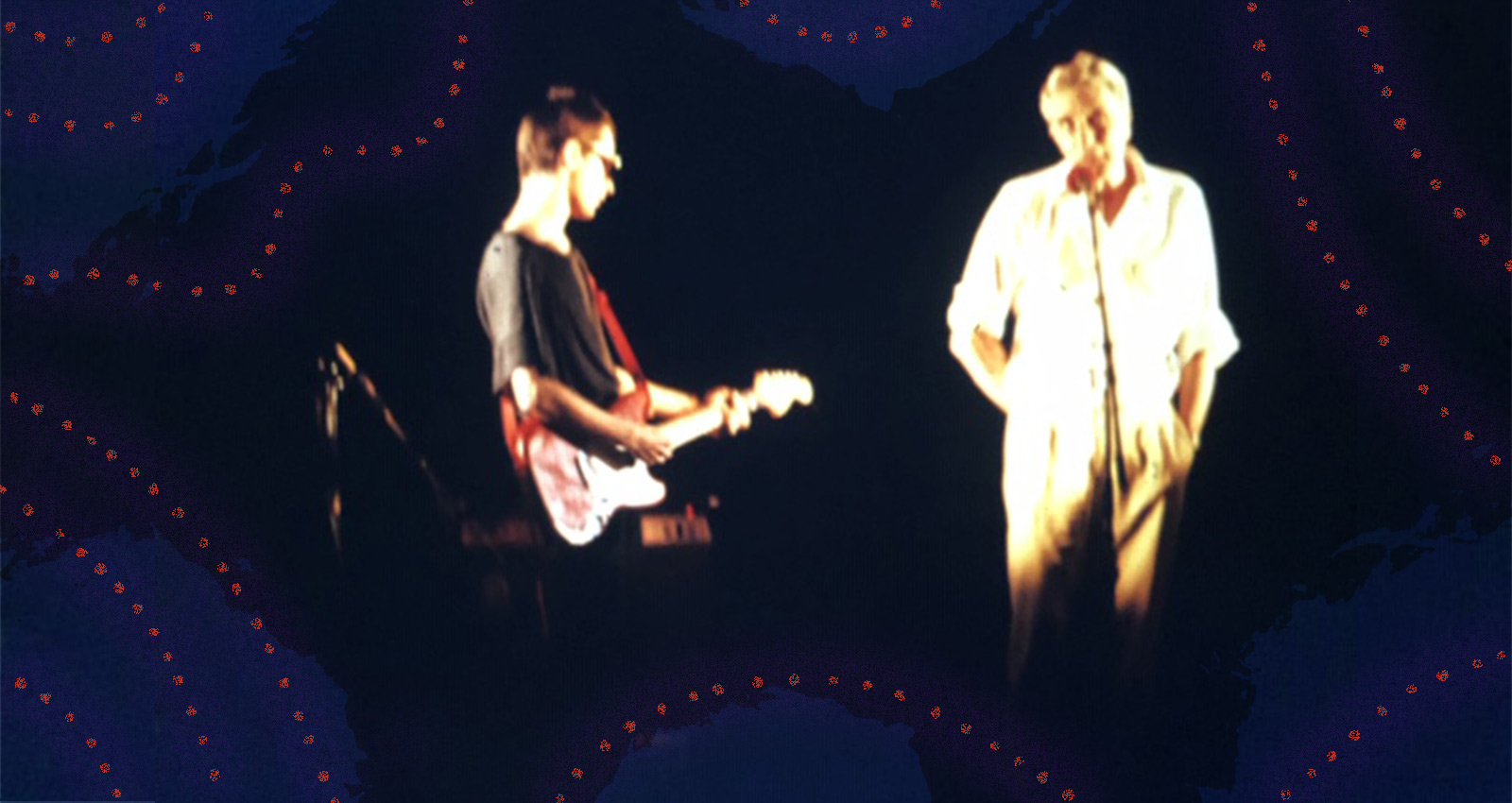 In the two years in the late '70s that French musician Ramuntcho Matta lived in New York, he hung out with greats: Laurie Anderson, Don Cherry, Talking Heads, Blondie, and others. Creativity was a way of life, and he found inspiration everywhere. One woman he met had been studying Mongolian singing. Her name was Meredith Monk. Once, when she was practicing, Matta thought she was repeating, "You, you, you" over and over again.
When he returned to France in the early '80s, he thought about that moment a lot. The French word for you, "toi," gets pronounced exactly like "toit," which means "roof." It inspired him to write the love song "Toi mon toit," with French pop singer Elli Medeiros, whom he was dating. The chorus played off the dual meaning of toi/toit, a tongue-in-cheek post-punk, New Wave love song with a hook that translates to, "you you my roof; you you my king." Alain Levy, from CBS Records International loved it, but didn't think it would appeal to their audience. After a few years, in 1986, he convinced a smaller label, Barclay, to release it. It became a hit all over Europe, Canada, and Japan; a particular smash on the gay club circuit.
.
00:10 / 00:58
Merch for this release:
Vinyl
"I think having a hit is the worst thing to happen to you as a musician," Matta says. "When it happened, I felt very uncomfortable, because I think the best thing is to stay experimenting. With that sort of success, it was no longer a possibility to experiment."
He continued to produce songs for artists on EMI, Polygram, and CBS, but the labels didn't release them. They wanted "Toi Mon Toit Part 2," but he was creating music that he felt appropriate for the actual artists. So he was fired. it didn't matter: At the same time, during the early-to-mid-'80s, he created three solo albums, utilizing a unique ensemble of diverse musicians on each release, a trilogy that experimented in texture, rhythm, and emotion and steered far, far away from pop music and big record labels. These three albums showed how expressive you could be while still being an avant-garde artist. Now, even after a career that spans decades, these three records—Via, Écoute​.​.​., and 24 hrs—stand as major achievements. 24 hrs will be reissued on Emotional Rescue this month; the label also re-released Écoute​.​.​. five years ago.    
While writing Écoute…, Matta had fallen in love. He wanted to write an album about what it feels like physically to fall head over heels for someone. The first song, "Marimbula," captures that sentiment, with Matta focusing on the chaotic mix of excitement and nervousness that happens to all of us when we are newly in love. He created a Brazilian beat that was "less regular," and improvised other instruments in true post-bop fashion, particularly in the raging saxophone anti-melody that weaves in and out of the song's 10 minutes. The rest of the album visits other emotions associated with love in equally abstract musical experiments. "That record is like traveling in time. Some of the pieces you can feel that you are in the middle age with strange wind instruments. Some, it's more like stupid disco," Matta says. "When I'm in love, I would love to bring my love to different countries in different times: 12th century Iran, Brazil before the white people arrived. For me it was a love record."
.
00:10 / 00:58
Merch for this release:
Vinyl
For his third album, Matta started by soundtracking another project. The theater play Labyrinth was an art installation made by El Teatro De La Claca De Joan Baixas. Visitors would enter the labyrinth and would not only get lost, they'd also lose track of time—which was the point. Matta wanted to create music that would bring out people's innate sense of the time of day. 24 hrs is a full-day cycle crammed into a single hour, and hinges on these auditory time cues. The album begins between the hours of 2 AM and 3 AM., which is also the time that Matta wakes up every morning. It starts out gently and furtively. As the time progresses, the music builds and shifts accordingly. More intensity rises with the sun, around 6 AM, and shifts through the day and into the night. The Indian tonal percussion instrument known as the tabla is a critical component to this album. Ahmeed Kawa plays it brilliantly throughout, creating trance-like moods. The album has a gentle flow and pulls in and out of different feelings as it progresses, taking seemingly standard musical lines and flipping them on their heads, using repetition and an unusual blending of sounds to create a unique kind of everyday beauty.
What these records share is not just the spirit of experimentation, but collaboration: They are all the products of the ensembles Matta assembled. "What I think is important in music is friendship, because when you make a record, you're making a group of people, a world where everybody is really different and everybody is very singular," Matta says. "Those records for me were an opportunity to be with friends and to literally explore whenever we feel. It's like having a good dinner with friends, about feeling the moment. For me that's important."