FEATURES
Qui: The Simpatico Punk Duo
By Yoni Kroll · March 07, 2017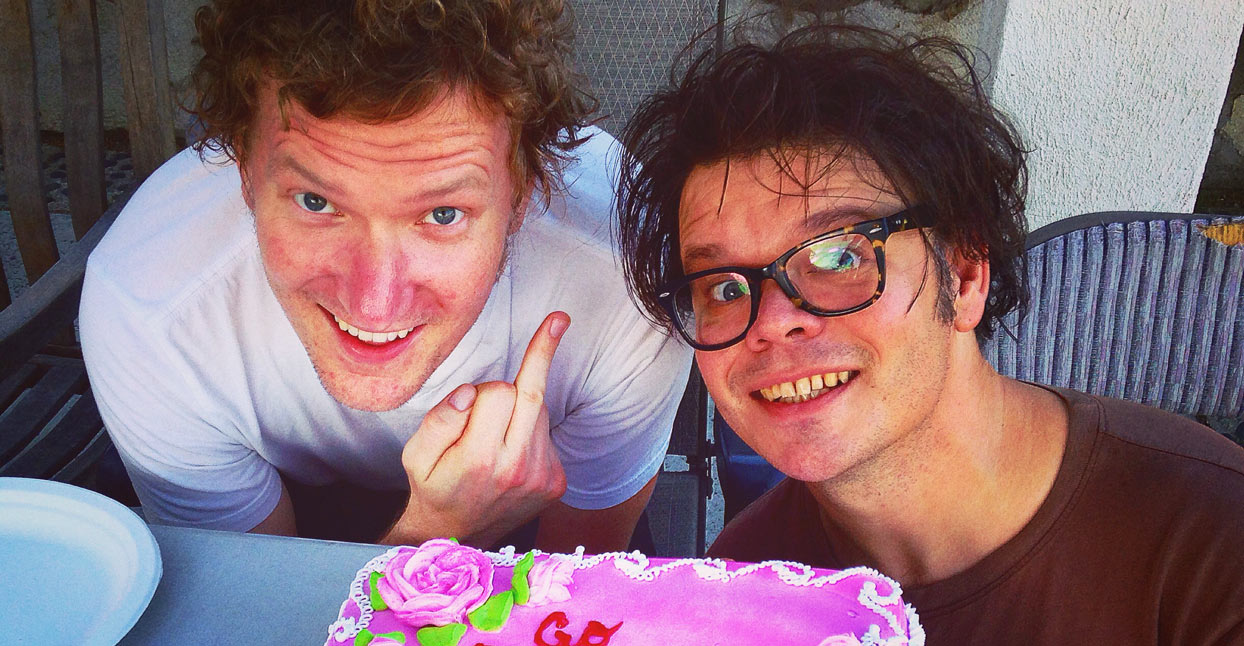 Qui—the weirdo punk duo from L.A., comprised of Matt Cronk (guitar, vocals) and Paul Christensen (drums, vocals)—are still on tour. They've got two months in Europe, including more than a dozen shows in Italy and a number of dates in Slovenia, Austria and Slovakia before crossing back over to Germany and finally ending in France. Cronk and Christensen started the group back in 2000, expanded it to a three-piece with David Yow from The Jesus Lizard and Scratch Acid for a few years, retired it in 2008, and then resurrected it in 2012. Since then, they've released one LP, nine 7"s—including splits with Mike Watt and Dale Crover, amongst others—and most recently a 10" on Dutch label Geertruida. And there's more coming soon.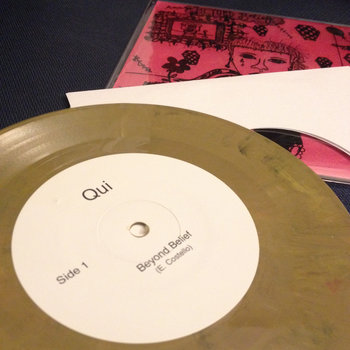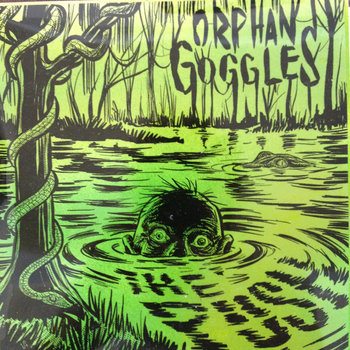 .
00:10 / 00:58
Merch for this release:
Vinyl LP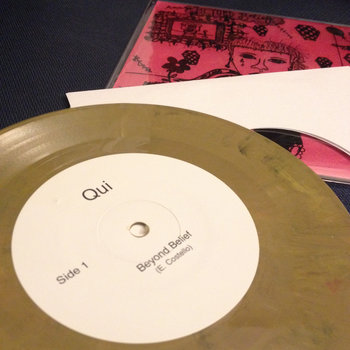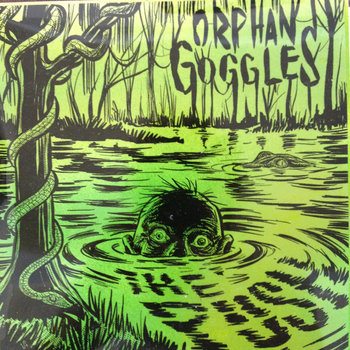 This was the band's first trip to Europe … since last spring. Clearly, they are used to this. Cronk talked to us about what Qui has been up to, the pros and cons of the duo, being an American band on tour in the age of Trump, and what we can expect from them in the future. Spoilers: more releases, and certainly more time spent on the road.
Let's get the standard tour questions out of the way: Where are you right now? How did you get there? Have you been there before? What's your favorite thing you've had to eat recently? What have you been listening to in the van?
Right now it is 1:45 a.m., and I am in the lobby of our hotel in Vienna. This is our fifth time here. Vienna is beautiful, I love it. It's hard to pick a favorite meal, as we've been eating really well. In Tuscany, we went out of our way to find a good place to have Bistek alla Fiorentina, which I think is similar to a porterhouse steak, but is about two inches thick, rubbed in sage, rosemary, and garlic powder and cooked very rare. Paul and I split one and couldn't finish it between the two of us. We are generally very frugal on tour, but we like to treat ourselves to a special meal every once in awhile.
For the most part, we don't listen to a lot of music in the van. However, our tour manager is young and not familiar with some stuff we like, so we have been introducing him to the Birthday Party and Devo, both of which he has enjoyed. That's been fun. We've gotten into the habit of listening to music on earbuds rather than blasting it in the van. There is so little privacy or peace and quiet on tour, so whatever little ways we can find to check out a bit and at least simulate privacy, we do. Today I listened to Bruce Springsteen, Dion, Robert Goulet, and the Sex Pistols.
Why are you so keen on the 7" format of late? As a college radio DJ and a record nerd, I'm definitely not complaining. The 7" is probably my favorite format. But when it comes down to it, most bands tend to focus on putting out full-length albums. Do you plan on continuing to release a steady stream of 7"s?
We're not particularly fond of the format for its own sake, but we record a lot of music and can't really release it all on LPs or we'll go broke. However, 7"s are relatively inexpensive to make, and we can put them out in rapid succession. We've also gotten to put out split singles with bands that we like, which is cool. This year we're putting out two LPs, though, along with more singles and splits.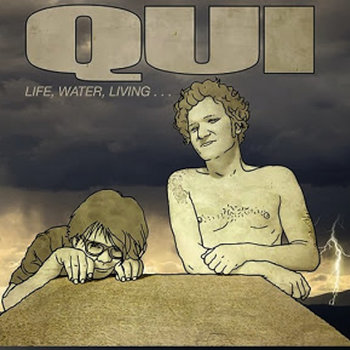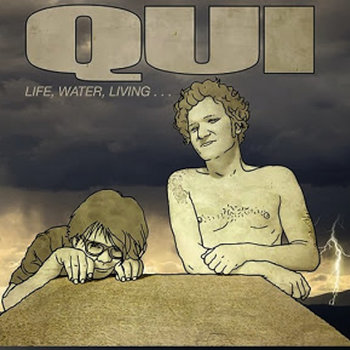 .
00:10 / 00:58
Merch for this release:
Vinyl LP, Compact Disc (CD)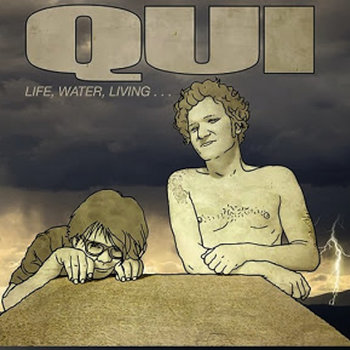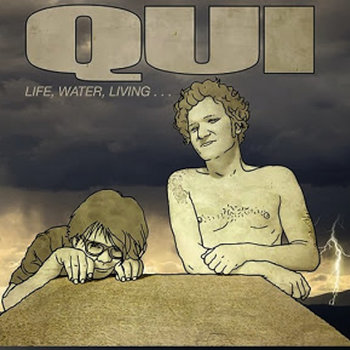 The 10th annual Two Piece Fest is coming up soon here in Philadelphia. I remember when it started, and how it was a lot harder for them to find bands to play. Now it sounds like they have to turn bands away. In general I've found that a lot of people don't find a two-piece band to be that much of a weird thing anymore, which is great. What do you like about being a two piece? What don't you like? Was it weird returning to that when you restarted the band?

We've never been invited to play Two Piece Fest!  What the hell's up with that?
Being a duo is paramount to our ability to function, really.  When we started out, we begrudgingly submitted to being a duo because we couldn't find anybody else to play with us. This was in 2000, when it was still uncommon and somewhat novel. Now, with just the two of us, we have a very small and manageable operation, and a low overhead.  We only have to accommodate ourselves as far as scheduling, touring, all that. We can also travel in a small vehicle, which is a godsend with gas prices being so high.
Creatively, we're usually pretty simpatico, but if we have different opinions about something, we've gotten pretty adept at compromising. We are always into collaborating with other people, too. Last summer we recorded with Trevor Dunn (Mr. Bungle, Melvins Lite, Tomahawk, John Zorn). That's coming out in May and we'll be playing some shows with him later in the year.
As far as it being weird, no, not at all. We've been all but joined at the hip since we were teenagers, so it wasn't hard to get back into the groove.
Your social media presence is quite solid. I mean, outside of being responsible to your fans and all that, why do you keep up such a regular habit of Facebook posts? What do you get out of it and do you think this is something all bands should do?

Well, I don't have an opinion on what other bands should do beyond show up on time and try not to be assholes. Aside from the usual dissemination of info about shows/release, etc., we like to use it to entertain ourselves. It's a good platform for mundane bullshit. There's no grand marketing scheme behind any of it. We try to present ourselves in a way we would like to see.
Current affairs: you left the States a few days before the inauguration for a month and a half of shows. Have you been getting a lot of questions about what's going on in America? When I was living in Berlin about a decade ago and hitchhiking around the rest of Europe it was a constant, "But why did you vote for George Bush?" sort of thing. Kinda weird, kinda expected. While I'm sure you're looking forward to getting home, how does it feel to be on the outside of what's going on?

Honestly, when it's come up, most people I've spoken to have said they have someone equally horrible gaining popularity in their country. Nationalism is on the rise throughout Europe just like in the U.S. But it's not as though anyone we meet wants to berate us about Trump. All of our time is spent in rock clubs with people who tend to have similar leanings to our own, so nobody (I think) assumes we are right wing nut jobs. If anything, I've observed that wherever you go, there are cool people and there are assholes, and that seems to transcend age, race, nationality, political points of views, etc. On our last tour in spring of last year, this one stinky Frenchman started razzing me about Trump. After letting him rattle off a couple snide comments, I told him to fuck off. That's the most heated discourse I've had.
As a rule, I don't like to discuss my political views in the context of Qui. That's not to say I don't have strong opinions, but I'm by no means an expert. Also, none of our work is overtly political. I appreciate artists who can do that well, but I'm not one of them. We posted a picture of ourselves at an anti-Trump march and received a torrent of comments from weirdo hillbillies. I thought it was odd that they knew who we were, let alone wanted to argue politics with an obscure punk band.
In broad strokes, we are both bleeding heart liberals, so you can draw your own conclusions about what we think of what's going on in the U.S.
—Yoni Kroll