FEATURES
Rapper Quavius Pursues the Perfect Groove
By Trev Smith · September 06, 2017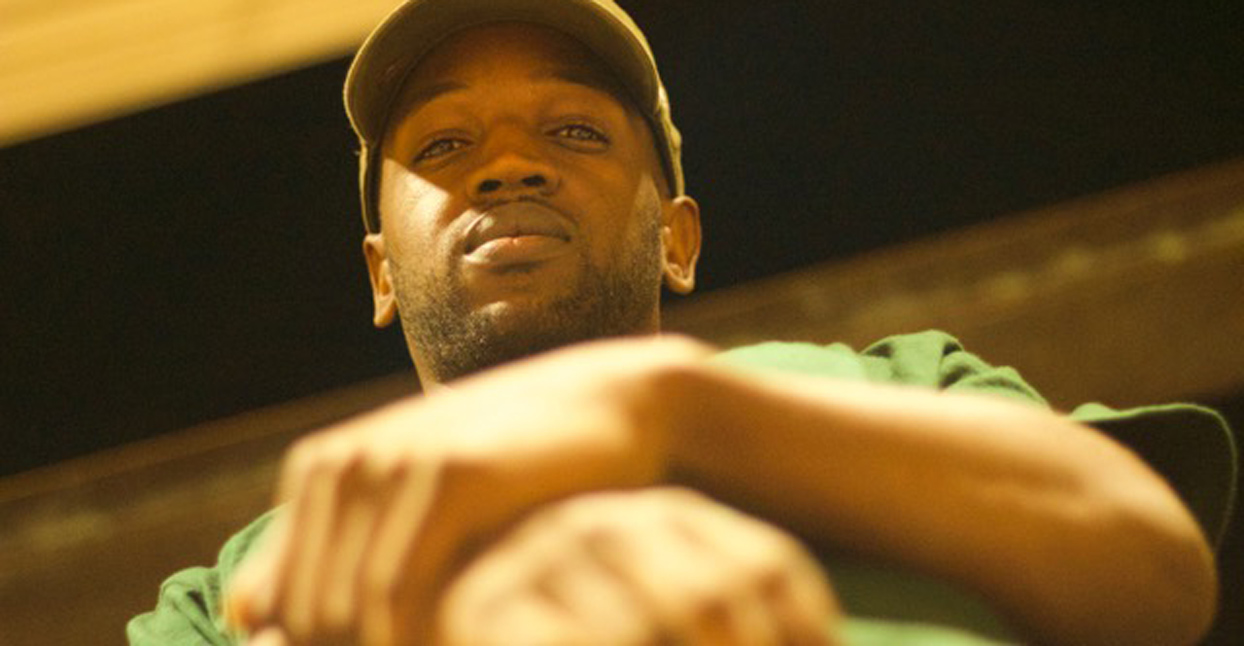 For the last four years, the longest Quavius has gone without making music is five days. He remembers the break vividly. "It kind of drove me crazy," he recalls. "It's a must for me to try to create something."
With his military father being transferred regularly, Quavius, born Marquavius McDonald, was shuttled back and forth between Virginia and Florida throughout his formative years. As he dealt with these constant changes in setting, he turned to music to supply a sense of consistency. At age seven, McDonald began to jam blues and gospel songs on guitar with his grandfather on a daily basis. Not long after that, he remembers being "the 10-year-old kid going to buy a Motown box set."
That was in the small town of Hampton, Virginia, but once he hit the big city of Jacksonville at age 13, he was exposed to wide worlds of rap and dance music, versing himself in the gritty sampling techniques of Mobb Deep and the high-BPM bounce of Florida's club scene. Beginning strictly as a bar-for-bar rapper, Quavius eventually molded his style around the more colorful tones of house, which came around the time he connected with an elusive Cleveland producer who would become one of the genre's driving forces: Galcher Lustwerk.
Releasing a self-titled project with Lustwerk Music in 2016, Quavius introduced a sound that brought to mind the loopy structure of Stones Throw indie rap, the smeared lo-fi textures of Main Attrakionz, and the deep house of Larry Heard. On his subsequent project Blue Light Joints, released in May, Quavius dives headfirst into instrumental house music. Filled with fluttering samples, flanged-out synth tones, and hypnotic guitar lines, the songs are filled with movement, unafraid to break from their central grooves and dally into unexpected territory. However, he's found the most success at the intersection of rap and house. His 2016 single "Love The Way" is a glance at a truly universal and transcendent merger of his influences, built around a melodically-informed hook that's as freeing and impulsive as the intimate moment that inspired it.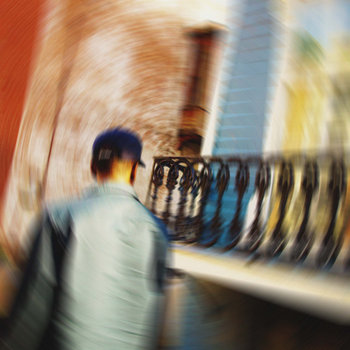 .
00:10 / 00:58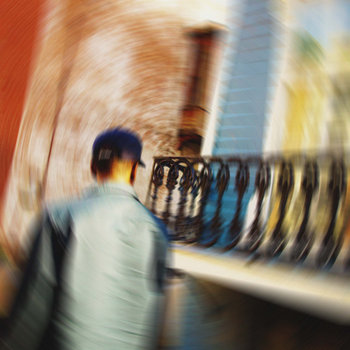 We talked with Quavius about the influence his two homes have played in his music, the increasing interaction between rap and dance music at large, and the power of a good groove.
You moved from Virginia to Jacksonville at age 13. Was that a major adjustment for you?
Yeah, it was a culture shock. In Virginia, I stayed in the country so there wasn't a lot for me to see culture-wise. When I went to Florida, that's the first time I got to see guys with all-gold mouths [laughs]. It was my first real, true Southern experience. Of course, when I got there, I started going to the clubs, and that's when I started hearing a lot of the Florida dance music. There's not really a name to it, but you know, artists like Tampa Tony.
Was it in Jacksonville that you also discovered rap?
Yeah, I didn't really get into rap until I came down here. Once I left my grandparents house. It was the first time I was able to listen to it without being cursed at [laughs]. I'm not gonna lie, I listened to a lot of early New York rap at first. It was Wu-Tang and Mobb Deep that really interested me. I just liked the samples that came from it. Once I got to Florida and started going to the club and seeing people reacting to the dance music that was being made, that was a whole 'nother change for me when it comes to making and creating. Dance music… it's almost inevitable for people to like sometimes.
It's easy to pinpoint the rap influence in your vocals, but it's also present in your production. There's an East Coast beat tape feel to some of your work.
Definitely is. That's where I started as far as creating beats. It was making hip-hop beats and such. I didn't really start making dance seriously until I started seeing people gravitating to the dance music that I was making. To be honest, most of my friends, they listen to more rap than the music that I make. I was really trying to make stuff for them to hear. They eventually caught on.
I also used to listen to Prodigy and Mobb Deep—I was a fanatic. I didn't really live that lifestyle or agree with a lot of it, but the music was always just great to me. Havoc, the producer, was a big influence on my sampling too. I just like how he created an atmosphere with the sampling.
Even though you're now based in Jacksonville, you still tag your music as Virginia. What is the presence of Virginia in what you make?
Virginia is where I started, as far as making music and putting it [up on the Internet]. When I was making beats around 2010, I was in Virginia the whole time, just in the house or a storage unit or a van. It was just me and my cousin. There was a lot of crappy music being made, but we would sit there for like a whole day just making beats and freestyling, smoking weed and stuff. He eventually gave up on it. It was one of those things where I felt the need to get better. Once I got the flow of it, that's when I started putting more stuff [up] and eventually Galcher [Lustwerk] hit me up.
I was in Virginia when The Neptunes were going through their prime period. That kinda really led to me wanting to make beats, seeing Pharrell and Timbaland, or even when Teddy Riley stayed in Virginia a couple years ago. My mom used to drive us to that studio and try to get us inside. Of course, they would never let us in. She used to go, 'Hey, my sons can do this and that! Let us in!' It was always something I felt we could do. I just hold Virginia as a very big influence in my life. I never wanted to move to Florida. I always wanted to stay in Virginia.
Galcher Lustwerk has established himself as one of the most influential voices in house music today. How did you first pair up?
Galcher was literally the first person that hit me up and showed a big interest in the music. He sent me a message years ago—2013 maybe. He said, 'Send me some mixes and I'll play them 'cause I'm going to do some shows.' I sent them to him and he hit me up over the years since then, and we always kind of traded music. We were always fans of each other. I didn't hear about him 'til he hit me up, but when I discovered him, he influenced my style a lot. Once I started hearing his stuff, it got me more into the tech and house world, where I really started getting to the dance music. I kinda started straying away from rapping. He hit me up again last summer and wanted me to put out an album on his new label. I was like, 'Yeah, I'm all for it.' He's basically my first and biggest supporter.
You and Galcher both incorporate your own rapped or spoken vocals in your music. Is that something that brought you together?
Galcher influenced me doing it with the dance music. I know that Galcher was already doing it before I met him. A lot of his tracks from the first few EPs he put out he was already using the voices. The stuff I was making before I met him I was strictly rapping hardcore; 16-bar verses and all that. Once I started hearing his stuff and listened to more house and tech, I kinda slowed it down to just phrases and stuff sort of like he does it.
Blue Light Joints is a compilation. Were all of these songs previously available on various mixes? What made you want to put them out as one piece?
Maybe about half of those tracks were already on mixes that I've put out in the past. Some of the mixes are not out anymore. But I've posted them up before. I just decided to put them out because when I put them out there was a lot of people asking, 'Where is this track? Where can I get it?' So I just decided to put it out as Blue Light Joints with a few new tracks that I did.
.
00:10 / 00:58
It plays pretty well as a full project. What was the sequencing process?
When I put it together, it was something I tried to make it flow. Honestly, I'm a producer before I'm a DJ. I've just started getting really heavy into DJing recently. Now when I try to put these EPs or albums together, I try to make sure they mix just like a DJ set. I would just say that's my whole approach to making it more cohesive.
Up until last year I never really understood the value of the DJ—until I understood what they were doing and how they make a party flow or rock for people. Once I understood that, I studied it. I would go back and listen to Larry Levan and a lot of the early DJs and how they cultivated those parties, which kind of gave me more of an appreciation for it.
Regional dance music is creeping into rap more than ever. DJ Khaled and Drake's 'To The Max' was a recent example of a popular rap song that incorporated elements of Miami jook. Was that something that resonated with dance fans in Florida?
That was strictly some Florida rhythms on that beat. A lot of people outside of Florida didn't really get it from what I saw on social media. If you're from Florida, that's the kind of music that you're going to love. There's a certain vibe and bounce that you're going to get from it. That's all I was hearing when I was going to the foam parties here in Florida when I was in high school. Really a lot of twerking music. In my opinion, where I really started seeing the word or seeing girls do that was here in Florida. Even where I'm from in Jacksonville, The 69 Boyz, you can still play something from them and you're still gonna get a reaction.
They play a lot of sped-up rap in Florida as well.

Every song! I know a DJ down in South Florida, he speeds up every song to almost 170 BPM, maybe higher if it's not already there. And they love it! I love it too, I can't lie. That's why when I first started hearing Chicago juke, I loved the speed of it. It wasn't the same style, but it still was the same speed that we love down here, especially in South Florida.
'Love The Way' is a song that incorporates your rap and house influences pretty evenly. It's also your most successful song to date. How did it come together?
Honestly, I made that when I was kind of getting into the influence of listening to a lot of house music at that time last year. It kind of switched me up from rapping a bit more alpha male-ish, to being a little more… I guess you could say 'sensual.' That song kind of came together quickly. I just made the beat and put some guitar loops over it and that's what came to mind. I was sitting with a friend, a lady friend, and she was dancing… It kind of just came very naturally and easily. Not a song that really took long at all. It was really like a 15-minute song. It really just happened off of just messing around really.
Is that a sound you'll pursue further on your new music?
Yeah, I definitely will. I have some other songs like that I haven't put out yet. I guess I wanna put it out in the right way since I know 'Love The Way' was something that people were really captivated or captured by. I've been working on some more songs like that. I feel like with me it's a feeling. If I can't capture that feeling—I'm not going to try and do that thing. I don't really going into trying to capture that 'Love The Way' style, it's really how I'm feeling at that time. I do have a couple tracks in the same nature as that. I want to put them out through the right label so a larger audience can hear it.
Dance music is accessible to anyone—I don't care if you're a gangster or a nerd. If you hear a certain groove, it's going to move you. That's why I really like to make dance music nowadays. I don't care if it's disco or electro or whatever. A good groove is going to move you regardless.
—Trev Smith