FEATURES
Pye Corner Audio Fills The Space Between Dance Music and Horror Soundtracks
By Craig Hubert · July 17, 2017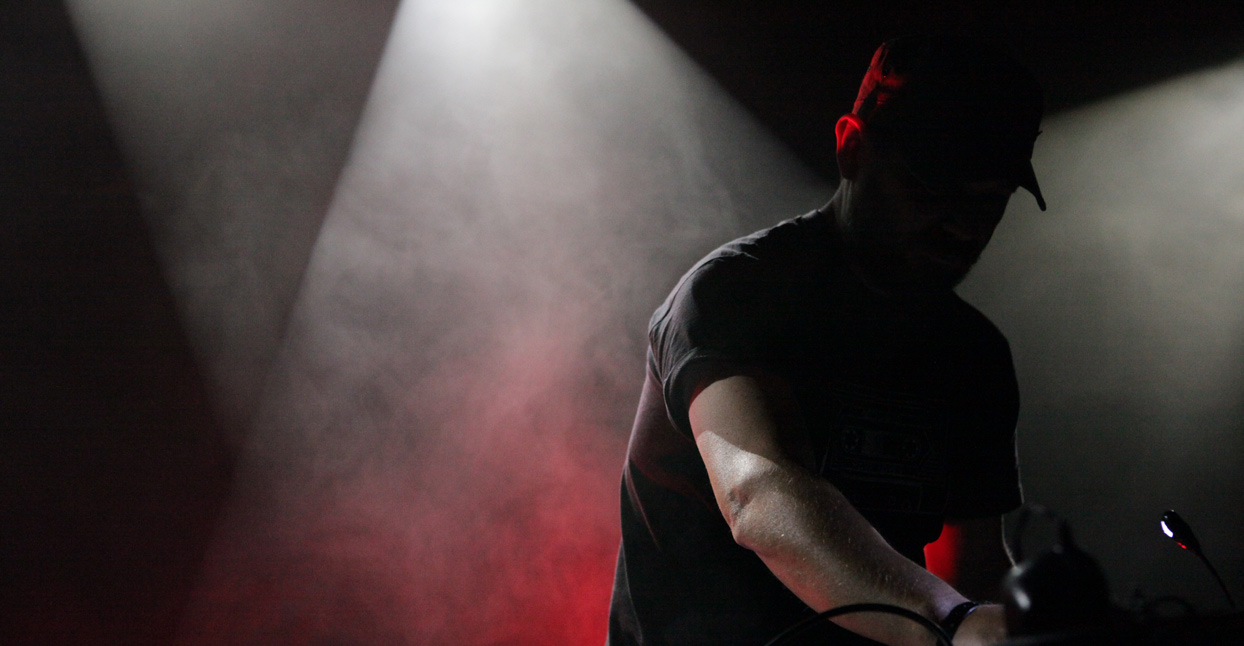 The music of Pye Corner Audio has a fluid quality to it, often taking on slightly different forms within a single song. Roving swaths of buzzing synths can transform into a menacing arpeggio-crawl before a steady bass-thump emerges out of the thicket of noise. It all exists together in the space between dance music and horror soundtracks, both seducing and threatening in equal measure.
So it was fitting that during a recent performance in New York City, the oppressive smoke-machine haze filtering through the club made it impossible to see Martin Jenkins, the man behind the operation. The U.K.-based electronic musician has, over a number of years, constructed a mysterious world around a series of different monikers and limited releases on various labels, with Pye Corner Audio being the most prolific. Beginning in 2010 with the self-released three volumes of the Black Mill Tapes, he has since recorded full-length albums on U.K. label Ghost Box—which tagged him as "hauntology"—and the Vancouver-based More Than Human, along with a smattering of EPs and 7-inches.
In 2017 alone, Jenkins has released The Spiral EP, a split 7-inch with Faten Kanaan, and an EP with Silent Servant and Not Waving, not to mention the more explicitly club-friendly Dance Cave EP under his birth name. In a recent interview conducted over e-mail, Jenkins expanded on his background, the mythologies around the different aliases he uses, and how live shows have been influencing his recording process.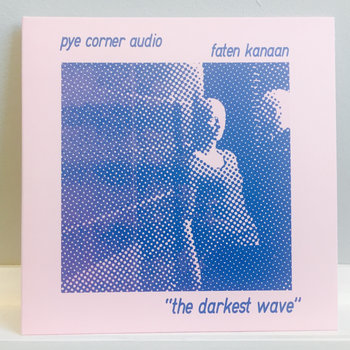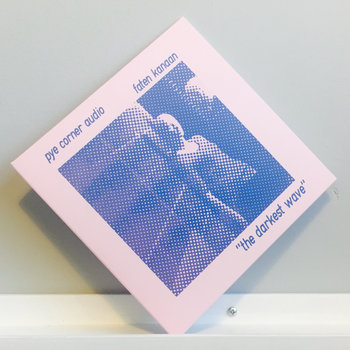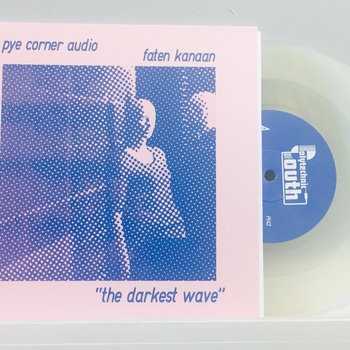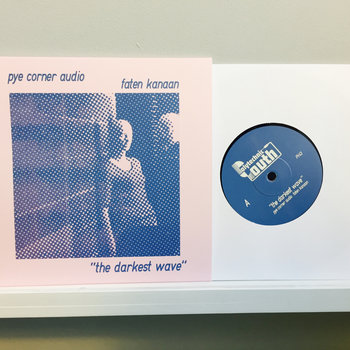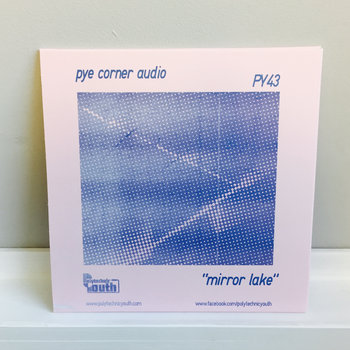 .
00:10 / 00:58
Merch for this release:
7" Vinyl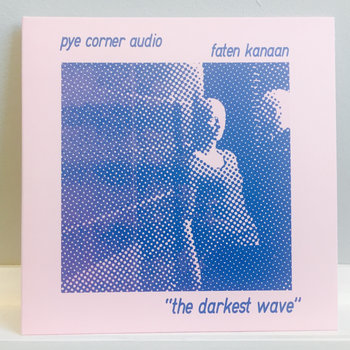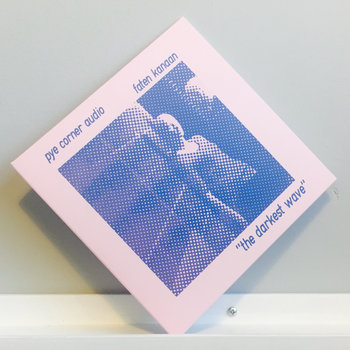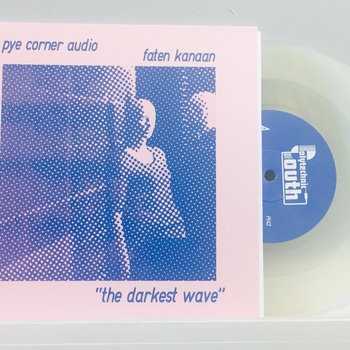 Do you remember your first encounter with a synthesizer, or making music in general?
I was in a band with my brother and a couple of friends. We played metal—or grunge, I suppose—but I found myself becoming more interested in the weird sounds I could get out of my guitar pedals. I ended up getting a cassette multitrack and started building up strange soundscapes using guitar and effects, movie dialogue, and the BBC sound effect cassettes that you used to be able to borrow from the local library. I need to dig those recordings out. I'm sure I still have the cassette masters, but nothing to play them on.
When did you get involved in audio engineering?
I started in the early 1990s, moving up to London to start a sound engineering course at a local college in Wandsworth. From there, I found a placement as a tea boy/tape op at Milo Studios in Hoxton Square, now Miloco Studios. I learned from the ground up, watching some great engineers and producers and working with some fantastic artists.
I feel lucky to have started when 2-inch multitrack tape was the dominant format for recording. I learned so much and a lot of the principles I try to practice to this day. (Although I don't miss getting in early to line up the machines for a 48-track session, something that seems impossibly archaic these days.) I found my niche as a Pro Tools programmer, editing drums, comping vocals etc., and as a mix engineer.
What is your process for making music like now? Do you have a narrative in mind for your albums beforehand, or does one emerge through the process of creation?
I like to have something in mind before I start the process. It can be a formed narrative, a couple of titles, or an image that gives the inspiration. I generally start with a very minimal amount of equipment, a drum machine and just one synth. I need to keep my focus when I'm writing, as endless choice is an inspiration killer for me at that stage. Of course, I will build on the initial premise, but I need to keep it simple to start with.
What equipment are you working with lately?
Things drift in and out, but probably my most used recent addition is the reissued ARP Odyssey. That was all over Stasis and The Spiral EP. I also started a modular setup a couple of years ago, and that's a slippery slope. Of course, there are a few pieces that have been there from the beginning, namely the Roland RE-501 Chorus Echo, TR-606, and an old Kawai mono synth (that I've owned for over 20 years!).
How often do you record?
I always seem to be recording. I'm still holding down a full-time job, so when I'm not working on that, I'm in my studio. Late nights, usually.
Does recording late at night influence the work?
I think it does. You're usually in a specific state of mind late at night, and sometimes when the exhaustion really kicks in, a certain magic starts to happen. Or you just end up asleep in the chair.
.
00:10 / 00:58
Can you talk about the use of multiple aliases?
The aliases are a way to allow me to try different things, but they also enable me to focus and get in the right headspace. So, we have: Pye Corner Audio (atmospheric, filmic electronics); Head Technician (stripped-down analogue dancefloor tracks); and The House In The Woods (darker drone and field recordings). There's a little blurring that occurs between all of the above, as influences creep across.
Are you invested in developing a mythology around all these different aliases?
I was initially, albeit in a fairly tongue-in-cheek way, but it requires an amount of mental energy to sustain. The Martin Jenkins alias is the most intricately planned one, though, with a backstory going back decades.
Do you imagine more headspaces, as you say, emerging in the future?
I could see that getting unmanageable, so I think it's probably enough for now.
Has live performance become more a priority for you recently?
I enjoy the live aspect immensely—the actual performance, of course, but also the social side of it. It's awe-inspiring being able to meet and connect with people all over the planet, through this shared love of music.
Does the live performance feed back into the recording process?
It does. A significant portion of a performance is improvised, and I often listen back to the recordings and rework or sample those sections into new tracks.
How has the sound of the Pye Corner Audio specifically evolved over the years? Dance music seems to be an increasing influence on the Pye recordings.
Those elements have always been there, maybe slightly obscured. With the Head Technician releases, and the self-titled EP, those influences are at the forefront.
Where do you see Pye Corner Audio going in the future?
I'd like to do more collaborative projects. More film work, maybe installation-based pieces. I always have the feeling that time is elusive. I need more of it!
—Craig Hubert