FEATURES
Psymun on Working With The Weeknd, Bon Iver, and Rediscovering Lightning Bolt
By Eamon Whalen · June 19, 2017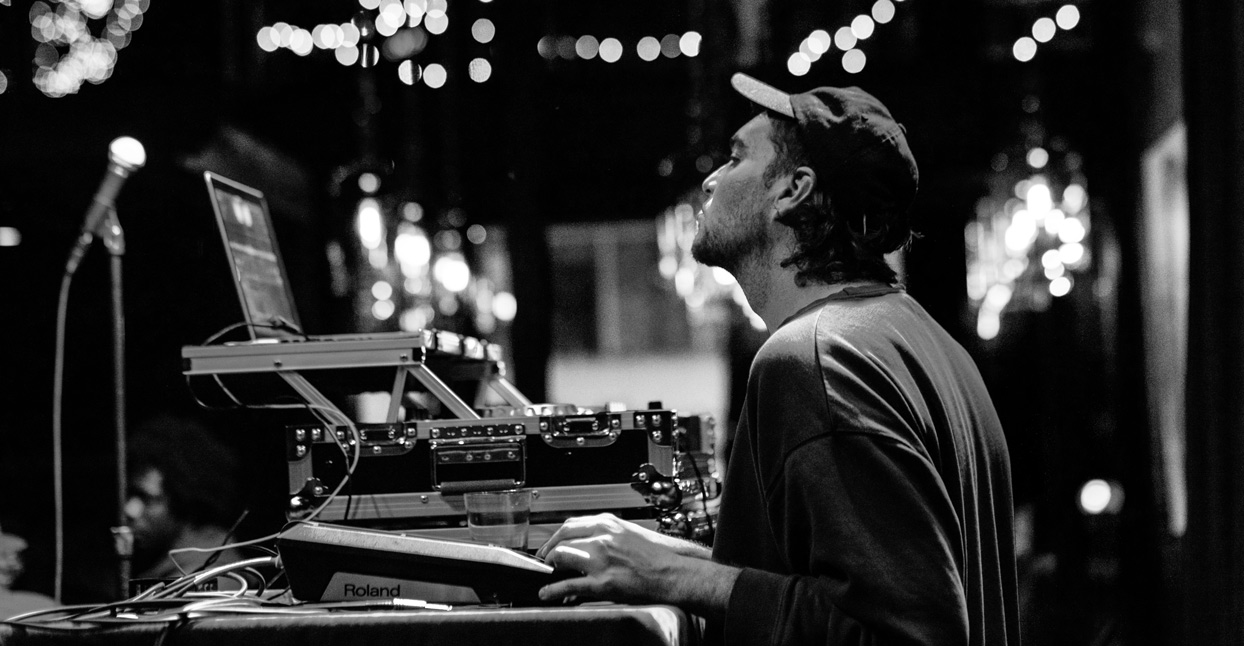 After almost 10 years in the music industry, the Minnesota producer Psymun has learned to stop worrying about the dumb shit. Whether it's rappers taking his beats from the Internet for their own use, or publications overlooking his work, he no longer takes himself seriously enough to care. As long as he can continue to make the music he wants to make, and pay his bills doing it, he'll be all right.
That might explain why his new three-track EP, Rainbow Party, feels so free. Each song is an adventure, noisy analog synths and eerily warped vocal samples soaring and spiraling around drums that build from flickering drizzle to thunderous crush. And while vocalists and longtime collaborators Chester Watson and K.Raydio pop up as guests of honor, it's always clear who's the life of this party.
Psymun has kept busy since his last solo foray, Pink Label, and the self-titled full-length from his disbanded crew thestand4rd (both released 2014). Last summer, he played guitar on two songs on The Weeknd's Starboy. Since then, he's been working closely with some of the most exciting new acts from the Twin Cities: Corbin, Dizzy Fae, and Velvet Negroni. He's even been performing with Negroni on opening slots for Bon Iver, and has accompanied him to sessions and rehearsals at Justin Vernon's April Base studios in Eau Claire, Wisconsin.
We talked with Psymun about being inspired by Lightning Bolt, creating music within limitations, and collaborating with The Weeknd and Bon Iver.
What's the story behind Rainbow Party?
Ryan Olson [Totally Gross National Product/Polica] was setting up a show at the Triple Rock Social Club in Minneapolis, and he wanted everyone on the lineup to only play songs at 55 beats per minute. So I had to make all new songs specifically for the show. I ended up making 'I Need My Boy' and 'Confetti,' and I realized that they were some of my favorite songs I've ever made. Afterwards, I made 'Glitch Tundra' and Ghostly [the music label] thought it could use some vocals. So I got Chester [Watson] on it, and I felt like that made everything fit better.
My friend Gunnar wanted to start a band called Rainbow Party when we were freshman in high school, and that always stuck with me. When I got Michael Cina's album artwork, I thought it was perfect for the name and the sound, and so it felt imperative that I name it that. When I listen to the EP, I see a lot of different color tones on each song. It just feels like it makes a rainbow or something [laughs].
Do you think that having to work within confines like that helped you?
It's interesting, because I feel like the definition of being creative and being artful is having no limitations. That's almost the definition of creativity. But what happens all the time is that I end up not finishing beats and songs because I don't technically need to finish them. When I was forced to work within some sort of box––I needed to finish these songs for this show, and they needed to be at this tempo––I ended up making stuff that I was really stoked on.
The sound and form of Rainbow Party is a departure in style for you. To what do you attribute that?
It had a lot to do with what I was listening to at the time. I was listening to Godspeed You! Black Emperor a lot, and they make 20-minute long songs. That's what I was into, that slow build. You can hear that a lot on Rainbow Party, these long build-ups. I was also listening to a lot of noisy punk music, like Lightning Bolt. You'd probably call them noise-rock, that inspired a lot of the sound. When I first started making music on a computer when I was 15, I would make harsh noise stuff and ambient stuff.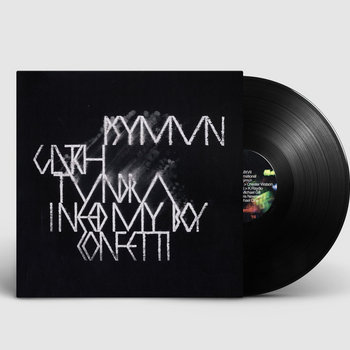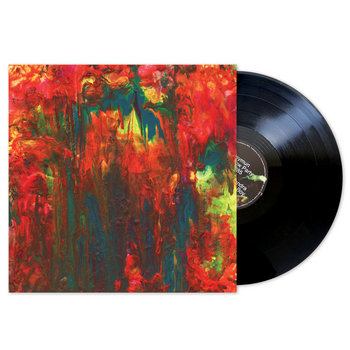 .
00:10 / 00:58
Merch for this release:
Vinyl LP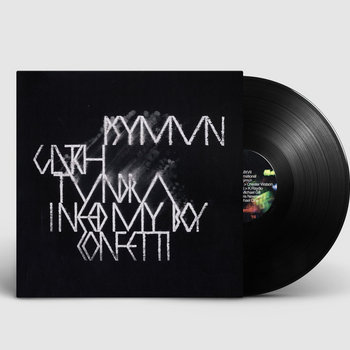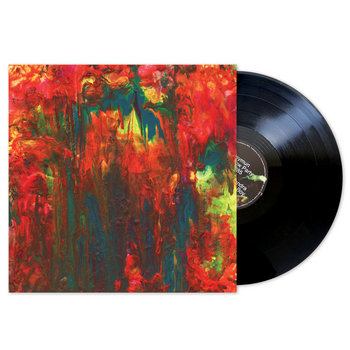 What's most important to you as an artist right now?
Making what I want to make. I've always felt like I make music for myself and no one else. And while I wouldn't say that perspective has changed, I think about it a little bit differently now. I do make music for other people. There was a person on Twitter who was saying, 'I like all the noise on this Psymun project because my own personal anxieties have always been replaced with noise.' I definitely identified with that, and made me want to make weirder, noisier music. You don't often hear a lot of people expressing something so vulnerable and heartfelt about your music in that way. But on the other hand, when I think about my favorite artists, I just want them to make what they want to make. So I've always felt conflicted about the question, 'Do you make music for yourself or your fans?' I want my favorite artist to make music for themselves, but also there's a lot of fans that want an artist to make exactly what they want to hear. So I don't know. How do you cater to everyone?
Some of your fans might not have expected to see your name on The Weeknd's record, but because you're managed by Doc McKinney (who produced two of The Weeknd's mixtapes), it's probably something that was going to happen eventually. What was that experience like?
It was pretty unexpected. Doc told me, 'Oh yeah, I'm going to start working with Abel [Tesfaye, The Weeknd—ed.] again,' and I didn't think much of it. I didn't really know Doc was executive producing his entire album and had rented this studio out for the entire summer until I got to Los Angeles. And while Doc definitely brought me out there to be a part of the process, I didn't know if I was going to contribute. I really had no expectations for the whole thing. I ended up playing guitar on two songs that made the cut.
Was it intimidating to give your input in that environment?
Definitely. But Doc would encourage me to play at certain parts, or to give my input at certain parts, like 'Oh, this guitar part could sound cool right there.' But I wasn't the one producing the album, so I wasn't trying to be too vocal about anything.
You just did a couple live dates opening for Bon Iver with Velvet Negroni, and you've been back and forth at Justin Vernon's April Base studio in Eau Claire. How did that connection come about, and what's it like out there?
Ryan Olson [who is in Gayngs, with Justin Vernon—ed.] booked a week at April Base with me, Justin, Andrew Broder, this guy Trevor who plays trumpet, and this producer Taskforce. Ryan had us come out there with no clear plan but to just make stuff. We made an insane amount of music. A lot of it is unfinished, but there's definitely the basis for a lot of songs. I literally had to buy a new external hard drive to put all the sessions on. The way [Justin Vernon] makes music is really honest. He keeps the mistakes in, and it makes for personal songs. I feel like he's only getting more experimental, too. The cool thing about April Base is that everyone there is always really stoked to be making music. I'll be here in my own studio sometimes and get really restless and uninspired. But out there, it's such a nice studio. You're sleeping in the same building that you're making music in, so what else are you going to do?
—Eamon Whalen