FEATURES
How Funk Artist Prophet Went From Cult Status to Comeback Kid
By Phillip Mlynar · May 04, 2018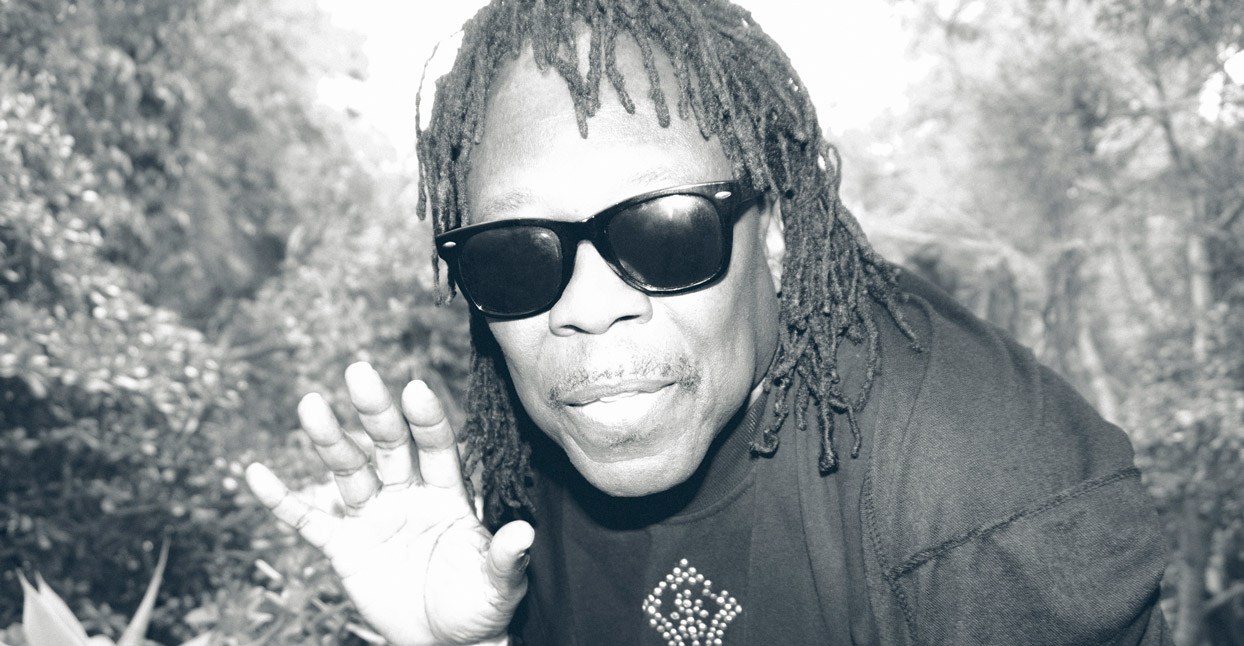 Prophet is the very definition of a cult artist. In 1984, the multi-instrumentalist self-released 1,000 copies of an album called Right On Time, which failed to garner any industry traction at the time, but gradually became a prime score for record collectors.
One of those collectors was Stones Throw label owner Peanut Butter Wolf, who has called Right On Time one of his "holy grails," likening Prophet's music to a lo-fi take on Prince's early '80s output. Wolf eventually tracked down a copy of the album at a record shop in San Francisco, and has now managed to persuade the 59-year-old funk artist to cut a new album, Wanna Be Your Man, for his label.
The style of the new music sticks to Prophet's original template of joyful funk grooves and often lustful lyrics—although in the years between albums he's added a couple of signature quirks that enhance the appeal of the Prophet character. First, he began basing his wardrobe around the color yellow, which he says started back in 1992. Then, six months ago, Prophet became infatuated with lemons.
"I just love sucking on lemons, man," he says from his home in Los Angeles. "Lemons are tart, but I have a peppermint candy to sweeten them." Asked what he'll do if a new wave of fans start bringing him lemons to shows, Prophet laughs and says, "That would be a trip, man. I'd have to have a basket on stage and just stack them up in my personal basket and bring them home."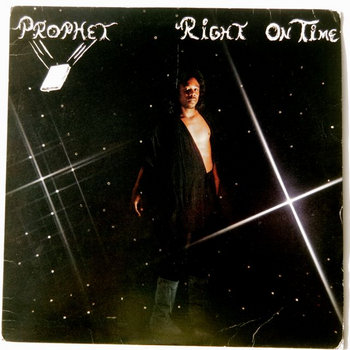 .
00:10 / 00:58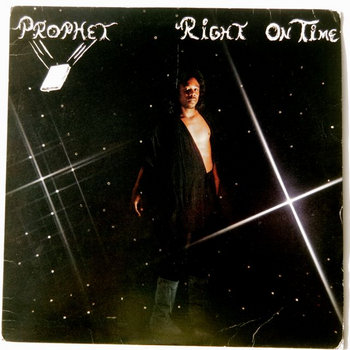 Prophet grew up in Baton Rouge, Louisiana and studied classical music at a young age before focussing on the bass, keys, and guitar during high school. But his journey into funk was kickstarted by a move to the Bay Area, where he began playing in the local cover bands Dragonfly, Just Us, and the Johnny Baker Band. Versions of tracks by The Commodores, Cameo, and Rick James were in demand. "Funk music is just a feeling, the way it touches you, the way it moves you, the way it enhances your consciousness," he says with the sort of enthusiasm usually reserved for evangelism. "That's what it did to me—took me into another realm."
Part of Prophet's funk enlightenment also involved him going solo. He was on tour in Vancouver one day, walking around the downtown area, when he had the idea to call himself Prophet. In those days, his catchphrase was "Right on time," and he eventually turned those words into the title track on what would become his solo debut.
Secluding himself in a home studio equipped with an Atari computer, a Tascam four-track tape recorder, and an 808 drum machine, Prophet started laying down tracks. After unsuccessfully shopping the seven-song project to record labels, he decided to set up his own venture, Treasure Records, so he could release the album himself. (Reinforcing the album's DIY, ethos, Right On Time includes a co-producer credit for Julius Funk, which turns out to be one of Prophet's aliases.) He scraped together the money to produce 1,000 vinyl copies—"I was on a budget all the time"—which were pressed by Rainbo Records in Los Angeles.
Despite the title track receiving a "wild reaction" at shows, Right On Time wasn't a commercial hit. Prophet claims a Bay Area distributor still has 100 copies of it in storage. But Right On Time's blend of slick boogie grooves, upbeat synth lines, and shuffling drum patterns helped its reputation to spread among record collectors, and its price rocketed to a couple of hundred dollars a copy. The album's cult status is something Prophet became aware of in 2011 when a company called PPU [Peoples Potential Unlimited]—which specializes in "finding artists that are kinda obscure and haven't been heard of for years"—contacted him. "We started talking, and it was amazing to hear about how people loved the record," Prophet says. "I wish I would have known about [the company] years ago—it would have been so much more fun."
Around the same time, Prophet was courted by Peanut Butter Wolf. "We met, he was shocked to see me, glad to see me," recalls Prophet. "He was kinda in awe of me and everything, but it was a real cool meeting." That Prophet would eventually record for Stones Throw was essentially an unspoken understanding: "Peanut Butter Wolf knew what I'm about as an artist so it didn't take rocket science to figure out we needed to put another record out."
The new album, Wanna Be Your Man, sounds like a direct continuation of Prophet's work on Right On Time. The hip-hop producer Mndsgn was brought in to add production input to the new album, but tracks like "Insanity," which bubbles along with ebullient synth riffs and slapping snares, could easily pass for an unearthed '80s funk treasure. Three songs that originally appeared on Right On Time—"Tonight," "Really Turn Me On," and the title track—were also re-tracked and updated for inclusion. It turns out the version of "Tonight" is actually a cover that was released in 2011 by the singer-songwriter Nite Jewel and produced by Cole Marsden Greif-Neill. When Prophet heard it, he was so impressed that he asked to include this take of it on Wanna Be Your Man—although he's also layered back in his own vocals around Nite Jewel's.
Prophet promises that it won't be another 34 years before his next project appears—he brags that he can record a new album in 24 hours if needed—but he's also content with his status as a cult artist who's been hidden away in the funk underground for decades, best known for an obscure and very limited release. "I can understand it because the record can vouch for that," he says. "I don't mind it at all. The time is now and it's a raw, spiritual, in your face thing."
-Phillip Mlynar