FEATURES
Premiere: White Violet's "Ages Vol. 2"
By J. Edward Keyes · July 06, 2016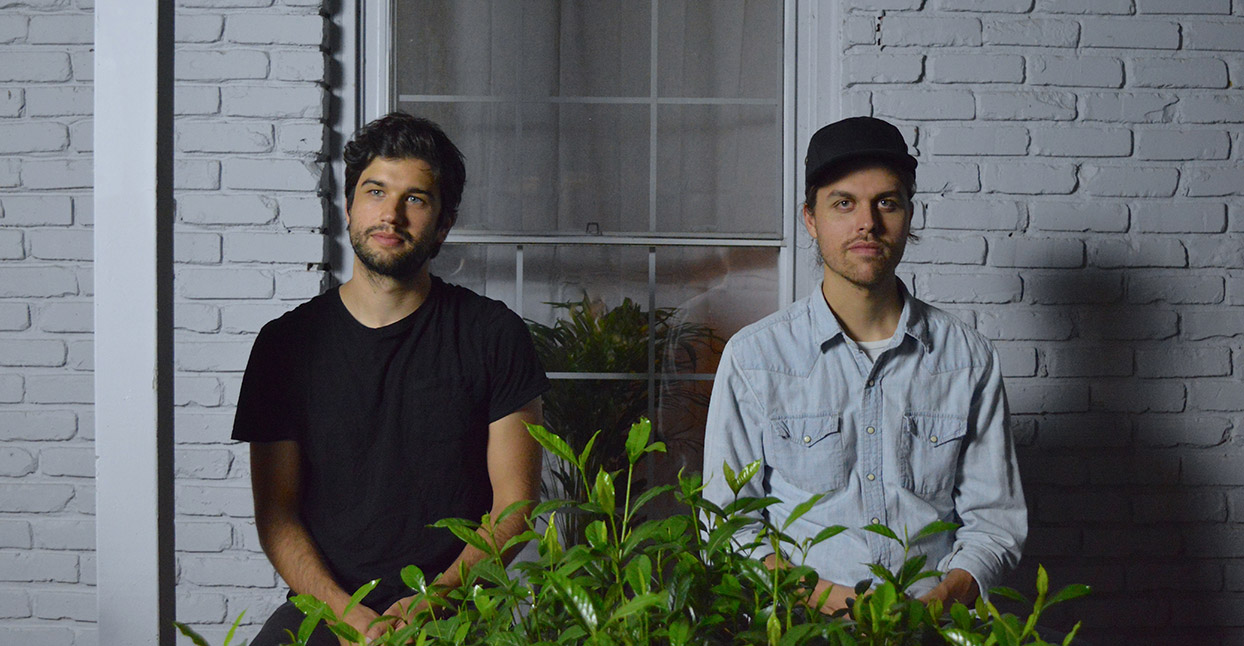 Though Nashville duo White Violet already had a pair of full-lengths to their name, when it came time to release new material, they decided to try something different. Growing bored of the conventional album cycle and wanting the material to feel more alive and in-the-moment, the duo of Nate Nelson and Brad Morgan decided to release AGES as five two-song singles, culminating in a limited-edition vinyl pressing of all 10 songs once the series has concluded. Available through the group's Bandcamp subscription, AGES finds them pushing past the more organic, full-band feel of their earlier work into ethereal songs wrapped in cottony synths and held together by Nelson's aching, airy vocals. AGES Vol. 2 will be released on Friday, but is available exclusively through Bandcamp right now. We talked with Nelson about how this method of releasing music came about, and what adjusting their approach to album-making has afforded them as songwriters.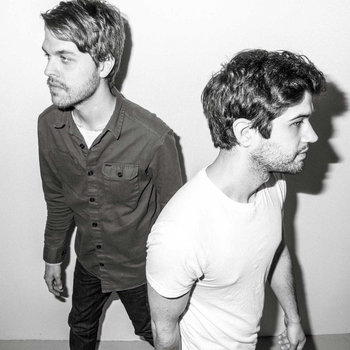 .
00:10 / 00:58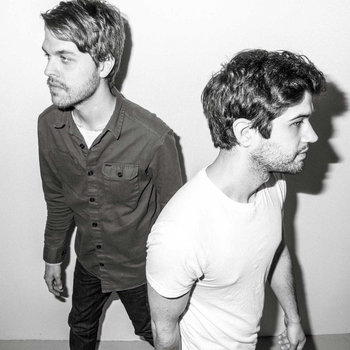 So, right off the bat: What were some of the factors that led to you wanting to break away from the traditional way of releasing records?
It was a couple of different things. Our first two records were structured really traditionally. We would take some time off and make a record and then try to build some anticipation. But it just felt like attention died off a month after it came out. For us, that was a little disheartening. On top of that, we also felt like most bands grew a little detached from a record once it was finally in people's hands. So to us, the idea that we could record a song and it could be out a month later was exciting. We both just wanted to feel more invested in the music for a longer period of time, so it was more like we were experiencing the record with the general public.
I would imagine it takes a crazy amount of scheduling to make sure everything kept rolling along on time.
It absolutely does. But now instead of just one huge deadline six months from now, we have six deadlines two months apart. That's the exciting thing. Brad and I work really well under pressure, so that helps keep us invested in it. The label's like. 'If you wanna make street date with a release in August, we need it by the end of July,' and we're like, 'Oh God, we haven't even written the B-Side yet.' But it's exciting, because the way we're doing it, the batches of songs are curated to lead into one another. We always want the B-Side of each single to nod to what's coming next.
In what ways has that structuring, with the B-Side serving as a tease for the next single's A-Side, already started to play out?
The A-side of the first single kind of felt like it could have been on our last record, where the B-Side kind of introduced a lot of the synth stuff that Brad and I are fully into right now. That mood and feel nodded to 'Hallway,' which is the A-Side for this release, which is a very synth-based pop song. The B-Side of this one is a real intimate, vibey electronic song.
You've mentioned in the advance notes for this single that writing and releasing the songs in this way has allowed for "fan input" into the process. In what ways has that already played out?
All of the touring we're doing on this record, we're doing as just the two of us. Brad and I are very close, and we have been writing so much, mostly to drum machines and drones. Doing that was kind of a radical thing. In the past, we've toured as a four-piece rock band, but it's nice that the fans think what we're doing is still cool—which is encouraging. It's not so much that they say, 'That song was awesome, write three more like it.' It's more that Brad and I came up with this new sound and direction organically, so to be unveiling it on tour and have people be like, 'This is cool' is validation.
What do you hope people take away from this iteration of White Violet?
Hopefully they'll understand that the band is based out of an idea of growth. The first record was ultimately just me but I had friends come and go and play on them. The second record was a band, and this one now is just Brad & I doing it together. I have a hard time doing the same thing twice. I always want to chase new inspirations – and Brad is the same way. I'd hope that idea would translate, not it just being "whoah this band is doing this totally different record," it's acknowledging that we are people who are inspired by new things and are constantly trying to push ourselves and find new ways to express ourselves. I hope that would be the main thing that would translate.
—J. Edward Keyes