FEATURES
The Irresistible Evil of Portrayal of Guilt
By Mia Hughes · November 19, 2021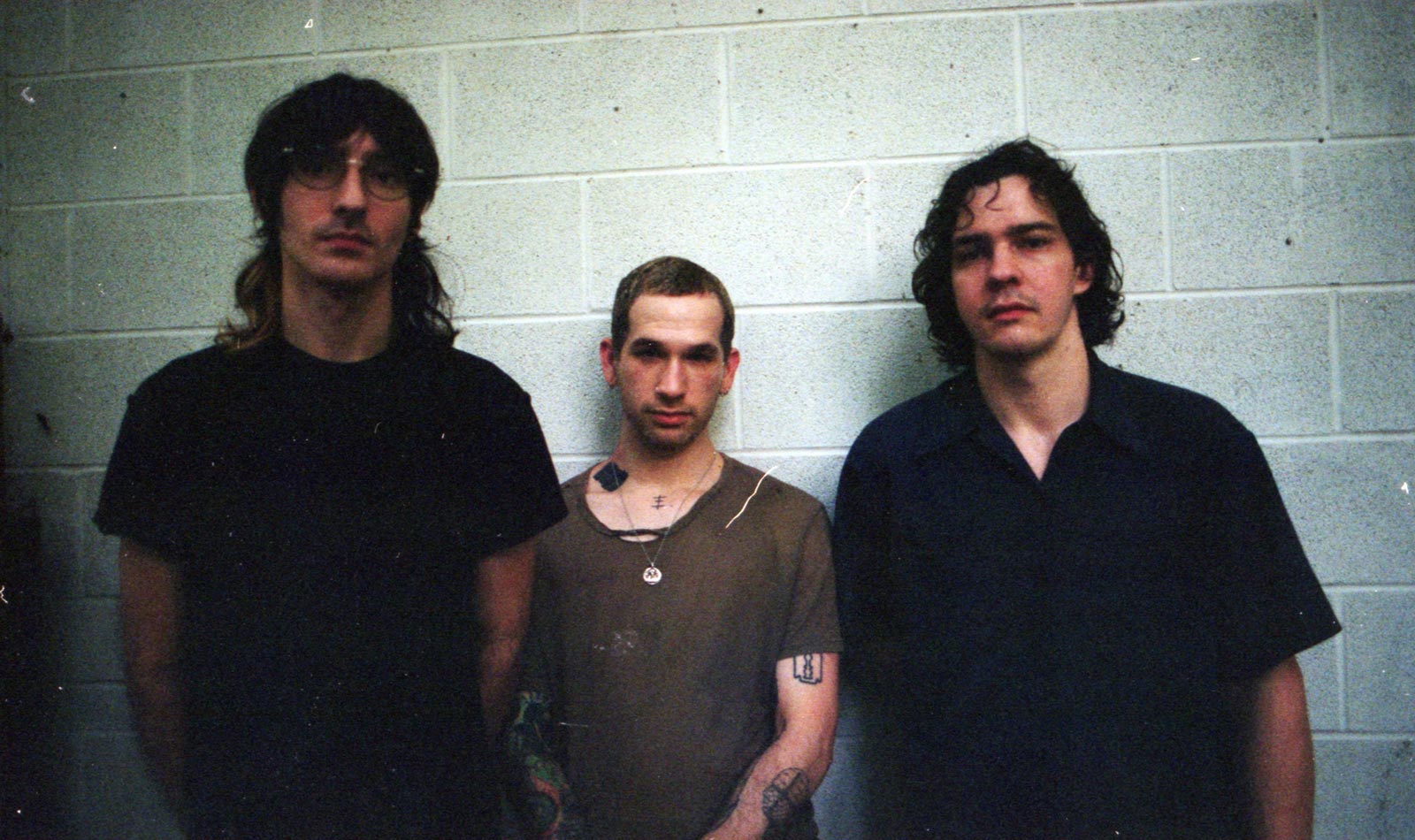 For a man who sounds like the embodiment of all evil, "I feel like I'm for the most part normal," says Matt King, frontman of the Austin blackened screamo band Portrayal of Guilt. His statement checks out: He smokes weed, rides skateboards, and speaks with a friendly stoner's drawl.
It was worth confirming, though, because on his band's third album CHRISTFUCKER, he sure doesn't sound that way. The record is heavy as hell—even by Portrayal of Guilt's always heavy standards—and King's tortured vocals are unnerving enough when you can't make out the words. But take a moment to scan the lyrics, and more disturbing themes begin to reveal themselves: ritual sacrifice, torture, suicide, sado-masochistic murder-sex.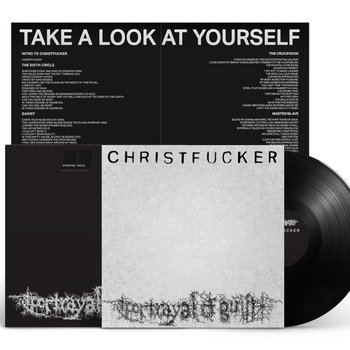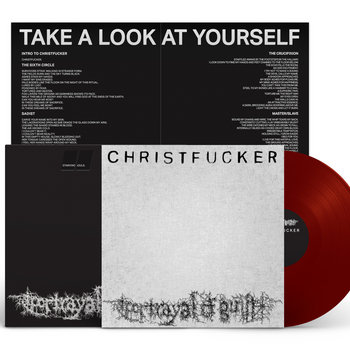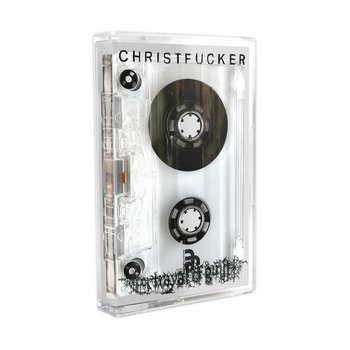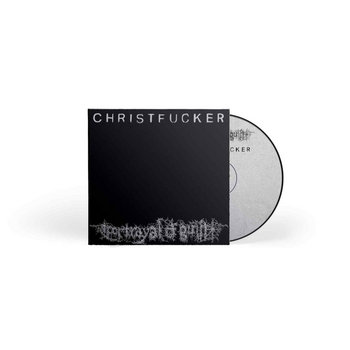 .
00:10 / 00:58
Merch for this release:
Vinyl LP, Cassette, Compact Disc (CD)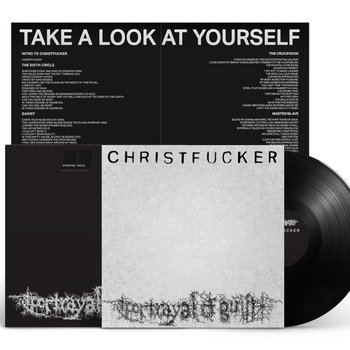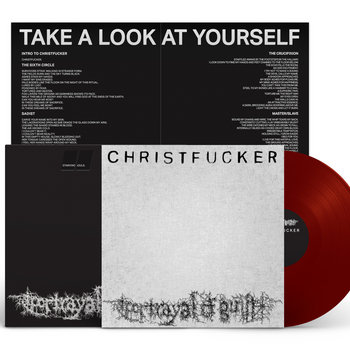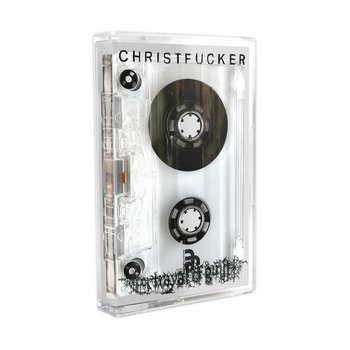 "The goal is to write music that's just flat-out scary," says King. "We wanted it to sound like a record that literally came from hell. Like, found-footage kinda shit—like if you just found this blank record and you put it on you'd be like, 'What the fuck is this?'"
In the studio, under the watchful eye of producer Ben Greenberg of Uniform, the band—King, drummer James Beveridge, and bassist Alex Stanfield—took mushrooms and watched a steady stream of horror movies. Despite the intensity of the music, the vibe was "carefree," King says. "We roll up a J, we smoke heavily, and then we just start playing. There's nothing else to it." The three-piece have focused on keeping themselves happy since their inception, emphasizing conflict resolution skills and avoiding scene drama. "[In punk scenes] there's fucking 'cool points' involved, and I don't like that," King says. "The band is number one, and if we have any issues they are dealt with face-to-face right away. The dynamic is great now. We all live together, we practice together…It's a band's fucking dream."
The group's first release, 2017's self-titled EP, was an attempt to emulate the '90s screamo of bands like Majority Rule and PG. 99. They'd later tour with both bands, and Majority Rule's Matt Michel produced their debut full-length, 2018's Let Pain Be Your Guide. In time, their sound grew more confident and complex, assimilating various elements from across the heavy music spectrum. On CHRISTFUCKER, the band lean into textured black metal ("Sadist," "…where the suffering never ends"); harrowing grindcore ("Fall From Grace"); industrial noisescapes ("Bed of Ash"); slow, churning sludge ("The Sixth Circle"); and even nu metal ("Possession"). In other words, the sky's the limit.
"When we started, that was basically me learning how to play guitar. Unlocking these new ways to play, that's really what [changed] our sound," says King. "We can be a scary-as-fuck-sounding Sonic Youth at times, and then go back to being fucking Deicide or whatever: Basically, just playing around with anything and everything."
CHRISTFUCKER is the band's second full-length this year, following up January's We Are Always Alone. King wanted to do two records in a year mostly just to say that they did. "I'm definitely always setting out to do whatever everybody else is not doing," he says. He takes joy in mining the depths of depravity on CHRISTFUCKER. But while the music may be repulsive, King isn't operating from a place of hostility; if anything, he's looking to pitch a big tent.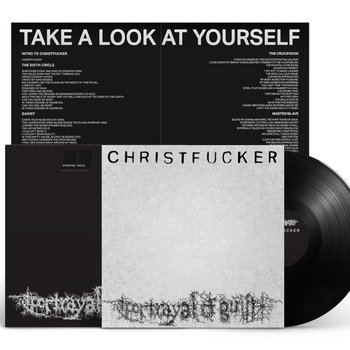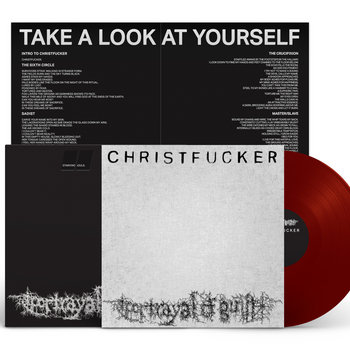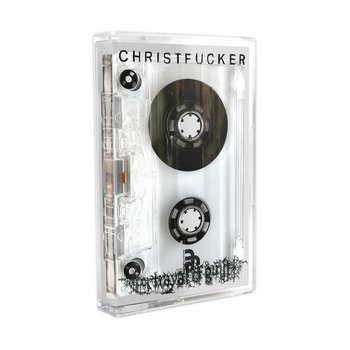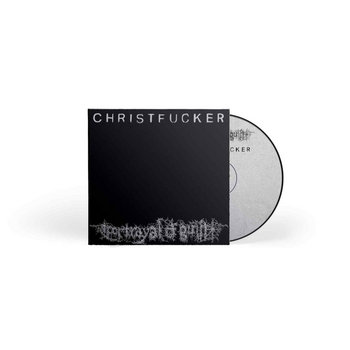 .
00:10 / 00:58
Merch for this release:
Vinyl LP, Cassette, Compact Disc (CD)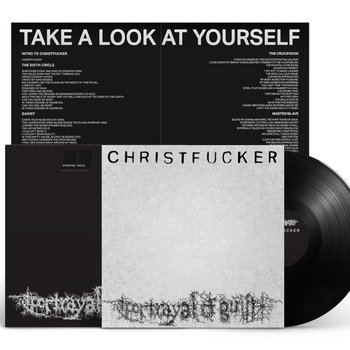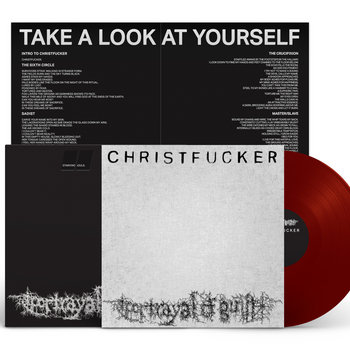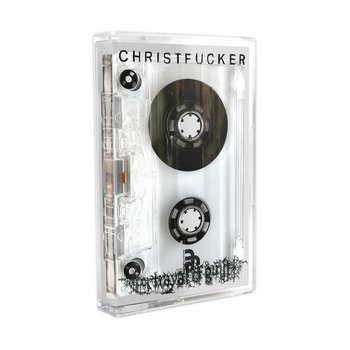 "Why couldn't we be the biggest band in the world?" he questions. "Why not? You have Nine Inch Nails, Korn…If they're fucking humongous, then there's a chance for everybody else. Everybody that we work with, I'm always talking to them about this: accessibility, accessibility. I wanna be Korn when they put out Follow The Leader. Because when they did that, that shit was number one, over all the pop artists on the chart. So I want to do that."
Not that Portrayal of Guilt plan on sacrificing their harsh sound anytime soon. "I don't want to ever compromise what we're doing just to get to those more accessible places," King says. "But hopefully we will figure it out, and hopefully somebody will be open-minded to a band like ours being alongside fucking Miley Cyrus [on the radio]. Put us on tour with The 1975! I could see it."
He's half-joking, but Portrayal of Guilt are ultimately a band defined by dichotomy: serious but tongue-in-cheek, intense but carefree, ambitious but antagonistic, approachable but evil—and above all, united by darkness.