FEATURES
PLUS100 Records: Not Your Typical Athens, Georgia Record Label
By Robert Newsome · May 31, 2017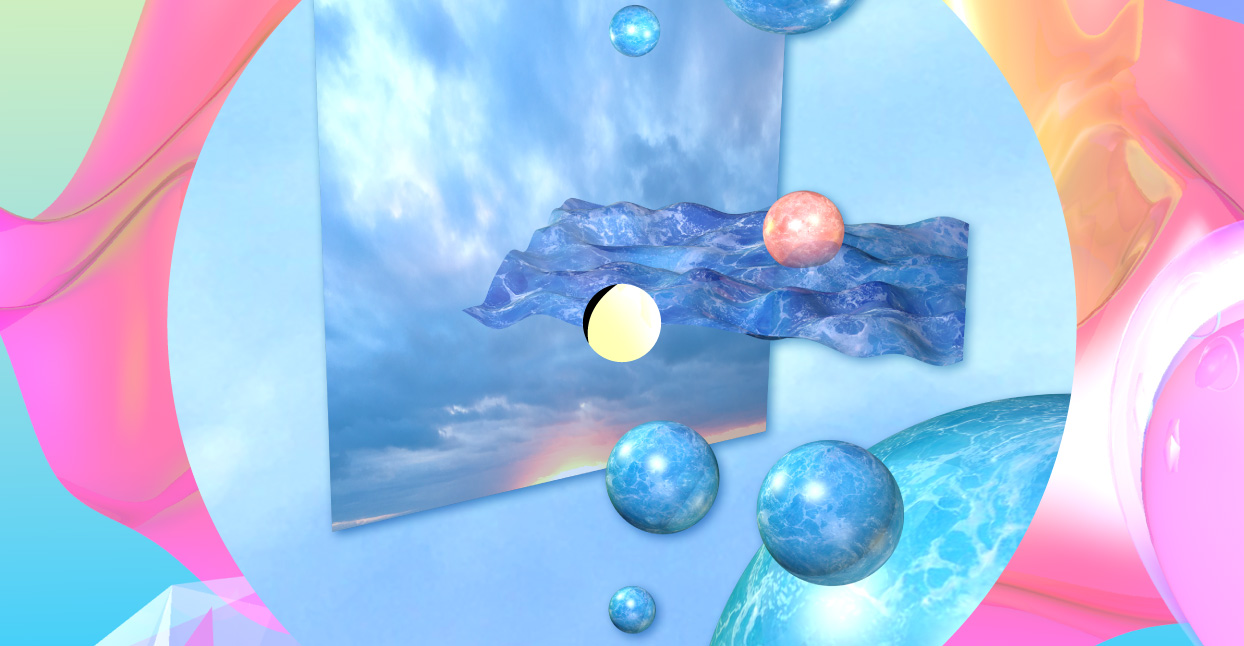 Jeff Cardinal is busy. He's recently completed fall semester classes at the University of Georgia, which means it's time to focus on his label, PLUS100. For a little over a year, PLUS100 has been releasing a series of acclaimed vaporwave (and genre-adjacent) albums, and while Cardinal is able to run the label and create music as Vaperror during the school year, the summer break gives him more time to focus exclusively on music.
After a brief period creating work inspired by early Aphex Twin, Cardinal began making music under the Vaperror name, releasing those albums on a variety of labels. "After those were released, I started thinking of starting my own label," he says. "But I knew that if I was going to start a label, my first release had to be something special. At the time, t e l e p a t h and I were collaborating on an album. That seemed like a good place to start." The resulting record, the ambient, dreamlike 超越愛 by テレヴァペ (Televape), was PLUS100's first release in October 2015.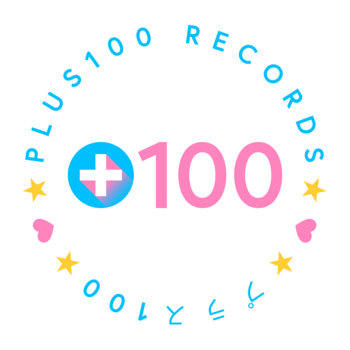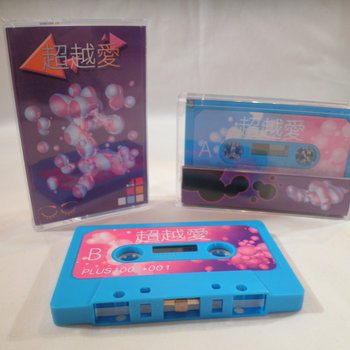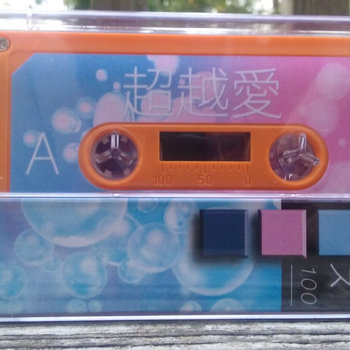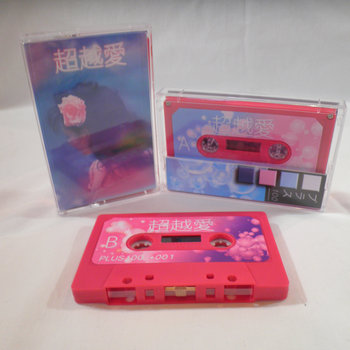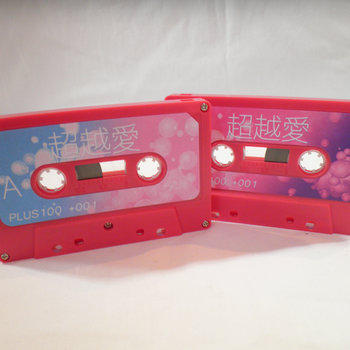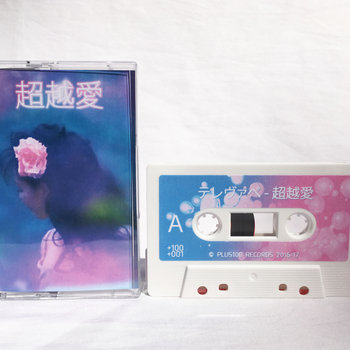 .
00:10 / 00:58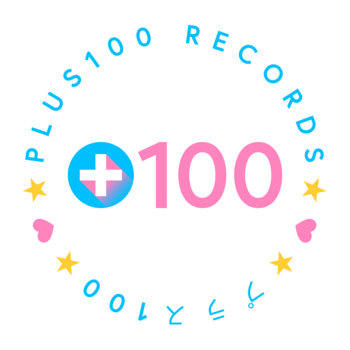 Merch for this release:
Cassette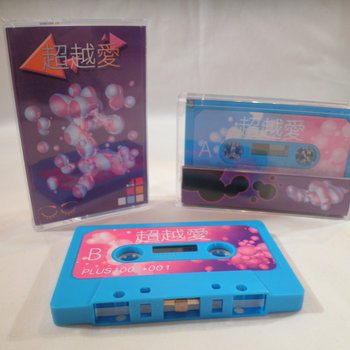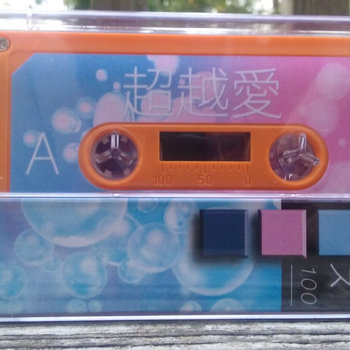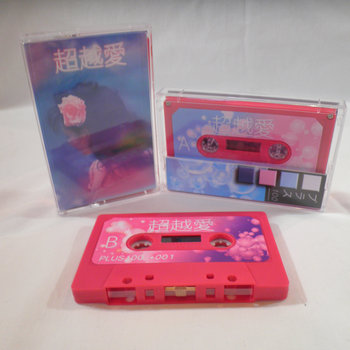 The music released by PLUS100 may not be what typically comes to mind when you think of the Athens music scene which birthed bands like Pylon, R.E.M., and The B-52s. Vaperror's sound is rooted in hip-hop, juke, footwork, and other forms of electronic dance music—worlds away from the guitar-centric rock for which Athens is mostly known. And while vaporwave is primarily a product of Internet culture, and as such exists outside the established system of geographic "scenes," living in a college town with a rich rock history has given Cardinal, his label, and Vaperror unique advantages.
"I've had several opportunities here in Athens," he says. "I've been able to play shows on local radio, and perform live as Vaperror. Athens has been very welcoming." So welcoming, in fact, that Vaperror's bright, upbeat 2016 release Acid Arcadia (on PLUS100, of course) was named one of Flagpole's favorite local releases.
Although many of PLUS100's early releases fit the traditional definition of "vaporwave," Cardinal is interested in expanding the label's sound. To that end, he's enlisted Rhode Island experimental/noise/drone artist Adjusted Speech, whose forthcoming PLUS100 release is what Cardinal describes as, "a double album, half of which will be ambient tracks, and half really dirty noise stuff. It's very interesting, and it's not like anything I've put out so far."
An upcoming release from Japan's plunderphonics-inspired さよひめぼ (SAYOHIMEBOU) continues that deconstructive aesthetic. Given the producer's previous work, it's seems a safe bet that his PLUS100 release will build on his propensity for disassembling stereotypical elements of electro, disco, and funk to create dense, over-the-top sound collages that reward more with each repeated listen.
Which is not to say that PLUS100 has abandoned the peaceful ambient sound of its early releases. One of Cardinal's favorite releases from PLUS100 is Splash Realistique from Golden Living Room, an artist whose collaboration with t e l e p a t h will soon be released by the label. PLUS100 is also planning an early July re-release of Splash Realistique on cassette, to commemorate the record's first anniversary.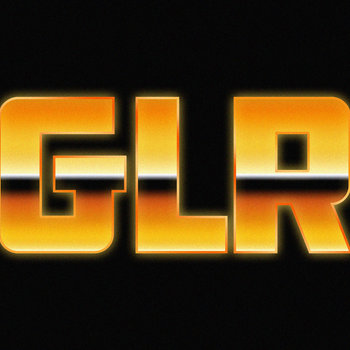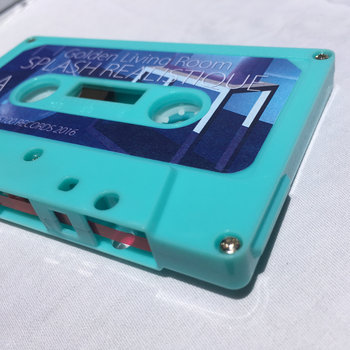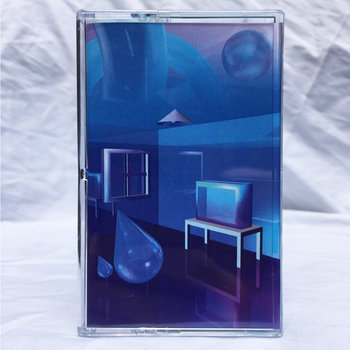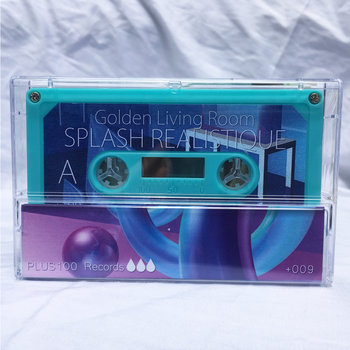 .
00:10 / 00:58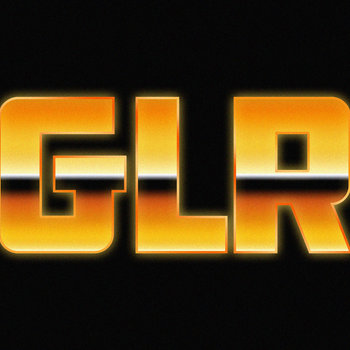 Merch for this release:
Cassette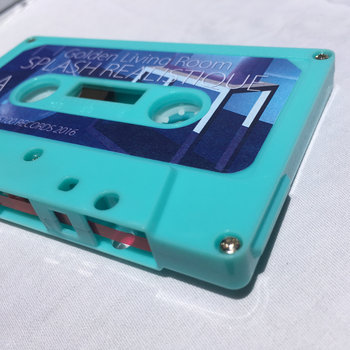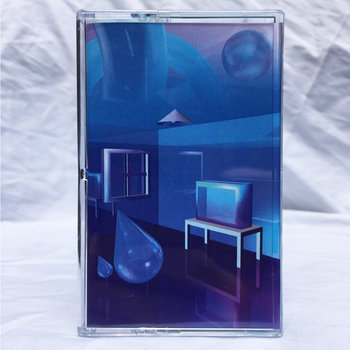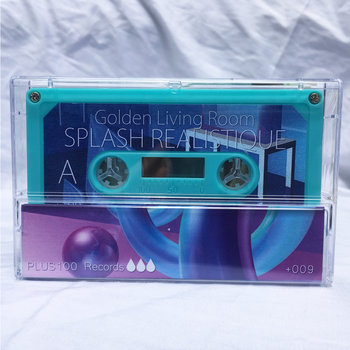 While most PLUS100 releases are issued on cassette—a favorite medium for vaporwave and associated genres due to its low cost to manufacture and distribute, as well as for the format's retro aesthetic—Cardinal has also begun to release material on vinyl. To date, three of the label's offerings have been pressed to wax: two full-lengths from Televape and Love Potion (Vaperror's collaboration with COCAINEJESUS), as well as a t e l e p a t h 7-inch. Although there are more logistical difficulties involved with pressing vinyl, as compared to the relative ease of putting out music on tape, it's a format that PLUS100 intends to continue. Cardinal says, "I believe vinyl is a 'final frontier' for indie record labels nowadays. They are difficult and expensive to produce, so it sets your label apart from others. The artwork is large, the sound fidelity is excellent, and in 2017 color vinyl is in, making the record itself another piece of artwork for people (and myself!) to collect, admire, and spin." (The Golden Living Room/t e l e p a t h collaboration will be the label's next vinyl release.)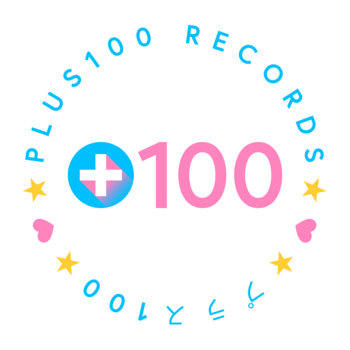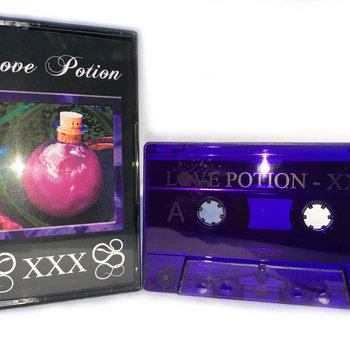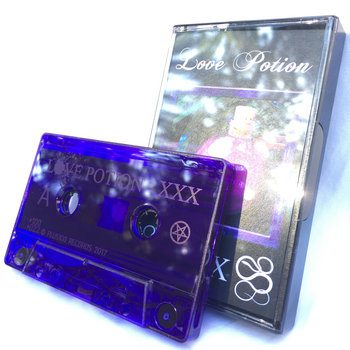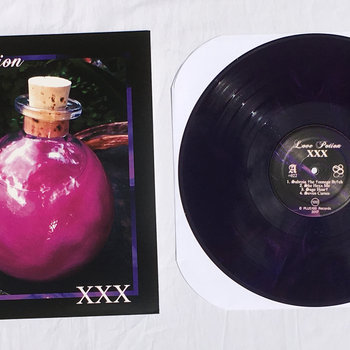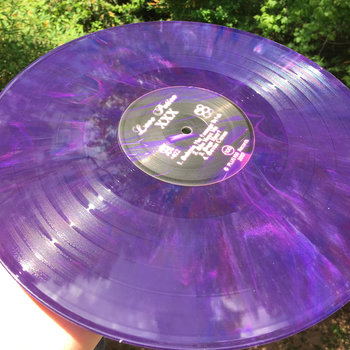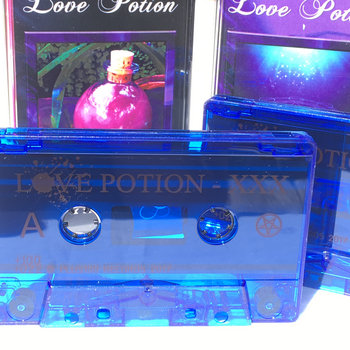 .
00:10 / 00:58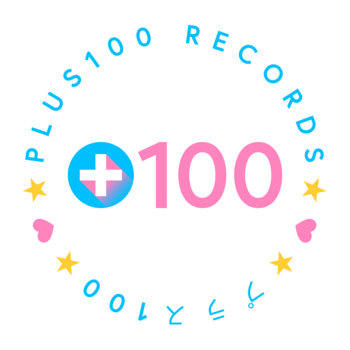 Merch for this release:
Cassette, Vinyl LP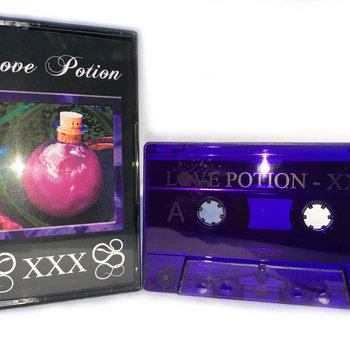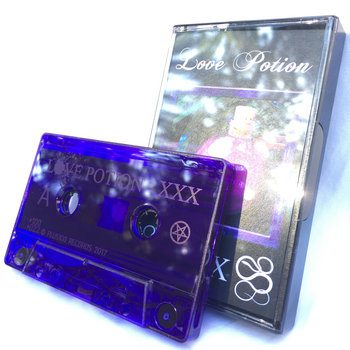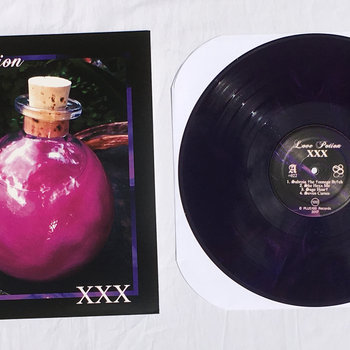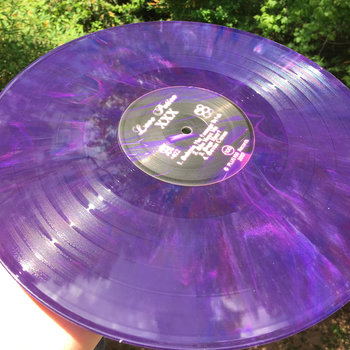 Cardinal is interested in expanding the range of physical releases PLUS100 offers in general. He's already released a limited-run VHS edition of Televape's 永, which sold out in its first and second pressing. Although the process would likely be a technical nightmare, Cardinal's also interested in exploring the possibility of future releases on floppy disc. "Aesthetics," he says "add another dimension to the music. I want the design of the physical release to reflect, as much as possible what the album is about." This attraction to obsolete and non-standard formats stems from Cardinal's belief that physical releases are not always simply a way to listen to music—they're art objects that have worth as artifacts, and serve a function beyond mere content delivery.
A quick look at PLUS100's Bandcamp page shows that the label's fans share this belief: Most of the label's early releases are sold out. An initial pressing of PLUS100's cassette releases is anywhere from 100 to 600 copies, depending on Cardinal's estimate of the demand. This amount of stock usually lasts several weeks. In order to thwart the often ridiculously overpriced secondary "collector" market for vaporwave, Cardinal strives to keep all of the label's releases in print, as long as there's a demand for them. This demand is monitored by keeping an eye on secondary markets, the Facebook "Vaporwave Cassette Club" group, and comments that Cardinal receives from the label's fans. Cassette runs (generally between 100 and 250 copies) usually sell out within a few weeks of release, but the larger minimum orders that vinyl pressing plants require means that releases arrive in greater quantities, and are available longer. Balancing out the deep back catalogue is a raft of new material, including a new albums from Useless & 仮想夢プラザ, a follow-up to their album Balance, and Kai Beckman, whose 2015 album Falling Apart / バラバラ, will also receive a deluxe cassette reissue.
After the summer, Cardinal admits that work on the label may slow down so that he can finish his Computer Science degree, but he has no plans to end to his activities as Vaperror or PLUS100 any time soon. He's always on the search for new music to release by artists he admires, and he's always working on making music of his own, whether alone or with collaborators. "I don't really see an end to it," he admits. "It's a good thing, and I'm not going to stop."
—Robert Newsome