FEATURES
Playing the Changes
By Dom Servini · April 21, 2015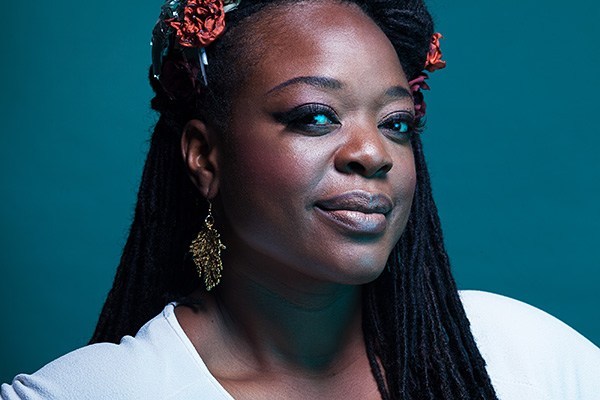 "I can definitely say that I'm excited for ESKA right now. I'm a new mum and I'm finally releasing music as an artist. Yes, I'm enjoying the changes."
Merch for this release:
Compact Disc (CD), Vinyl LP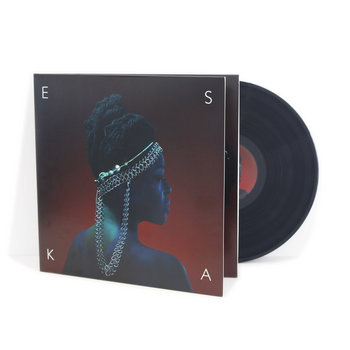 Eska Mtungwazi is something of a phenomenon in the U.K. music scene. Hailing from Lewisham in South East London, this multitalented musician, songwriter, arranger, and—most importantly—vocalist, has become a go-to person for many of the most discerning artists and producers around. For the best part of two decades Eska has, often somewhat anonymously, lent her tones to a myriad of musical offerings, including work from The Cinematic Orchestra, Matthew Herbert, Zero 7, and Grace Jones. She's seen very much as "the singer's singer," and one whose fans have been desperately waiting for far too long to hear her full-length album. The wait is over. Eska's self-titled, full-length, solo debut album is out now on Naim Edge Recordings.
Essa comes from Zimbabwean stock, but is very much a London girl. It seems her father's musical taste had a significant impact on her. She explains, "His vinyl collection was incredibly eclectic. We could end up listening to Quincy Jones, Madonna, Bob Marley, Freddie Hubbard, and Peter Frampton all in the same afternoon. I believe it taught me to be open-minded. Dad had an acoustic guitar and would improvise along to his records. The record player and TV were, unfortunately, in the same room and more often than not Dad would have the urge to play records just when the cartoons happened to be on. This wasn't met with enthusiasm on our part. The compromise would be that we could watch the TV, but with the sound turned down. In the end, we'd eventually give in to the spectacle of Dad dancing around the living room and playing his guitar whilst trying to get us to join in with the fun. Those are very dear memories to me." She goes on to say, "One of the earliest words my little brother learned was 'speakers.' As we grew older, Dad would ask for our suggestions on new records to buy. He was accommodating of our tastes, even if they were radically different to his. Nonetheless, Dad periodically reminded us that eventually, 'No matter what you do, you will always return to jazz!'" She adds, laughing, "I would shake my head in disbelief back then."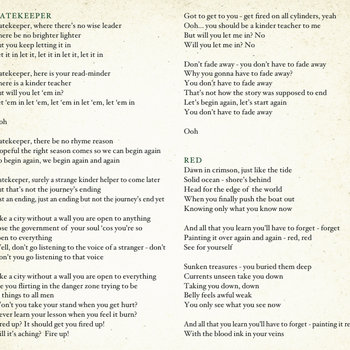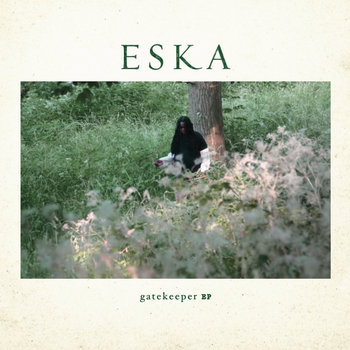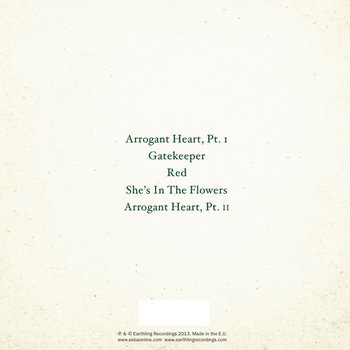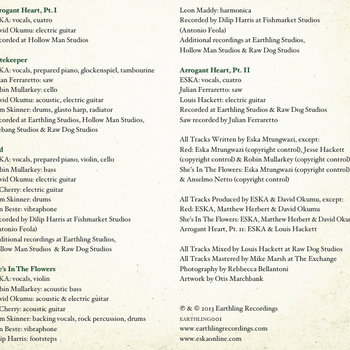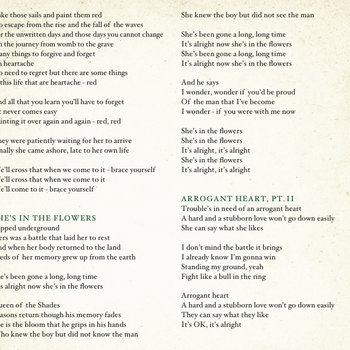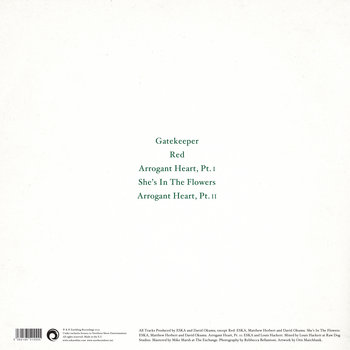 .
00:10 / 00:58
Merch for this release: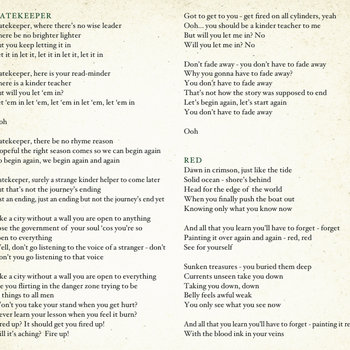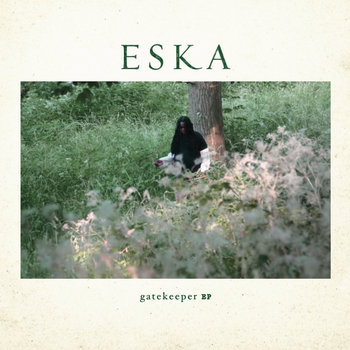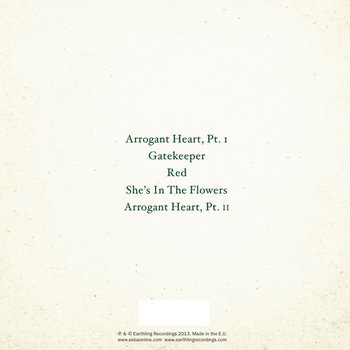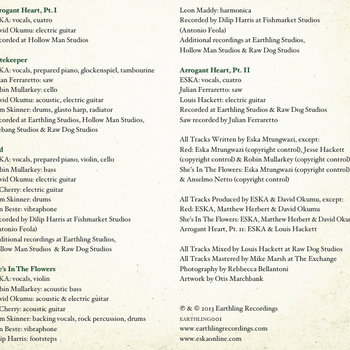 With a voice reminiscent in tone of one of her heroines, Joni Mitchell, and the fearless style of another, Kate Bush, Eska's vocal chords alone are enough to stop you in your tracks. But this lady has far more up her sleeve. As a renowned multi-instrumentalist, she plays keys, violin, cello, percussion, recorder, clarinet, guitar, and vibraphone on her debut. And in typically modest style she admits, "I wouldn't expect anyone in their right mind to ask me to play any of those instruments on their album." Impressively, she taught herself the recorder at the tender age of eight, and once again it was her father who encouraged her into the world of music. She explains, "Dad bought us all a descant plus a couple of exercise books. That made the transition to violin a year later a lot smoother."
Eksa's first experience as part of a band was with open-minded outfit Quite Sane, who she hooked up with through a friend of the family, Oroh Angiama. She says Oroh was "obsessing about this band that was looking for a new vocalist to join them. He said it was a jazz band. Jazz was synonymous with my Dad so I didn't think that was particularly cool at the time. I was dismissive of Oroh's enthusiasm for Quite Sane and wasn't in any hurry to go and meet their band leader, Anthony Tidd. Anthony (bass) started the band with his school friends Richard Cassell (drums) and Eric Appapoulay (guitar). Oroh was unusually persistent about me meeting up with Anthony. His love of jazz seemed to know no bounds. Oroh was also eagerly taking me out to hear these great musicians who were passing through town. I recall us going to see Betty Carter at the Royal Festival Hall and witnessing Steve Colemen and the Five Elements at Dingwalls. I didn't get the music at all. Strangely enough, I did notice that there seemed to be the same faces in the audience at a lot of these gigs and a lot of them were young people. I was drawn to this very attractive scene as much as I was intrigued by the funk and intellect in the music."
Being part of Quite Sane garnered musical relationships for Eska that still exist 20 years later. Other long-term relationships are also evident on Eska's debut: collaborators David Okumu (from highly regarded U.K. outfit The Invisible), Louis Hackett (of the afro-electronic Owiny Sigoma Band), and celebrated British producer, composer, and band leader Matthew Herbert were all instrumental in the recording and production of Eska's eponymous long-player. As she enthuses, "These have been three great personal and creative relationships. The fact that there was no dynamic shift whilst working on my record is a testament to the huge level of mutual respect. I found three exceptional artists to help me steer my thoughts and facilitate me in distilling my ideas."
Merch for this release:
Compact Disc (CD), Vinyl LP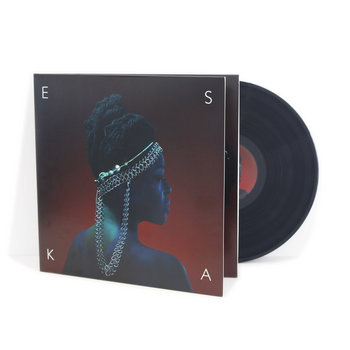 A solid base on which to build has helped Eska deal with expectations for the album. She says, "I did my utmost not to pander to expectations early on, especially when I was previously being 'hotly-tipped.' Had I made an album back then, it would have contained so many affectations due to the influence of my collaborations at that time. I don't think anyone has higher expectations of me than I do." She continues, "Trying to live up to my own expectations whilst keeping the external voices in their right place has been a process of becoming my harshest critic yet being my biggest fan most of all." And that attitude looks like it's paying dividends with an album that perfectly captures Eska's unique spirit. Songs like "She's in the Flowers" and "This is How a Garden Grows" highlight this incredible talent's folk leanings, whereas the excellent "Heroes and Villains" shows her love for a dub bass-line—all delivered with lashings of soul, naturally.
It seems that in her own good time, Eska has delivered not only the album that fans have been waiting for, but the one that she's happy and comfortable releasing.
She states, "As a work in progress, I can definitely say that I'm excited for ESKA right now. I'm a new mum and I'm finally releasing music as an artist. Yes, I'm enjoying the changes."
And without wanting to jump the gun, what of a sophomore release?
She confides, "It's mainly written. I just have to find the money to finish it. Nothing has changed in that department!"
Photography by Jaroslav Moravec