FEATURES
On "Head Cage," Pig Destroyer Explore New Nightmares
By Joseph Schafer · September 19, 2018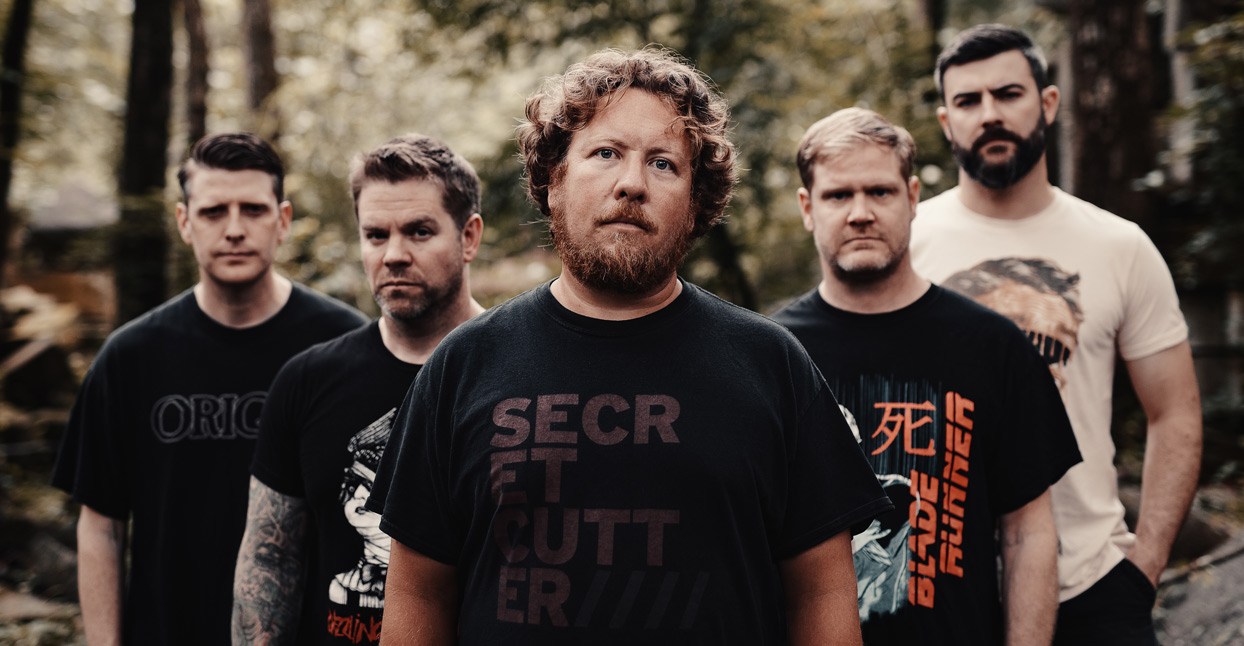 "I take a perverse enjoyment in seeing people get ruffled up sometimes," says J.R. Hayes, lyricist and vocalist of grindcore legends Pig Destroyer. True to his reputation as a master wordsmith, every part of that sentence seems to reference a key feature of his band.
"Perverse enjoyment": yes, Pig Destroyer often sound perverse. Past relationships, voyeurism, and even stalking figure heavily into Hayes's lyrics on foundational albums Prowler in the Yard and Terrifyer. Hayes has more philosophical and political obsessions now, but his band will likely always exist in relation to those touchstones.
"Seeing people ruffled up": Hayes and company are provocateurs par excellence. From the band's name ("cop killer" was too obvious) to Hayes's political and sexual musings, to the often chaotic and unsettling sound of the music itself, every aspect of Pig Destroyer is a middle finger to the listener's desire for security and predictability. More on this later.
"Sometimes": and therein lay the rub. Hayes's lyrics are only gory and disturbing occasionally; the rest of the time, his imagery is starkly beautiful. Perhaps that's why, earlier in the decade, veteran music journalist Justin Norton named him one of the top five best metal lyricists of the 21st century.
Merch for this release:
Vinyl LP, Compact Disc (CD), T-Shirt/Apparel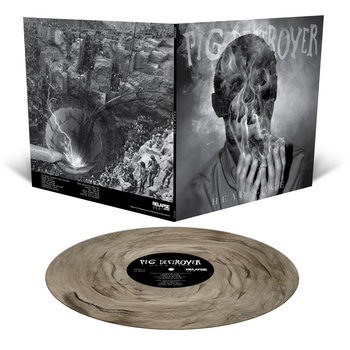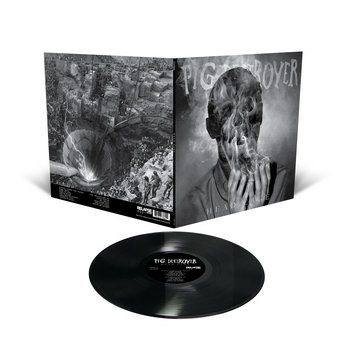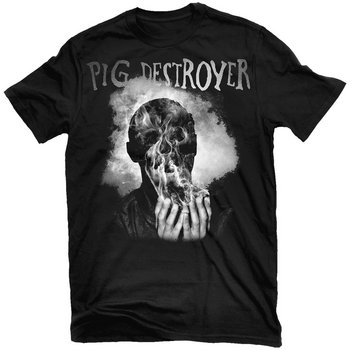 Obsessive perfectionists, Pig Destroyer took six years to complete their new album, Head Cage, which maniacally presses against both grindcore genre conventions and fans' preconceived notions of what a Pig Destroyer album ought to sound like. "I made a concerted effort to make every song different from every other one," Hayes says. He claims to have enough notebooks left over from the Terrifyer writing sessions between 2002 and 2004 that he could cull lyrics from them for years, but instead, he chose to evolve. "After you've written a few hundred songs, you have to make sure you're not repeating yourself."
Head Cage finds Hayes et al. channeling that tirelessness into a dizzying portrait of life in modern America—and it's not a pretty picture. The way Hayes sees it, the land of the free has devolved into a downright nightmare, booby-trapped by political polarization and fake news. He's dabbled in dystopia before; Pig Destroyer's 2012 album Book Burner included a short story about an atheist living under a theocracy. Head Cage's lyrics, by contrast, hold a shattered mirror to reality, swapping Freudian horror for social commentary.
What we're left with on Head Cage is a thunderous soundtrack for the tense, heated conversations Americans are doomed to suffer at Thanksgiving dinners to come: discussions of apocalyptic gridlock and bigoted politicians, of collective guilt and state-run violence. Hayes is particularly outspoken on the topic of police brutality, denouncing it in near-Orwellian terms on new songs like "Circle River" and "Army of Cops." "Let me tell you about the cowardice of no positions / Let me show you some cold rationalizations," he demands in the former. The latter song's even more blunt: "Tell me, where does it stop? This tower of law, this army of cops?"
Merch for this release:
Vinyl LP, Compact Disc (CD), T-Shirt/Apparel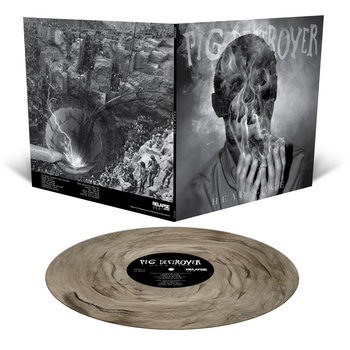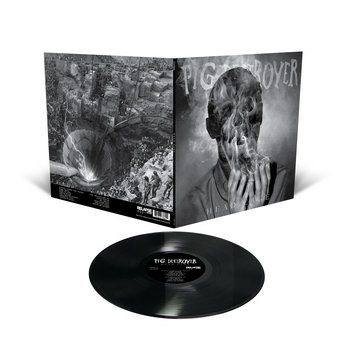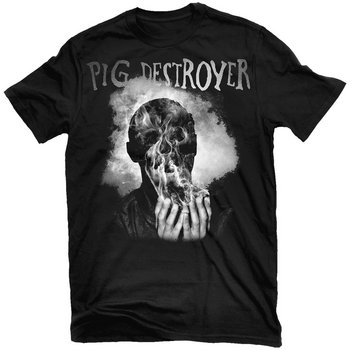 "I think deep down what people really want is security and convenience," Hayes explains. "They want a strong hand to rule them, even if they don't want to admit it in public. It seems like everybody is so terrified by the news and what's around them that they're on a quest for control and order. The direction that the country's heading is kind of discouraging," he says.
Hayes has always explored paranoia in his lyrics, but in 2018 he comes across as more suspicious of partisan allegiance — liberal vs conservative, individual vs. conformity — than ever before. In the punny "Trap Door Man," Hayes vents his frustration over communication breakdowns in Trump's America: more specifically that omnipresent paranoia one tends to experience when talking politics with a stranger who, for all you know, believes in the exact opposite principles. Eventually, he begins wondering if the other party might be trying to steer the conversation toward an argument: "You never know what goes on / Behind closed minds / Anything you say could be a landmine / Let you in the front door / Lead you to the trap door."
Politically-charged lyrics like these are a far cry from Pig Destroyer's usual prose. (From 2001's "Starbelly:" "The other day I masturbated to pictures of you at your birthday party / They were the only ones I still had"). That said, they maintain Hayes's longstanding lyrical focus, which is pinpointed on the psychological spaces where opposing desires intersect.
"I always want there to be some kind of emotion or conflict in what I'm writing," he explains. "When you try to make something that's 100% ugly, that's boring; if you try to make something that's 100% beautiful, it winds up being kind of hollow. What inspires me is creating this cocktail of opposites where you take opposing forces, smash them together and make something that's real."
Merch for this release:
Vinyl LP, Compact Disc (CD), T-Shirt/Apparel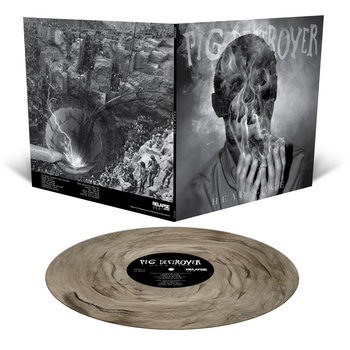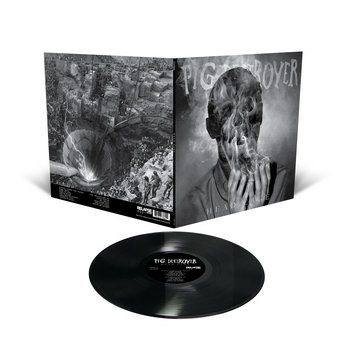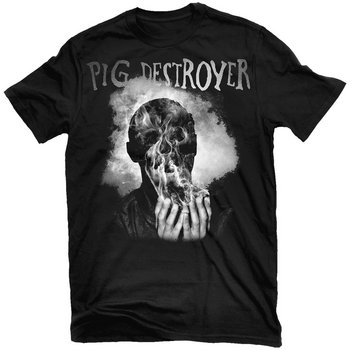 Inevitably, there will be a few Pig Destroyer fans who don't jell with Hayes's new lyrical direction, hankering for the days of those Terrifyer-era notebooks. So be it: Hayes couldn't care less about fanservice or long-held expectations. What's more, the lyrics of "The Last Song" scan as an apology for the unsettling breakup songs that came to define the first part of Pig Destroyer's career, and to some extent, the frontman's own lyricism. "This is the last song / I'll ever write / About your pale skin / In white light," Hayes promises in its opening moments, declaring upon its climax: "In order to hold / You must be willing to lose / I admire who you've become / I only want the best for you."
"It's a song I couldn't write 20 years ago, because I wasn't mature or wise enough to write a song like that," he says of the track. "Just because you break up with somebody, that doesn't make them evil or vindictive. Sometimes, relationships just fall apart. You can still care about somebody and not necessarily be involved with them. Those are all lessons I've learned as I've gotten older," Hayes reflects, as if addressing a younger version of himself—or perhaps the fans that still expect him to play the jilted lover. "I could write more songs like I did in the past, but that's not who I am."
Head Cage is a bold departure for Pig Destroyer, and Hayes delivers his most direct and socially conscious writing to date—to the point of almost shredding his previous persona in the process. Even for an established band, it's a risky move—metal fans can be notoriously averse to change. For Hayes, though, sticking to the same-old same-old is not an option. If his fans won't abide the new direction, well, maybe he'll get a perverse enjoyment out of seeing them ruffled up.