FEATURES
Pierre Bastien's Musical World of Mecanoids
By Matthew Blackwell · September 19, 2022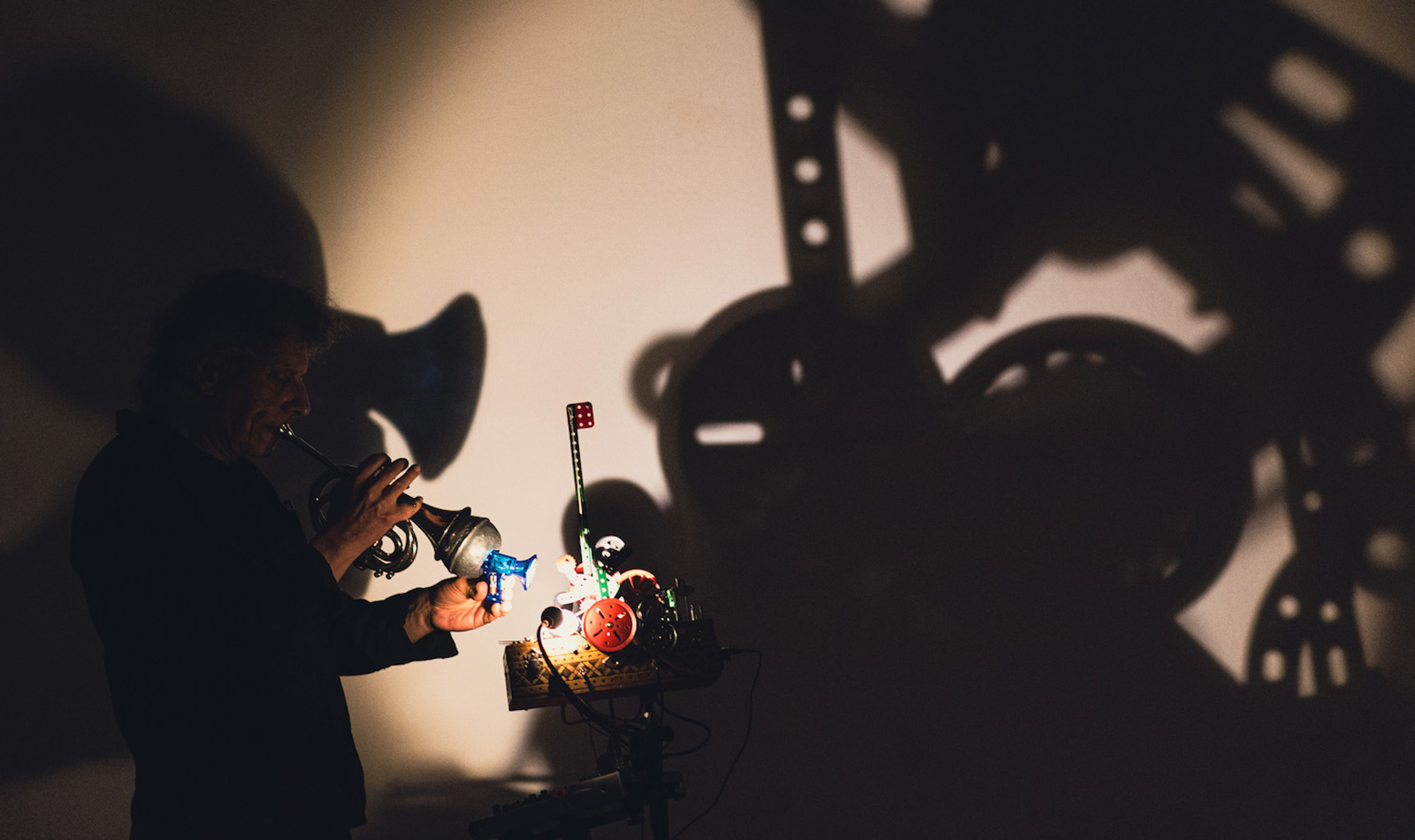 Pierre Bastien has a lot of friends, though many of them are robots.
For decades, he has been building musical machines called "mecanoids" after the Meccano construction sets that he prefers. In the 1980s, he began releasing music with his "mecanium," an orchestra of these creations. Currently, Bastien has more than 60 mecanoids in his collection. "For me, they are just companions now," he says over Zoom. "I've built many of them, lots of them. And sometimes I pick one from the box, and I play with it, and it's a bit like playing with fellow musicians, with a friend."
Bastien sees himself as part of a lineage of inventors and tinkerers that have historically been sidelined in more "serious" music circles. "For a long time, composers have been turning their back on a lot of experiments by scientists since Archimedes, who invented organs played by water," he explains. Singing flames, aeolian harps, and other contraptions had no place in the classical oeuvre. "There was music with a big 'M' on one side, and there were all these experiments on the other side, with no connections. But in the 20th century, thanks to people like John Cage and others, a few composers started realizing that this was an interesting aspect of making sound." Does he see himself making an incursion into music with a big M alongside his machinic collaborators? "No, no, I make music with a small 'm,' mostly," he laughs.
Bastien's musical experiments are influenced by his background in French literature (he came close to a doctorate but found that "it was much more interesting to play on stage rather than write my thesis"). "The idea of a mechanical orchestra came from reading a book called Impressions of Africa by Raymond Roussel," he says. "I read this description of a thermodynamic orchestra, and it's so filled with details and so great that I thought I should orchestrate something influenced by that." Later, he saw connections between his own work and In a Sound World by Victor Segalen, a novella featuring a mad professor who has built a room of harps, singing flames, and resonators that attune his hearing ability to supernatural levels. In concert, Bastien resembles Segalen's protagonist as he conjures a world of sound out of the wheels, motors, and pulleys of his machines, the moving parts of which are often projected in silhouette behind him.
The mecanoids have gotten more complex over time. Some consist of Meccano sets that "play" traditional world instruments, while some generate sound on their own. And as his collection has grown, his records have become more complex as well. "For the first records, I was mostly using one or two machines for one track," Bastien says. "If there were 10 tracks, there were between 10 to 20 machines." However, on his latest album Sonic Folkways, a single track can feature more than 10 mecanoids. "I can change each machine," he explains. "At first, each machine was doing its job and nothing else. But then I started using low voltage motors so I can fit them with different voltages and change the speeds. Then sometimes I also use a machine but change the pitch. There are plenty of ways to reuse a machine in different ways."
---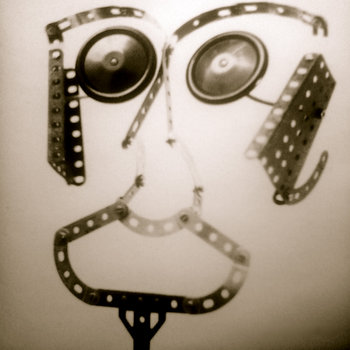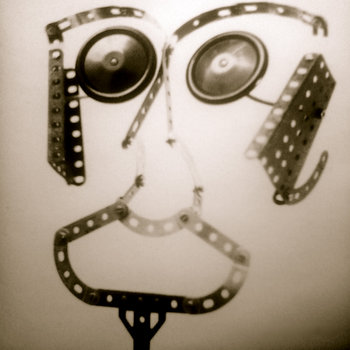 Merch for this release:
Vinyl LP
Sonic Folkways represents the latest iteration of a style that Bastien describes as vacillating between melodic and rhythmic. For this album, rhythm was at the forefront of his mind. "I wanted to have groovy music from beginning to end. Right before recording, I was playing with a band called Tomaga, and I liked that very much, and I regret it has to stop because of Tom [Relleen]'s death. But the last thing I did with Tomaga was a compilation where I was asking my friends to send a track. I asked Tomaga to send a track, and it was so great. It was groovy from the first second to the last. And I thought, 'Oh, I should do the same and then make a dedication to Tom Relleen.'"
The album features an array of instruments from around the world in an homage to the folk traditions that Bastien has witnessed disappearing during his travels. On Zoom, he rotates his camera to reveal a wall covered in instruments, including erhus, sarods, and dotars. "I'm very sad when I travel and I'm in China or anywhere, and I go to the music shop and I see electric guitars and drum kits. That's terrible," he remarks. "I like to see oboes from China. I like to see the koto in Japan. I was in Abu Dhabi a few years ago, and I wanted to find a rebab. I wanted to hear one and maybe to buy one—impossible. No, they sold drum kits and etcetera, but I didn't see a rebab." The title and cover art of Sonic Folkways are a nod to Ethnic Folkways, a global music label popular from the 1950s to the 1980s that Bastien and Discrepant label head Gonçalo F. Cardoso both admire. Bastien's first impulse, though, was to name the album "Five Studies" as a description of its five tracks: a study for horns from Africa, Lithuania, and Holland; for percussion; for trumpet; for stringed instruments from around the world; and for ensemble. As an experienced trumpeter, Bastien sometimes plays solo or accompanies his mecanoids on these songs, though just as often they take center stage as specially-built musicians for this variety of instruments.
Bastien always saw himself as operating on the borders of movements in both music and visual art, though the combination of these media in the sound art movement of the 1980s offered a community into which his project fit. "We were working in that direction of thinking that there are no borders between visual art and sound art. We were working in both directions without thinking only as a musician or as an artist; we were both," he says.
In the late '80s, he applied this interdisciplinary logic to a collaboration with film artist Karel Doing. Doing had built a collection of film machines to match Bastien's collection of musical machines: "Beautiful Chinon cameras, great Eumig projectors that you can slow down to three frames per second, and huge systems for editing and post-synchronizing." The two began creating films, not as director and soundtrack artist, but as equal collaborators in both film and sound. "I liked collaborating very much with Karel, because in the age of video, he was focused on film," Bastien says. "We were elaborating the films and the performances we did together. It was a good moment in the '90s, with several other groups doing the same in London and in France." Visions of Doing collects audio from these collaborations. Listening to it along with the film Four Eyes demonstrates how sound and vision are united through basic repeating patterns of music and film that rely on one another for coherence.
Arguably, Bastien's biggest break came in 2001 when Aphex Twin released his music on his Rephlex label. Still, Bastien felt as though he was yet again on the border of an artistic movement in sound. His mix of mechanical sound-machines and world instruments seems an odd match for the celebrated IDM label. "First of all, we must agree that I was on the edge [of that scene]," he laughs. "I was there thanks to the open mind of Richard D. James. I didn't have many electronics in my equipment [like other Rephlex artists]. I was playing with a lot of those instruments you see on the wall and a bunch of different instruments from all over the world."
However, his presence on the label suggests an underlying approach that connects him with acts like Seefeel and Squarepusher. "Still, I was there on the label, which means that there is something more to it than the medium," he explains. "We call it electronica. It's an easy way to name a music, but it's not only about the medium; it's more about the conception. It's musicians who use loops, who use repetition, who use grooves and plenty of different elements that make a movement, but also the interest in new sounds and the interest in how to make new music out of anything at your disposal." Bastien enjoyed a decade-plus run on Rephlex, which also released Pop and Machinations.
Impressions de Meccano features the mecanium orchestra at its purest, as only mecanoid instruments play on it with no accompaniment by Bastien's trumpet or any other collaborators. Koras, gongs, and even teapots are played by self-powered Meccano constructions. Bastien says that "In a certain way, I think it's my best record," though the limited lathe-cut edition, with hand-stamped covers featuring Meccano pieces in gouache paint, means that grabbing a physical copy is nearly impossible. Still, this is an integral piece of the puzzle in understanding Bastien's approach to creating his instruments. His experiments here were so successful that he has reused portions on Sonic Folkways track "Pan's Nap."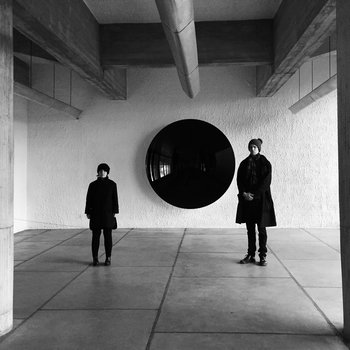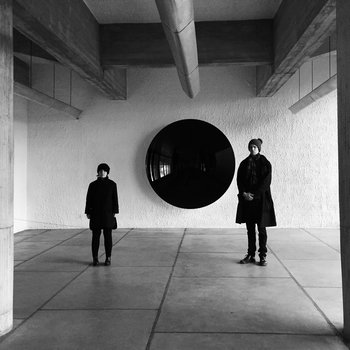 Merch for this release:
Vinyl LP
Until Tom Relleen's untimely death in 2020, Bastien often collaborated with Tomaga, the duo of Relleen and percussionist Valentina Magaletti. Bastien's mecanoids provide the foundation for Magaletti's drumming and Relleen's synths and organ, over which Bastien adds trumpet and horns. For the collaboration, Bastien began to design specific machines: "I picked a machine I had built 40 years ago, and I slowly added some functions. We were developing our program from the machine. Now it has many more functions and I regret we cannot explore that with Valentina and Tom."
Bastien has continued with this new mecanoid in solo concerts, leaving the question of its potential results with Tomaga sadly unanswered. However, Bandiera Di Carta is exemplary of this trio's collaboration. Its title, "Paper Banner" in English, refers to the waving paper flag of Bastien's paper-and-air sound machine, but it also suggests the fragile flag of a new nation that exists, like so many of Bastien's projects, at the borders of other artistic endeavors. Recorded at the port of Dunkirk, the idea of movement and flux is thematized as each musician explores one another's territories, mapping out a region of mutual understanding. Though these explorations begin with machines, they are never mechanical themselves, as on the aptly named "The Meeting," which grooves just as much as any fully-human band could.
Steve Argüelles, Pierre Bastien, Benoît Delbecq
4 Hands 1 Breath
Bastien does not rely solely on his mecanoids to collaborate, however. He also plays with free improv musicians, as in this recent album for trumpet and prepared piano. "Nowadays, the interesting musicians I meet are more into free improvisation," he says. "For me, free improvisation was what we were doing in the '70s, but it seems that people who are 30 years old now, they really want to go in that direction. And because they are interesting, when I collaborate with other musicians, I collaborate with free improvisers." Steve Argüelles and Benoît Delbecq are prime examples of highly trained jazz musicians who thrive in an improv environment. "They don't want a rehearsal. We never rehearse. We just meet on stage and play. I have some doubts about that," Bastien laughs. "The good thing with the machines is that I rehearse for hours every day and they never complain. They are always keen on doing that."
Does playing with his mecanoids for so long make Bastien play like a machine? Is he influenced by his mechanical collaborators as much as his human ones? "I think I got a sort of style in music thanks to those machines I built, and slowly I became a machine myself," he answers. "When I play, I follow exactly the same type of repetition and also the not-really-straight way of repeating the pattern. So yes, I think I have been slowly entranced by the way my machines play and now I play a bit that way myself." This is not a negative, though—far from it. "I heard that Bach said that to play well he just had to push the right key at the right moment," Bastien adds. "And that's what a machine does, right? So that's what I try to do as well."