FEATURES
Philosophy With Mr. Ishibashi
By Will Butler · September 10, 2013
"It has something to do with just, uplifting. It's the feeling that you would like to feel when you're at rock bottom in your life – a song that would kind of encourage you to pull yourself out of that. Because when you're there, you can only go one direction, and that's up."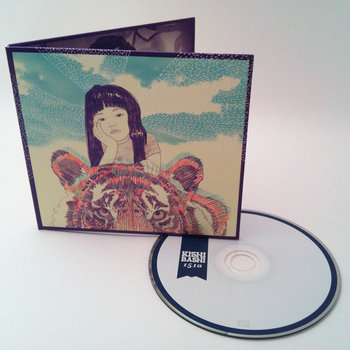 .
00:10 / 00:58
Merch for this release:
Compact Disc (CD)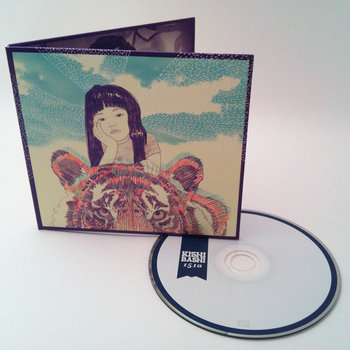 The first thing that struck me about Kishi Bashi (born K Ishibashi) when I met him early in 2012 was that he was quietly game for just about anything. We picked him up at the Fillmore, in San Francisco, on a sunny day in March. He was passing through on tour, playing with and opening for fellow Athens, GA pop masters Of Montreal. Sharply dressed, with a bowtie, tastefully mussed hair, and traveling alone except for a small bag, he let us bring him to Golden Gate Park, where in just one take he rendered stunning, improvised versions of three songs from his debut album, 151a.
At the time, he had only just reached his career springboard. Since then the Kishi Bashi name has spread far and wide, with the help of TV ads, journalistic outlets such as NPR, and a spot on the soundtrack of MTV's "Catfish." Ishibashi suddenly found his music in demand because it was cinematic, jubilant, sensitive, and impossible to ignore. And now on the cusp of finishing his second record, he has released a preview, in the form of a single on Joyful Noise Recordings.
.
00:10 / 00:58
Being a one-man band isn't easy, and Ishibashi learned to adapt his workflow for his sophomore attempt. First, there's coming up with the ideas, for which he likes to keep a clear head. He says boredom is often the best inspiration: "If I'm driving around or in traffic, I try not to put music on," he explains, "it gets me in a composition mode, I just start thinking about things, performance ideas. A lot of it really is not from listening to a song or talking to someone. It's more just having your mind in this idle state, and it's kind of surprising how your mind will just start coming up with ideas on its own, to entertain itself."
He has no restrictions for capturing and recording his ideas, either. "The process is I don't have a process. Sometimes I'll have an idea, and sing it into a voice recorder and think about it later. Other times I might be messing around on piano or I try a new chord progression on violin."
For his newest batch of recordings, he did a few things differently than before. First, he moved to Athens, GA from his temporary home in Norfolk, VA. Then he built his new home studio, upgraded his gear, and treated himself to something special: a recording engineer. "The last album I did was all by myself so there were problems, things that didn't sound very good. The way we're doing it this time, there won't be any bad sounds to hide."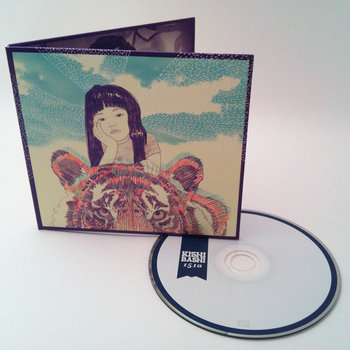 .
00:10 / 00:58
Merch for this release:
Compact Disc (CD)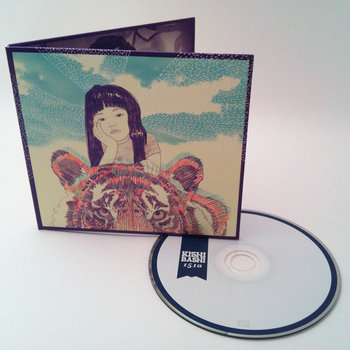 Ishibashi has been busy as a composer and studio musician for years, but he cut his teeth in pop music by joining the ranks of well established touring acts and learning from their example. Playing violin and singing backup vocals for experienced, exciting, and popular performers was really what propelled him ahead to his own career. "I always wanted to do my own music, but I was also really inspired by all the musicians I worked with. Touring with Regina Spektor – she's just this incredible solo artist. Powerful. She can be so effective by herself. It's humbling to see. And then Of Montreal is this crazy party band, dedicated to putting on a great show. Two polar opposites, but the main part is that they're dedicated to the fans, they're really trying to satisfy."
A classically trained musician and well-studied film student, Ishibashi's relatively new career under the name Kishi Bashi also rose out of his Berklee School of Music education. To find a way to make a living on music alone he had to carve out a niche. "I had to really dig deep to see what I had that set me apart," he says. This turned out to be his ability to compose expansive, orchestral soundscapes. "I've always been an orchestral-minded person, because I play violin, played in orchestras in high school and college. Studying [orchestral technique] though really opened my eyes up to how I could incorporate it as a compositional tool – using it to support songs is something I didn't do until recently. It was just a skill that I had that other people may not have."
It's not just a solitary or selfish pursuit, though; there's an undeniable element of altruism in Ishibashi's output. E-mails and accolades from fans, he says, are some of the most potent motivators to continue on. Encountering a fan who has been strengthened and encouraged by his music is the best thing about it. "When I can genuinely see that they're really affected by it, it helps me stay focused on my purpose, which is to make music for myself, but also for others."
.
00:10 / 00:58
In keeping with that attitude, the new B-Side to "Philosophize With It…" is meant to reach to the depths of despair and retrieve the down-and-outs: "I don't really like to talk about the meanings of songs, but ["Song For The Sold"] has something to do with just, uplifting, it's the feeling that you would like to feel when you're at rock bottom in your life; a song that would kind of encourage you to pull yourself out of that. Because when you're there, you can only go one direction, and that's up."
He doesn't just reach his fans through music, either. To keep things interesting, Ishibashi and his touring mates have tried any number of technologically inclined games to connect with real people and fans along the way. On tour this past spring, the band had set up a "Kishi Bashi hotline" on a set of sponsored phones they had laying around. Periodically, they would take to Facebook to announce that the lines were open and fans could simply call in to chat. This time around, Ishibashi is pondering new gimmicks to keep people excited for the tour, which kicked off Sept. 9 in Hamden, CT. "I just got SnapChat so I think I might activate it for this next tour you know? See what happens." Ishibashi is truly a gamer, so if you fancy yourself a loner, need a pick-me-up, or just have no one to send that sultry new selfie, consider adding Kishi Bashi to your list.