FEATURES
Petra Glynt Brings People Power to Her Experimental Pop
By Chaka V. Grier · October 09, 2017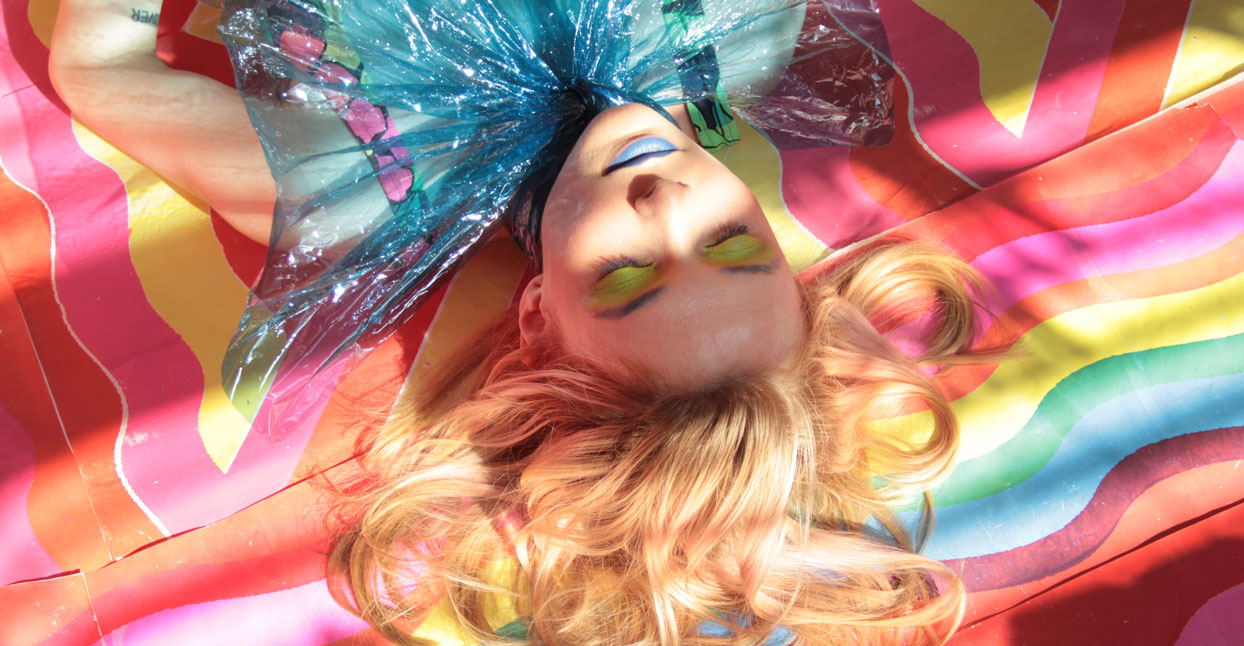 This summer, Petra Glynt posted a message to her Instagram account, its floral-printed background belying the seriousness of its message. It read, "I want this to be known to the men of the music industry and those men booking and promoting shows: I am tired of being in the opening slot for your bills of all male musical acts. I'm so tired and I feel used."
Those words, Glynt says, were long overdue. "I wrote that message publicly because I was fed up, and am looking to make some changes," she says from her home in Montreal. "I found myself feeling frustration at being the token female on music bills of all-male musicians. It is important to have diverse music events, but I was feeling that my role at these shows was a bit too obvious. People weren't booking me because of my music, but because I am a woman who makes music, and being aware of that comes with a truly dreadful feeling. I am, more often than not, billed as the opener, which means knowing my place as the token female."
"I am also tasked with starting up the night, which, along with the tokenization, can feel demoralizing," she continues. "The whole thing was taking a toll on me, on my spirit, on my feelings toward my future as a musician, so I said something to prevent it from happening further, and so that I can begin to carve out a preferred way of performing—because I fucking love performing. Why should anything get in the way of that?"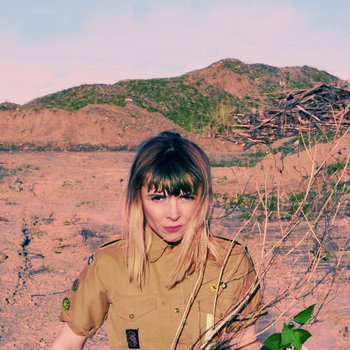 .
00:10 / 00:58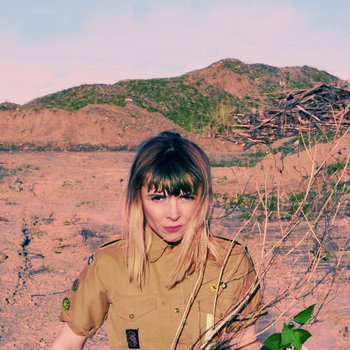 A few years ago, Glynt was bumping around from one noisy project to another. She'd moved to Toronto from Ottawa, majoring in English at the University of Toronto. She wasn't the best student; she was often distracted by making art and music, missing classes, and feeling half-hearted about the entire enterprise. Soon into her studies, she realized she needed to attend art school instead. Glynt transferred to OCAD University, billed as "the largest and most comprehensive art, design and media university in Canada" and found herself immersed in creating, collaborating, and connecting to a community that would help her find her artistic voice.
Born Alexandra Mackenzie, Glynt was a suburban kid, raised, as she puts is, "in an island of houses." It was her early exposure to community theater that first drew her to music. "I liked singing showtunes, enjoying theater because it was very campy and over-the-top," she says.
Glynt's childhood voice teacher, who trained her in opera, noticed her potential early on, and was determined to see it through to fruition. "I would see [my teacher] every week and rehearse every day. It was like an athlete training for a race in the classical world," Glynt says. But while she appreciated her teacher's faith in her, Napster and LimeWire began filling her teenage life with music that would eventually draw her away from opera. "I was able to explore and find out about all kinds of music. I was drawn by more punk—kind of rebelling. I just realized that music could be so much more than what I knew," she reflects.
In 2011, the Occupy Movement was making headlines. As Mackenzie watched it play out, something powerful began taking root within her, and she realized it was time to lend her voice to something bigger than herself. And so Petra Glynt—a riff on "petroglyphs"—was born. She quit her band in 2012, during her thesis year at OCAD. "I felt I was given a reason from the [Occupy] movement, a reason to start something," she says. In August of that year, Glynt, the self-taught producer, put out a five-track EP called Of This Land.
Producer Damian Taylor, best known for his work with Björk and Austra, happened to catch one of Glynt's dynamic performances and reached out—he wanted to work with her, mixing her tracks and helping her music find a home. At first, they couldn't find the right place for it. Glynt worried that her career was in danger of stalling, and approached Taylor to say she was moving on.
""I'm sorry, I don't think this is going to work out,"" she told him. ""I need to move forward and put this out any way I can."" But Taylor wasn't ready to give up. "It's not over yet," he told her, "We can do this." Taylor had been considering starting a digital label for some time; now, he had a reason to. He launched Vibe Over Method, and Glynt's This Trip was its debut release.
.
00:10 / 00:58
This Trip, her self-produced debut LP, takes listeners on a journey through our current, turbulent times. "It took a long time to make the record," she reflects. "It was a journey—a trip in itself. Not in the psychedelic sense of, like, 'tripping out'—it's about people, the world, our political system, our economic system, and the world with Trump. We've been taken on this wild ride. The music is in support of social movements and in support of people power." In the video for "Fell in a Hole," which Glynt co-directed with Lesley Marshall, she plays a narcissistic CEO watching the world burn down. "This is the reality in North America," she says. "Though we are so strong as the 99%, it remains [that there's] this arrogant elite who are making decisions at the expense of everyone else."
Glynt is also finding success outside of music. Her fashion-forward and striking, color-saturated aesthetic extends to her social feeds. "I've always been one for personal style before fashion. It gives me a sense of identity, of who I am, how I feel, and it's always changing," she explains. "I think it's a compulsion to consider the composition of everything, down to putting food on a plate. It's the relationship that different objects, materials, and colors have with each other—they say things, even if it's just speaking with a visual language. I always seem to be leaning toward a classic rainbow."
She's performed at the Art Gallery of Ontario's notable First Thursdays event, and has also shown her visual art in its world-renowned space. Her design work was recently selected to grace the packaging for Shiseido's new limited-run of its Eudermine skincare line, which was first created for Japanese women workers exposed to lead poisoning in 1897. As with everything Glynt creates, she aligns her work with action and meaning; the proceeds from Eudermine sales go to planting trees throughout Canada. She's got another album coming next spring, and she dreams of working with Canadian icon, throat singer and provocateur Tanya Tagaq ("I wanna produce a super heavy track for Tanya Tagaq and sing and freak out too!").
.
00:10 / 00:58
Ultimately, it's people power that drives everything Glynt creates, and she's grateful that she's part of a cultural sea change toward social equity. Speaking again of her declaration on Instagram, Glynt says she's lately felt some movement in the music industry. "You see more women taking charge as festival and event promoters [because] in order for this to change there needs to be more women organizing," she says. "Soon, [gender inequities] will be a thing of the past."
—Chaka V. Grier